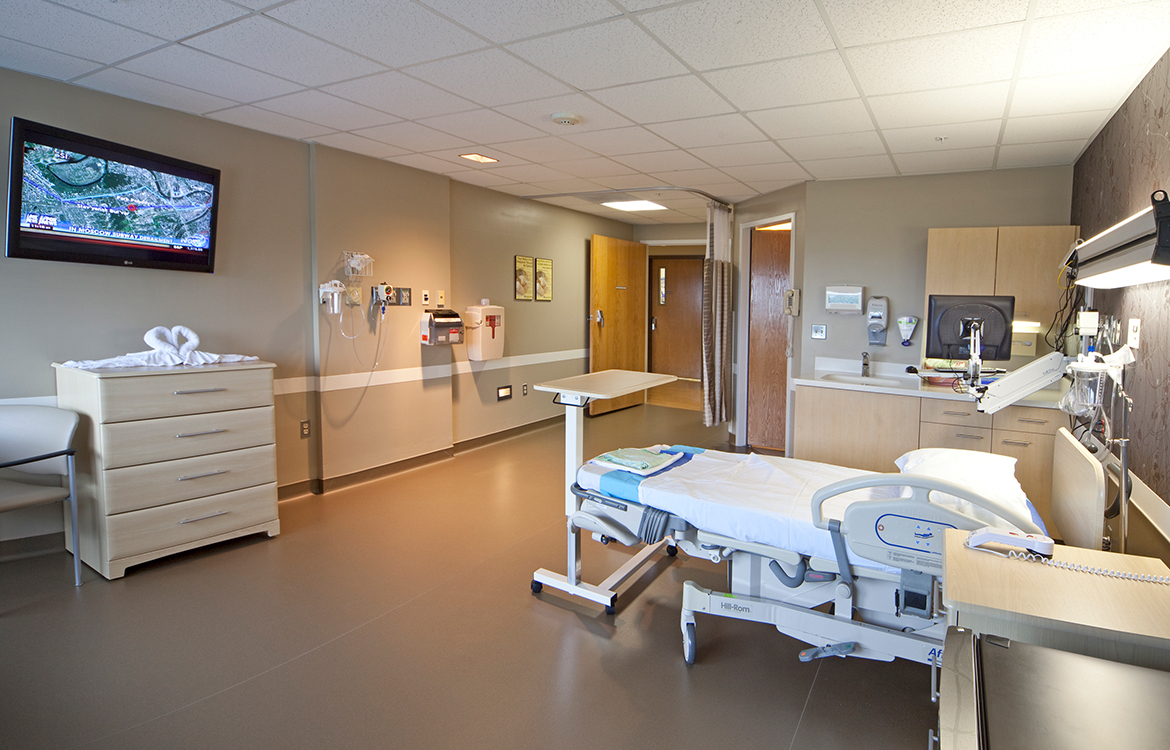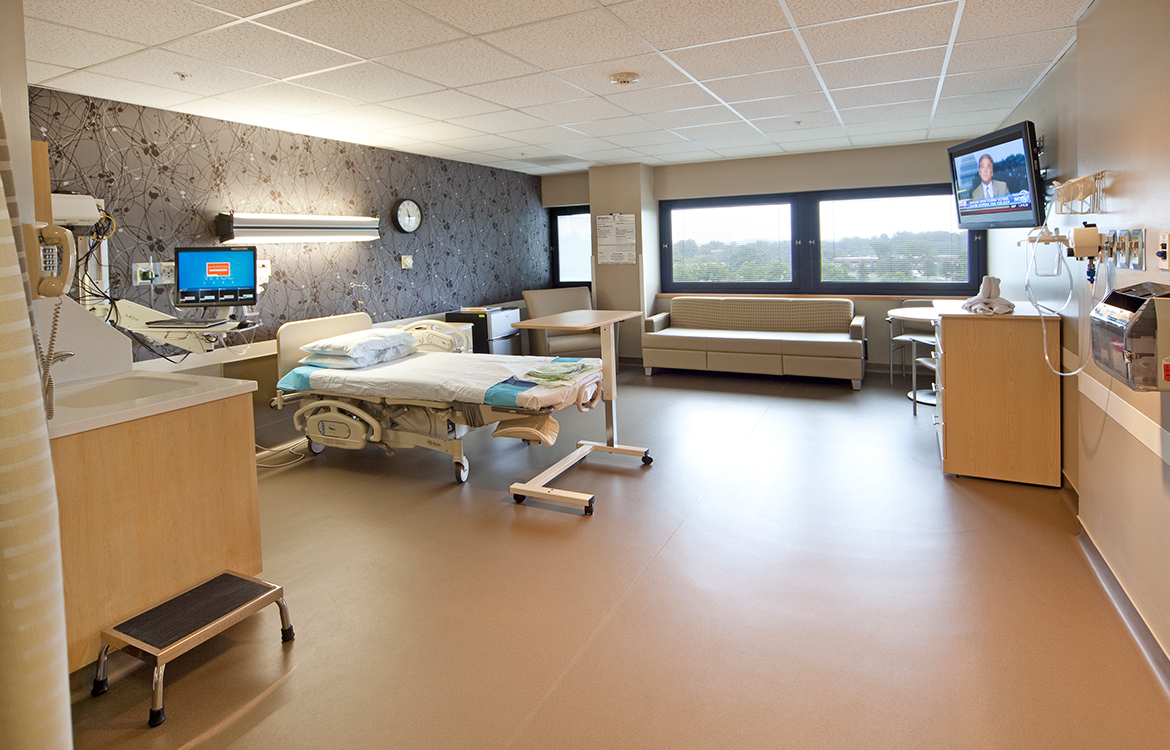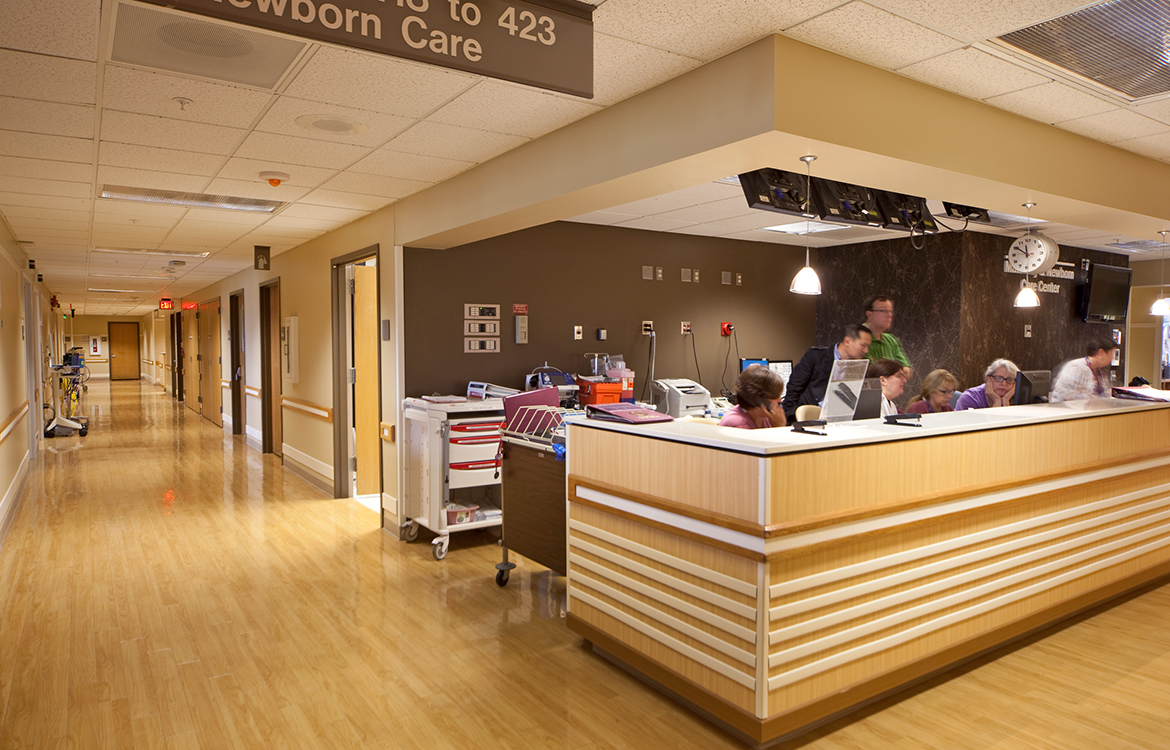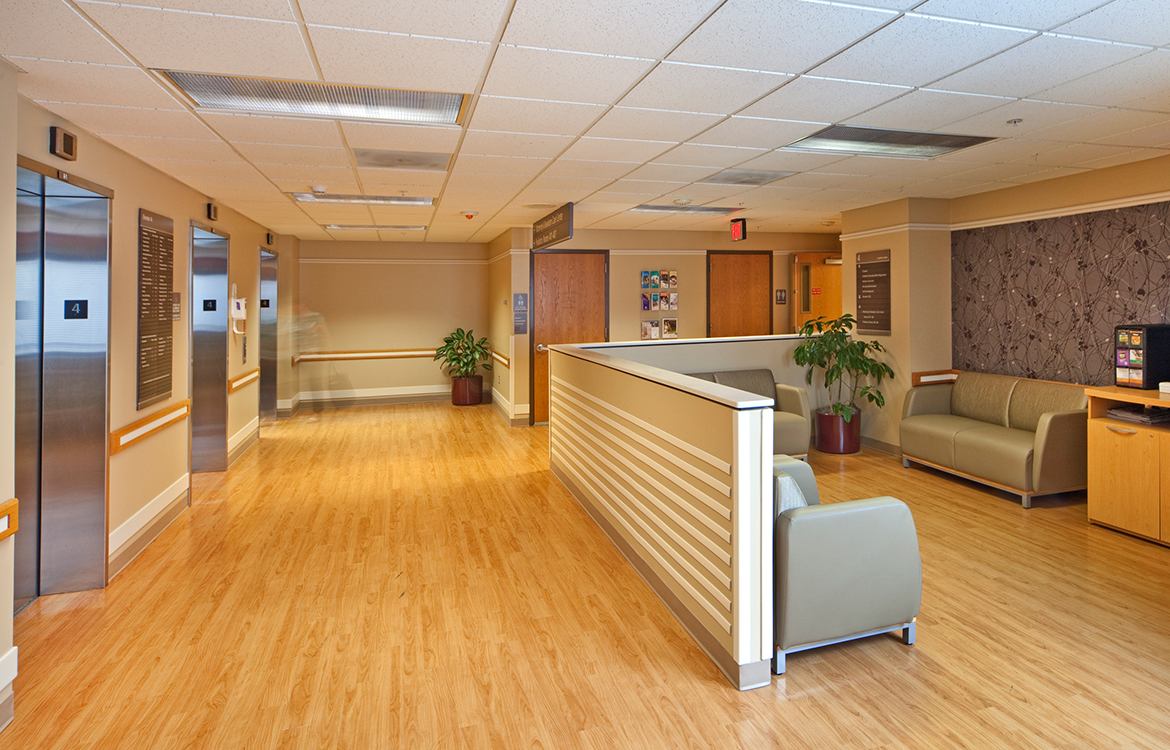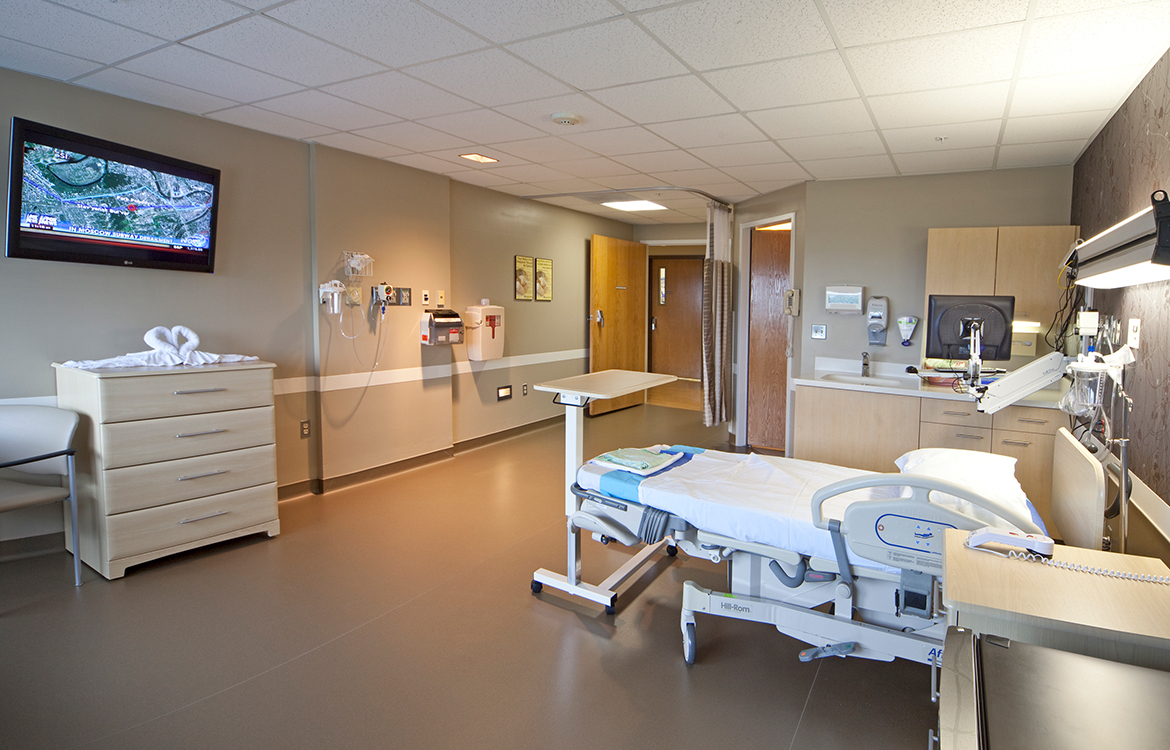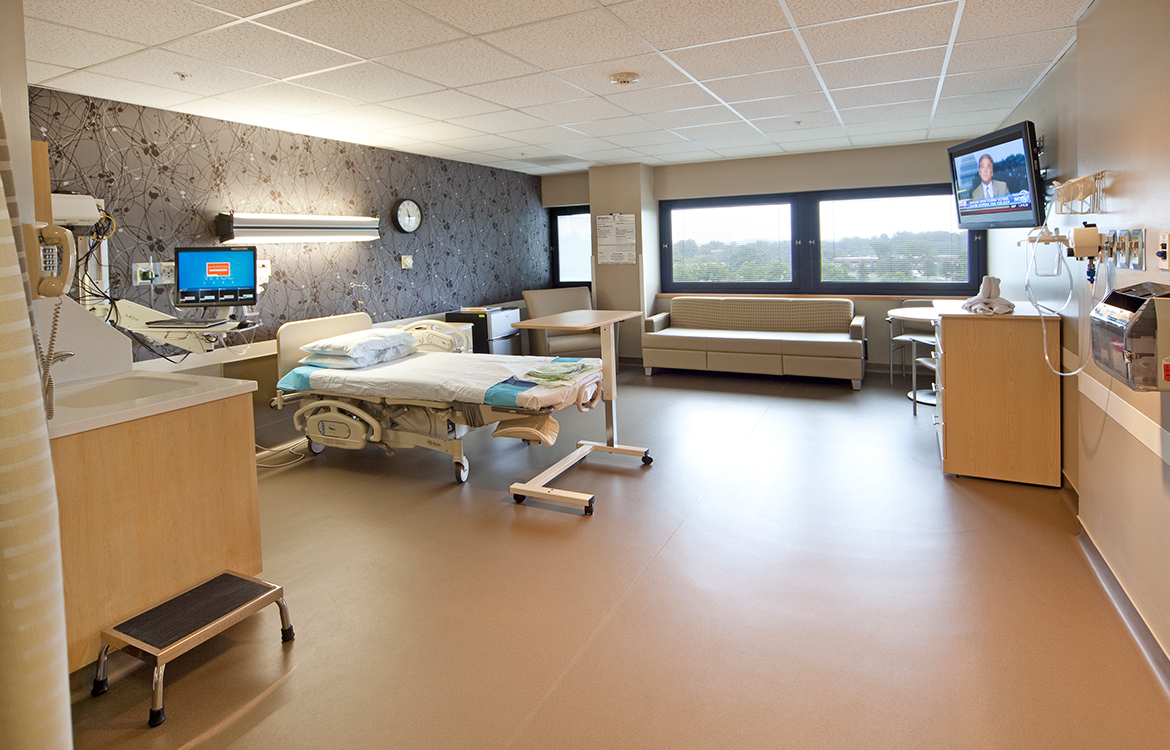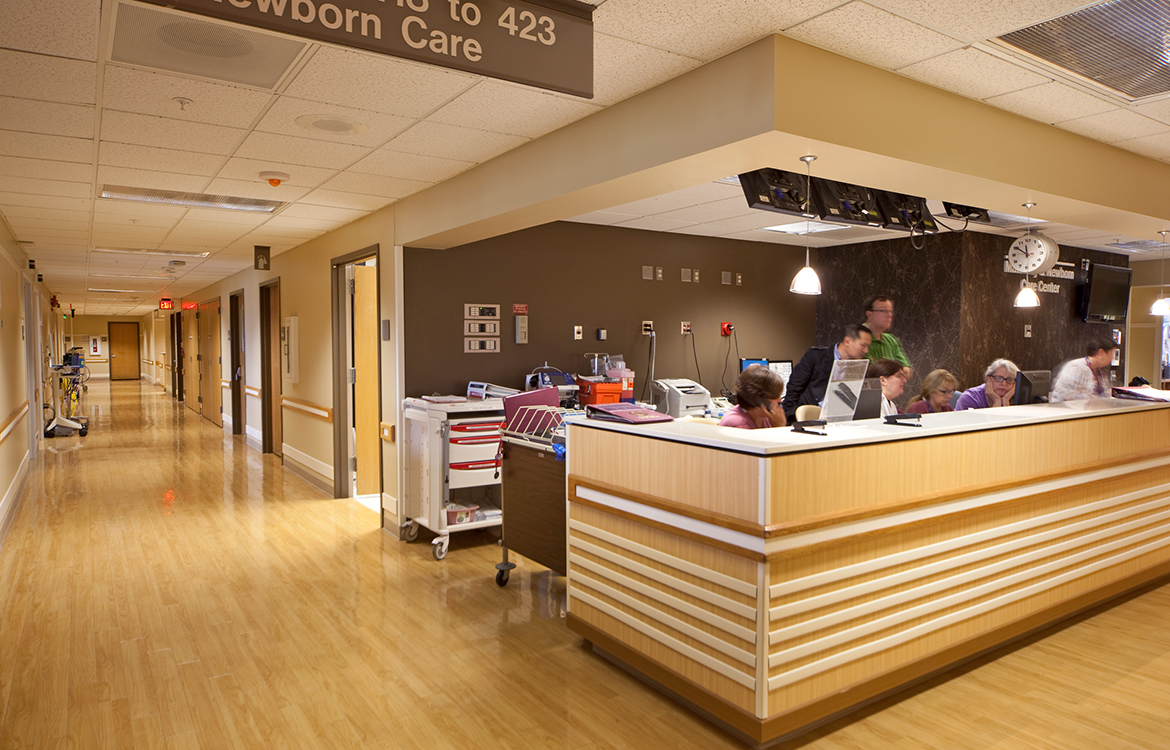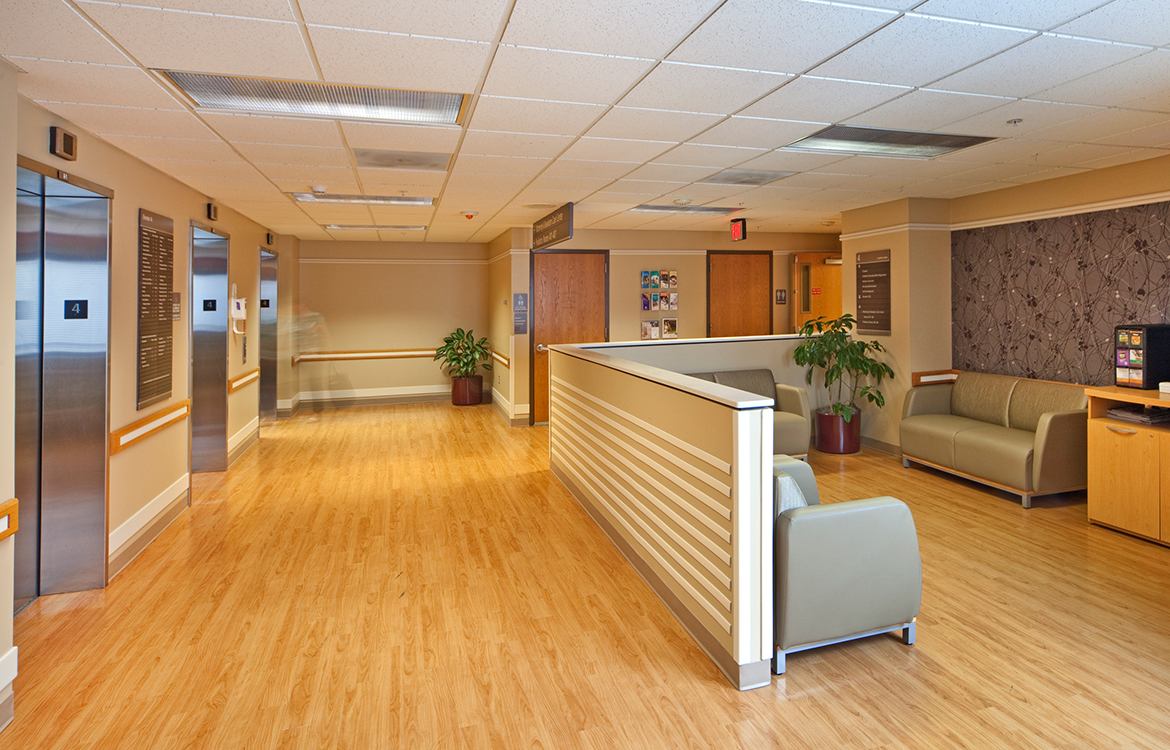 As part of a finish and furniture upgrade, DMR designed a modern boutique look for the Hunterdon Healthcare's busy Maternity and Newborn Care Center, where more than 1,200 babies are born annually.
The design intent of the project was to differentiate the space from the conventional, residential look of competitors. The project refreshed and updated the space to attract prospective patients. The project scope included 20 patient rooms, triage, nurse's stations, public waiting areas and hallways.
The Hunterdon Healthcare Maternity and Newborn Care Center offers 20 private labor, delivery, recovery and postpartum (LDRP) birthing suites in which mothers can deliver and recover. These private suites are an attractive quality of the center, as new mothers are able to stay in one room throughout their entire birthing experience.
In addition, the center offers a Level II Special Care Nursery, educational classes and support services.