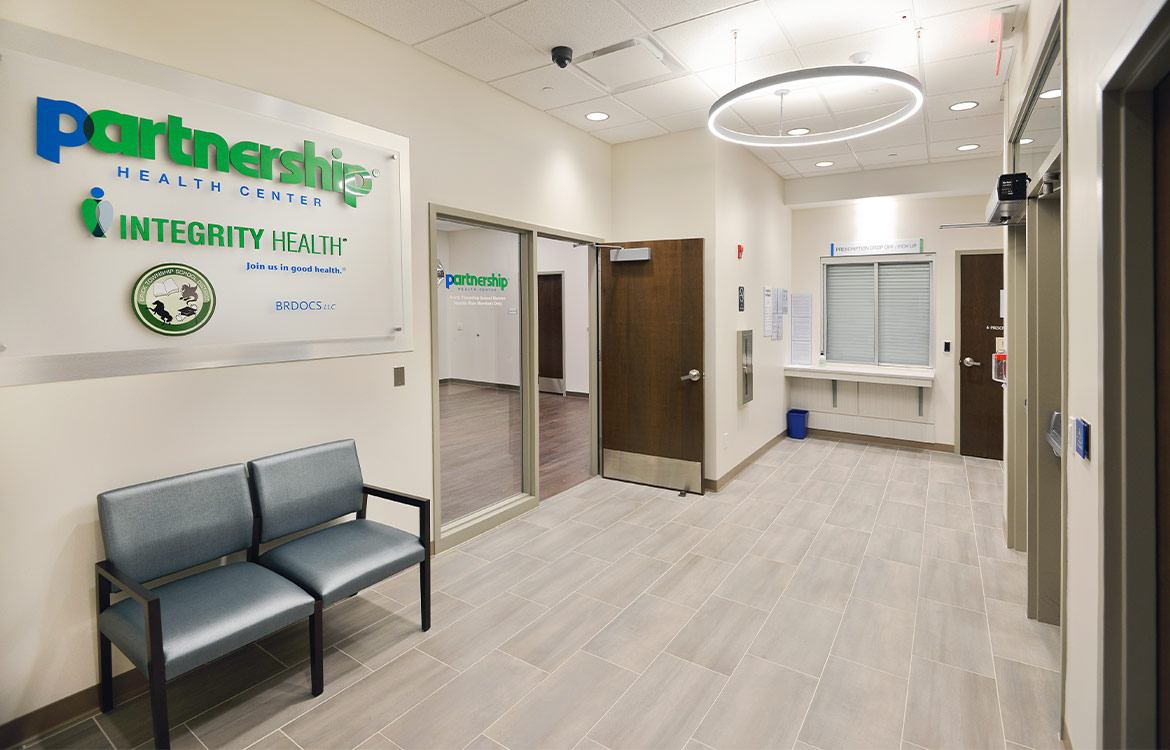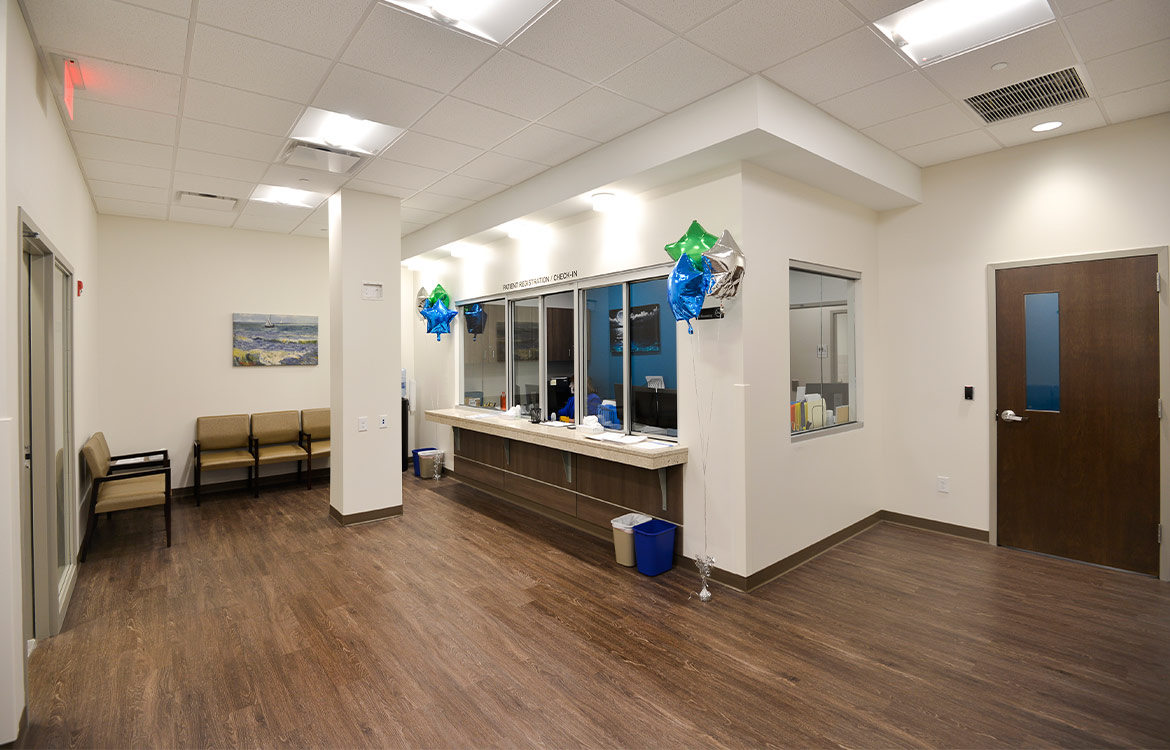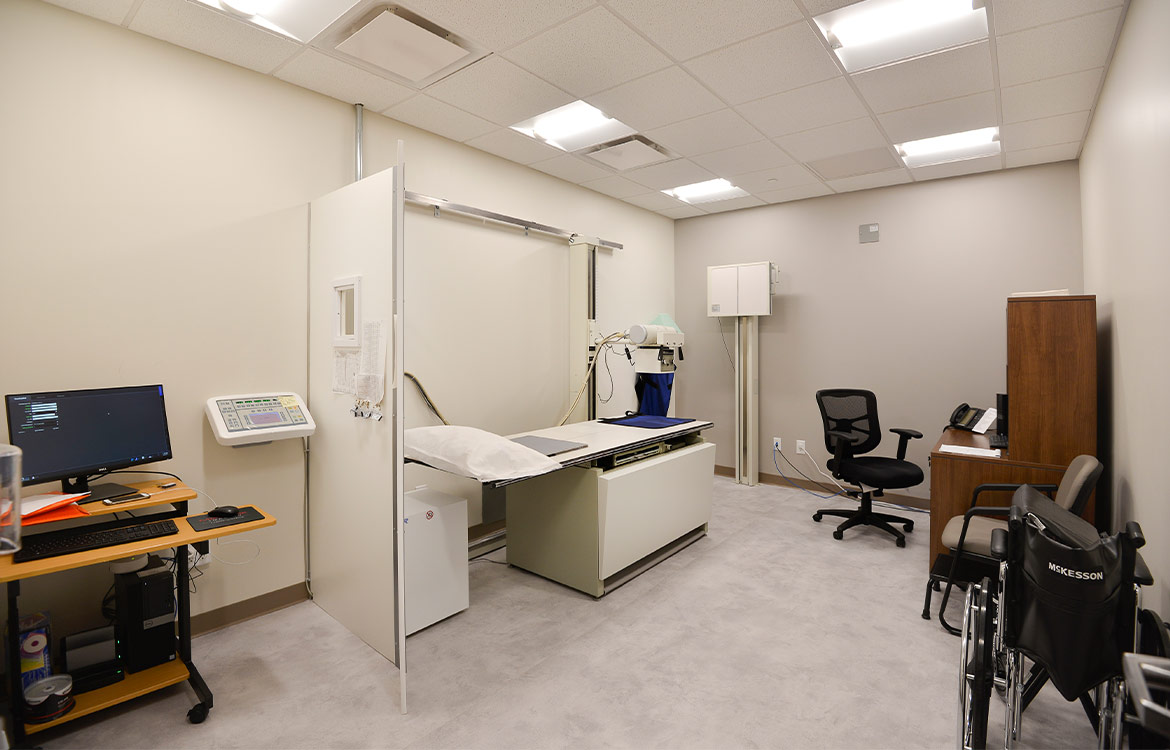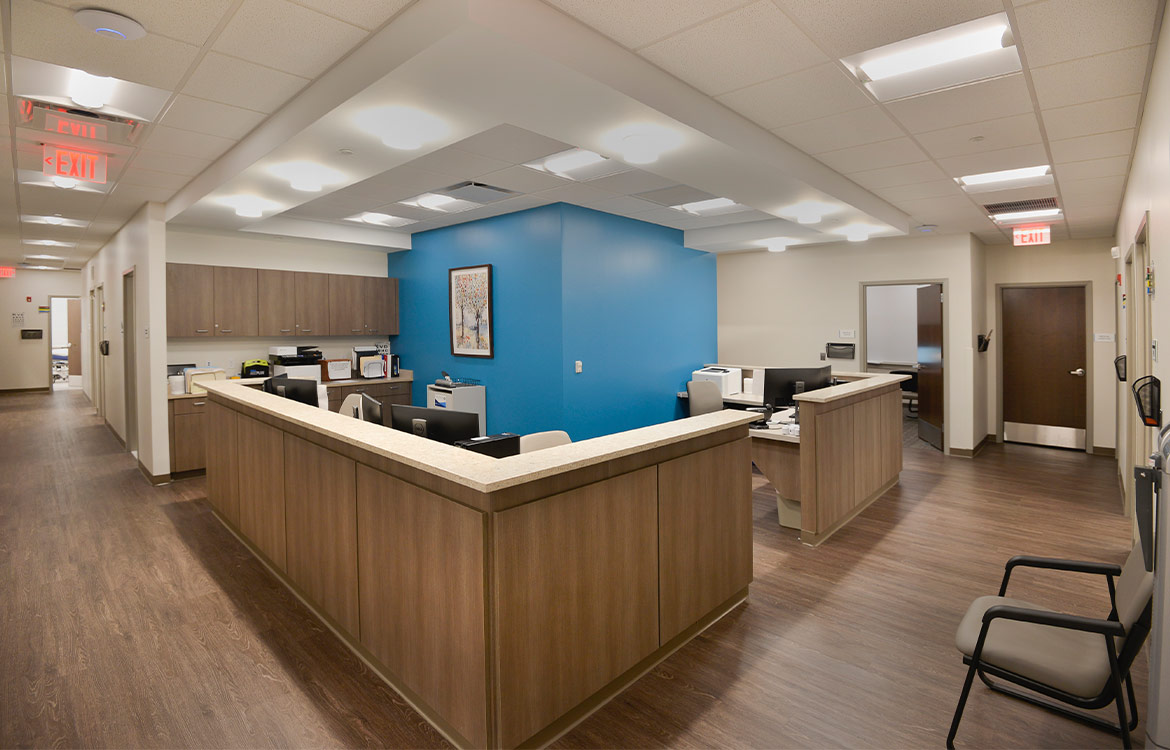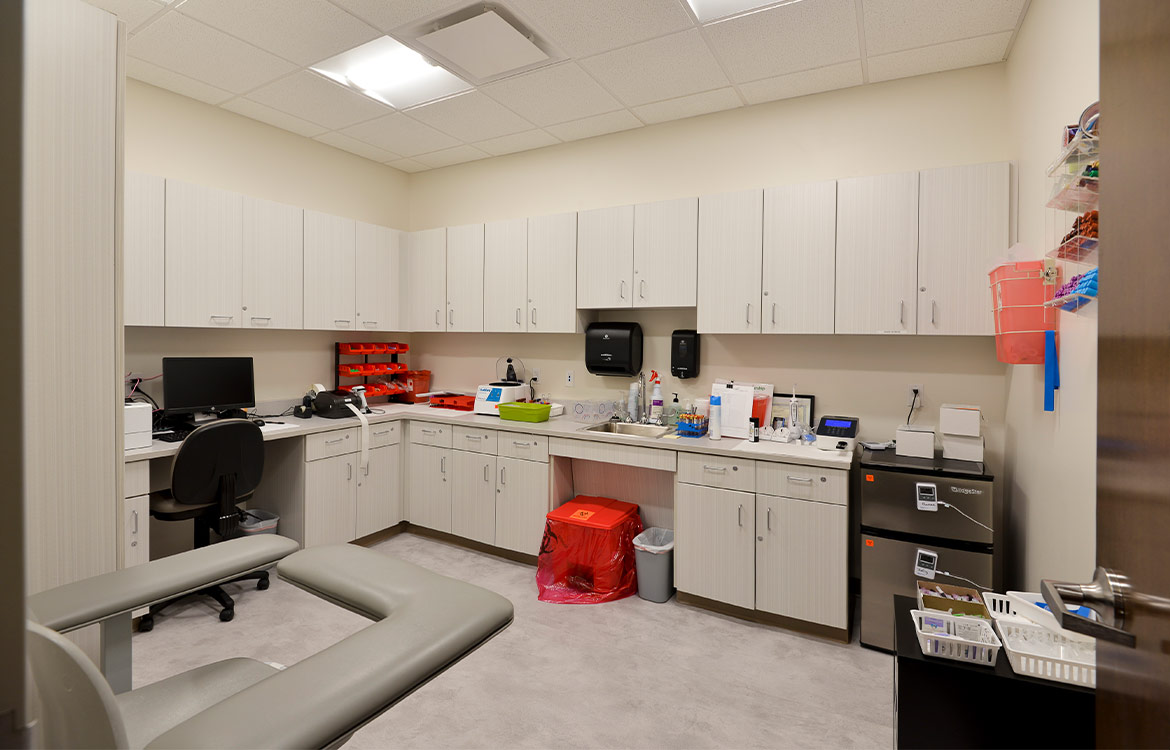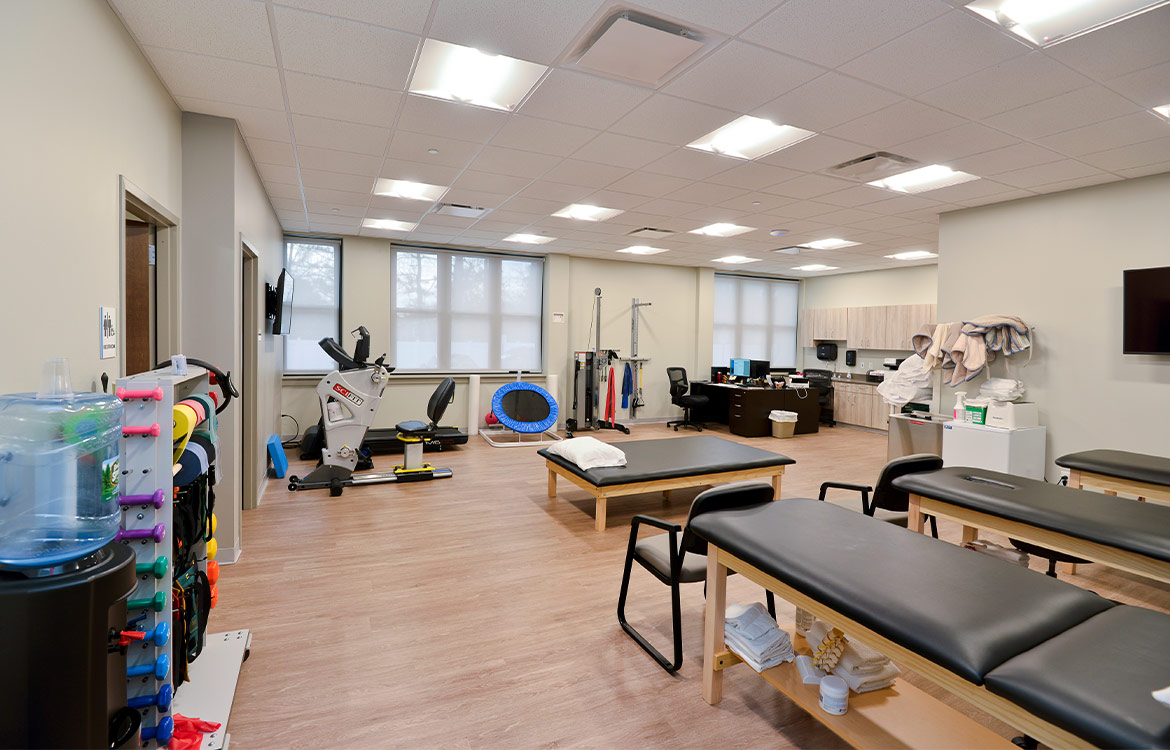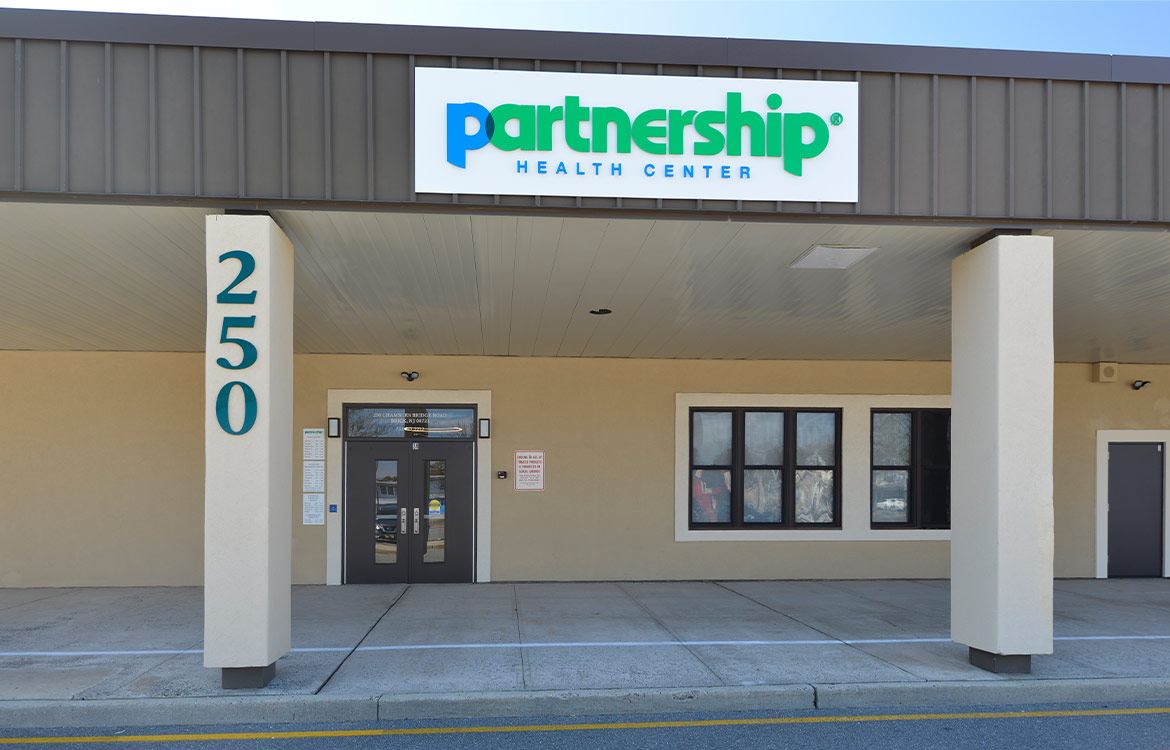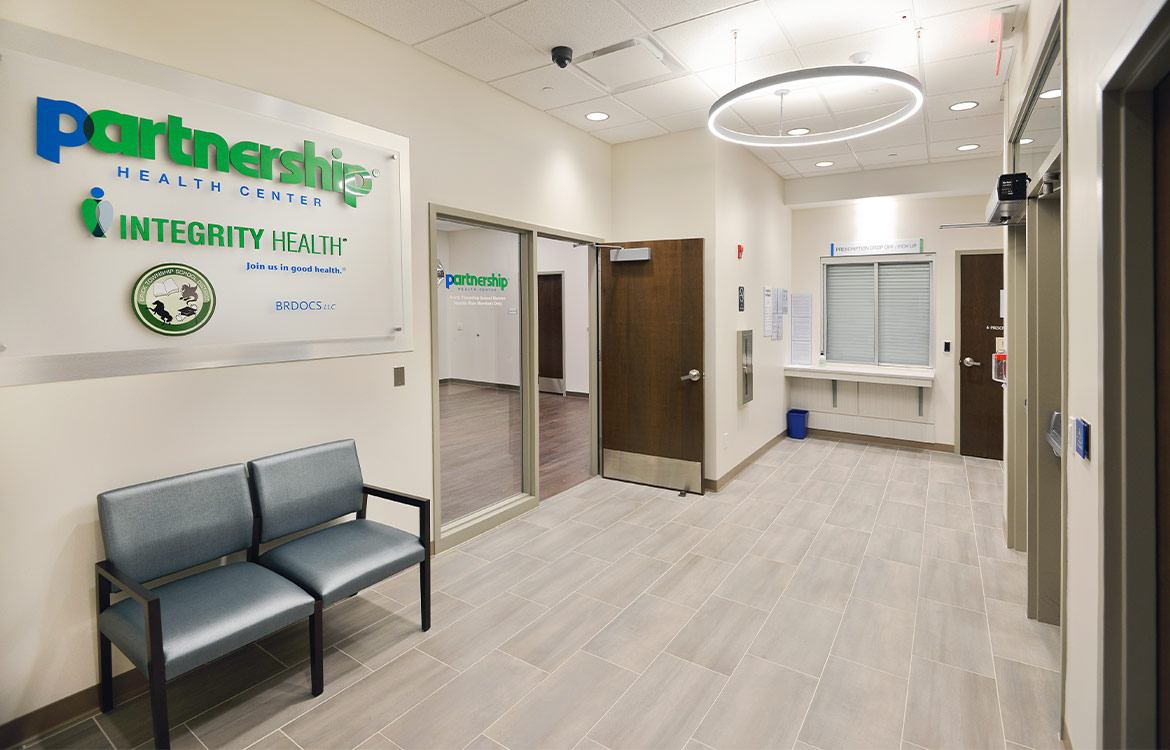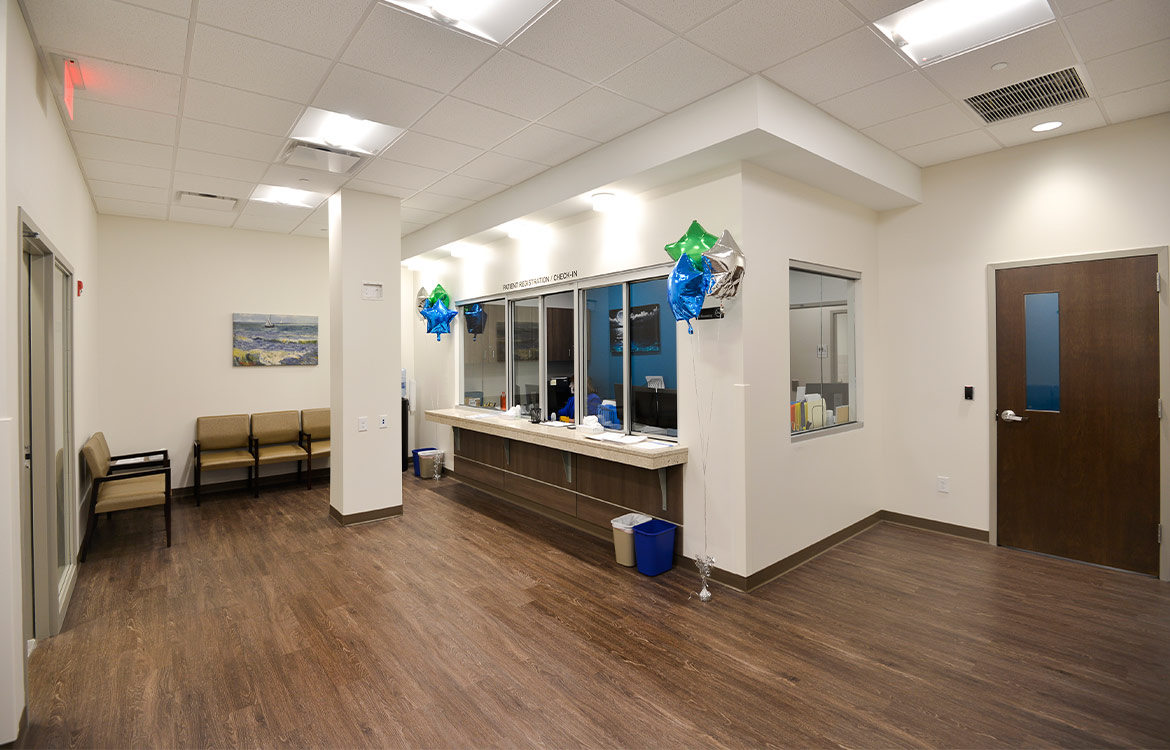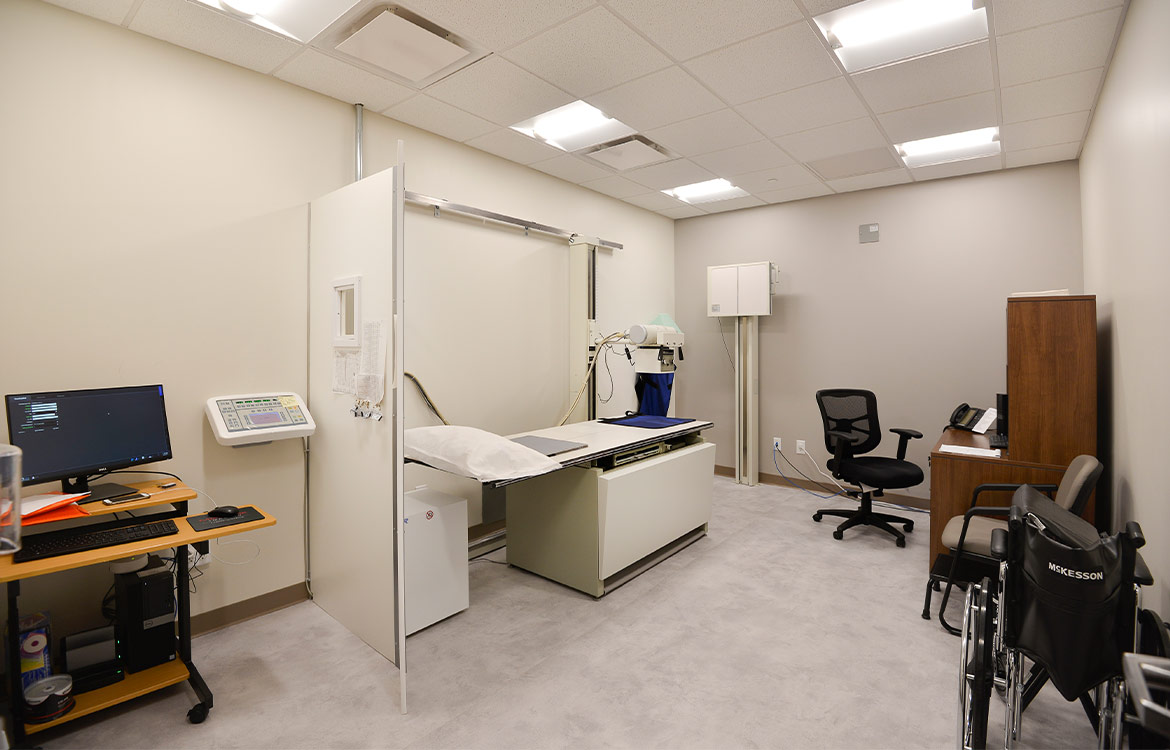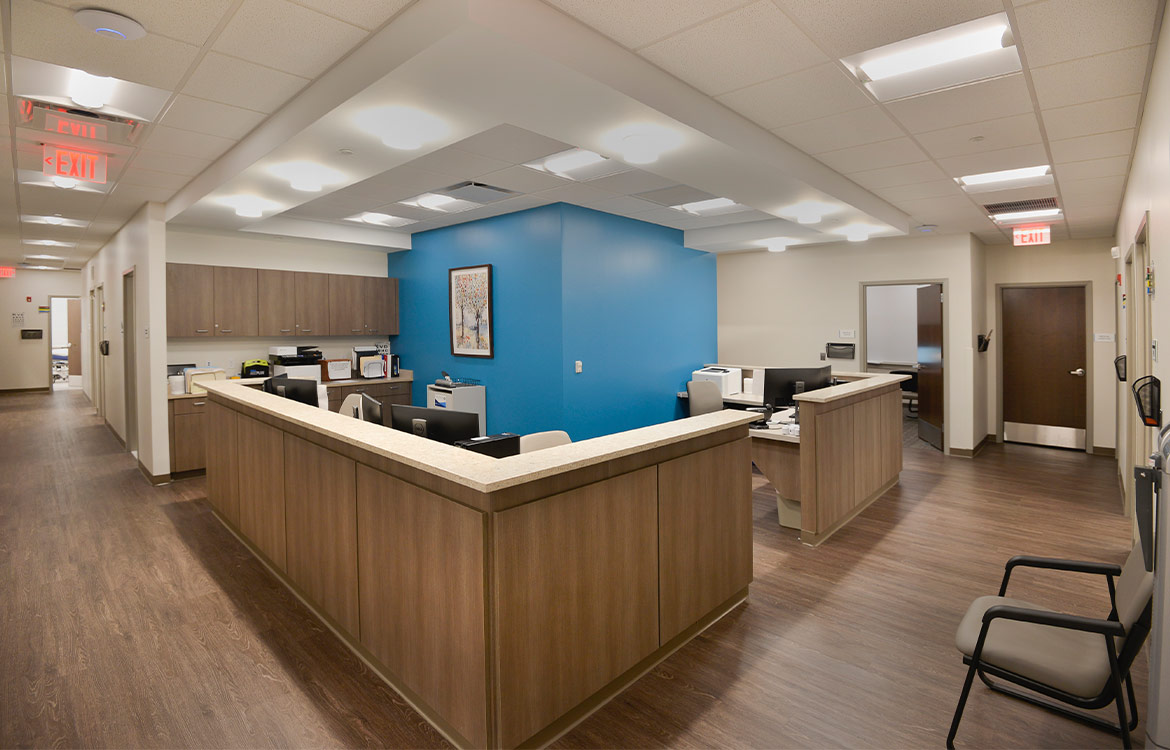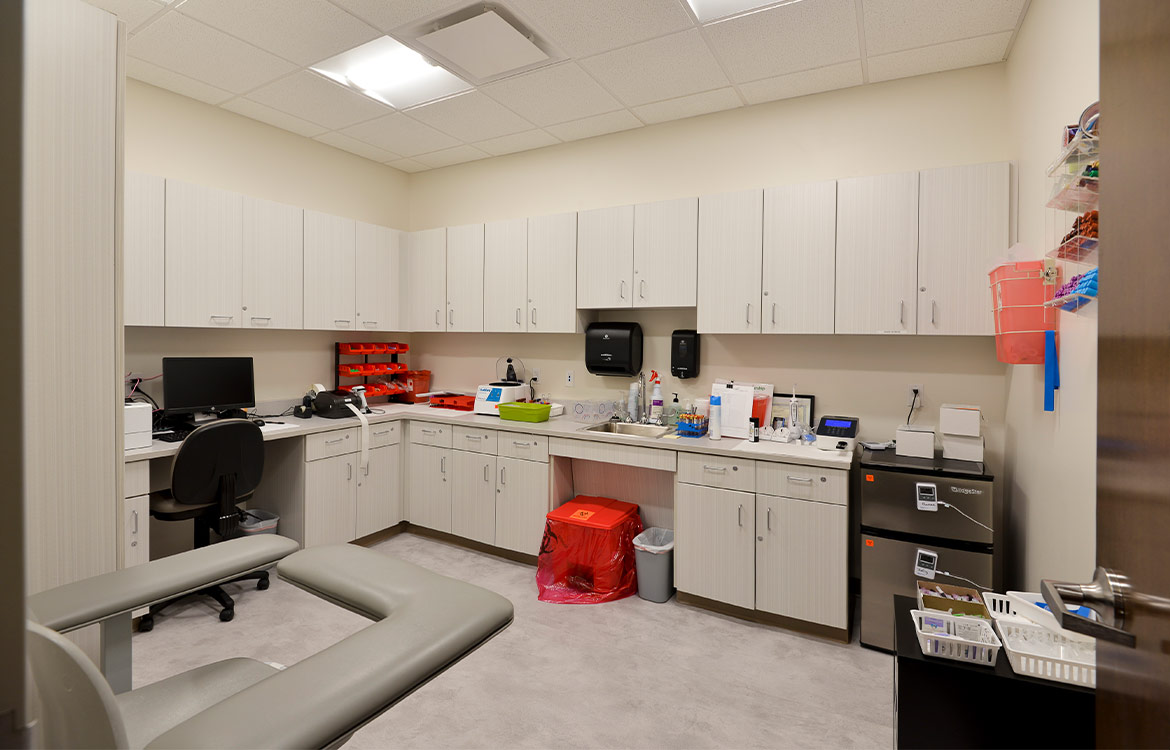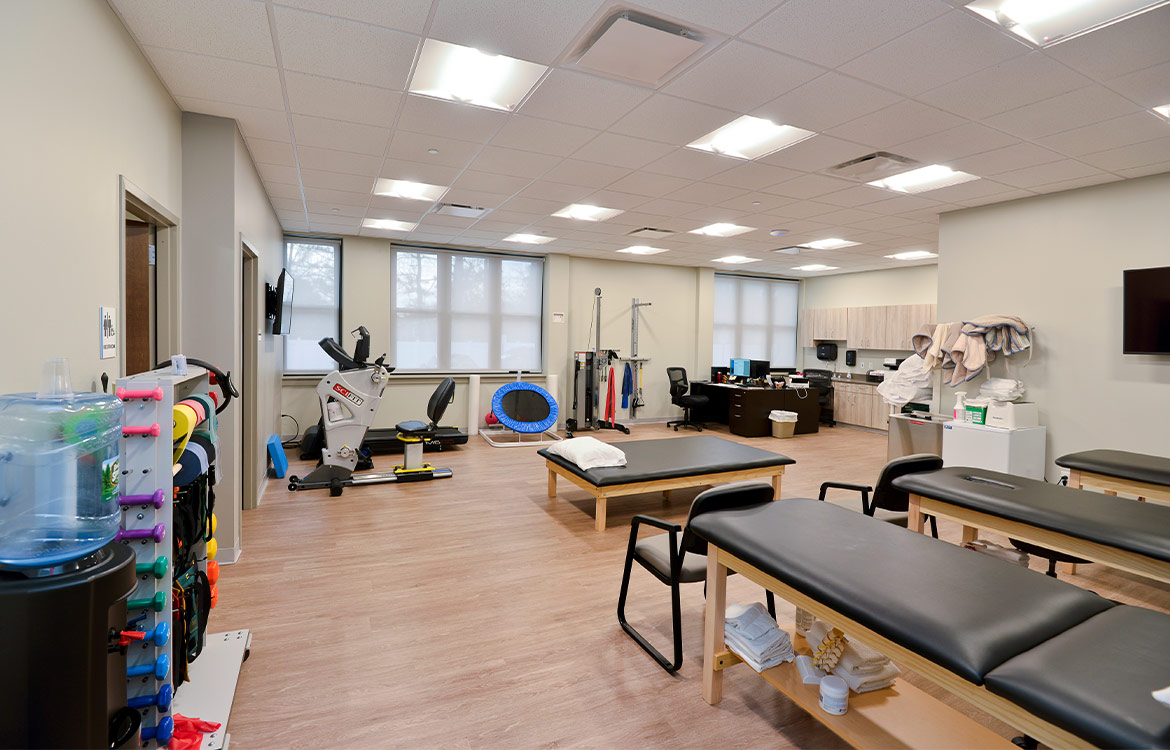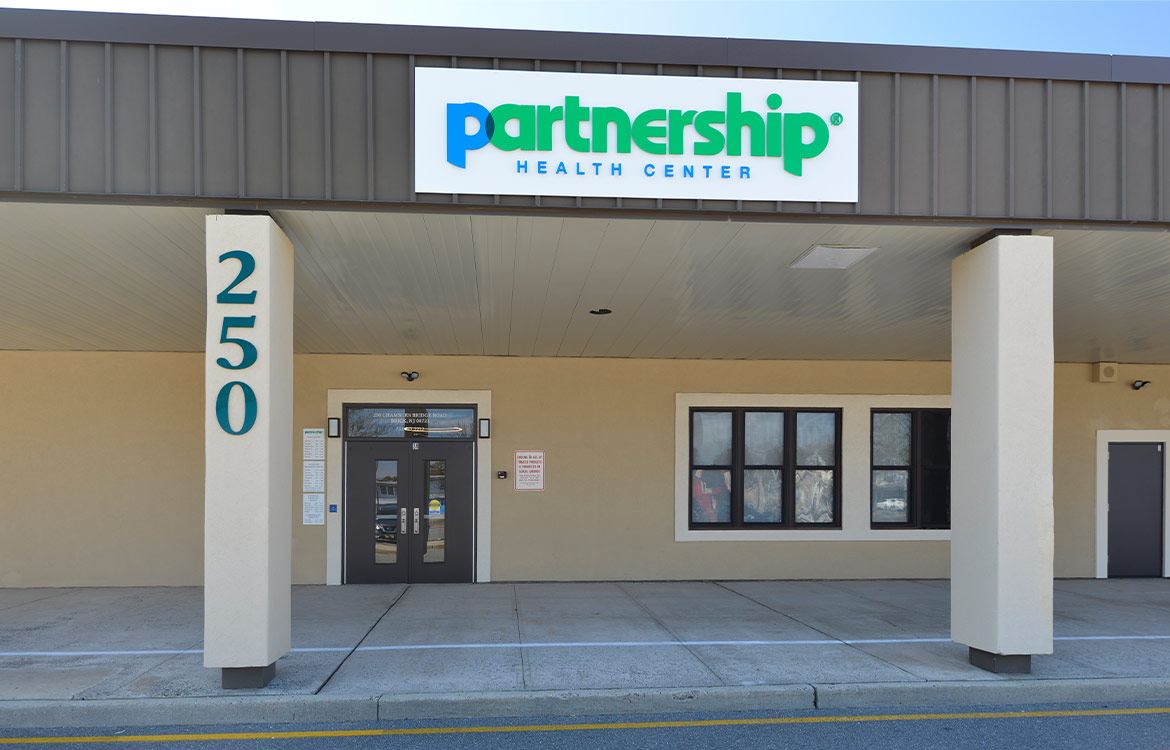 Integrity Health, a health benefits management company, retained DMR to implement one of their new Partnership Health Centers, a primary care medical office, within the Brick Township Board of Education.
DMR designed the project in an approximately 7,000 square foot portion of the current Warren H. Wolf Elementary School, converting five existing classrooms and connecting corridor spaces into a new Partnership Health Center, an on-site healthcare office where members of the board of education can receive primary care, pharmacy, laboratory and physical therapy services in one location. The space includes general exam rooms, a procedure room, X-Ray equipment, lab and blood draw, pharmacy, physical therapy, behavioral health and staff support spaces and offices.
In implementing Partnership Health Centers, Integrity Health teams up with employers to find and renovate space in an employer-owned building. The services are provided without fees or deductibles and are available only to members and their dependents, resulting in convenient and fast routine medical services.
Similar Partnership Health Centers have been developed in Toms River, Long Branch and Somerset, NJ.