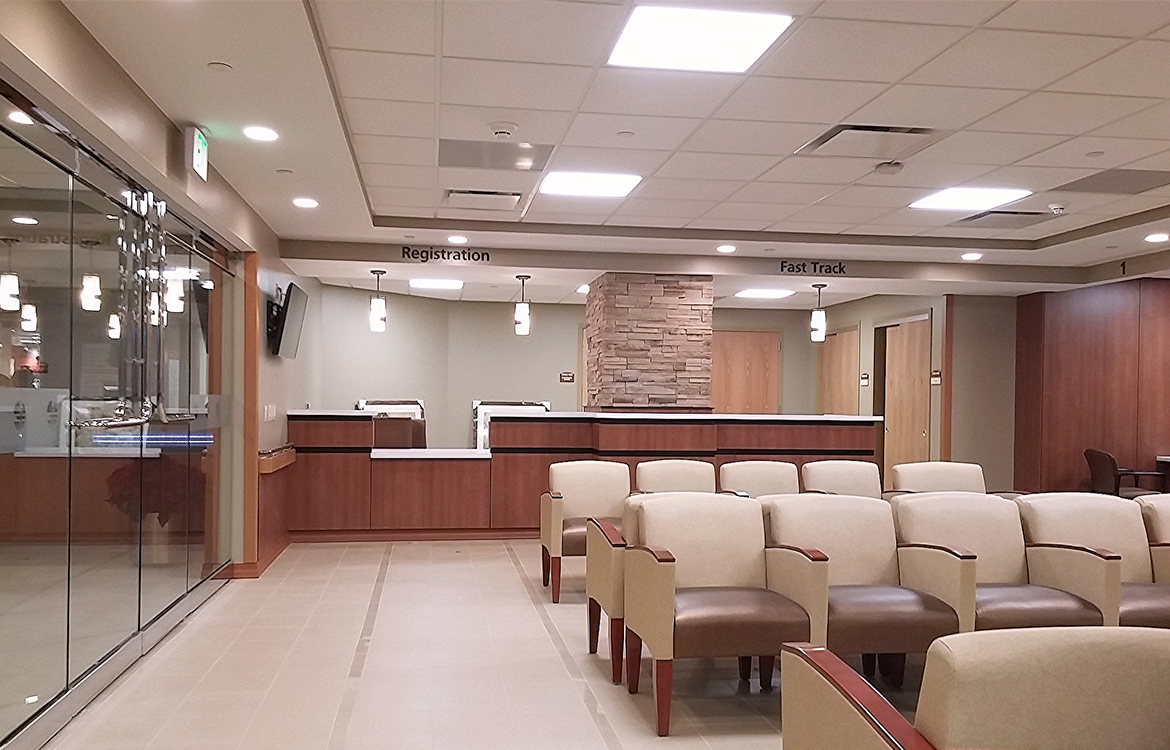 DMR designed a renovation to a 5,500 square foot space at the entrance of St. Peter's University Hospital in New Brunswick into an inviting and calming admissions office. The space serves patients who arrive at the Hospital for pre-scheduled procedures.
DMR's design revamped space at the main entrance of the hospital to accommodate for admissions, pre-admission testing and phlebotomy, as well as an adjacent space for the financial counselor's office, making it more accessible to inpatients, who previously had to navigate through the general hospital for this service.
The plans allows St. Peter's to provide multiple services in one place so that patients can spend less time in the hospital and their staff can increase their efficiency in providing care. The design also factored in the importance of making the space more aesthetically pleasing so that visits are less stressful.