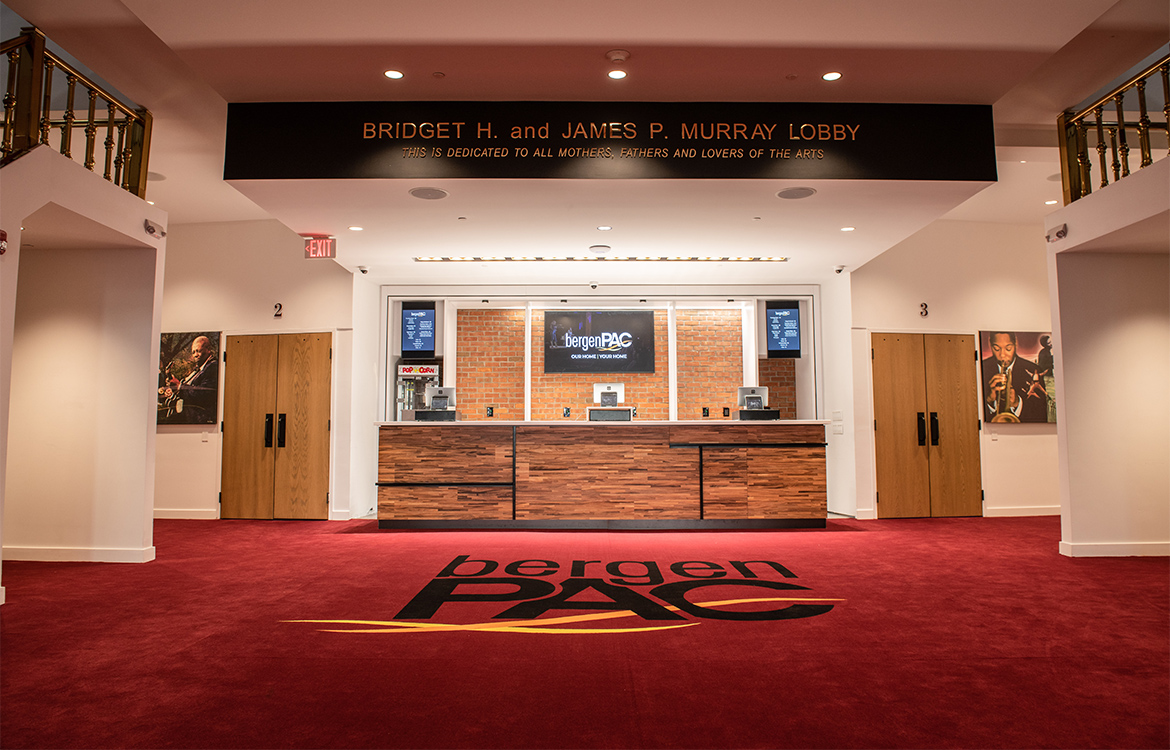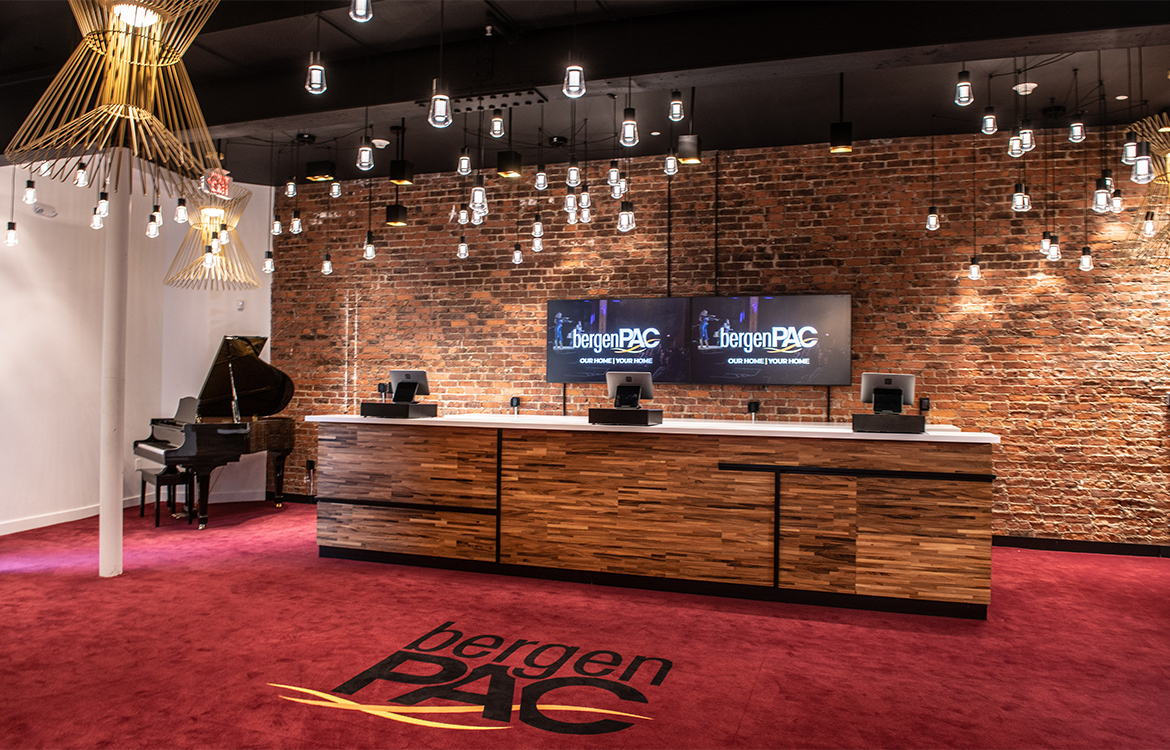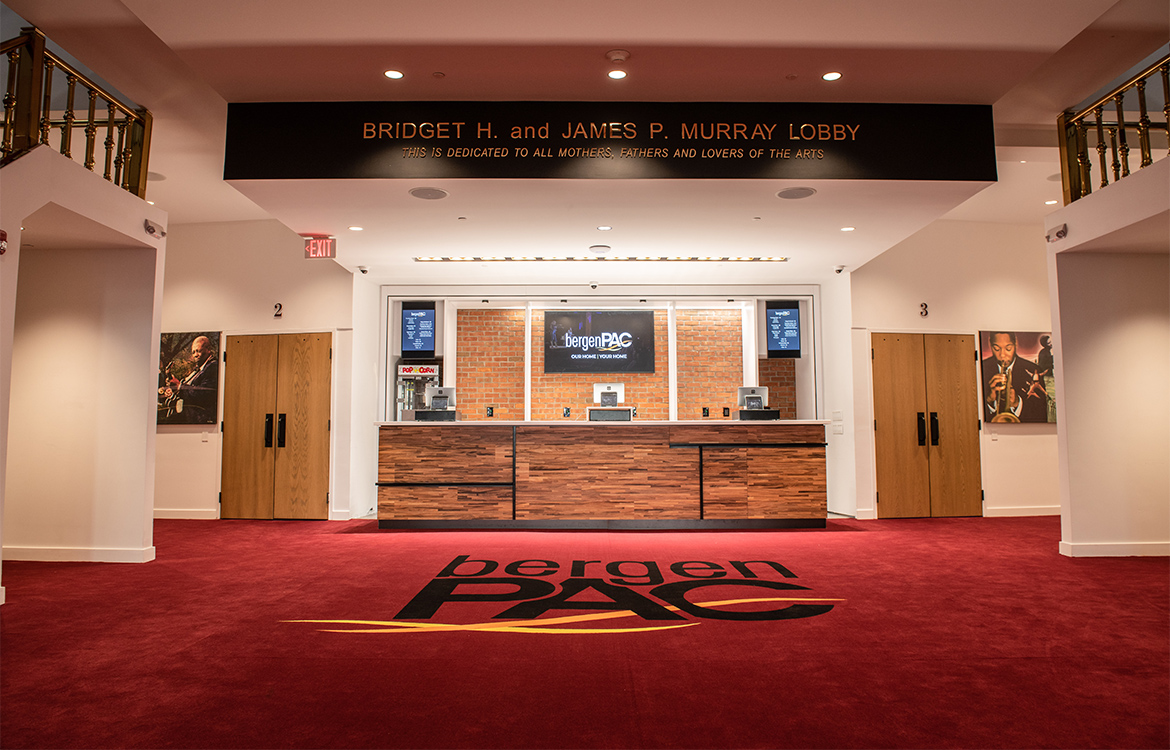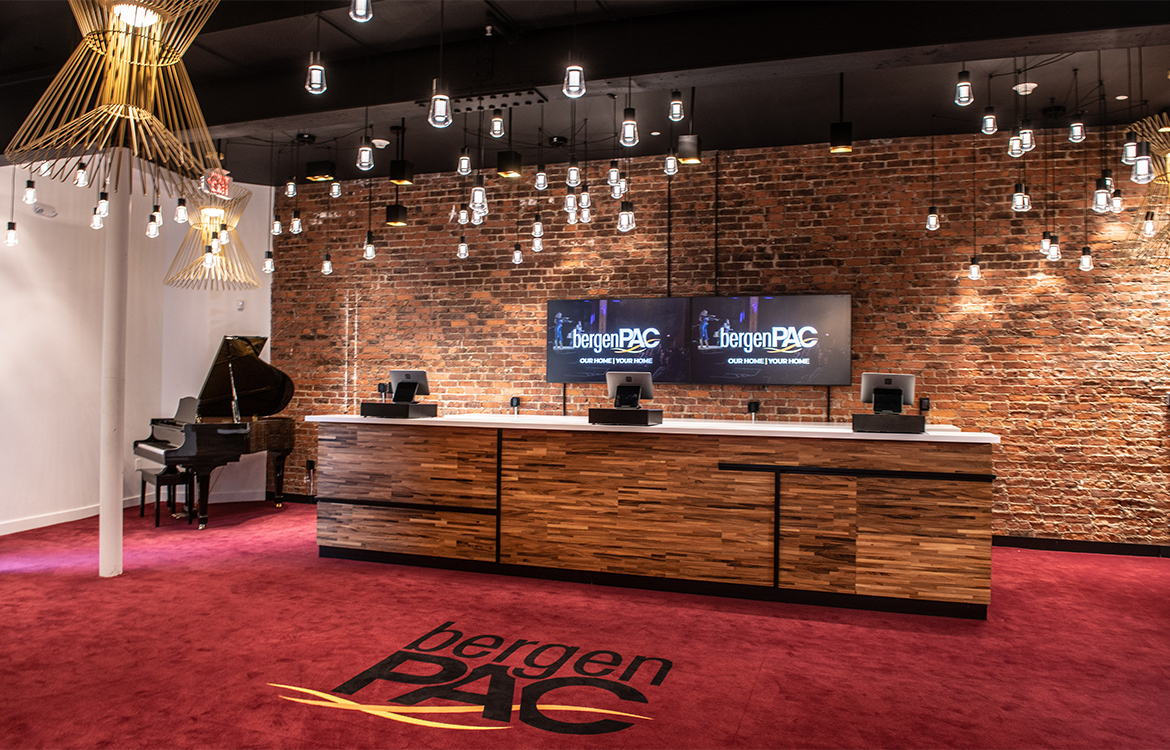 DMR completed renovations to reenergize the beloved and historic Bergen Performing Arts Center.
The project transformed the theatre into a modern backdrop for nearly 200 yearly events, including renovating and expanding the existing lobby and adding a VIP room, complete with two bars and a private entrance.
The 1,300-seat theater opened in 1926 as a vaudeville and movie theater and is one of the few such buildings still operating in the United States. Through the use of raw industrial design elements, such as bare beams, exposed brick, pendant light fixtures and visible ductwork, juxtaposed to the refined traditional décor expected in a theater setting, DMR's design transformed the space to better appeal to the PAC's eclectic audience while still honoring the theatre's historical character.