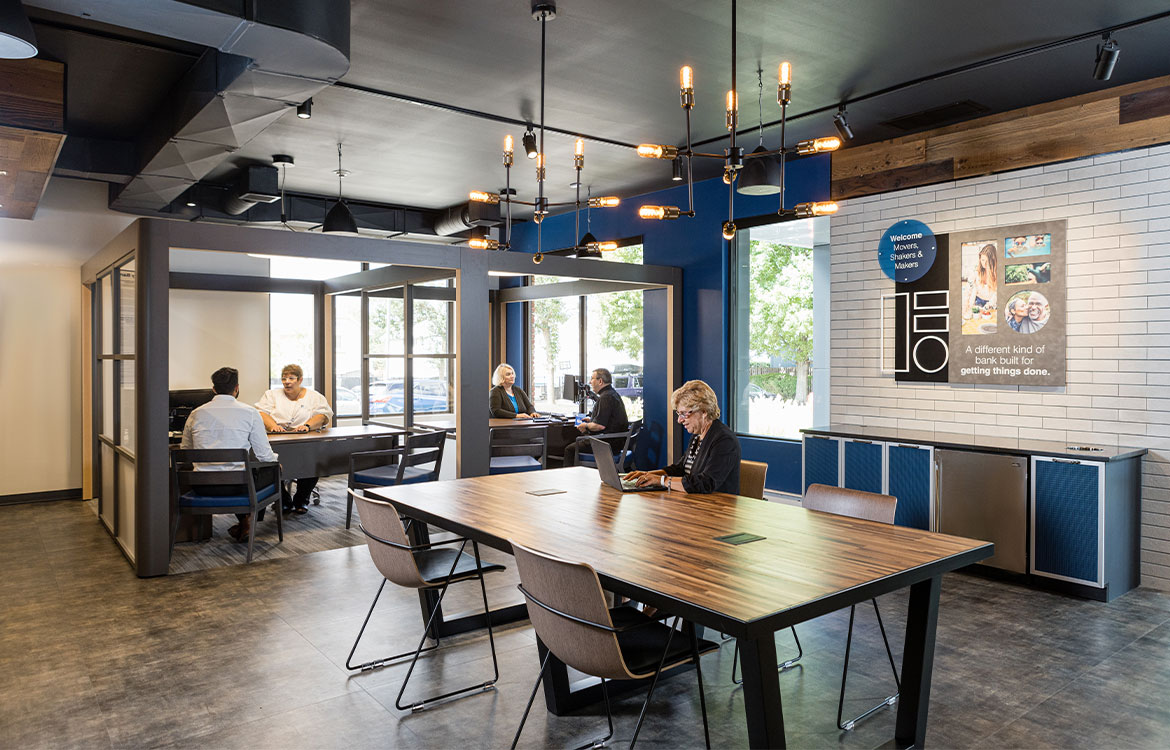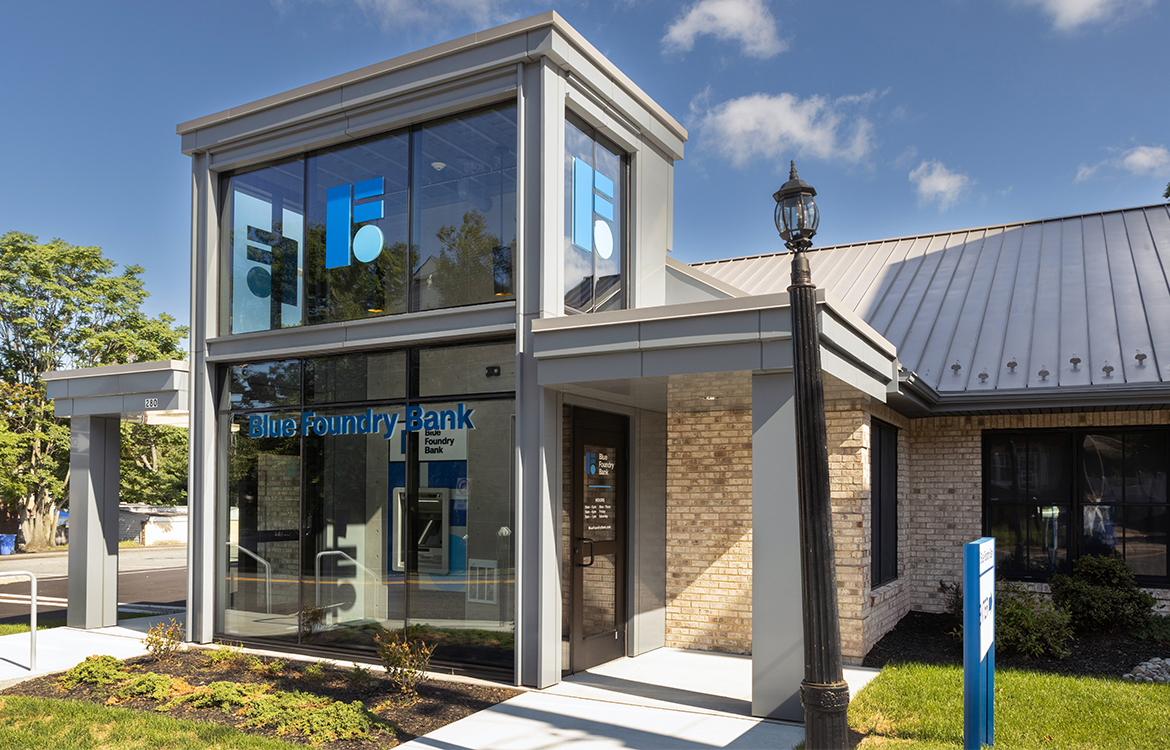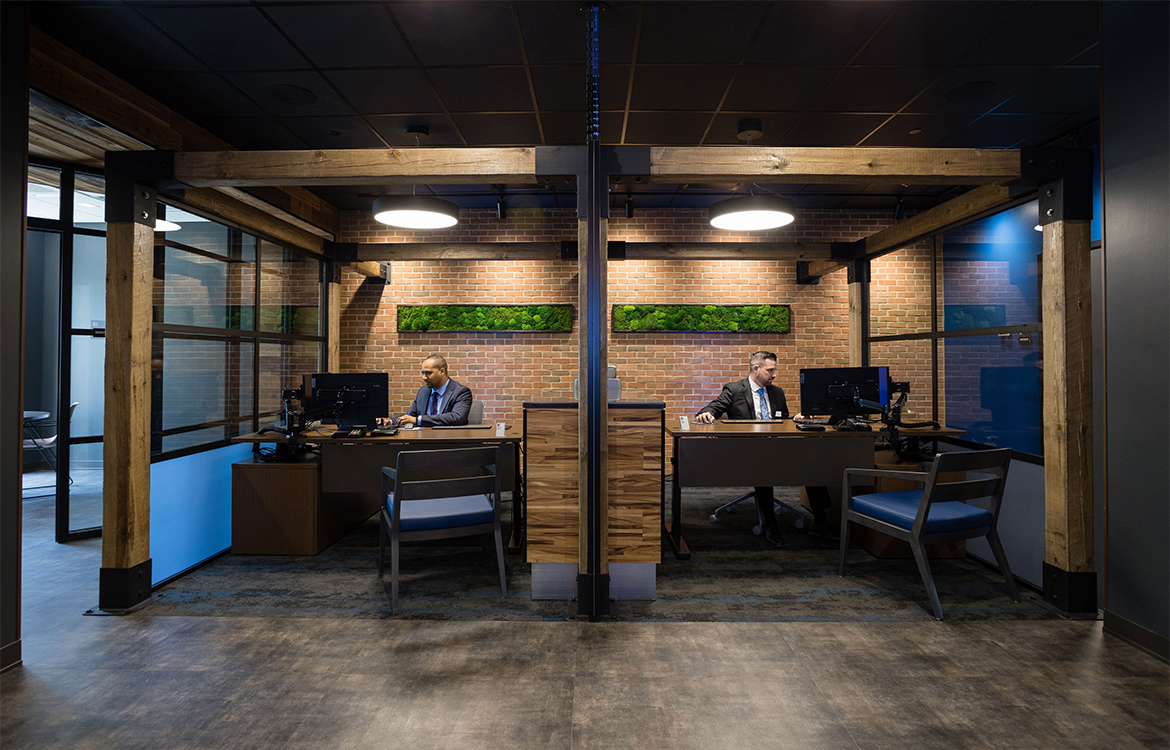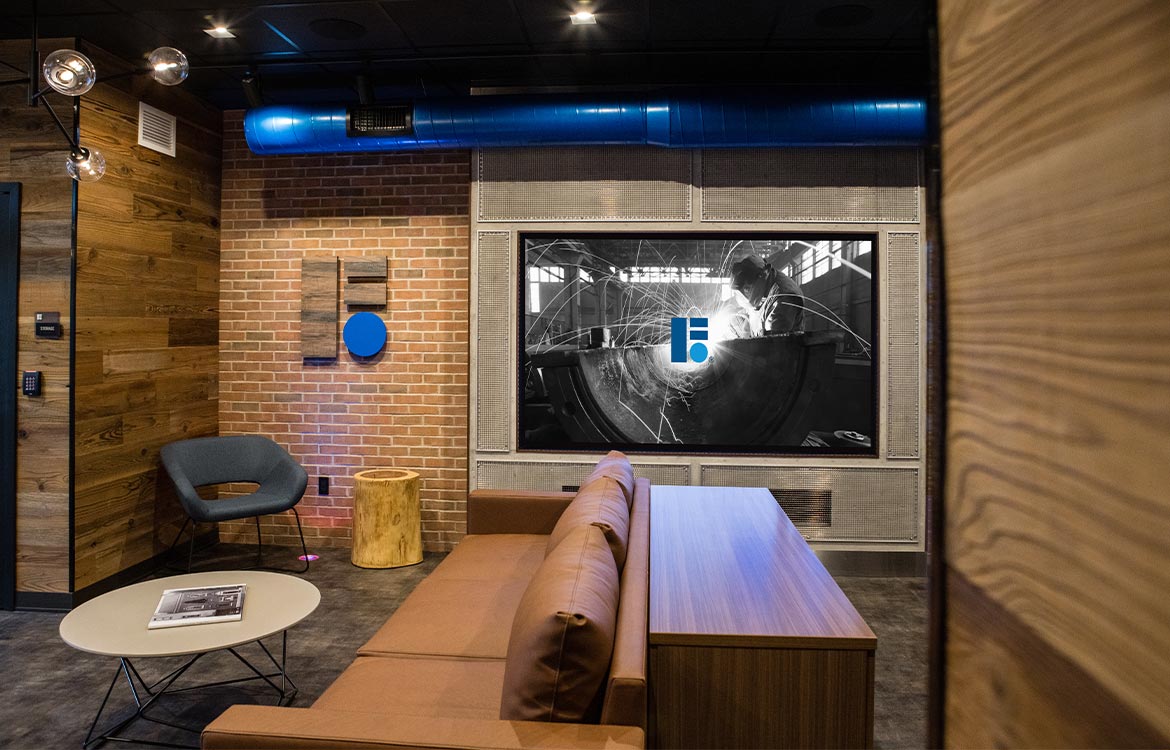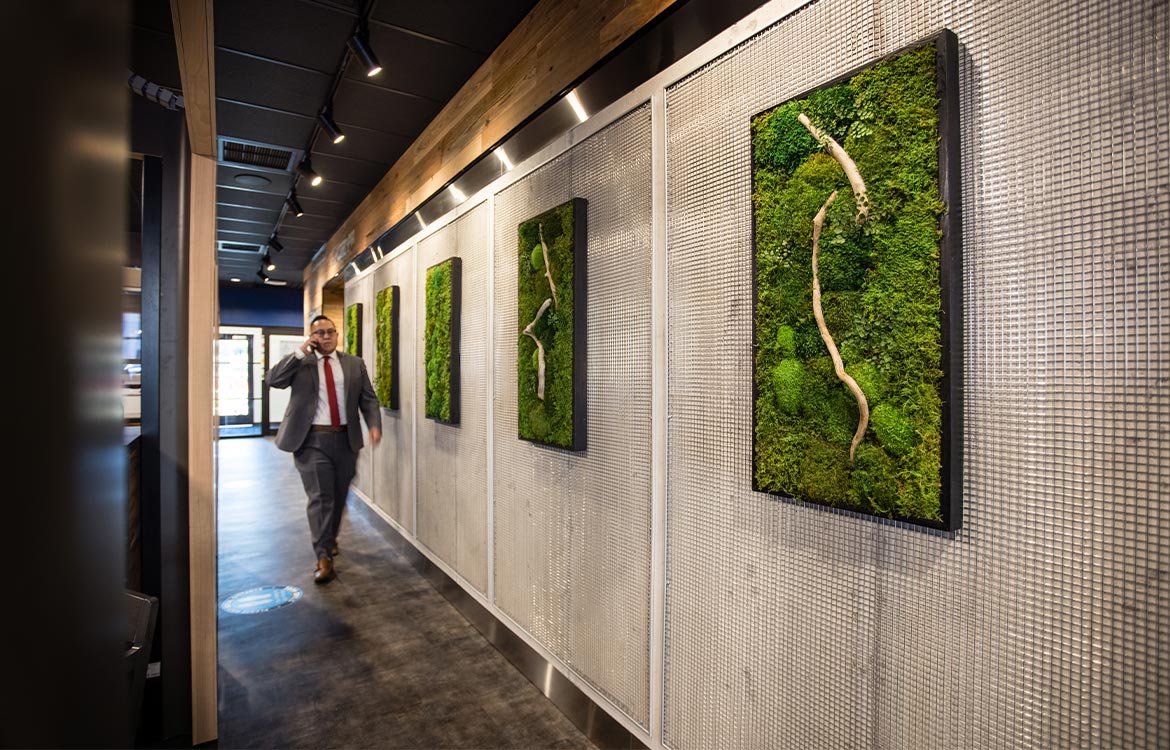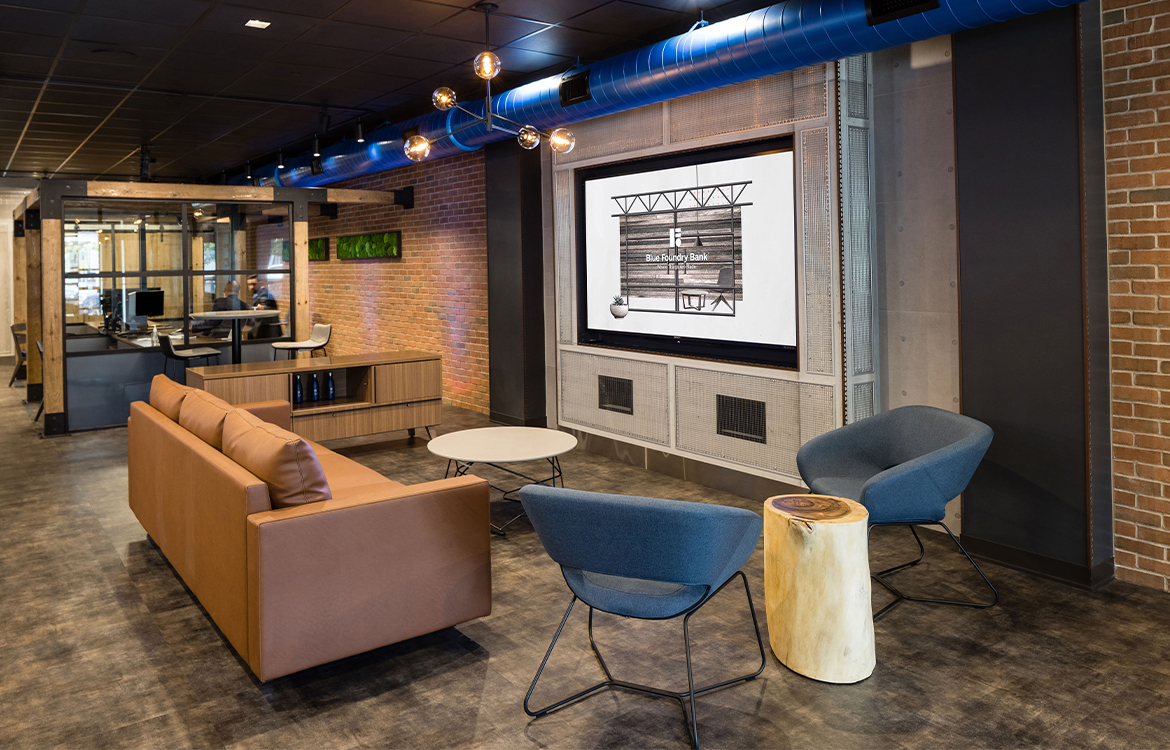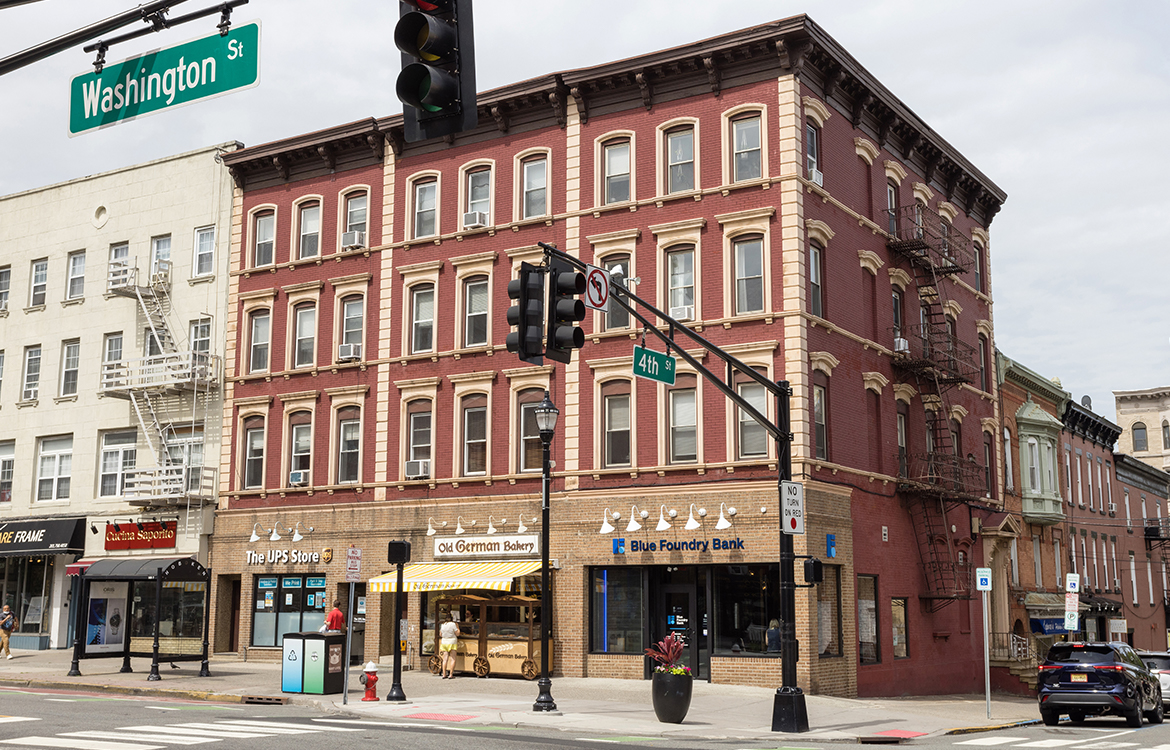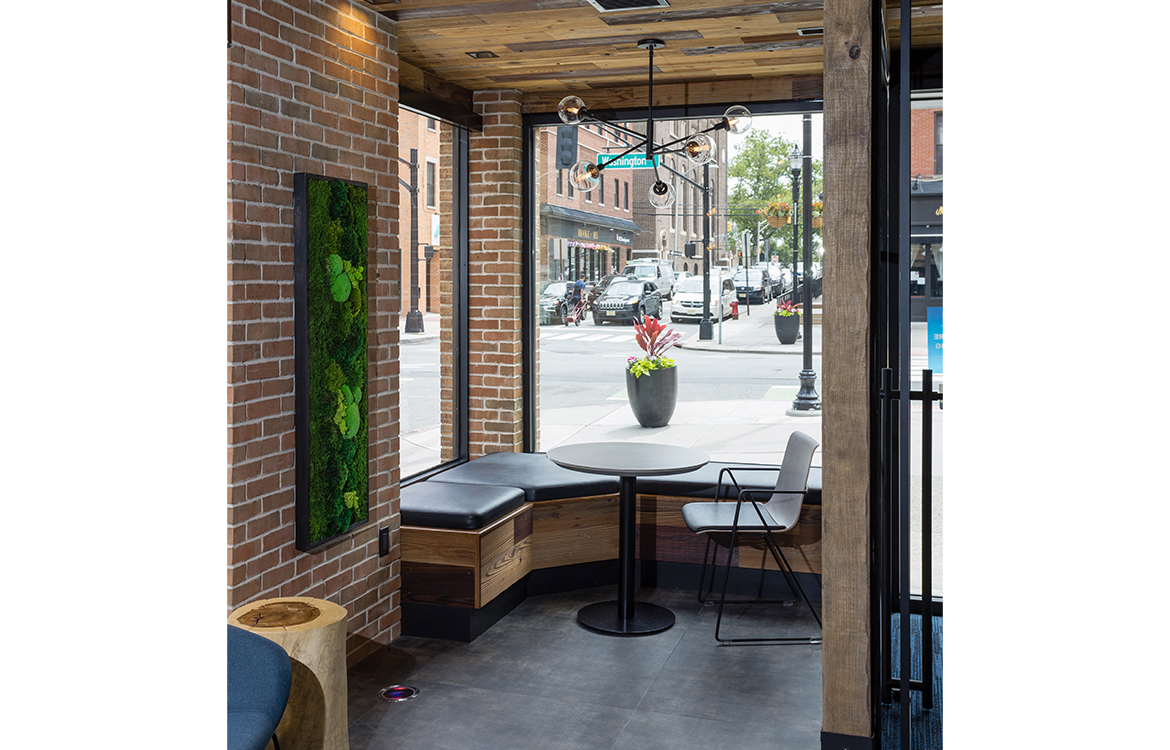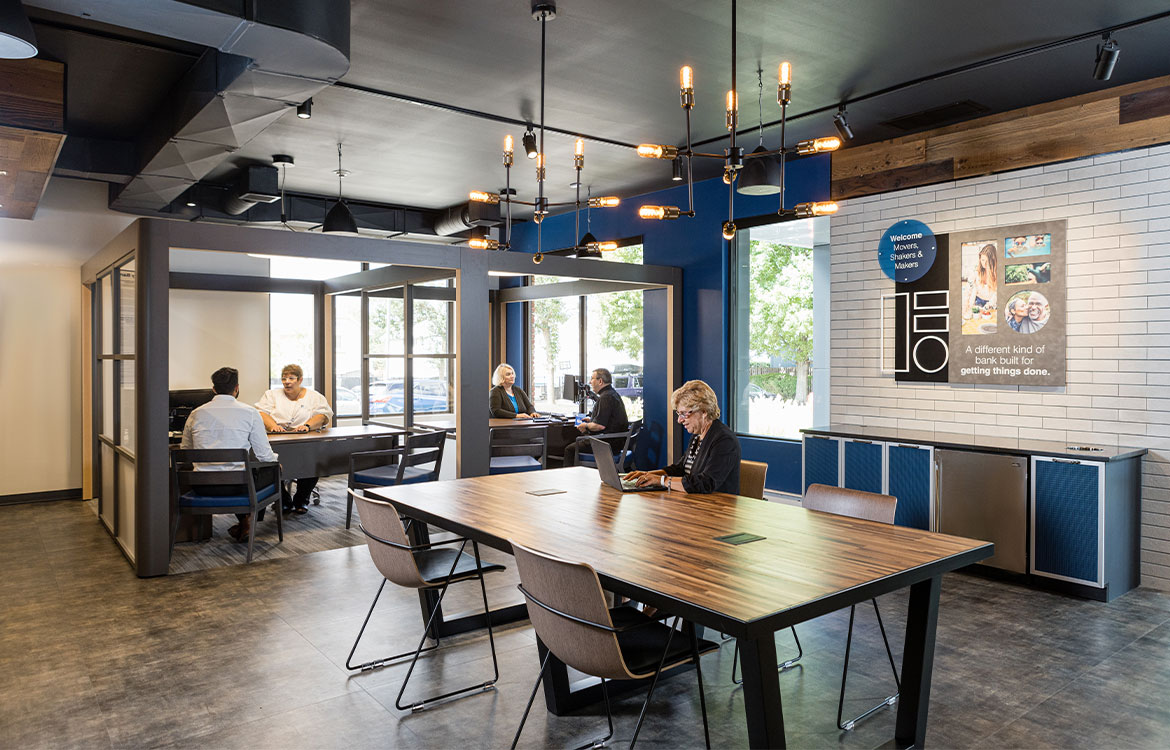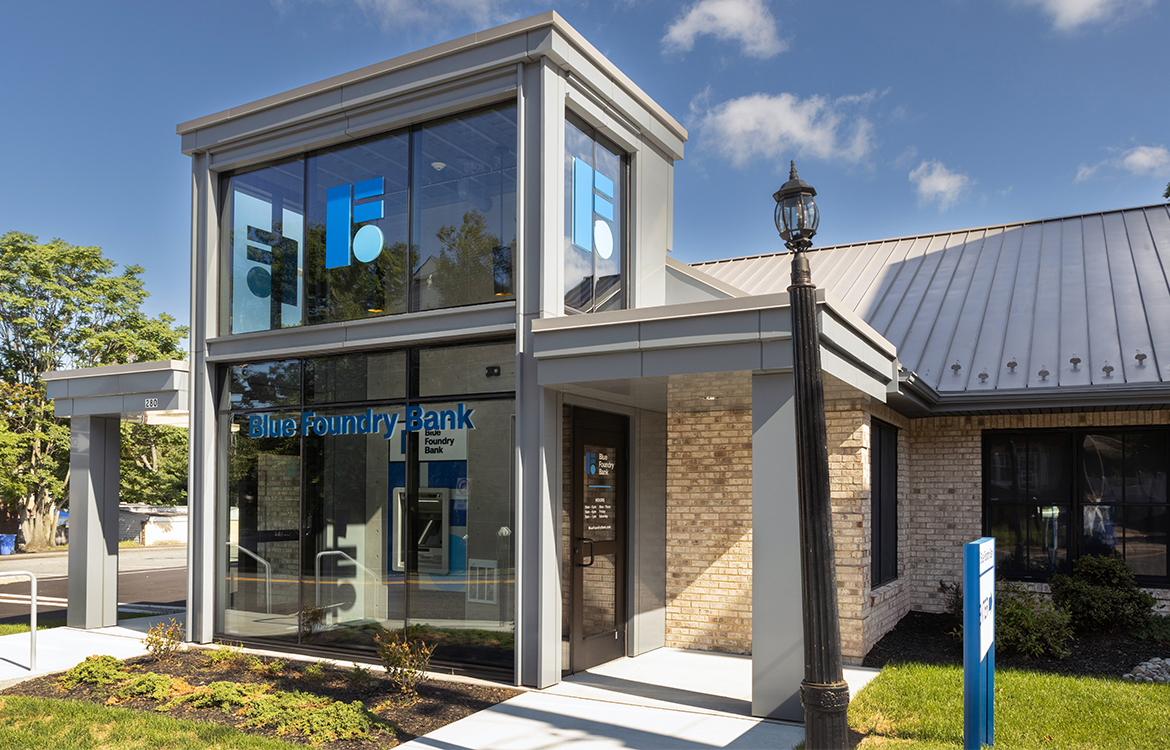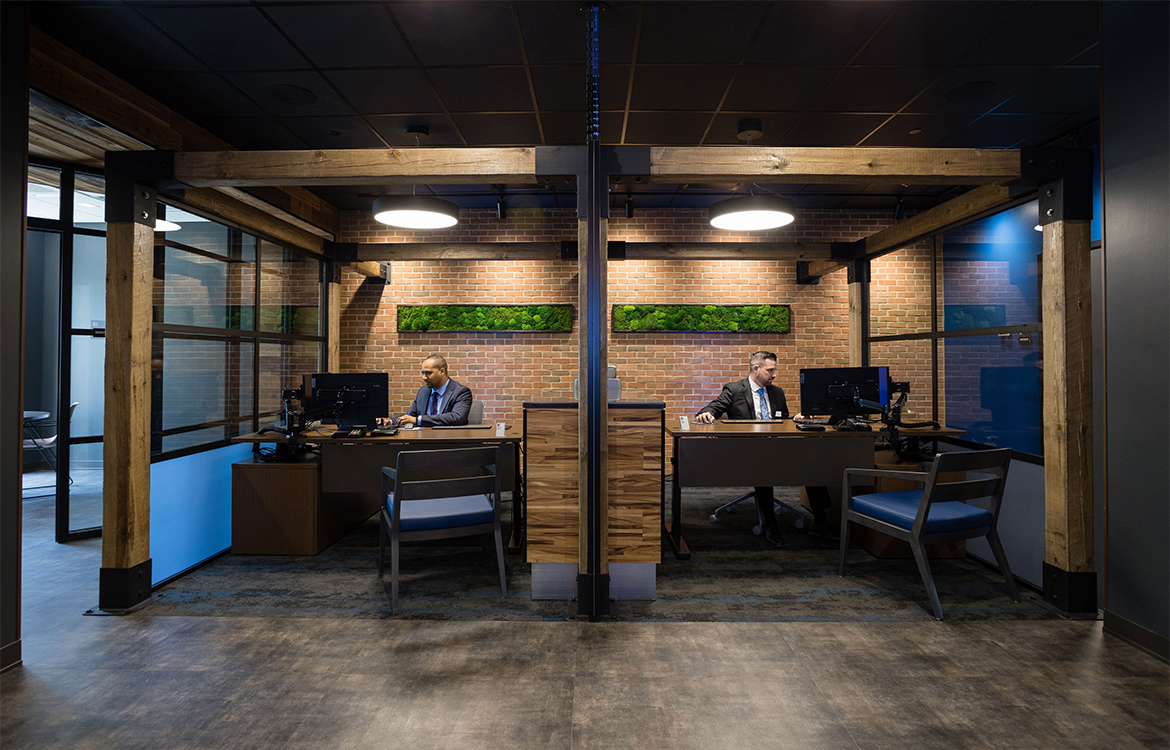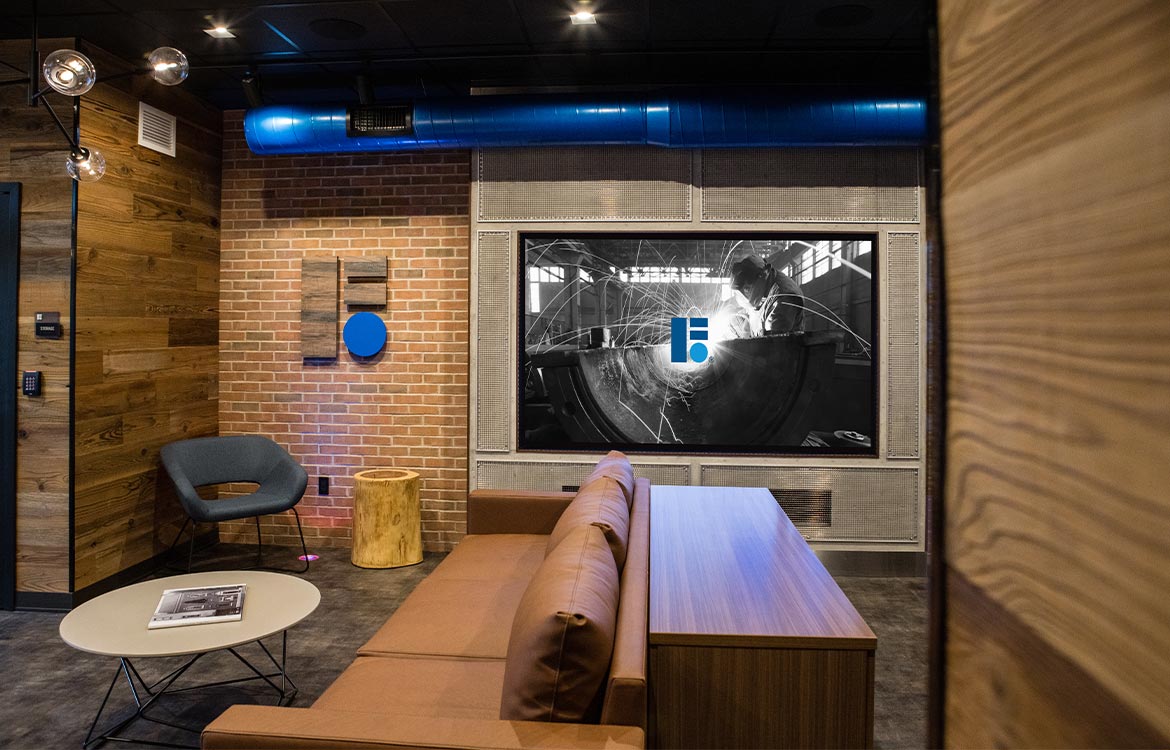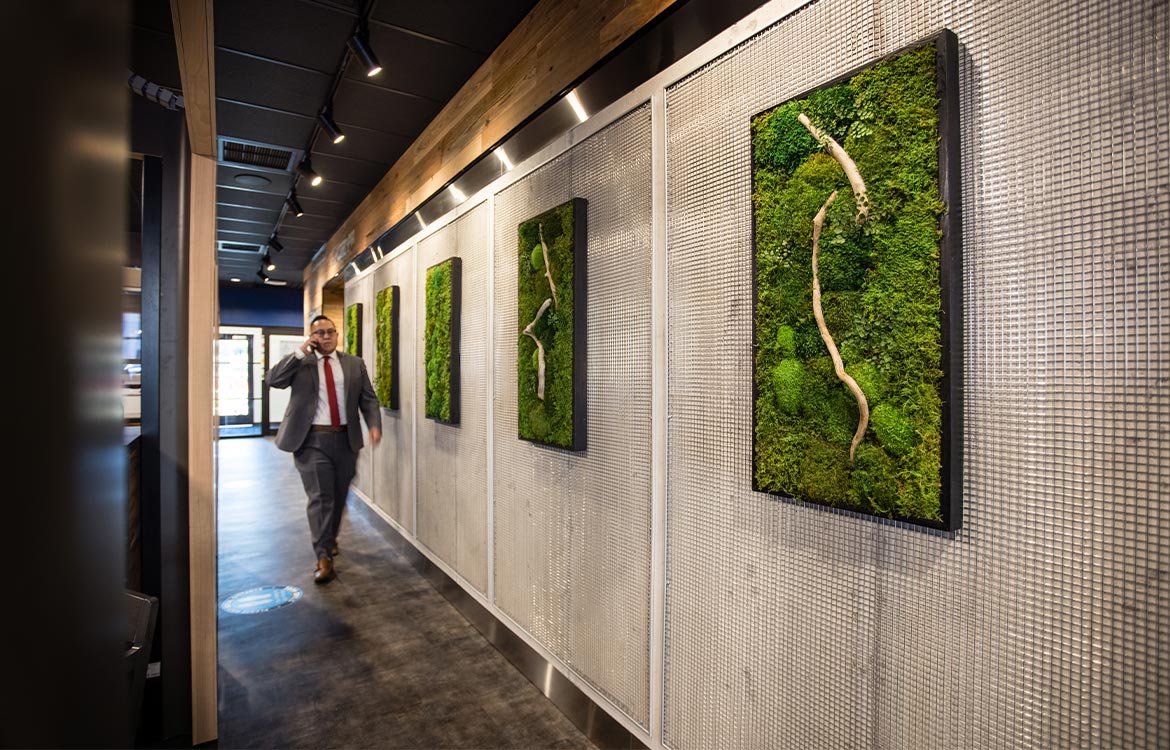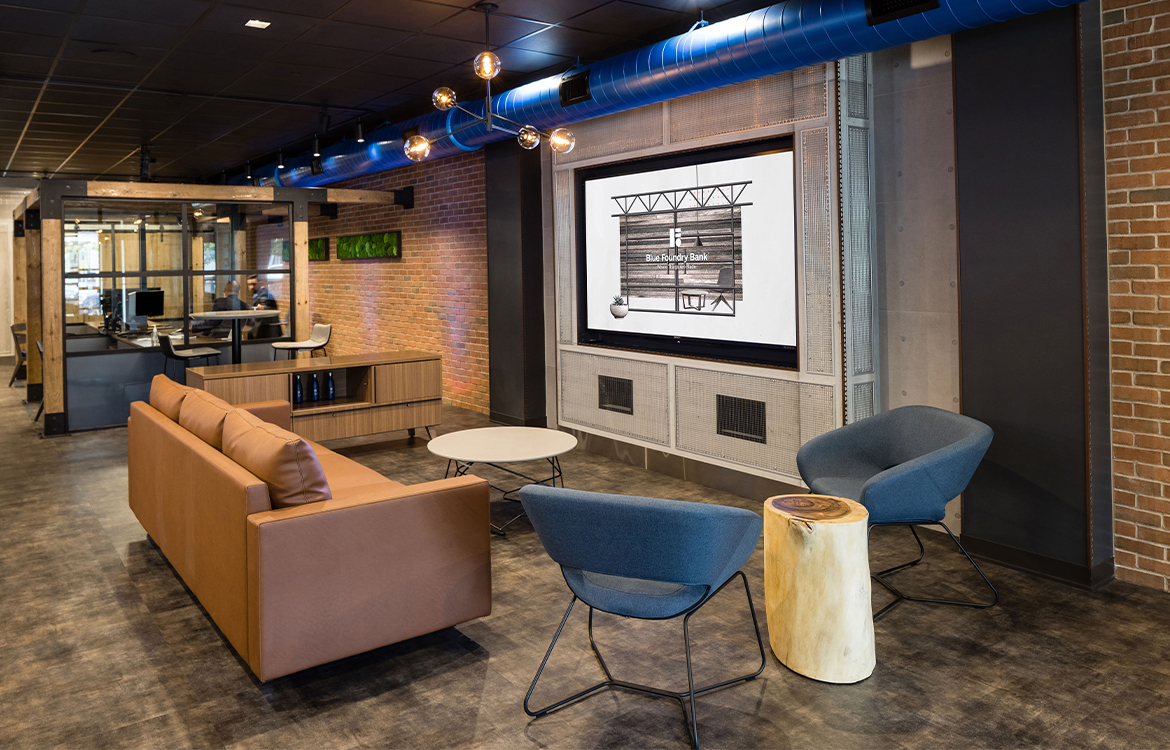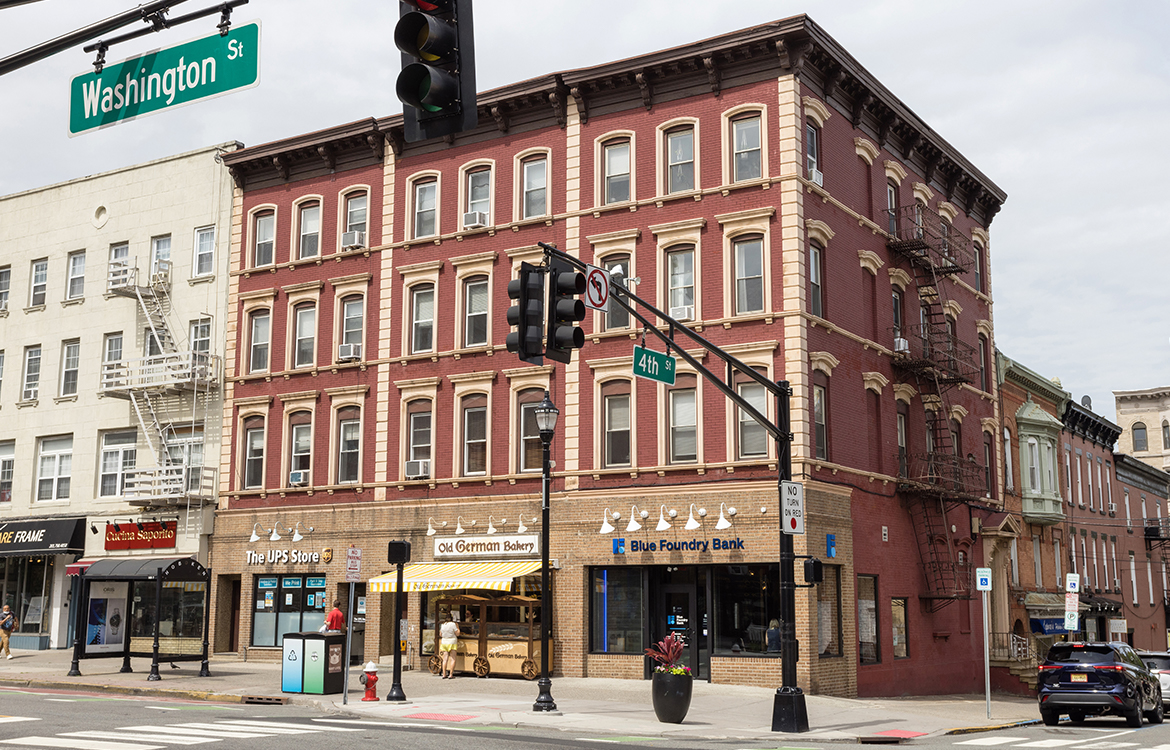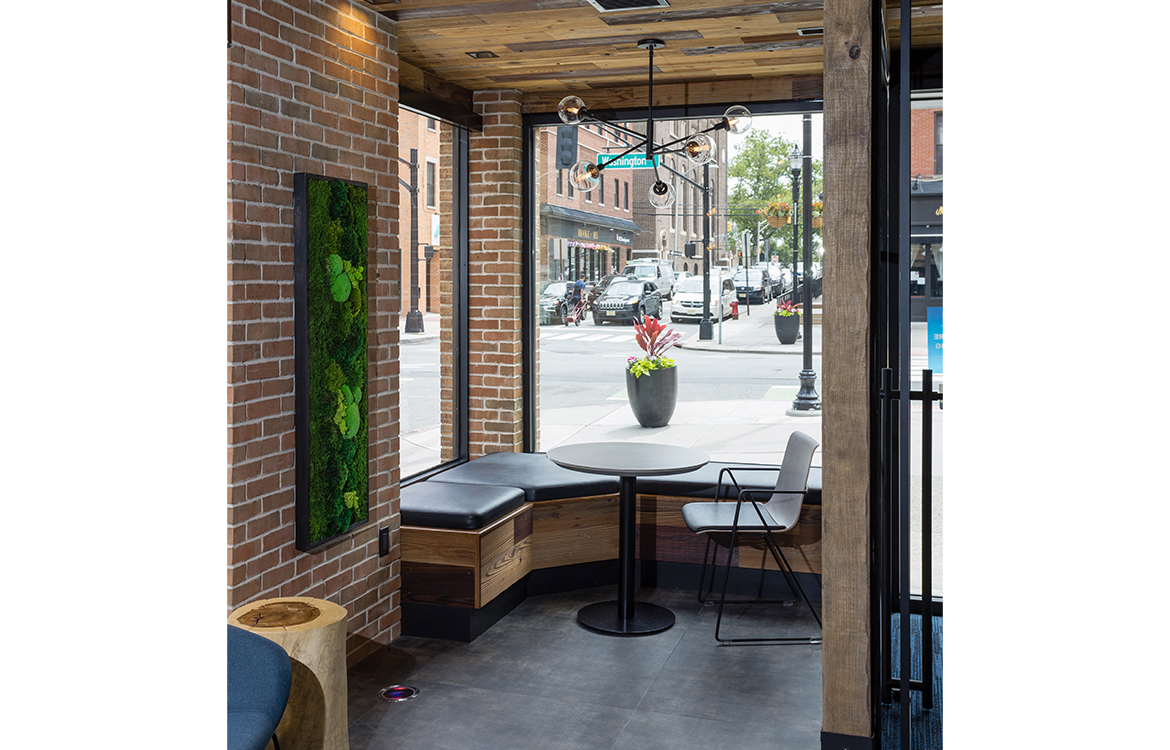 Since Blue Foundry Bank's rebranding, DMR worked with the bank to design physical branch locations to reflect their new image as the banking option of today's movers and shakers and their commitment to a crafted banking experience.
The branches reflect the bank's brand through an open floor plan and a more connected approach to banking, replacing physical divisions such as counters and desks with Universal Bankers, supporting an environment conducive to helping customers plan for their financial success. Several branches also include space for community collaborations.
The aesthetic incorporates elements of the bank's industrial history with exposed brick, steel, distressed wood, and concrete wall panels. Design elements also include art deco moss elements, three-dimensional logos, and modern ATM designs.
To date, 13 new and reimagined branches have opened.