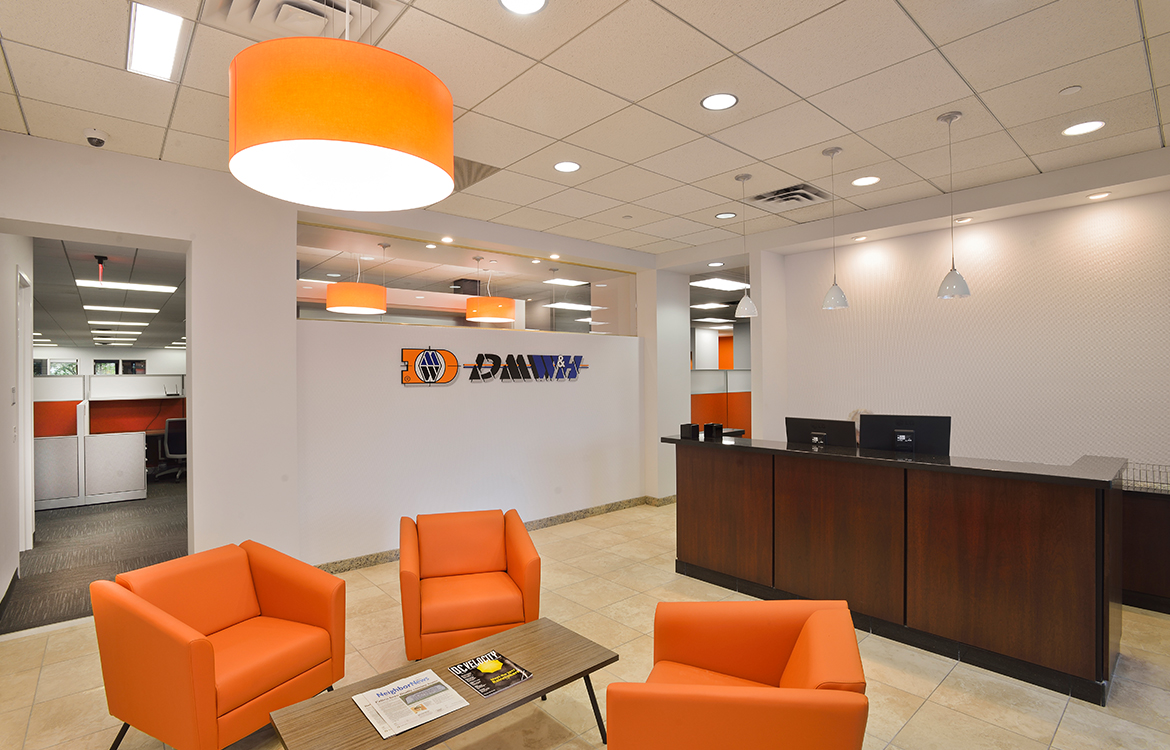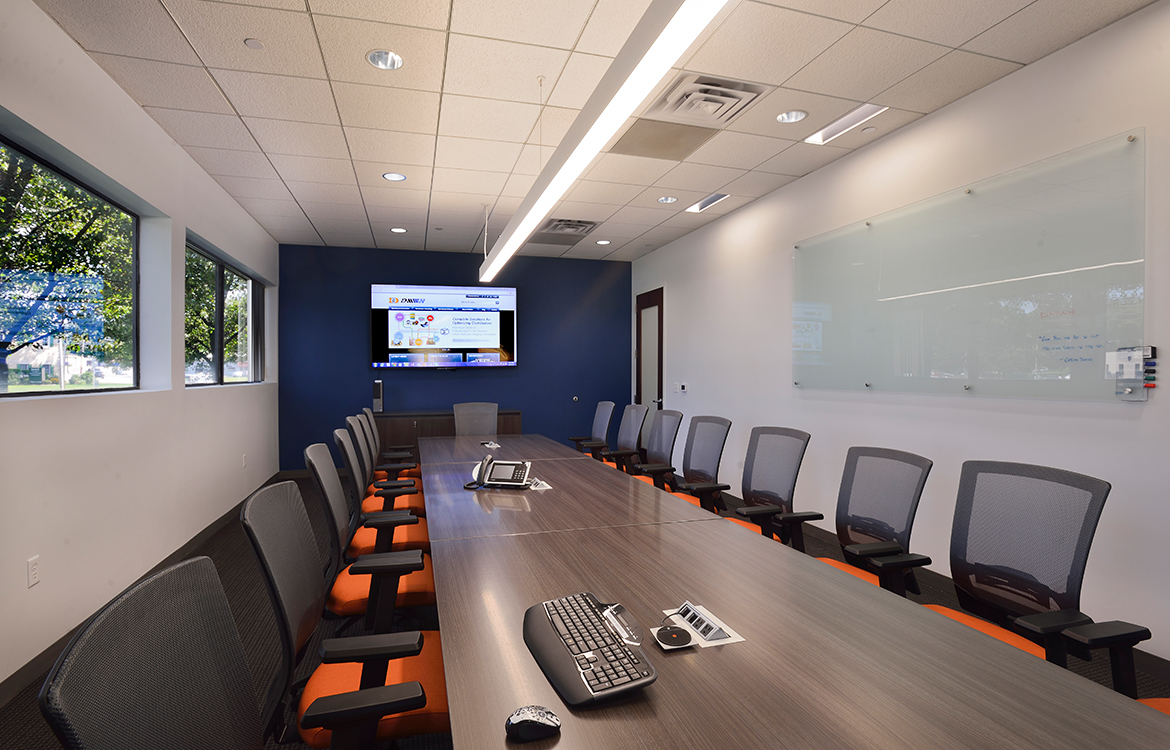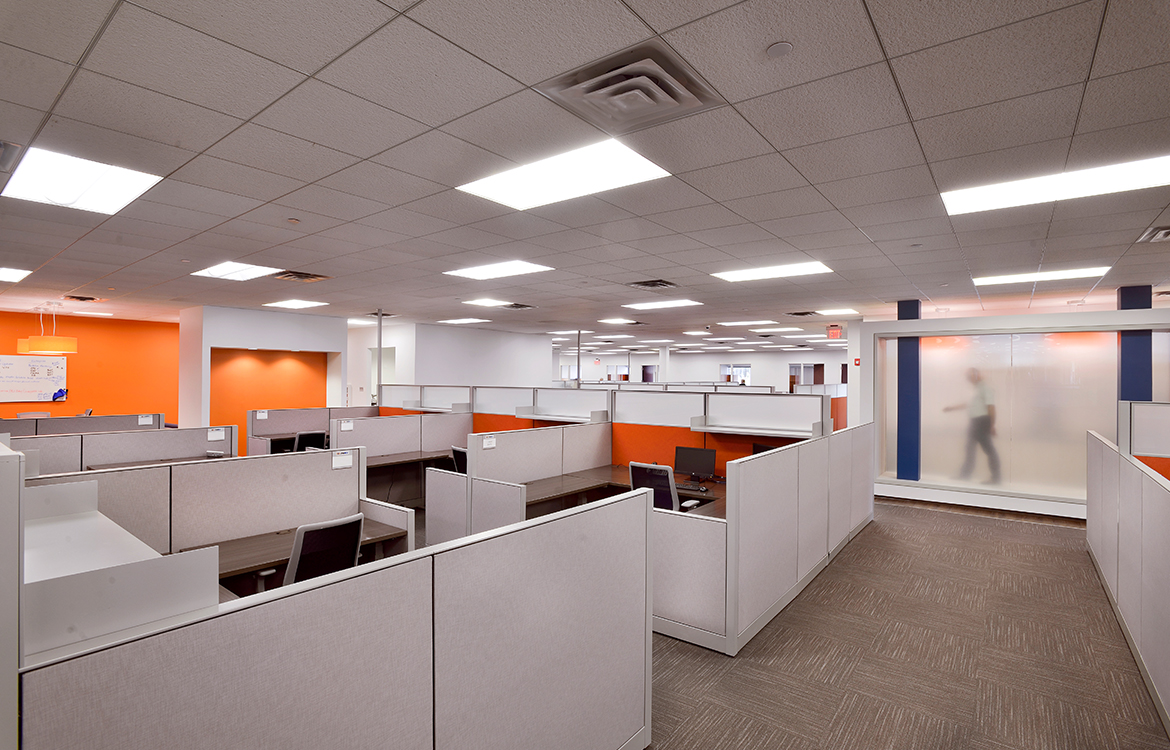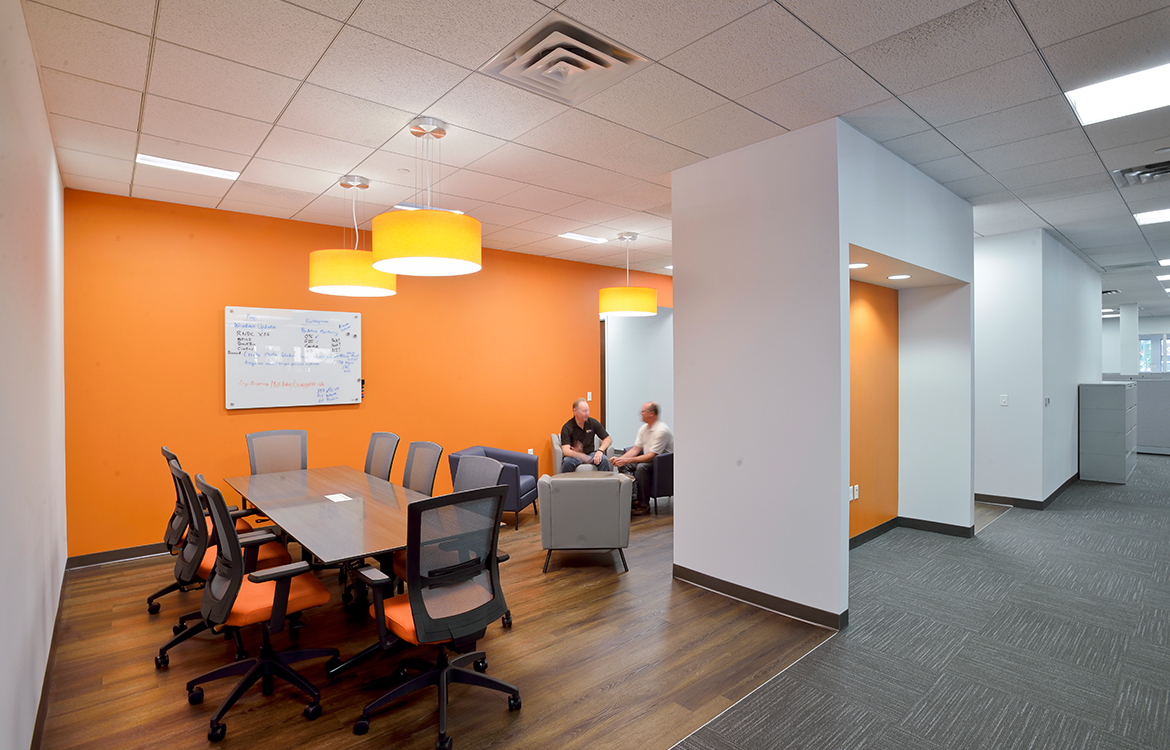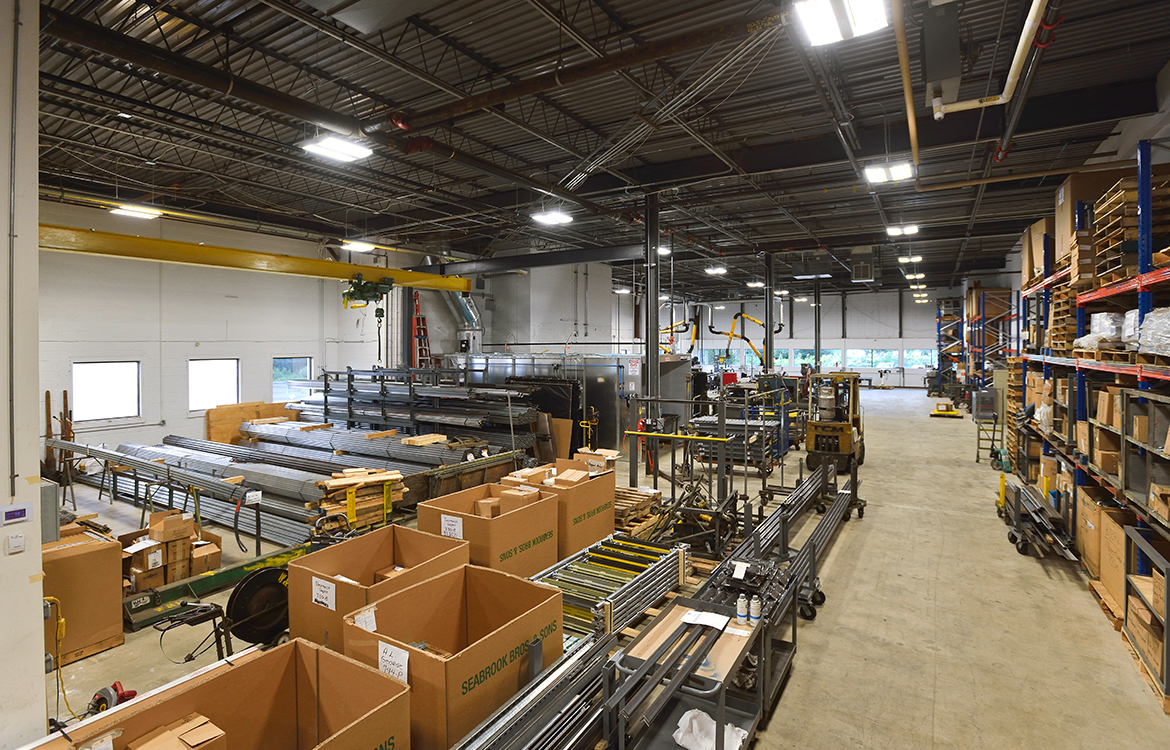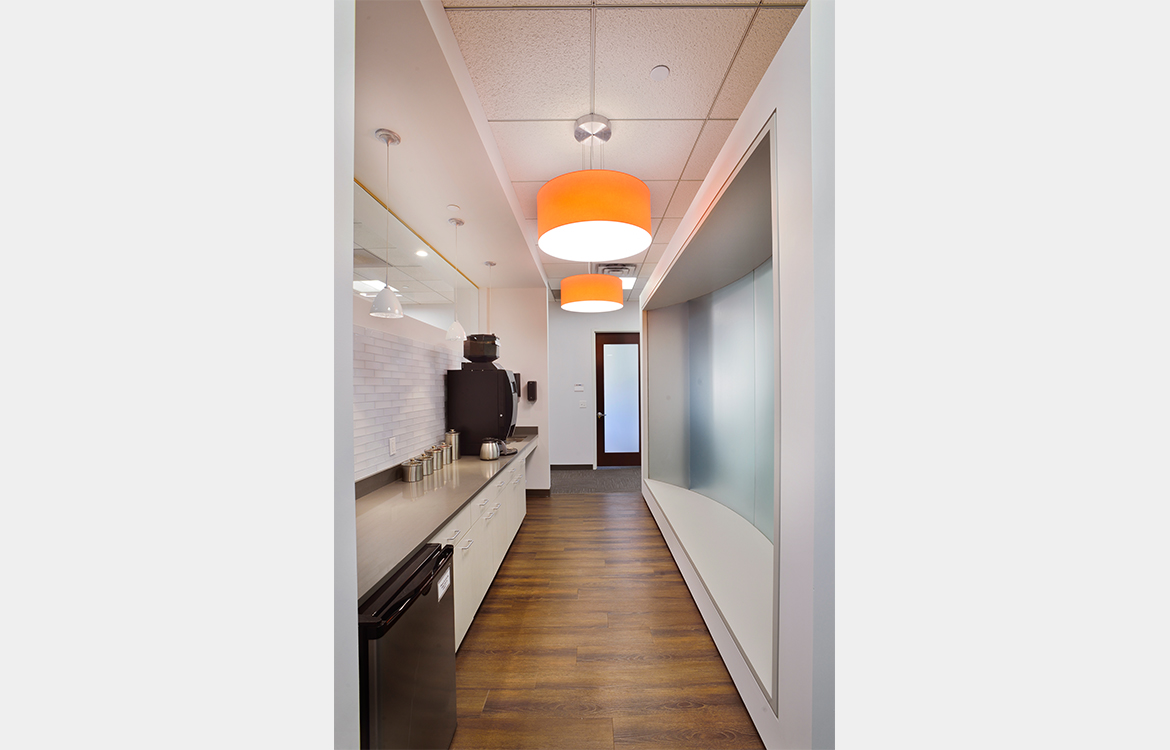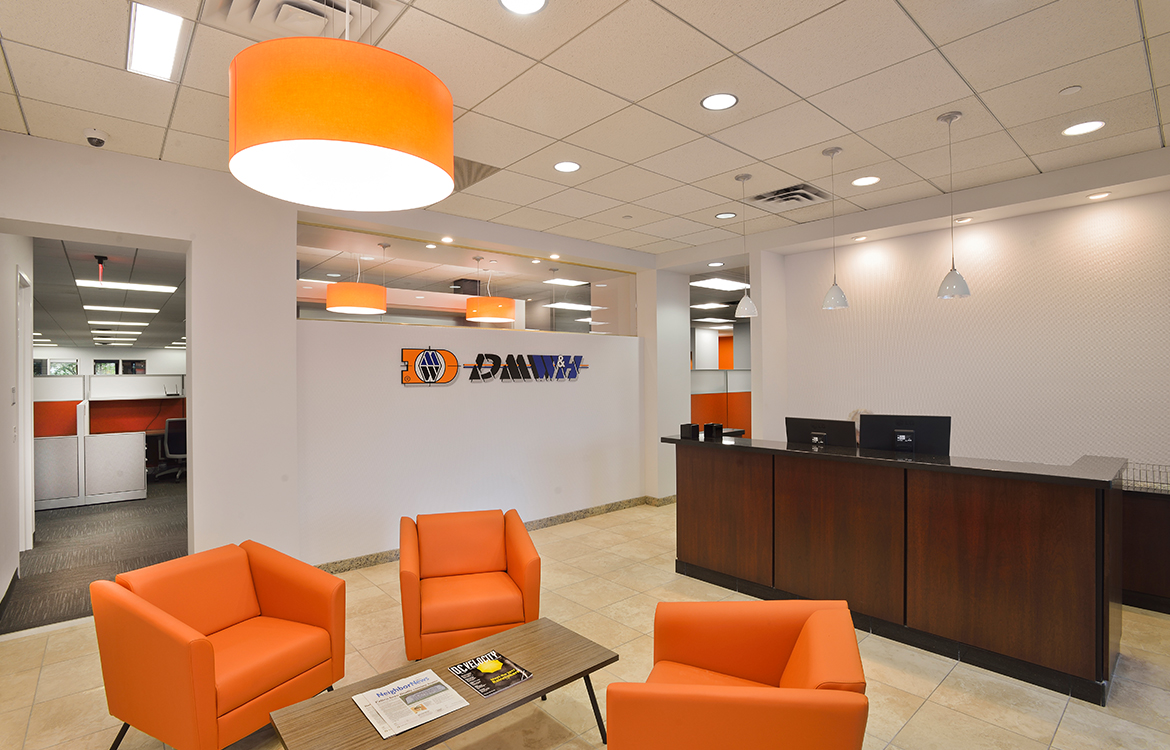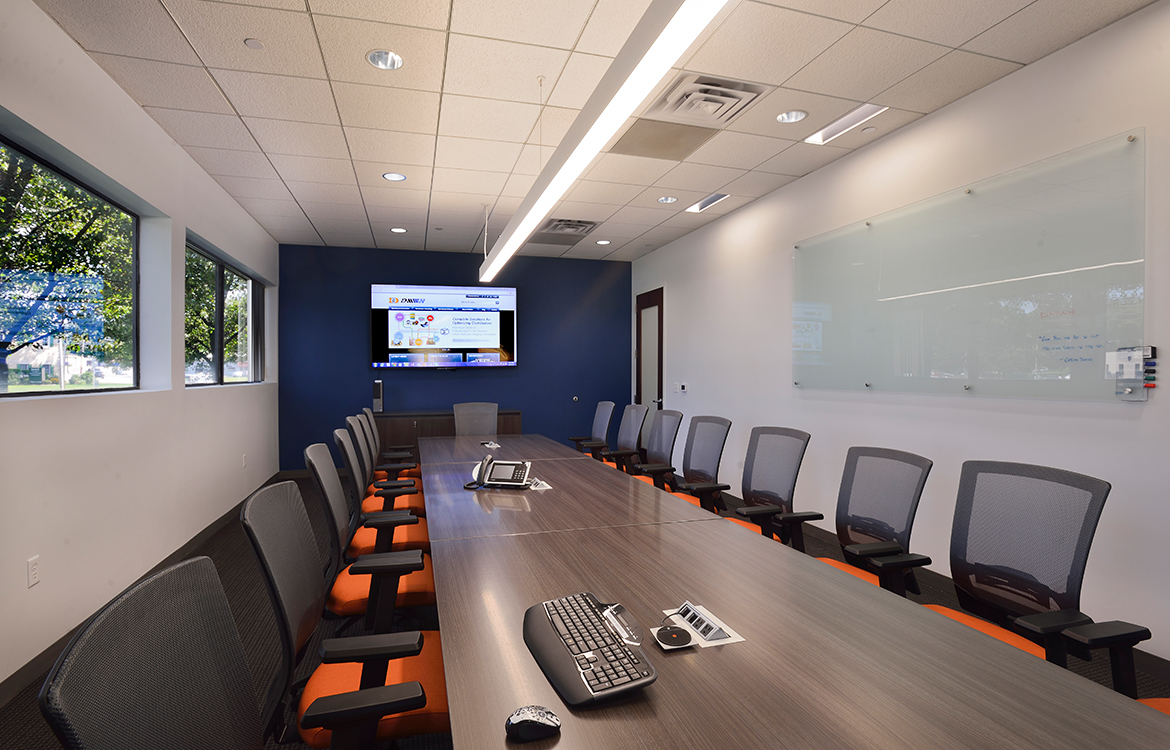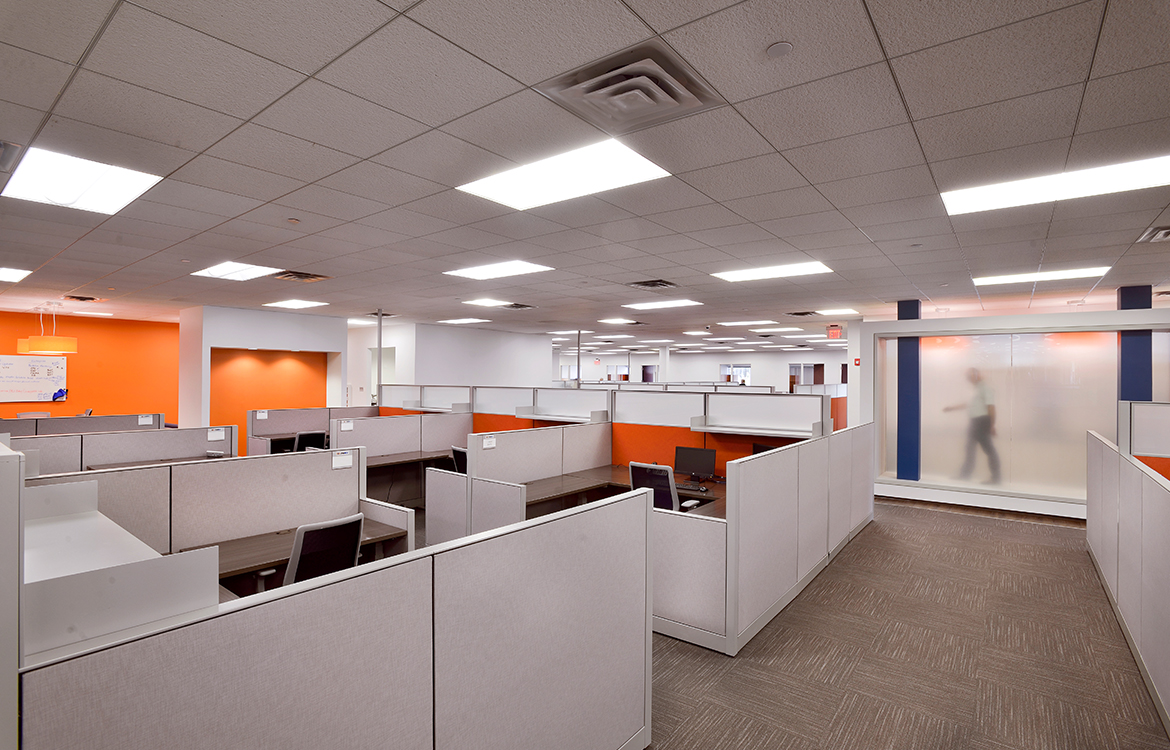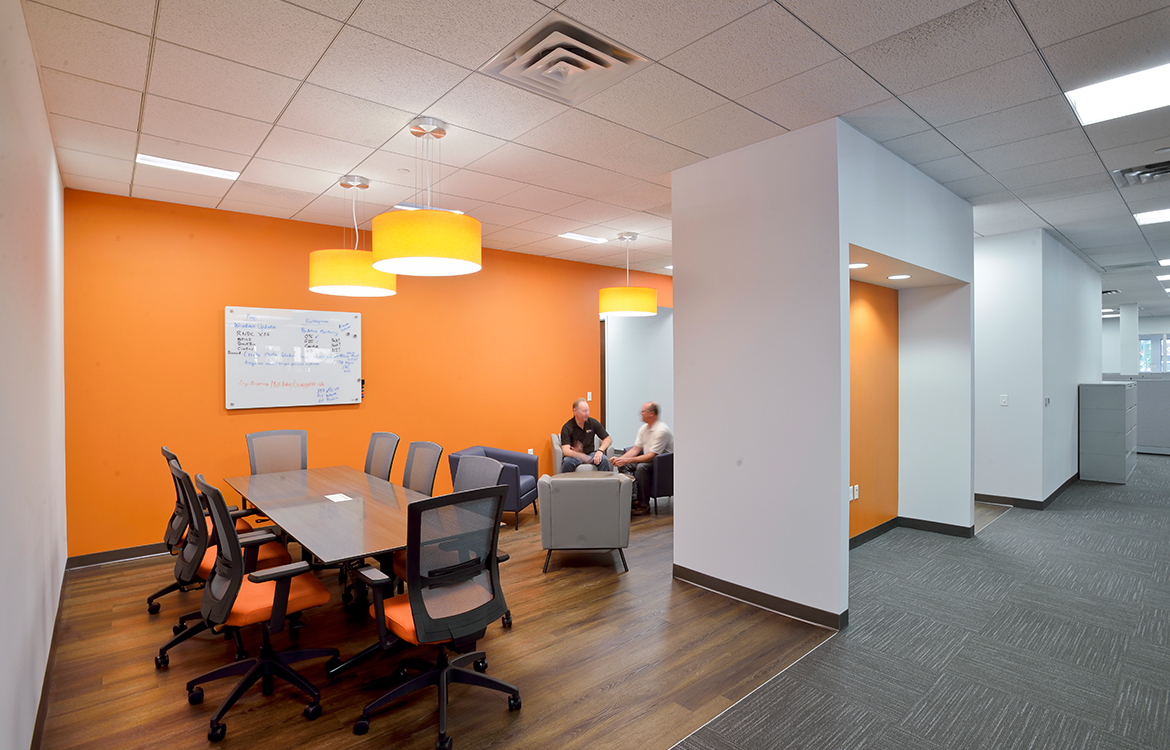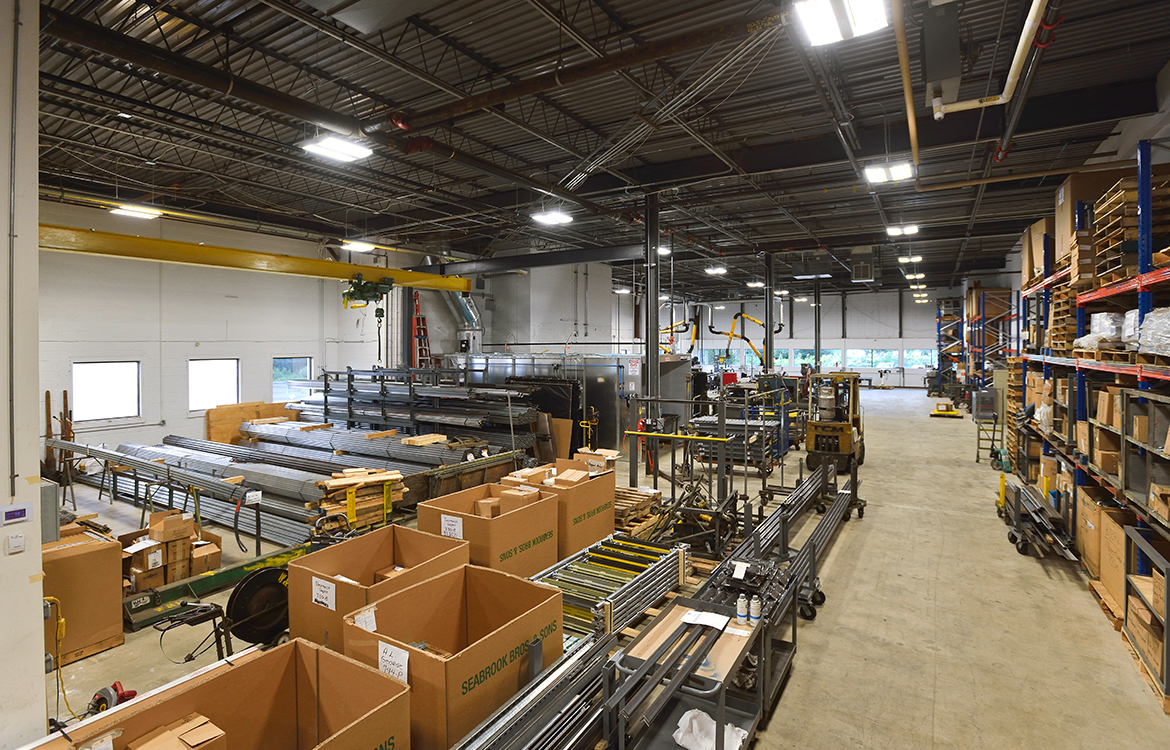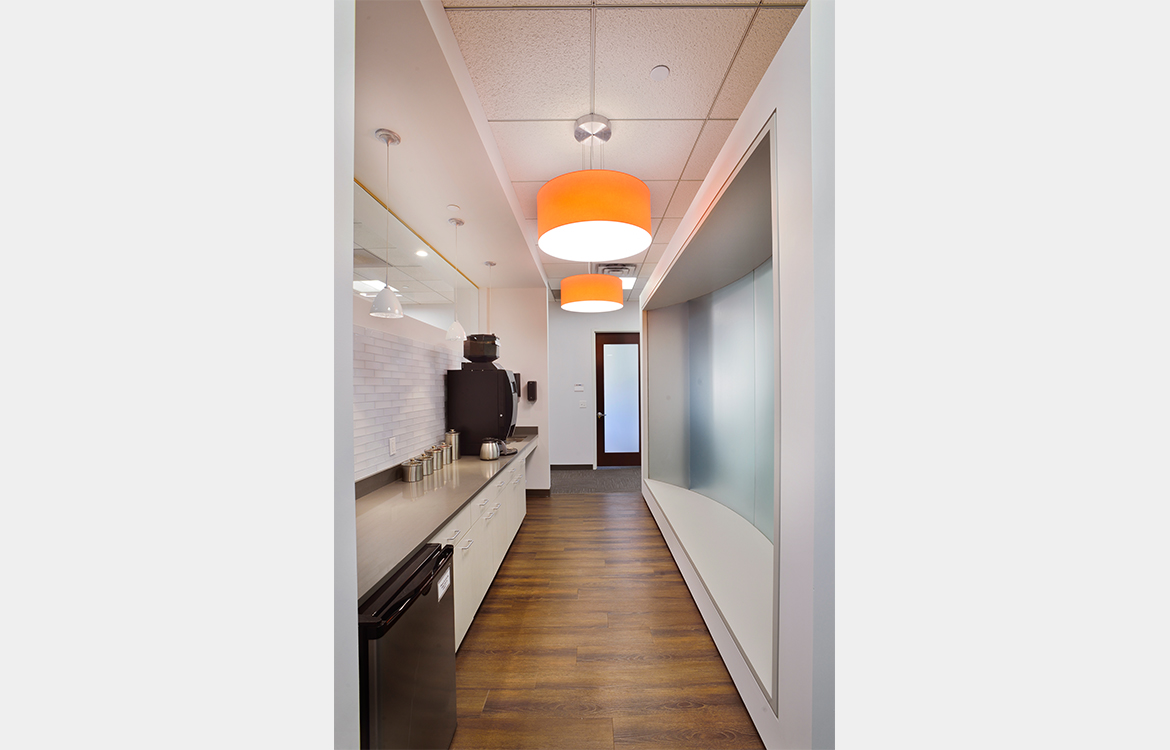 DMR was retained by DMW&H, a warehouse material handling systems integrator, to relocate their office to Fairfield, NJ.
DMW&H designs and installs complex material handling systems for numerous industries. DMR's relationship with DMW&H began with site selection and test-fitting three potential buildings, before DMW&H settled on the space in Fairfield. The project consisted of 26,800 square feet of office space and 9,200 square feet of light production and storage space.
The 36,000 square foot space not only provides a larger space with room to expand as the company grows, but also embraces the desire for a modern work space that more properly reflected their culture and is more attractive to current and prospective employees. This was achieved through an open workspace design, with 70 workstations with low partitions, informal meeting spots, a full-sized kitchen area, an outdoor patio and walking areas, and an employee game room. The building also features some of the latest technology including SMART Boards, 75" TV's, and upgraded electrical and technical components.