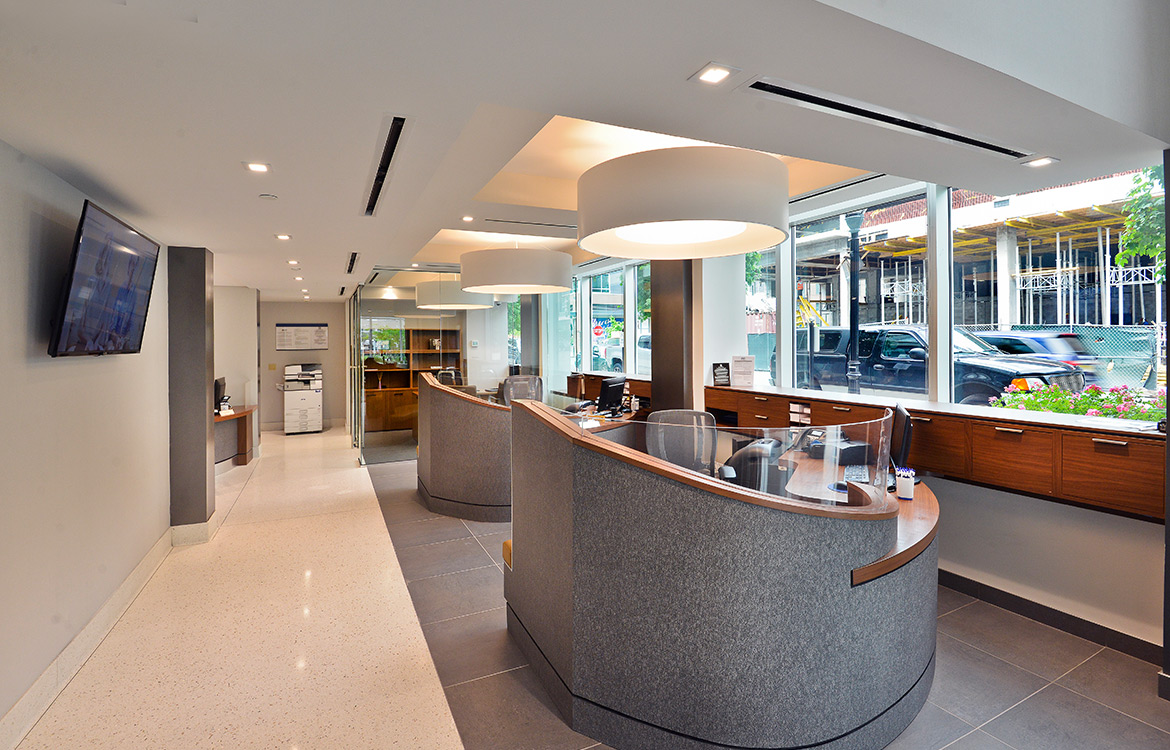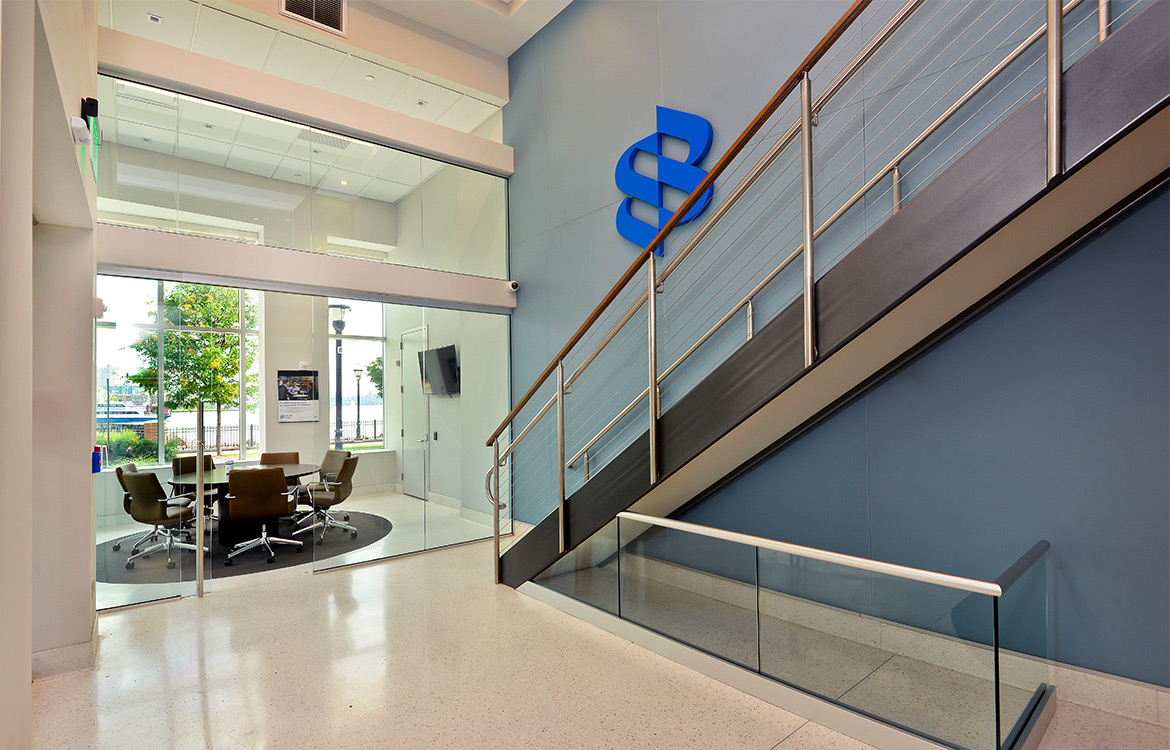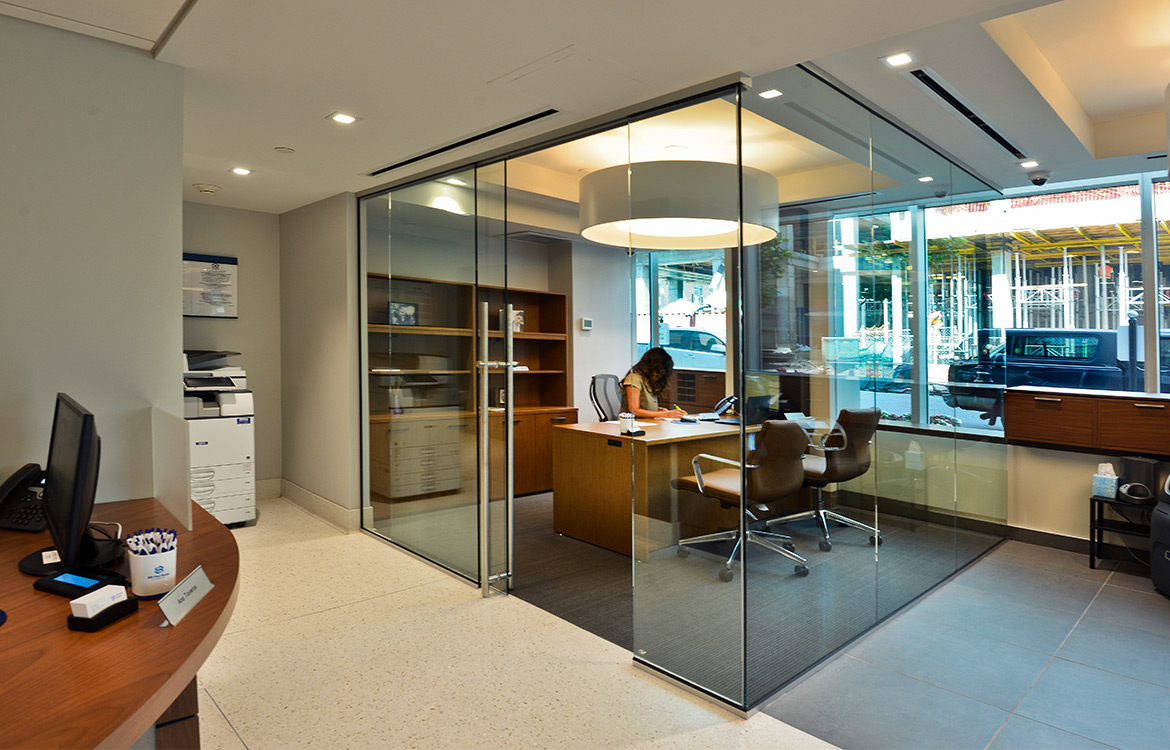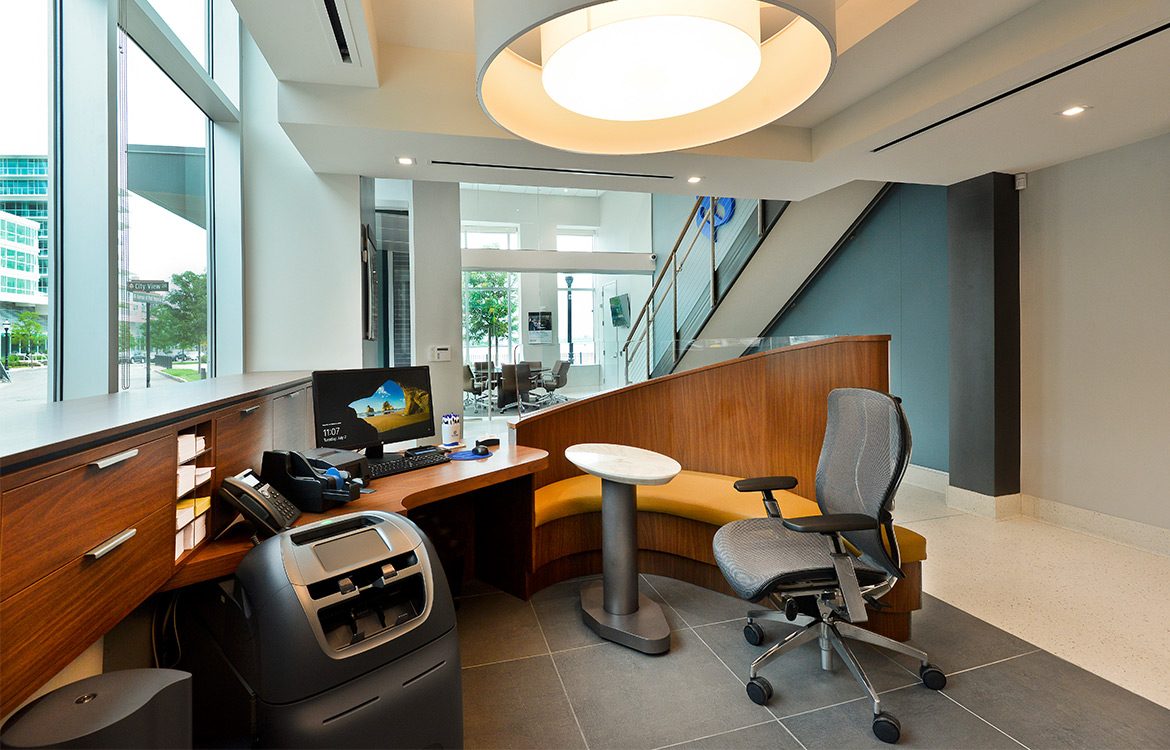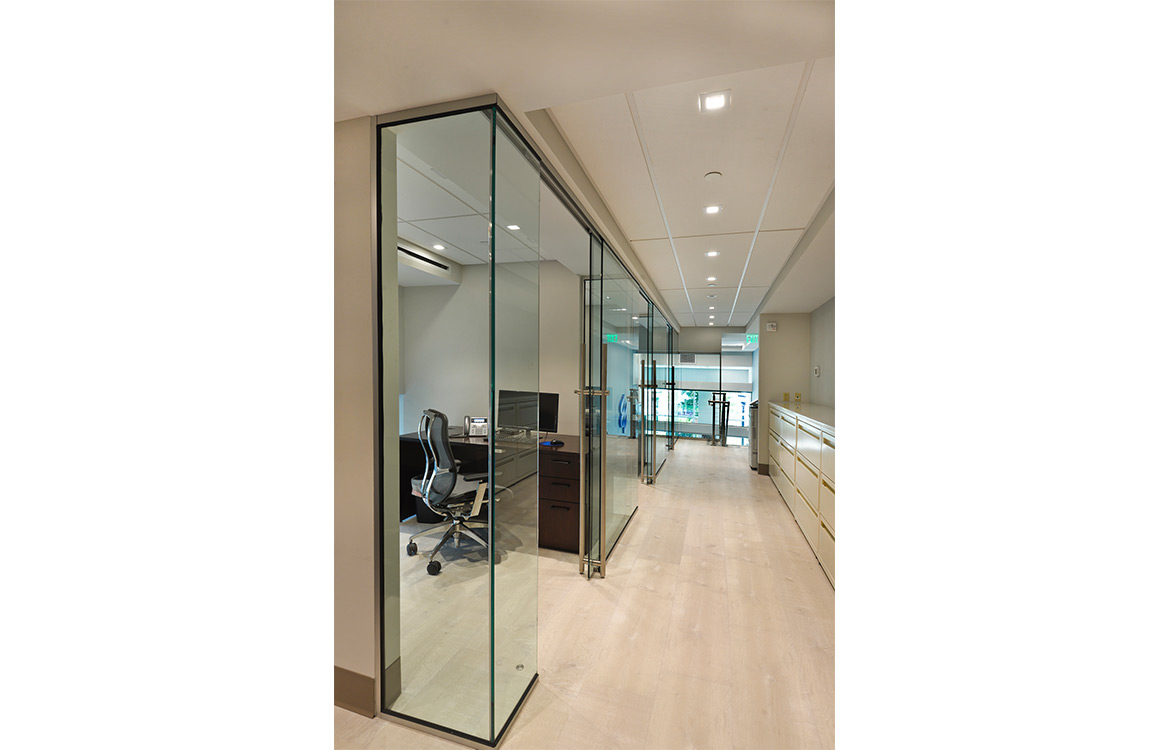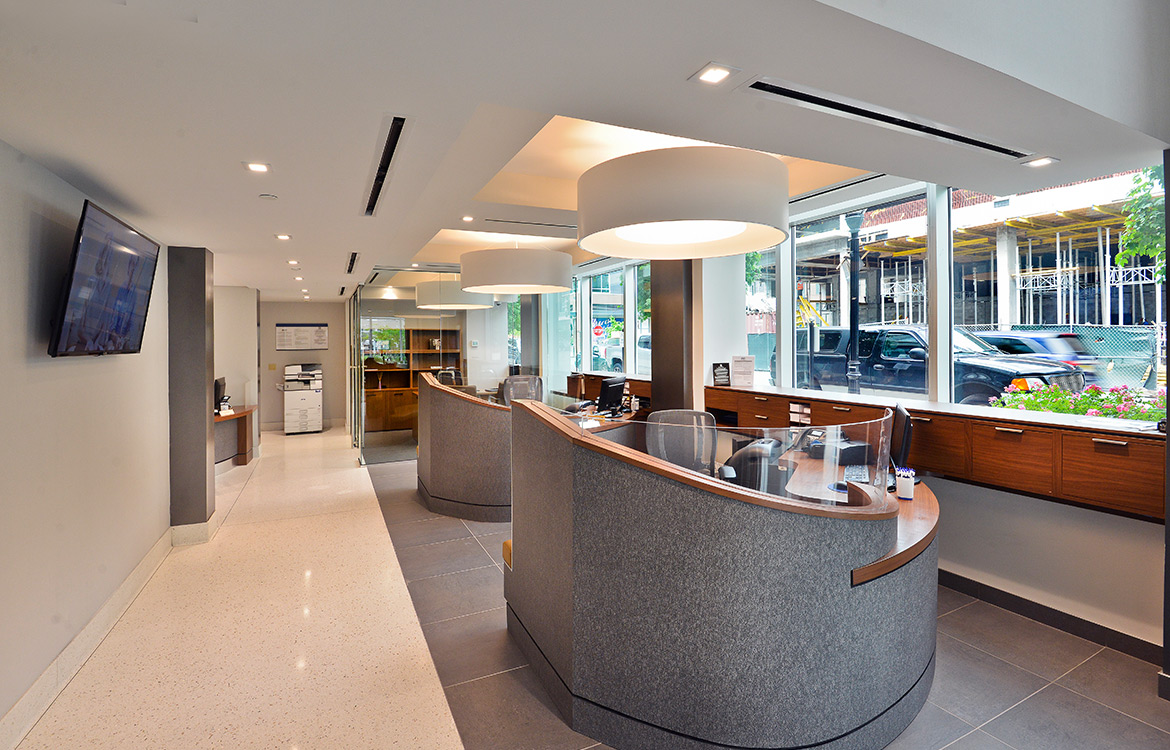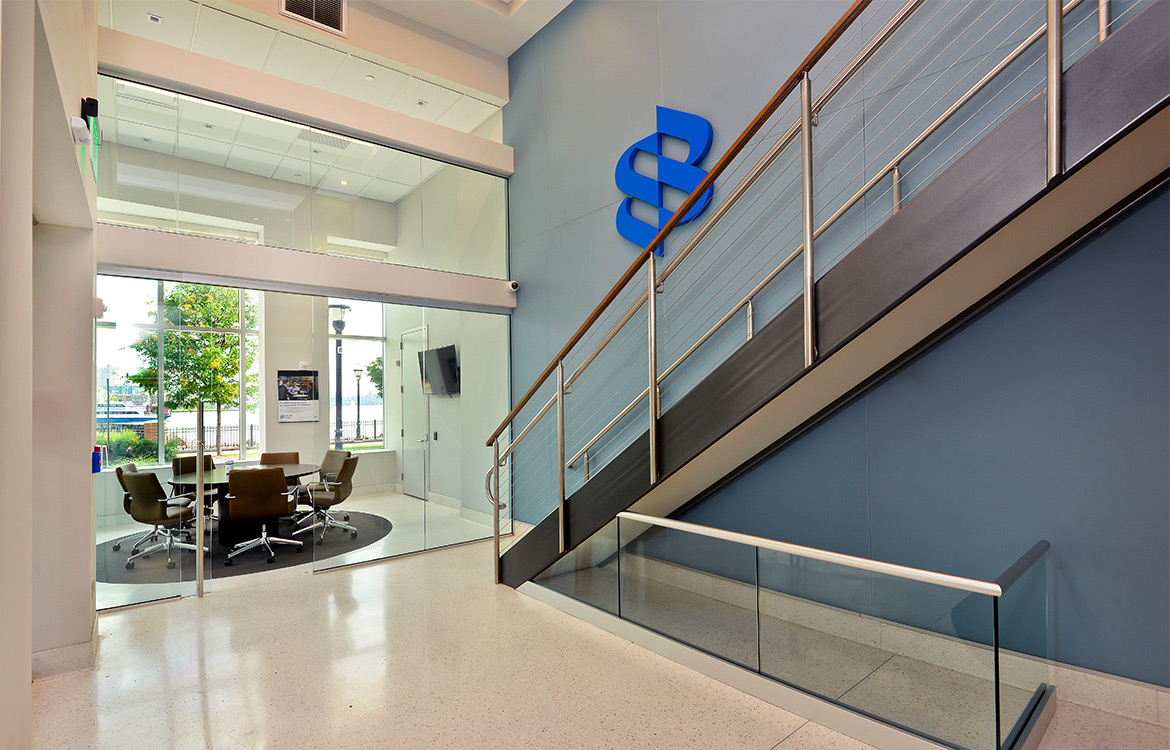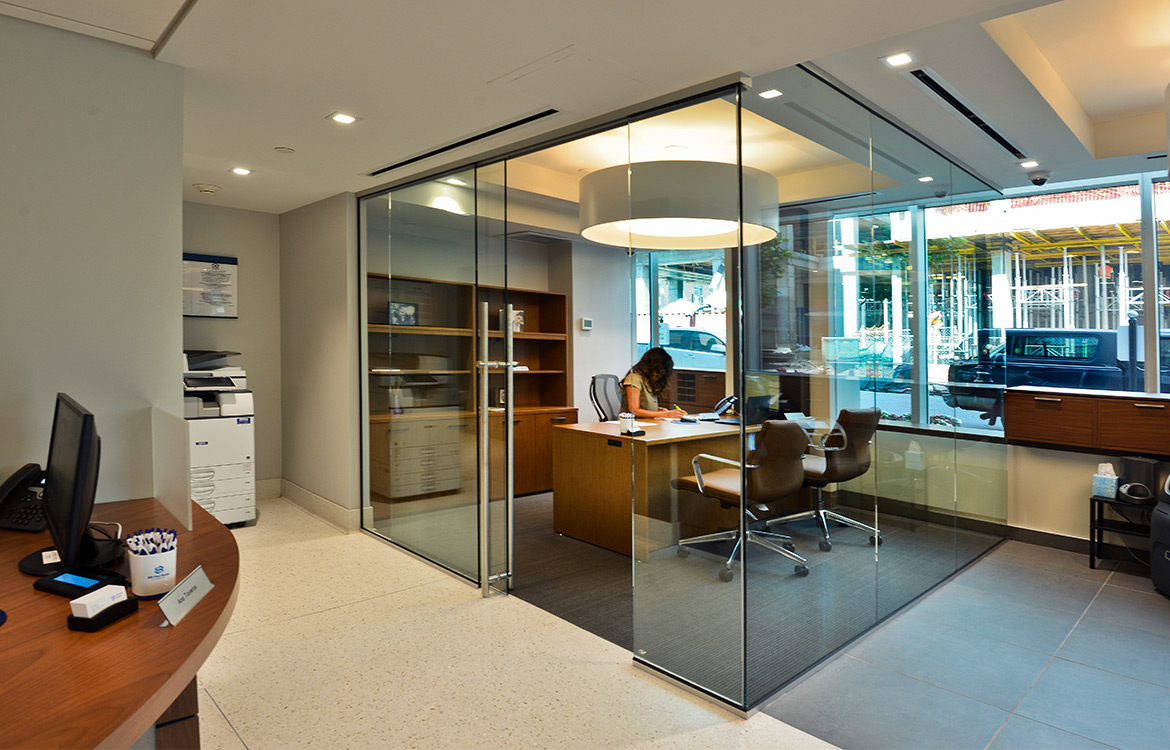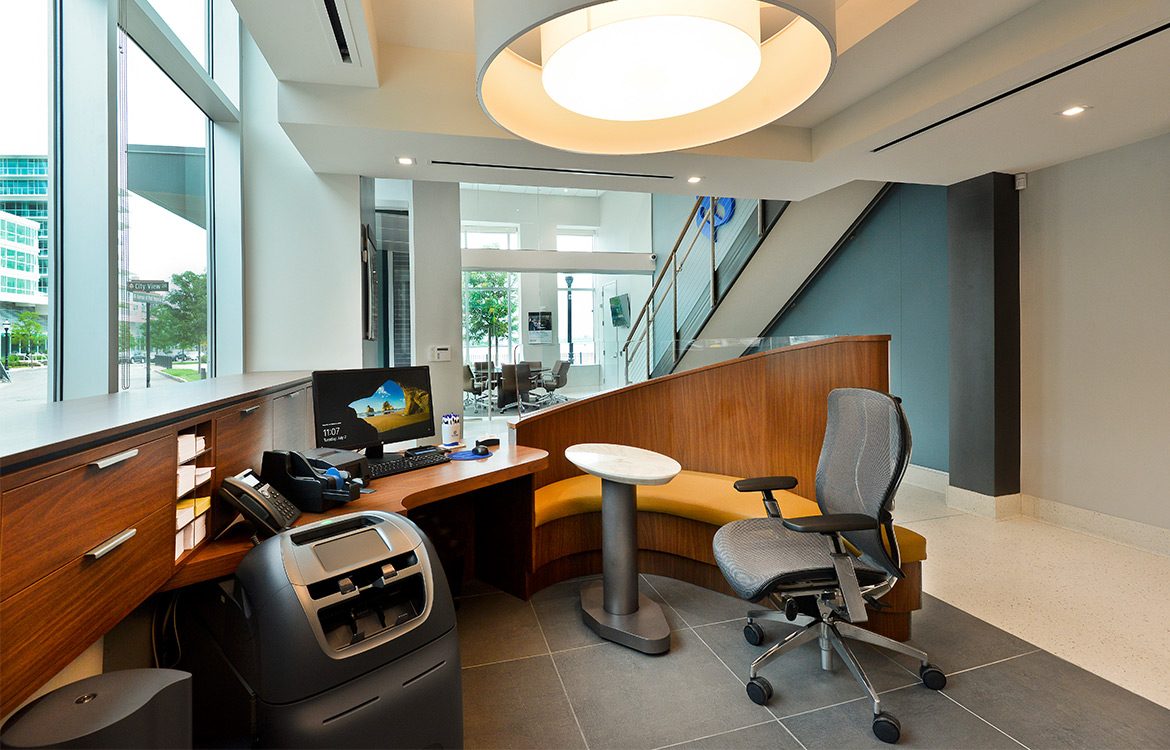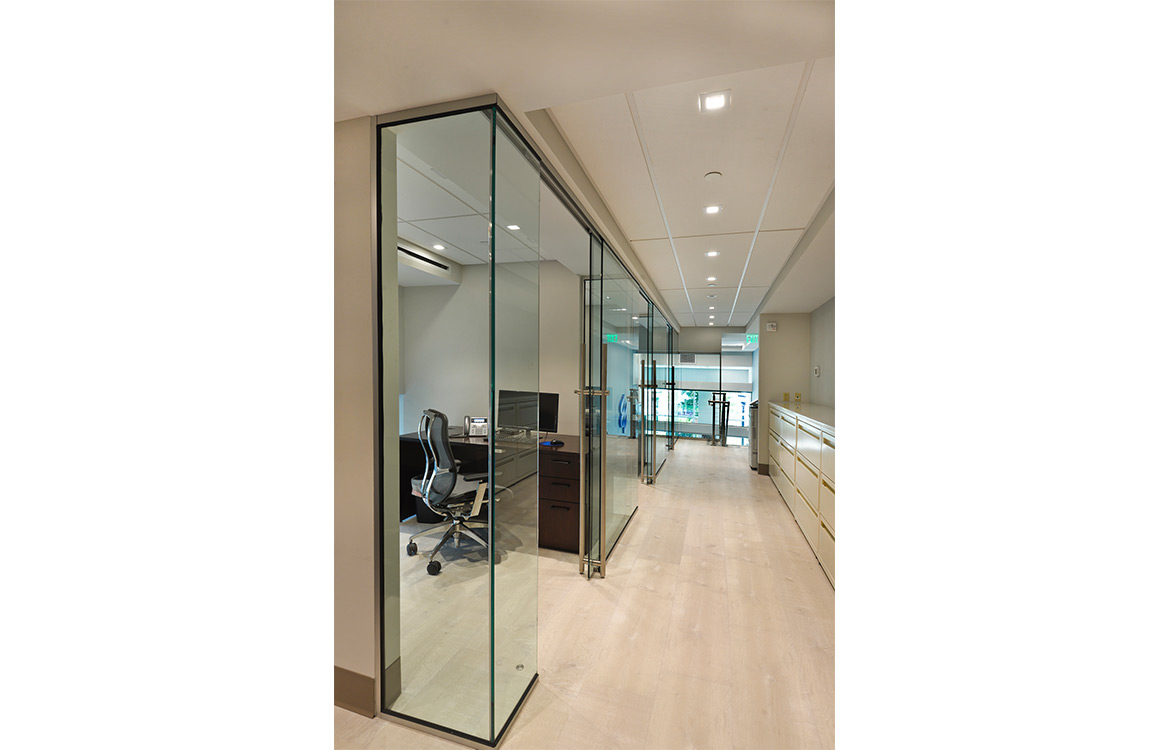 Following the bank's rebranding in 2018, SB One Bank (formerly Sussex Bank) hired DMR to design their new banking center at The Avenue Collection luxury condominium complex at Port Imperial in Weehawken, NJ.
DMR's design created the physical manifestation of SB One's mission to provide a more personal banking experience with private, intimate space that inspire collaboration between employees and customers without separation by counters, desks and glass windows that are seen in more traditional banking layouts.
The new concept starts with an airy palette and includes half-moon booths in high end finishes to provide a luxury retail experience in a private and comfortable environment for the customers providing personal information. DMR's layout located the conference room at the corner of The Avenue at Port Imperial and City View Drive for meeting participants to enjoy SB One Bank's view of the waterfront and New York City skyline.
The banking center is the 14th location in New Jersey and the first in Hudson County.