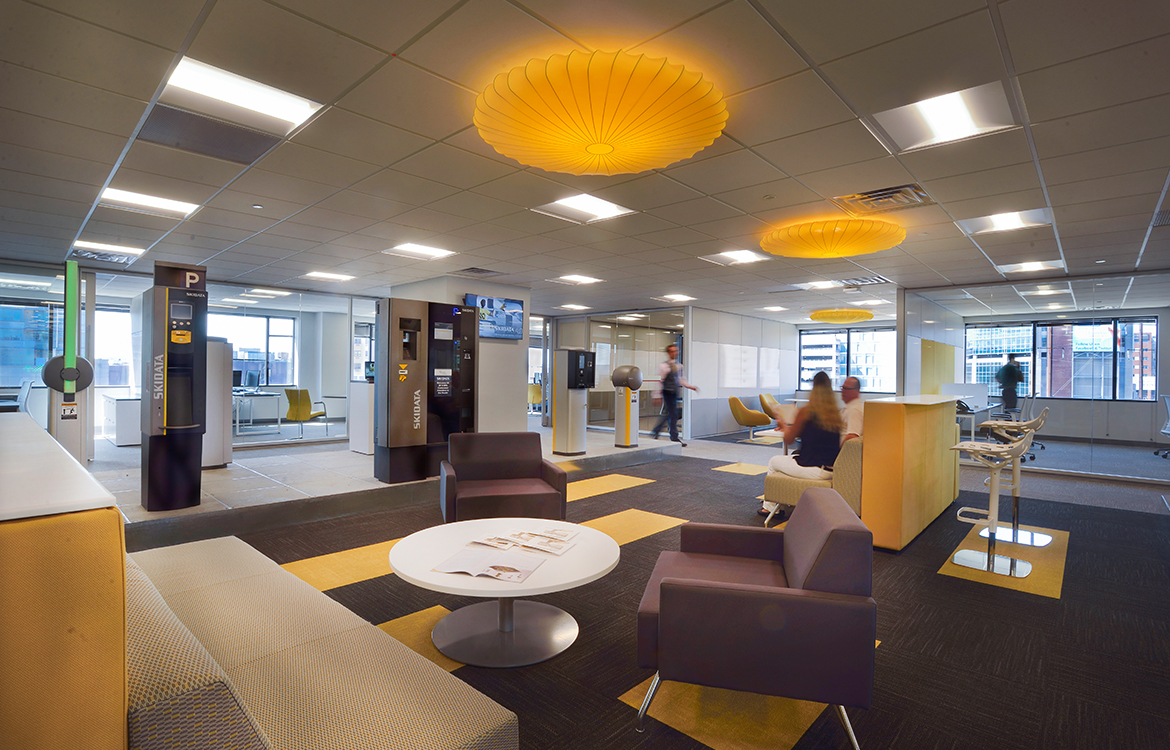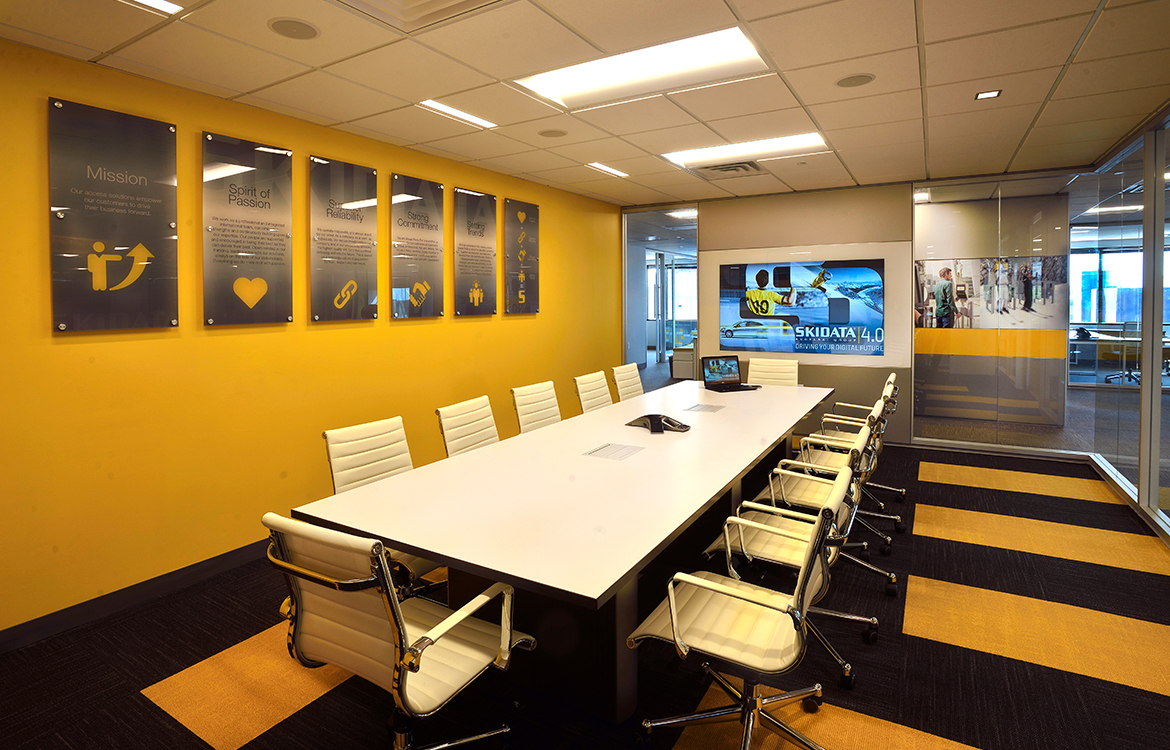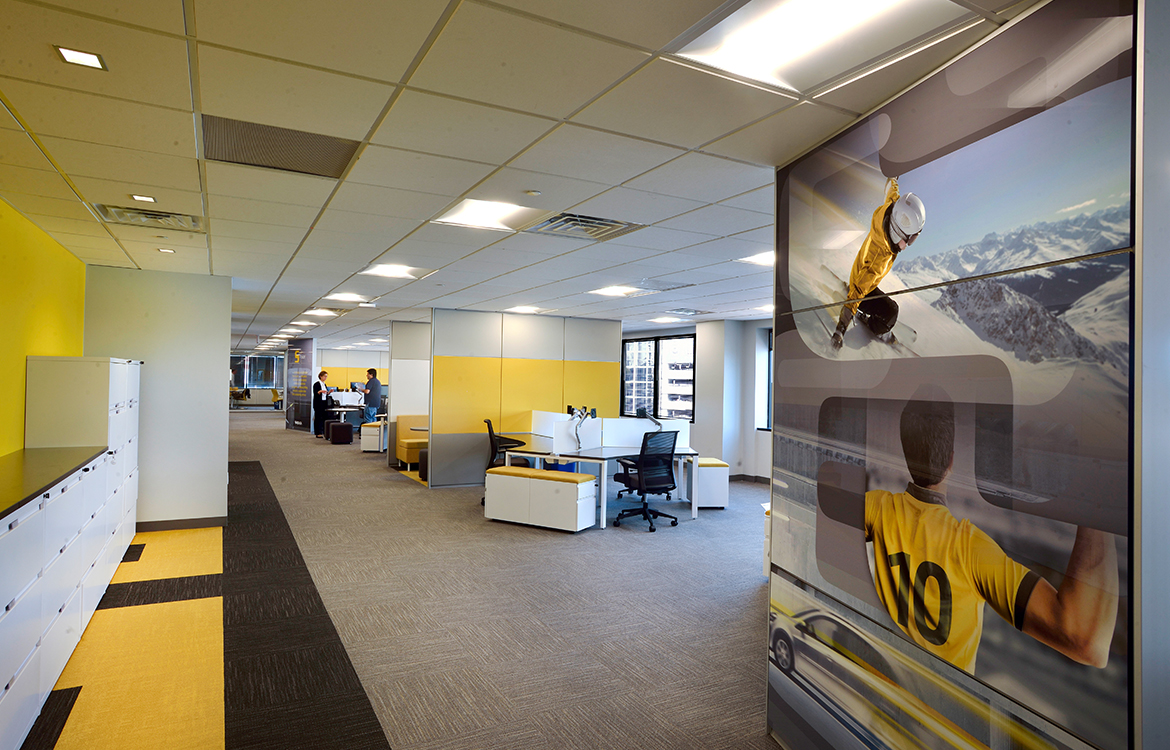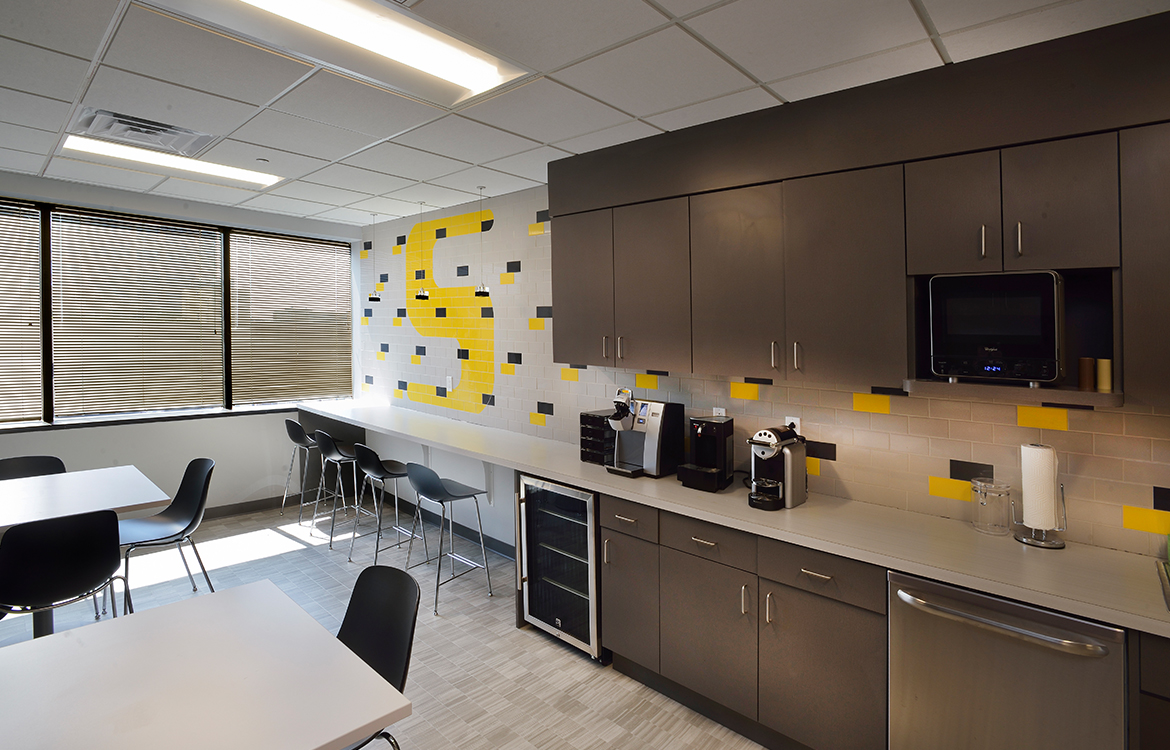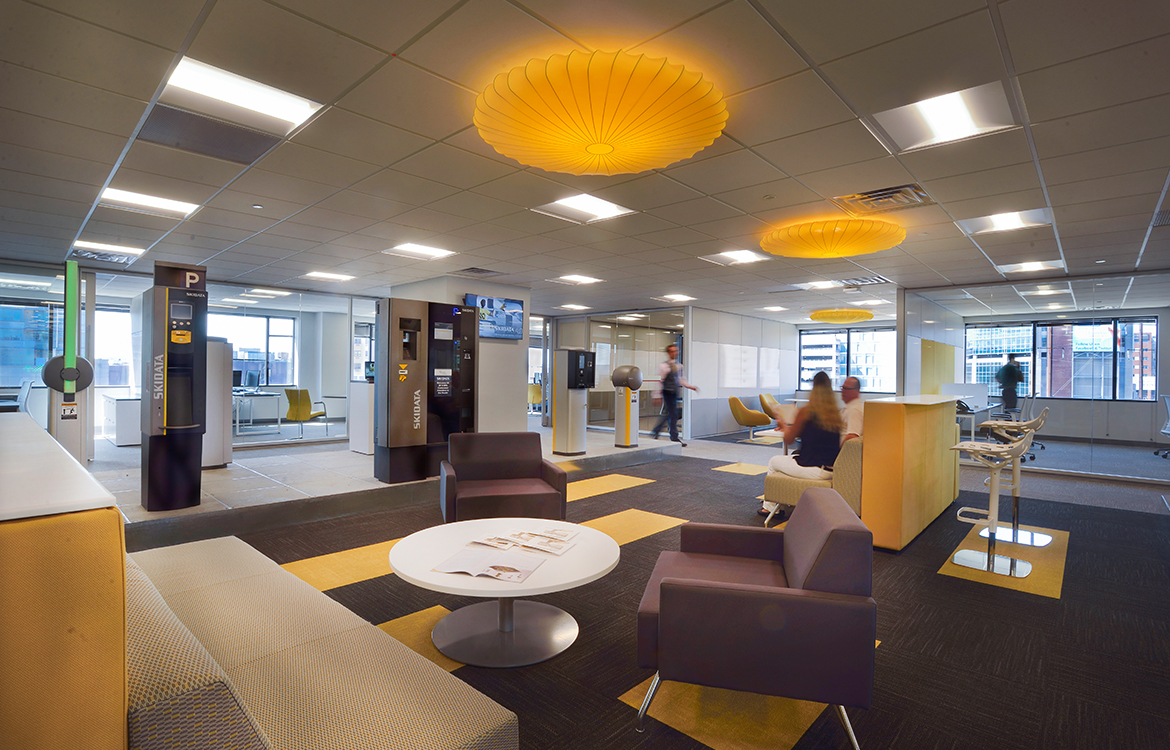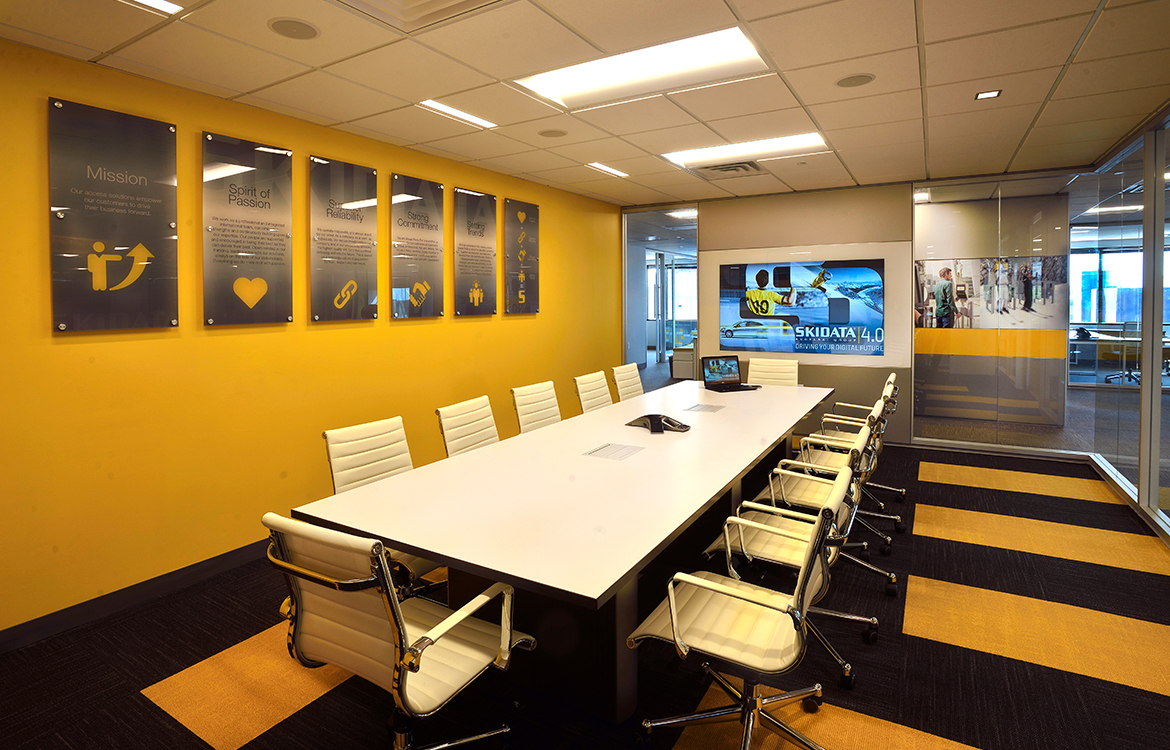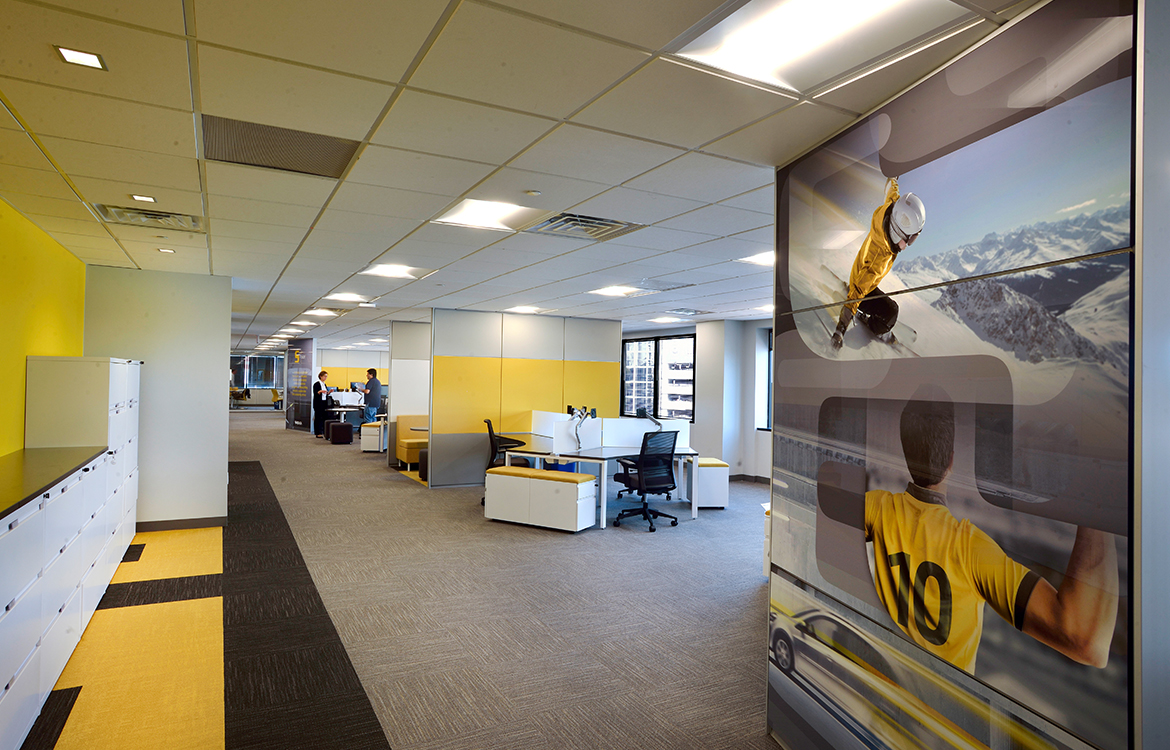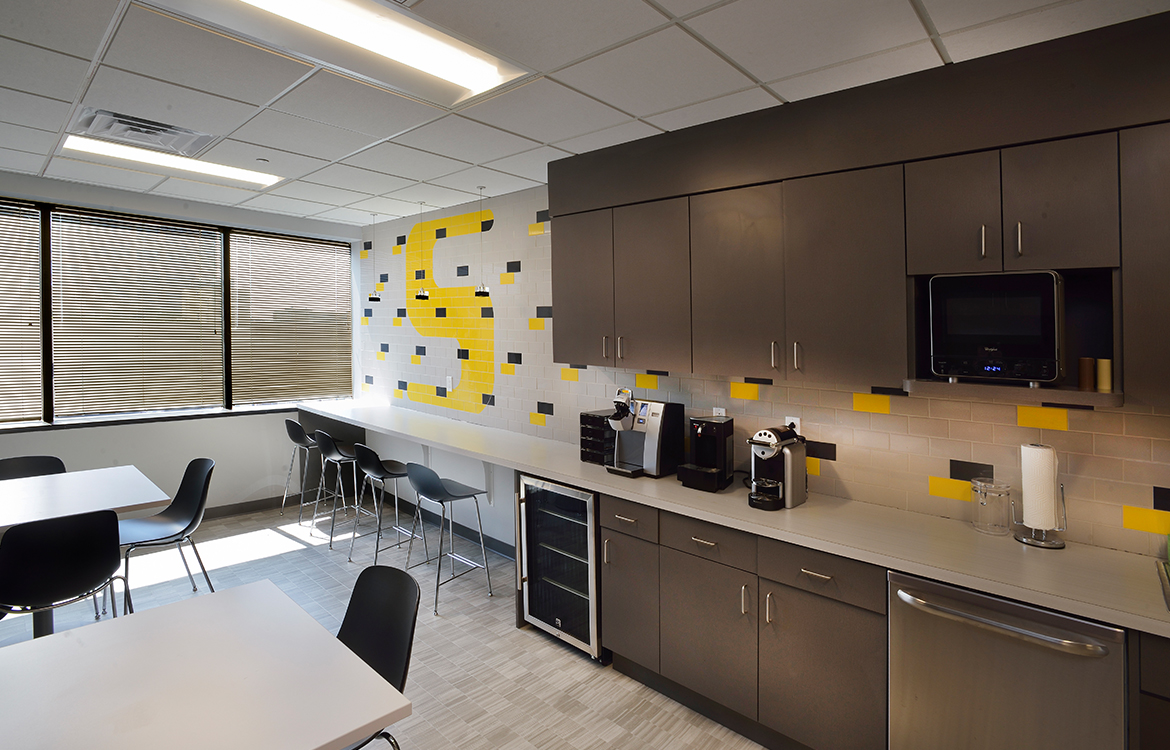 Boraie Development, the landlord at 120 Albany Street, Tower II, retained DMR to design the relocation of Skidata to their building in the heart of New Brunswick, a thriving transportation center in central New Jersey.
Skidata, originally founded in New Jersey, has grown into a global firm that produces access and entry management systems to facilities such as ski resorts, stadiums, malls and amusement parks.
DMR worked with the project team to transform 10,000 square feet on the 7th floor of Albany Street Plaza into a modern office which expands and enhances the functions and capabilities of the firm's office. The space includes a 'full product line experience' which allows customers and users the opportunity to experience Skidata's equipment.
The new office maintains the company's branding and corporate standards, while embracing modern design needs that have come along with their growth and expansion. The office allows for collaboration and interaction, which was embraced through many design choices, including the use of custom interior partitions.