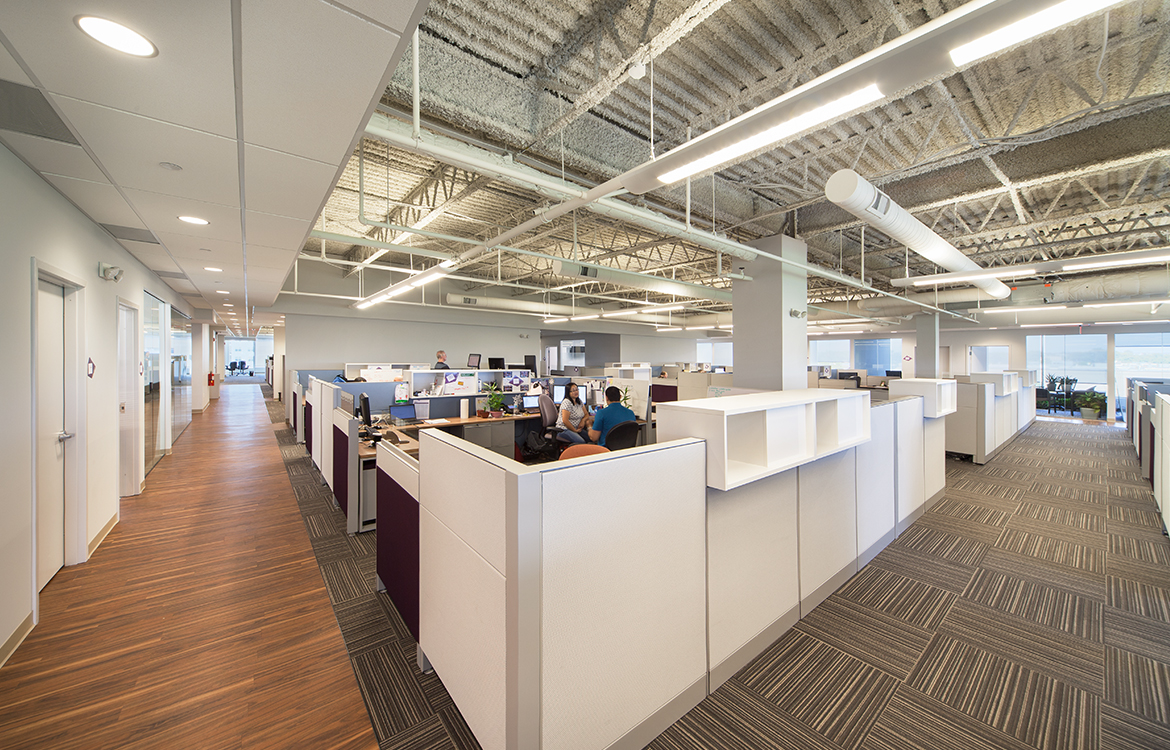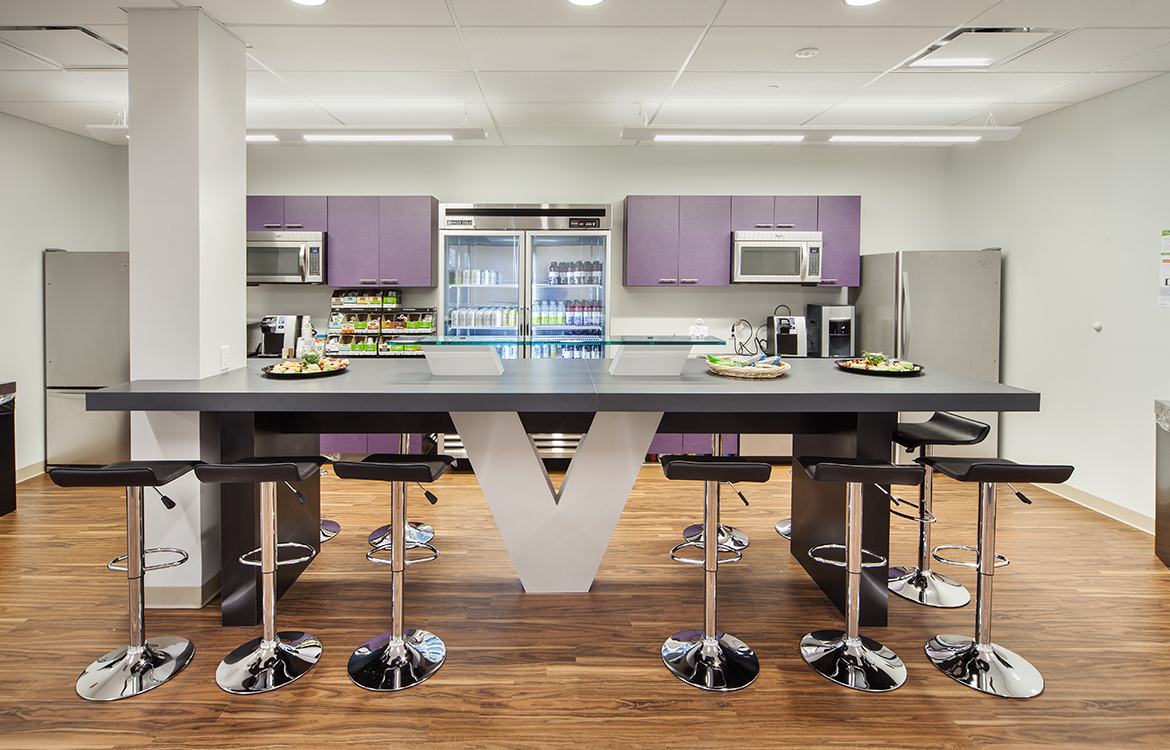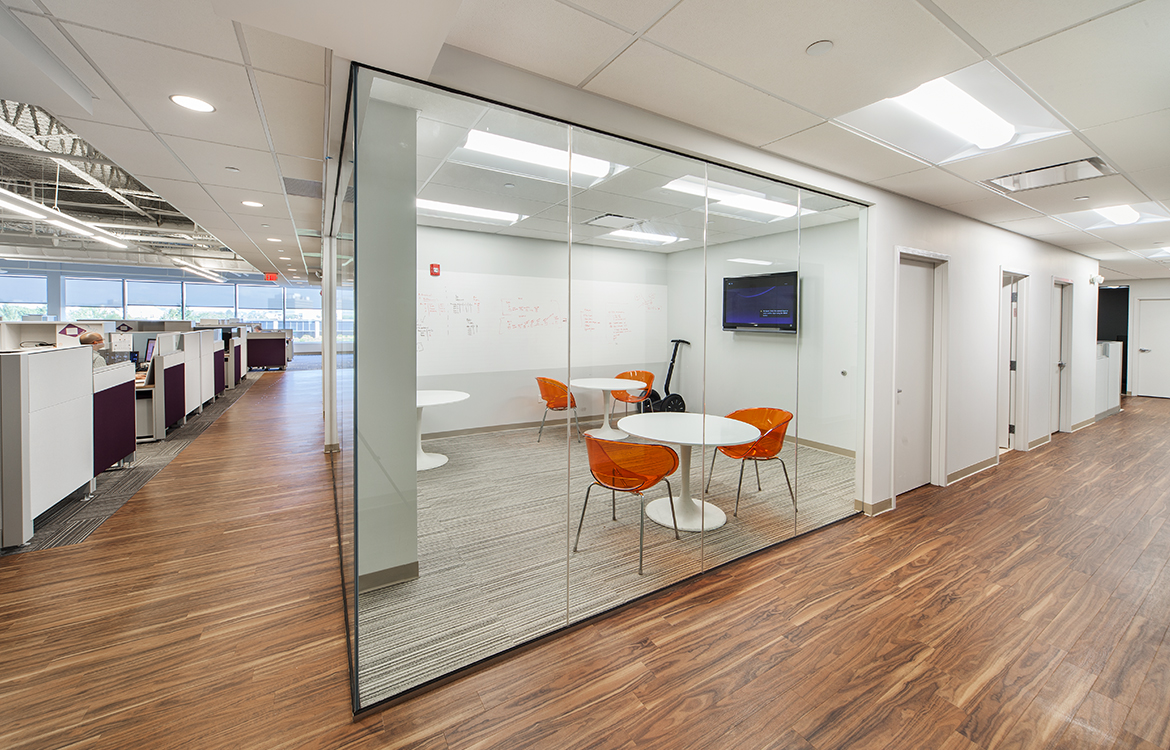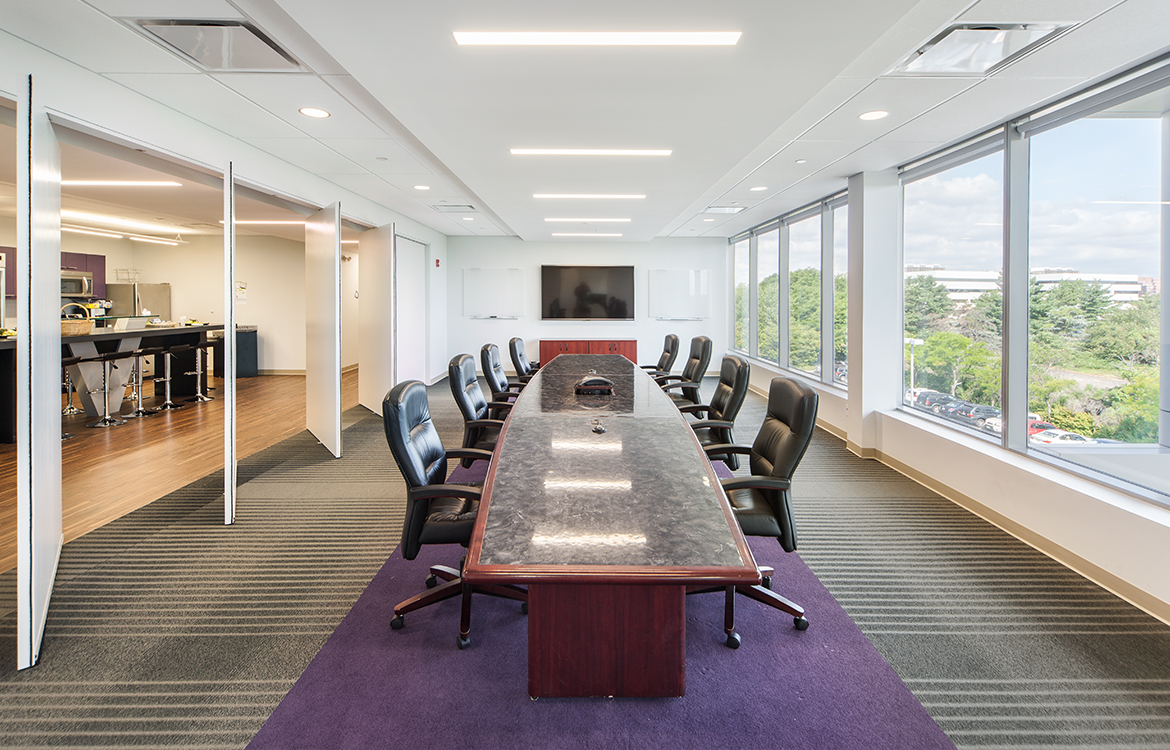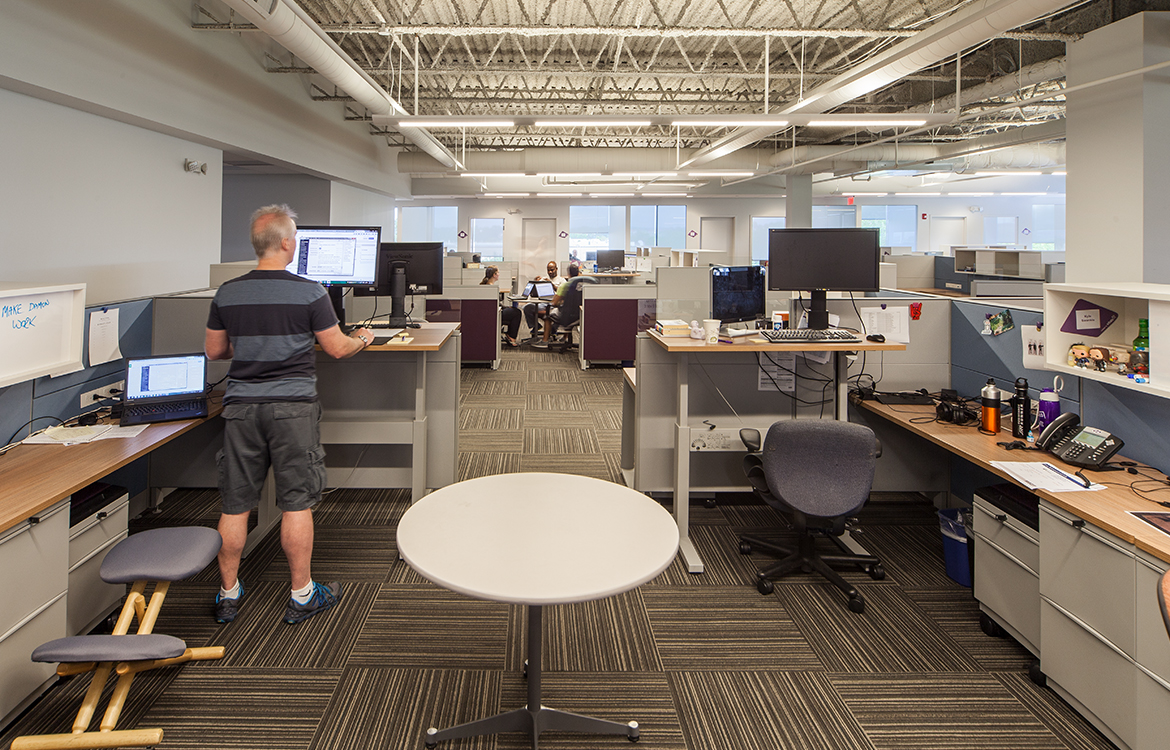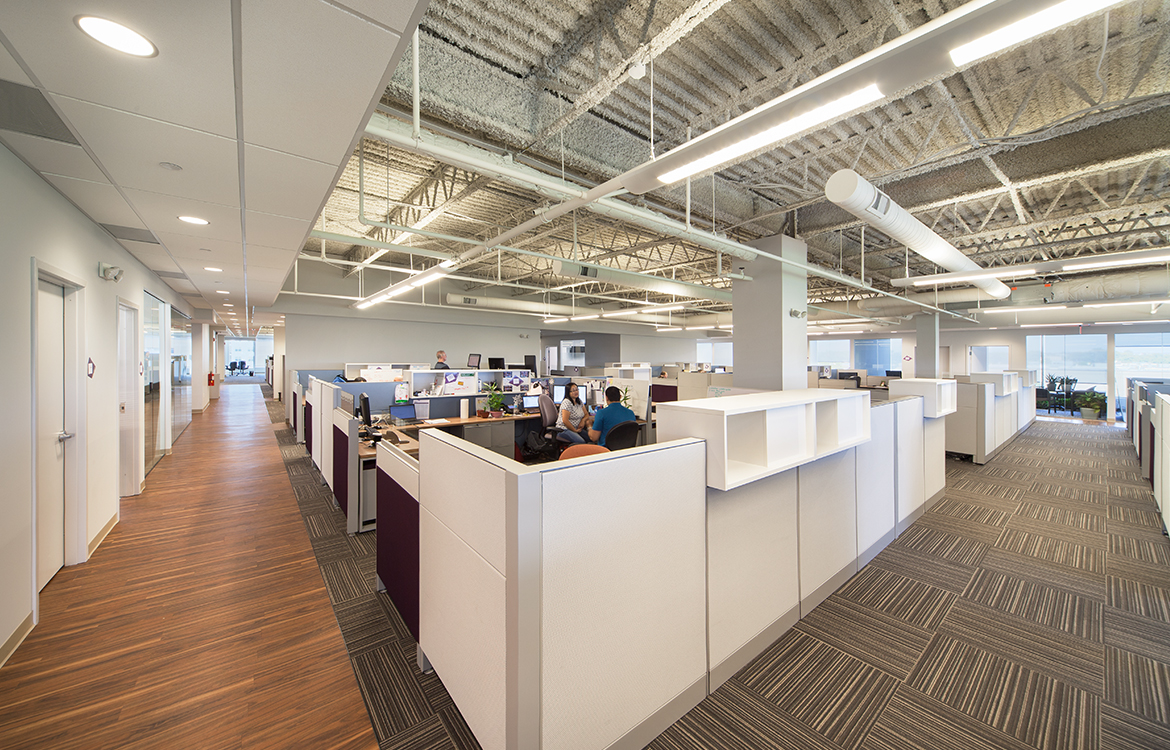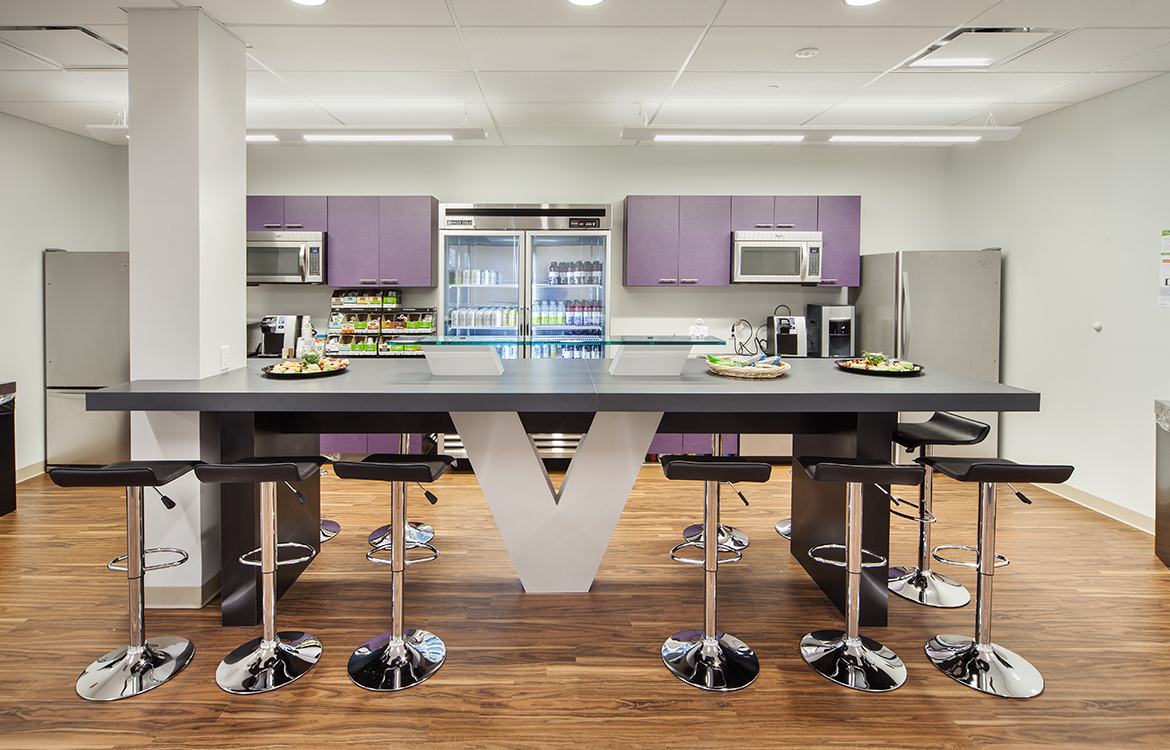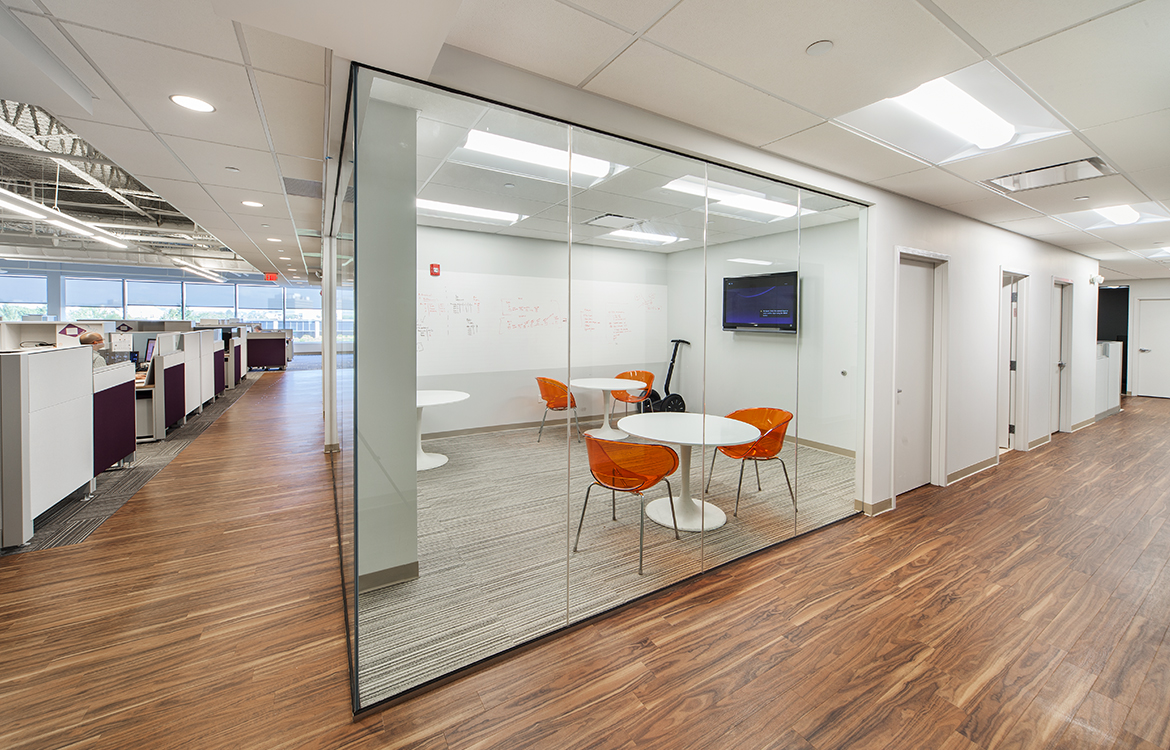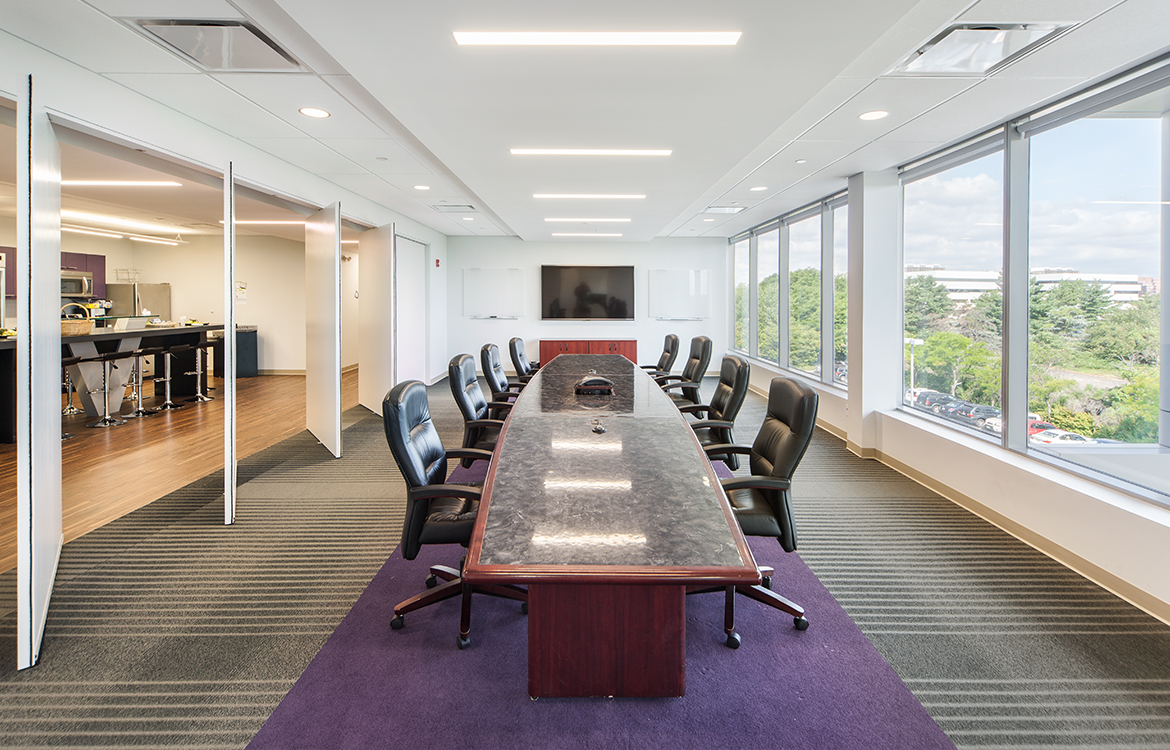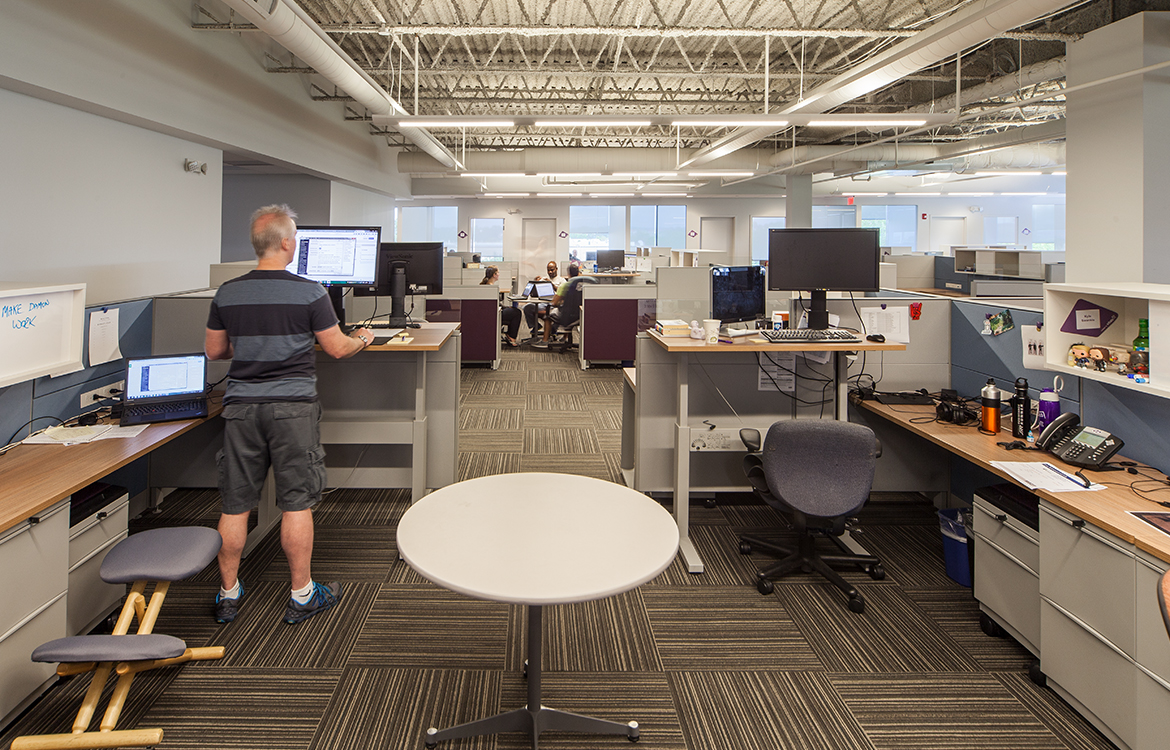 Vitals is a web-based healthcare technology company that allows users to comparison shop for healthcare. Following their founding in 2008, the company experienced rapid growth, and as they quickly outgrew their start-up office and reputation, DMR was contracted to complete a fit-out for their new, 21,000 square foot corporate headquarters.
DMR planned the modern workspace to embrace an environment which allows for flexibility and adaptation to different work styles including no walls or departments, strategically placed executive offices, and a layout that allows for movement through the office without cutting through departments.
The design includes 13 offices with eight foot glass windows that extend to the floor and shared work areas that extend to the exterior window line, allowing daylight to come in from all sides. More than 95 percent of the offices and meeting rooms have access to daylight. There is no ceiling in the shared work area, adding to the open space feeling. Workspace heights allow for privacy while sitting, but engagement while standing. In addition, loose furniture allows for the quick transformation of work environments for collaboration, and desks can be raised or lowered so employees have to option to transition to and from a standing desk.
The wall of the board room, which connects to the kitchen, consists of five foot wide solid wood doors that pivot 90 degrees to allow for a quick transformation into a large gathering area.