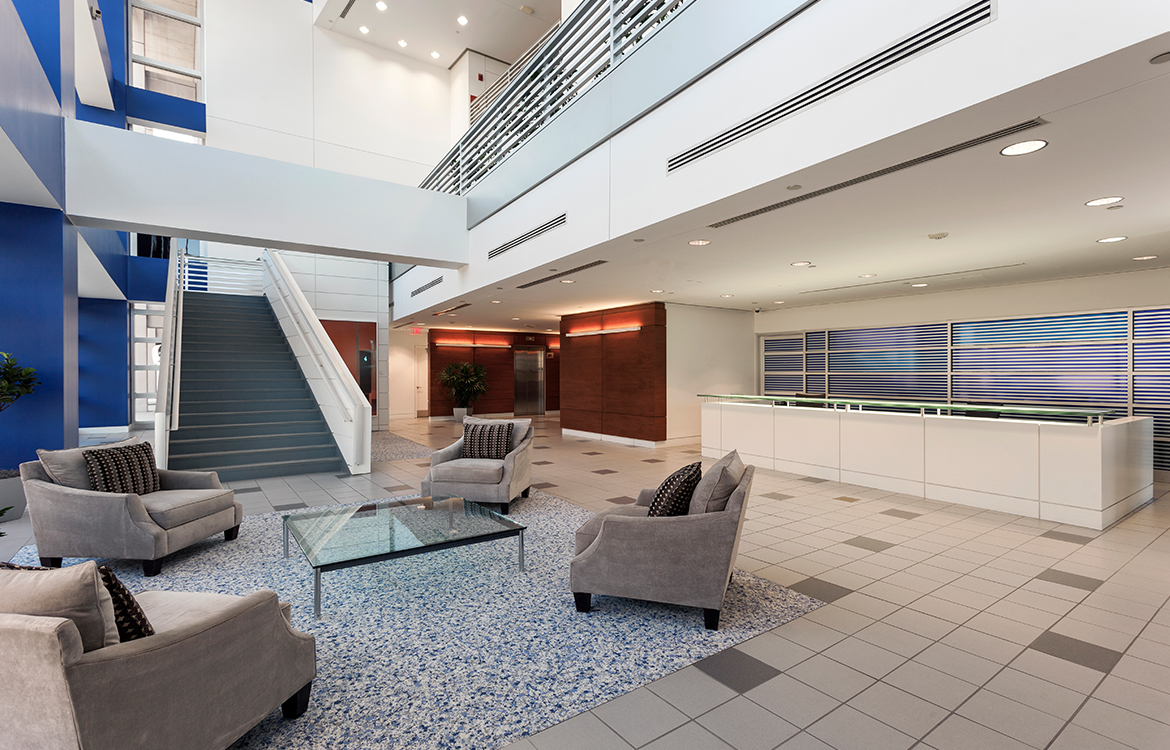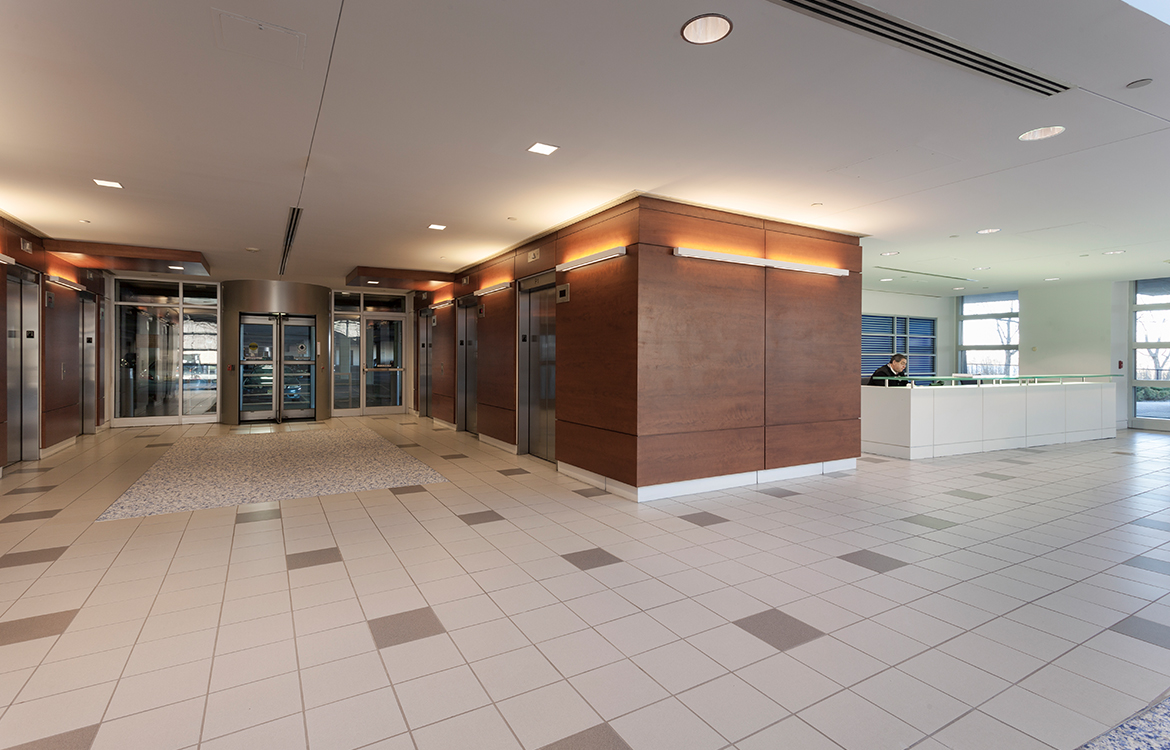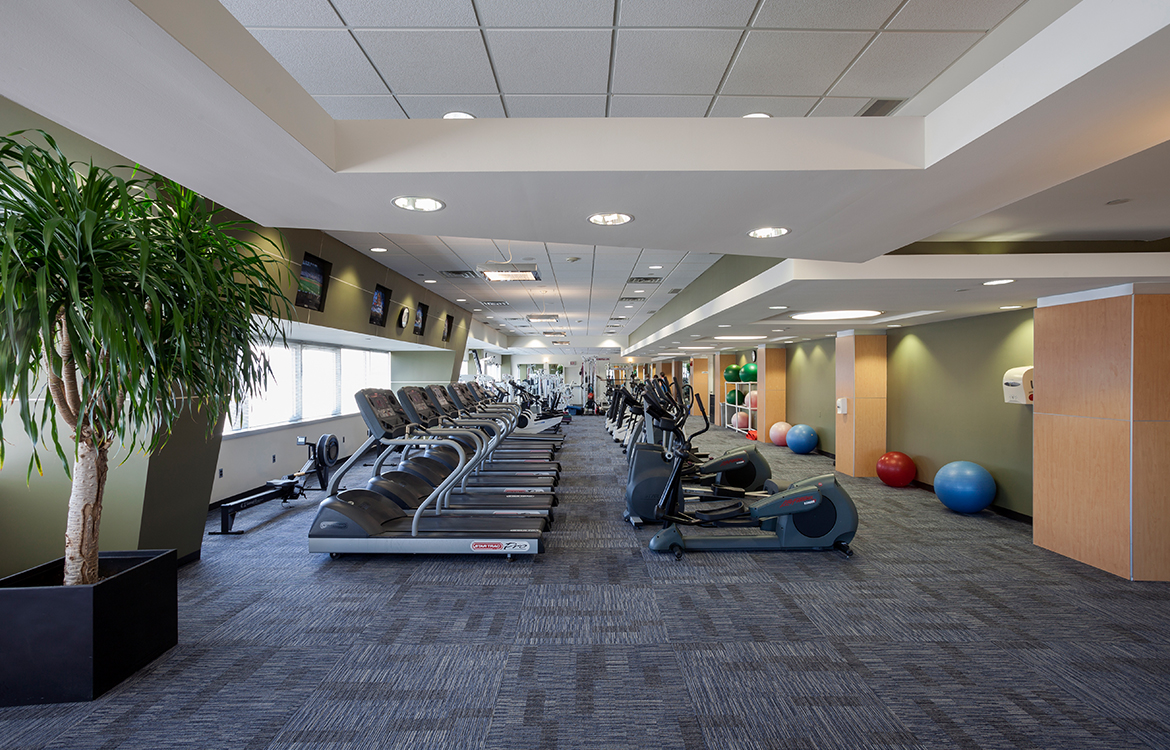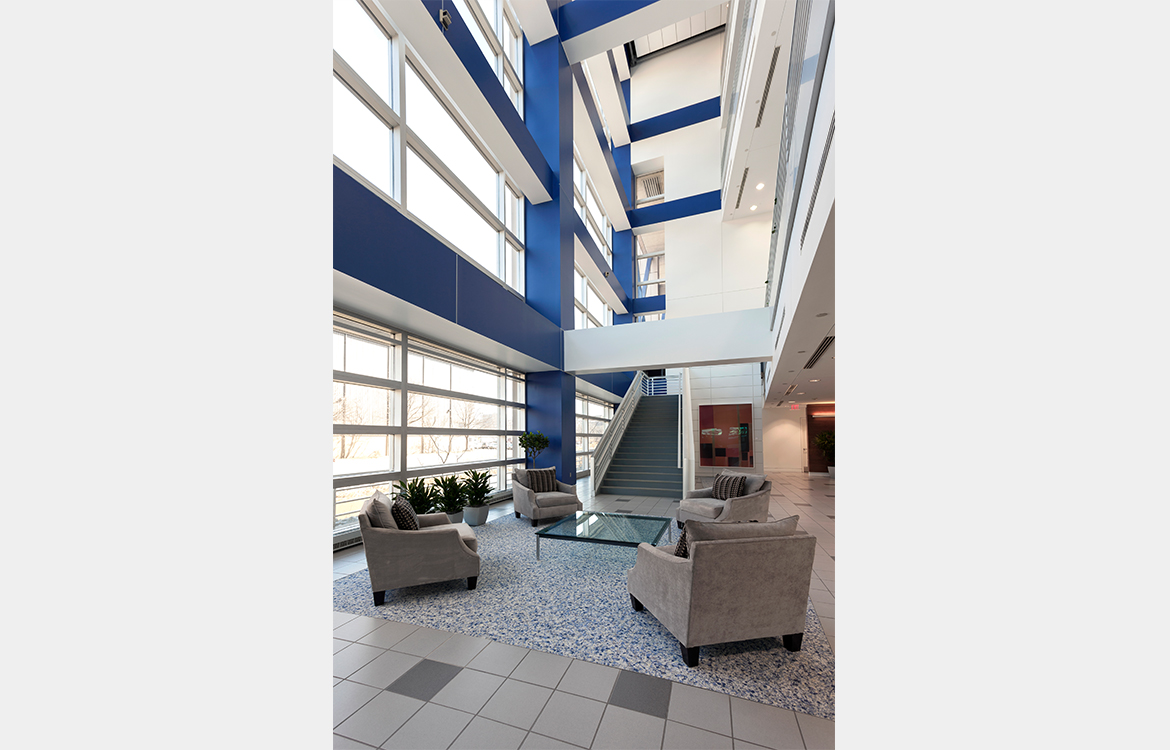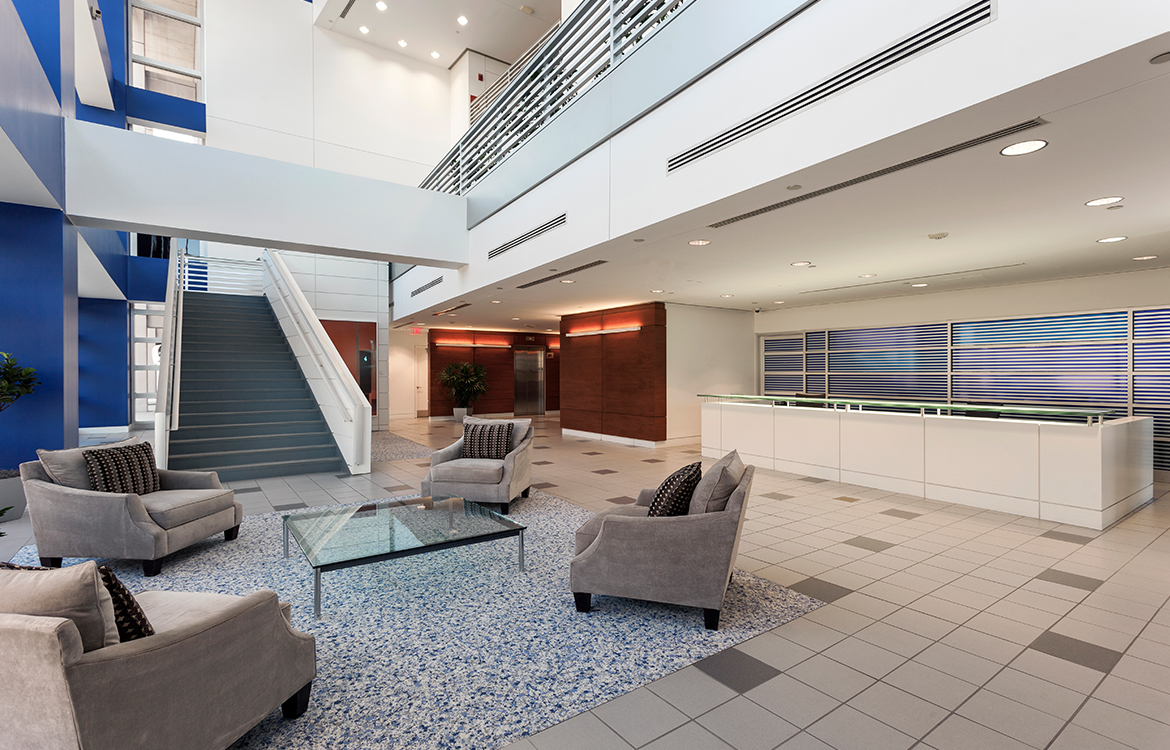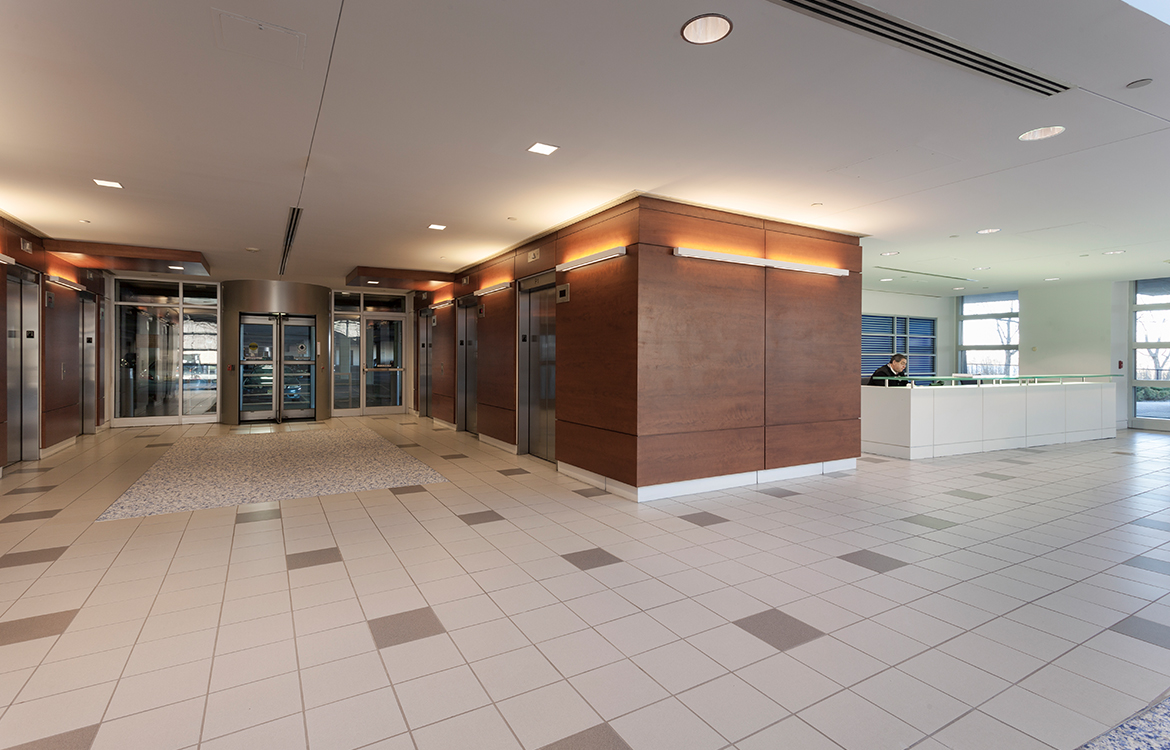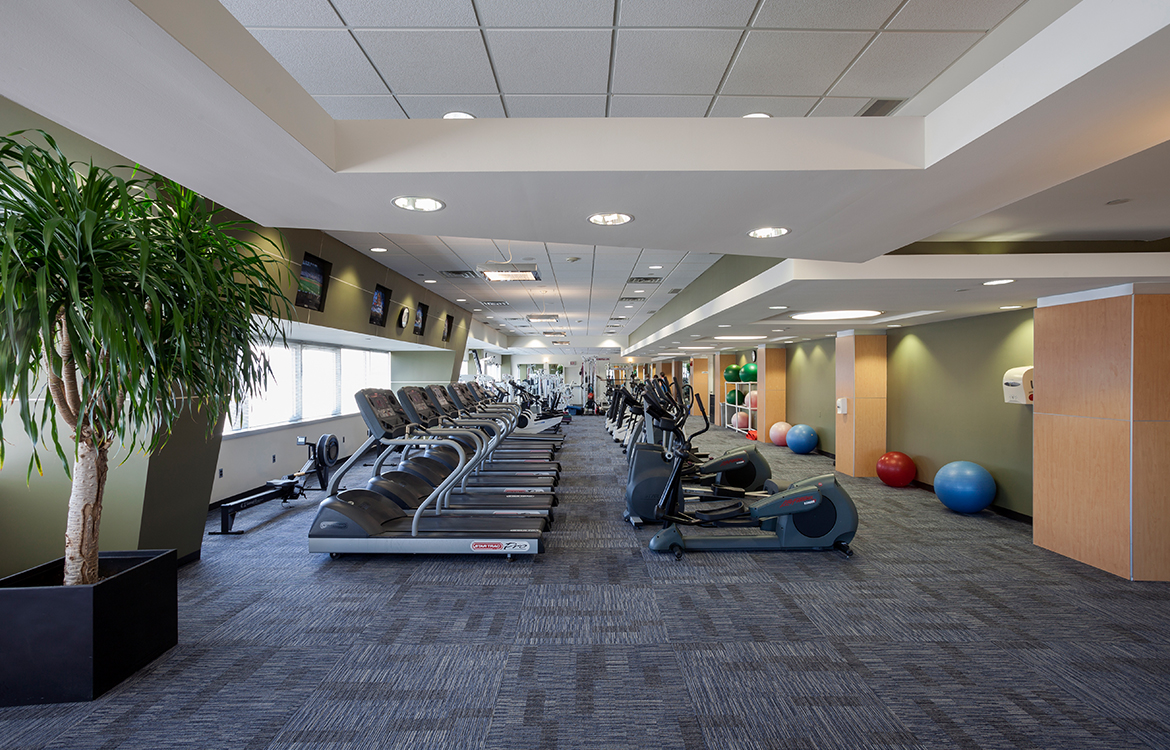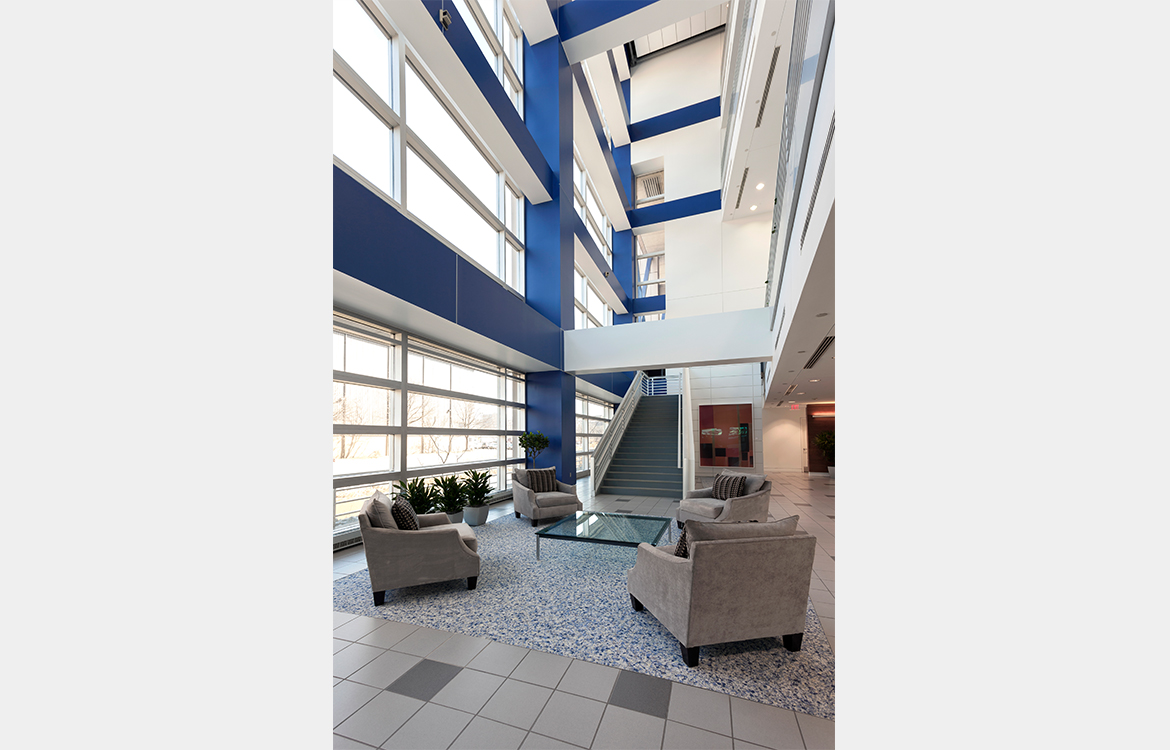 As building architect for West Side Center, a Class A office building in North Bergen, NJ, DMR provided professional services for improvements to the 300,000 square foot building to attract new tenants.
The building opened more than 20 years ago and was originally developed as headquarters for Liz Claiborne Inc., now known as Kate Spade & Company. As the company consolidated, much of the facility remained unused.
Following the project, West Side Center opened for multi-tenant use for the first time. Kate Spade & Company remains the anchor tenant, with more than 400 employees and 100,000 square feet of office space.
DMR's design updated the uninspiring space and gave it a more modern feel by redesigning all common areas and elevator lobbies. The eight-story building features a five-story atrium lobby, 14-foot ceilings and numerous on-site amenities.