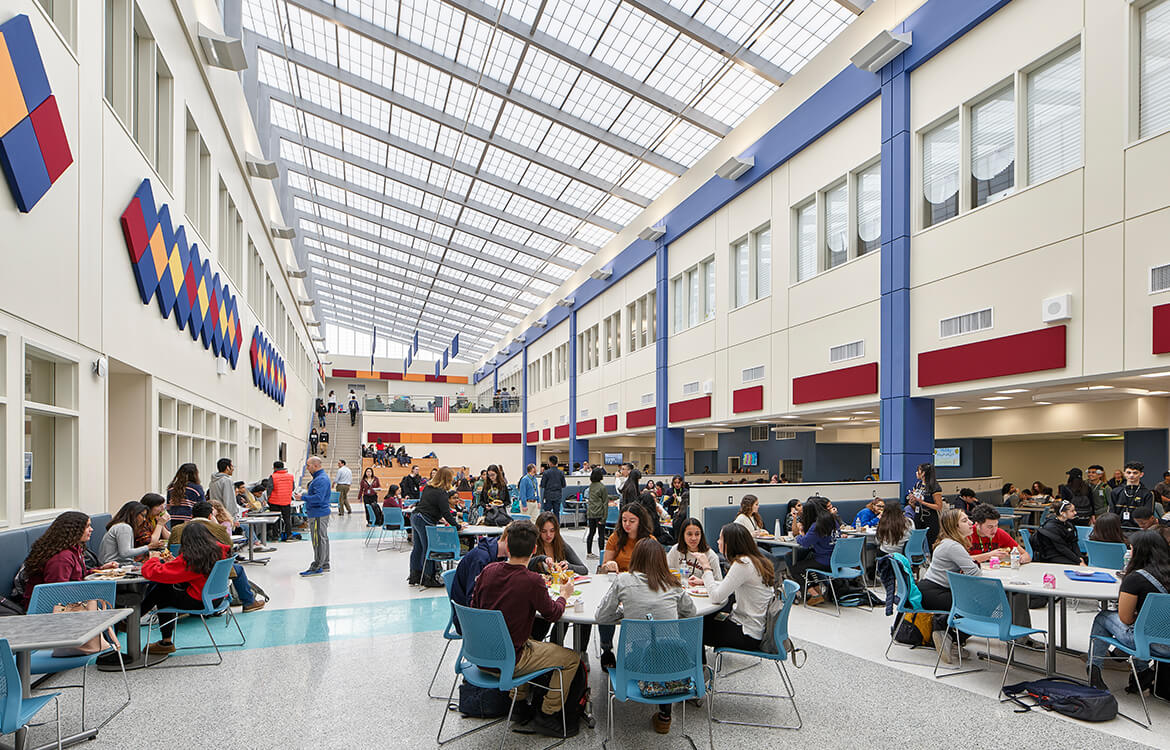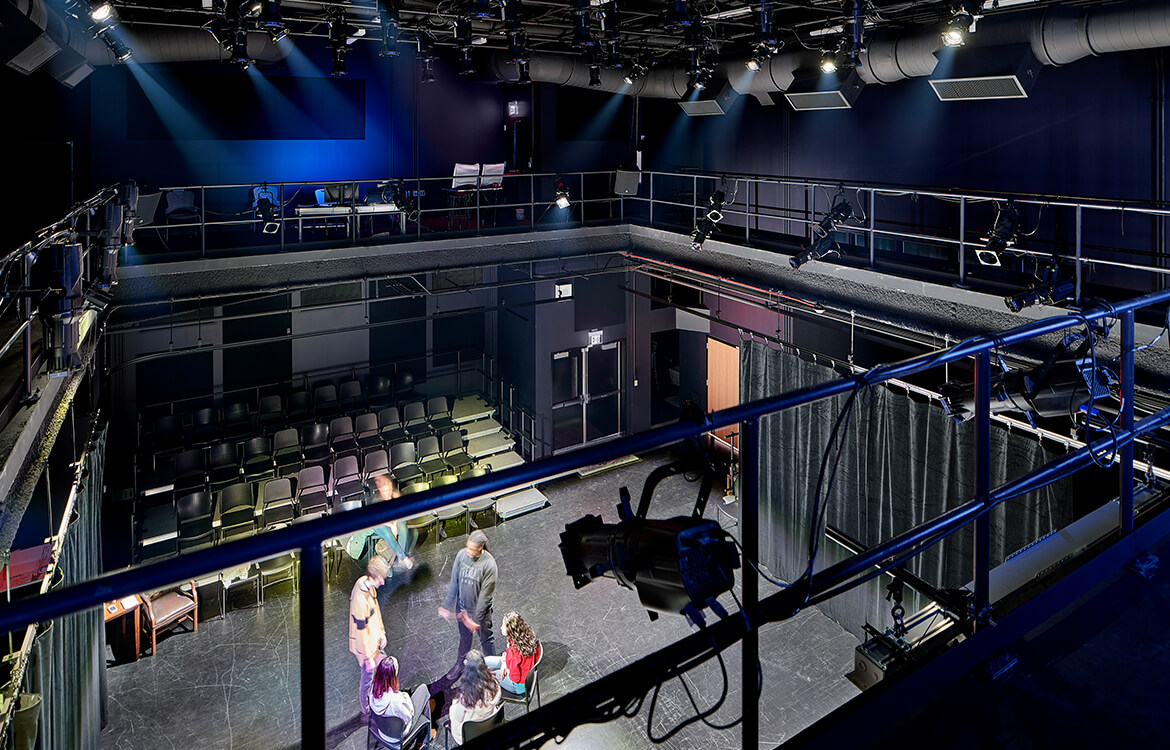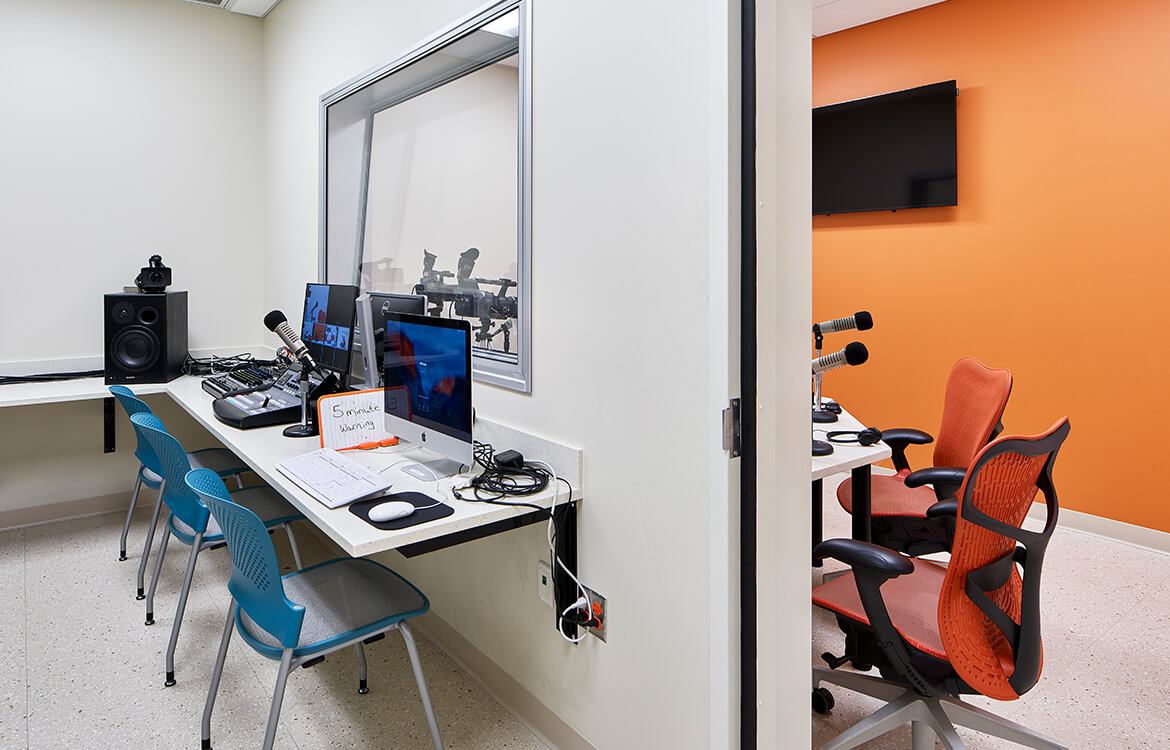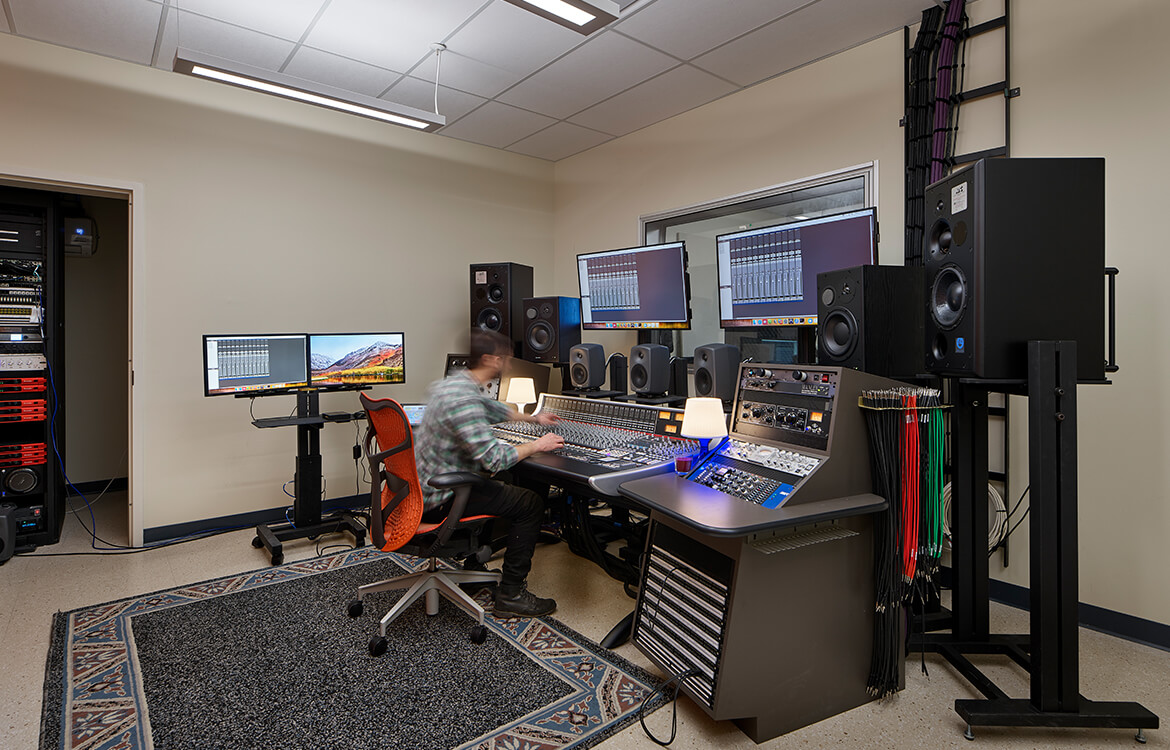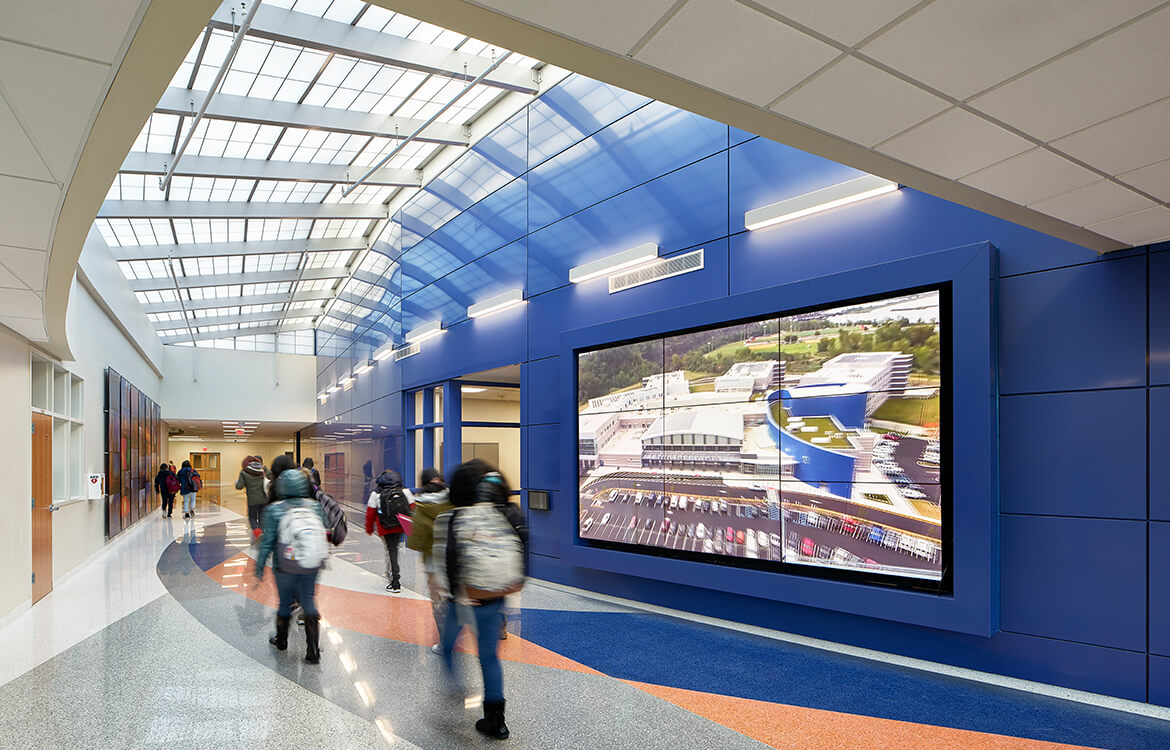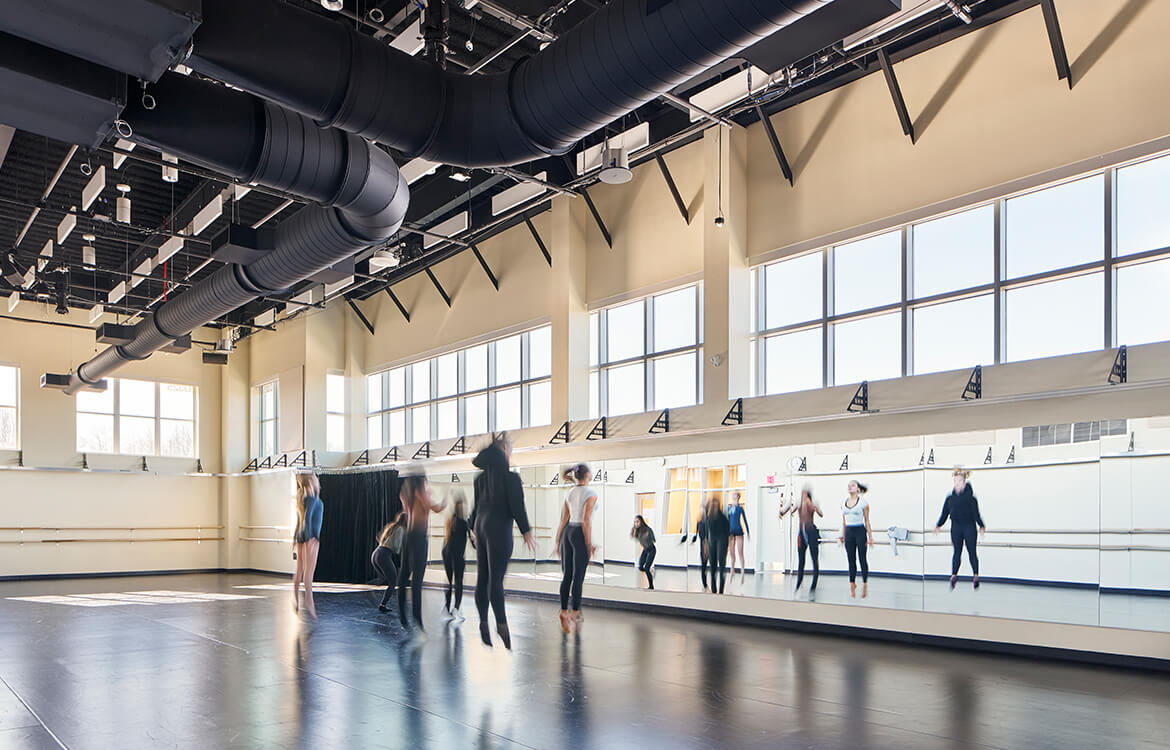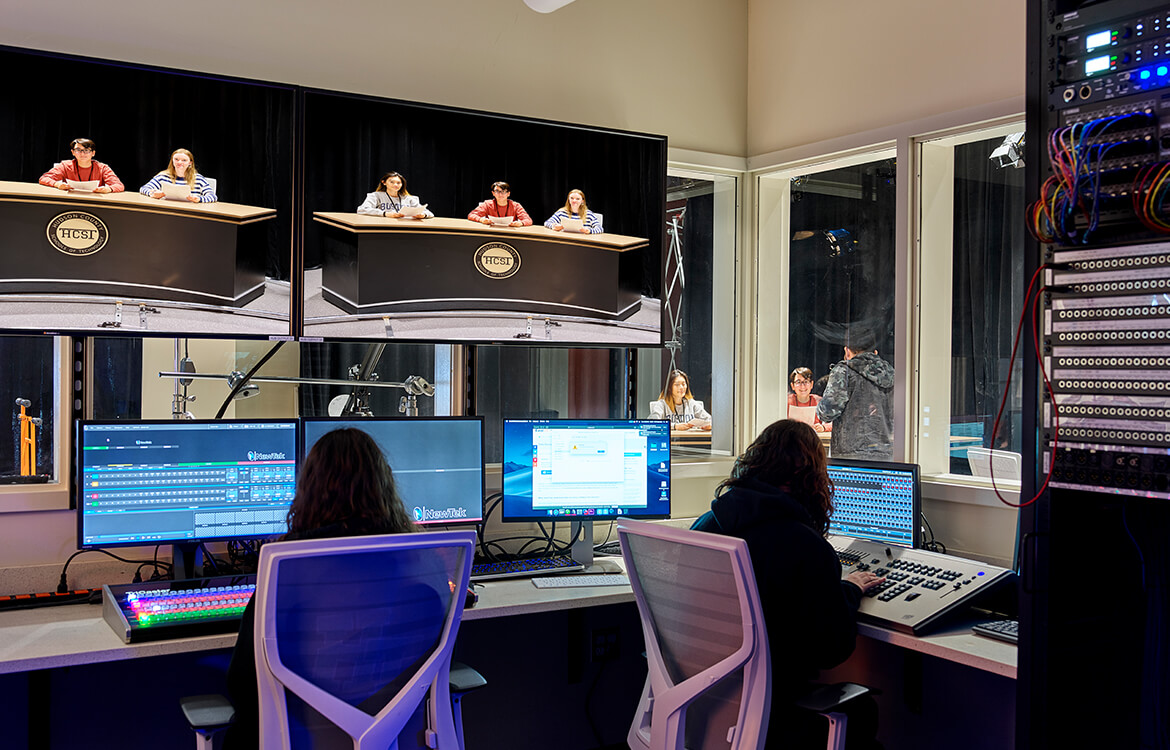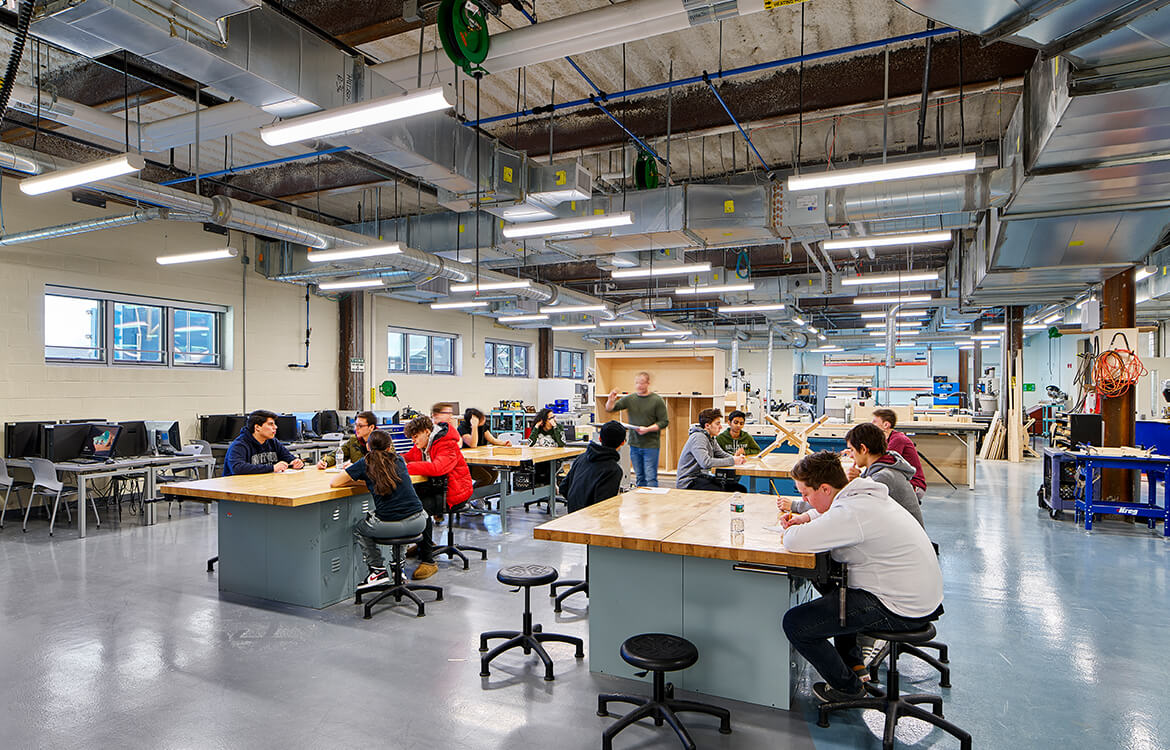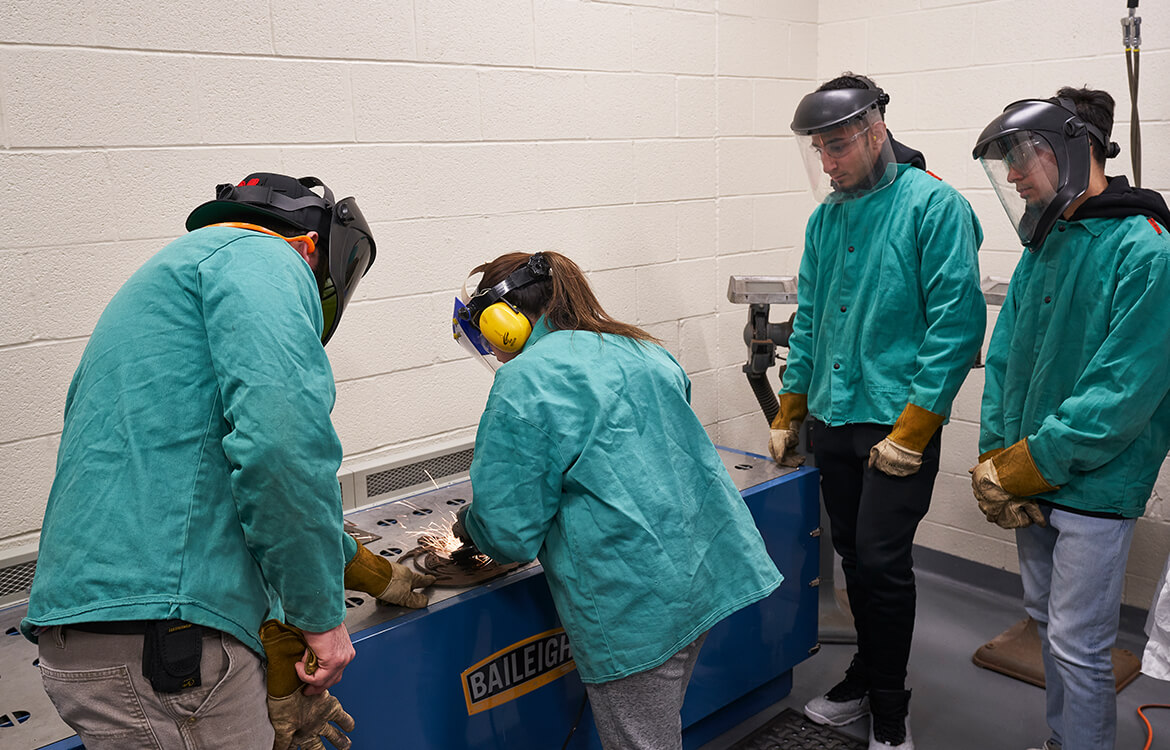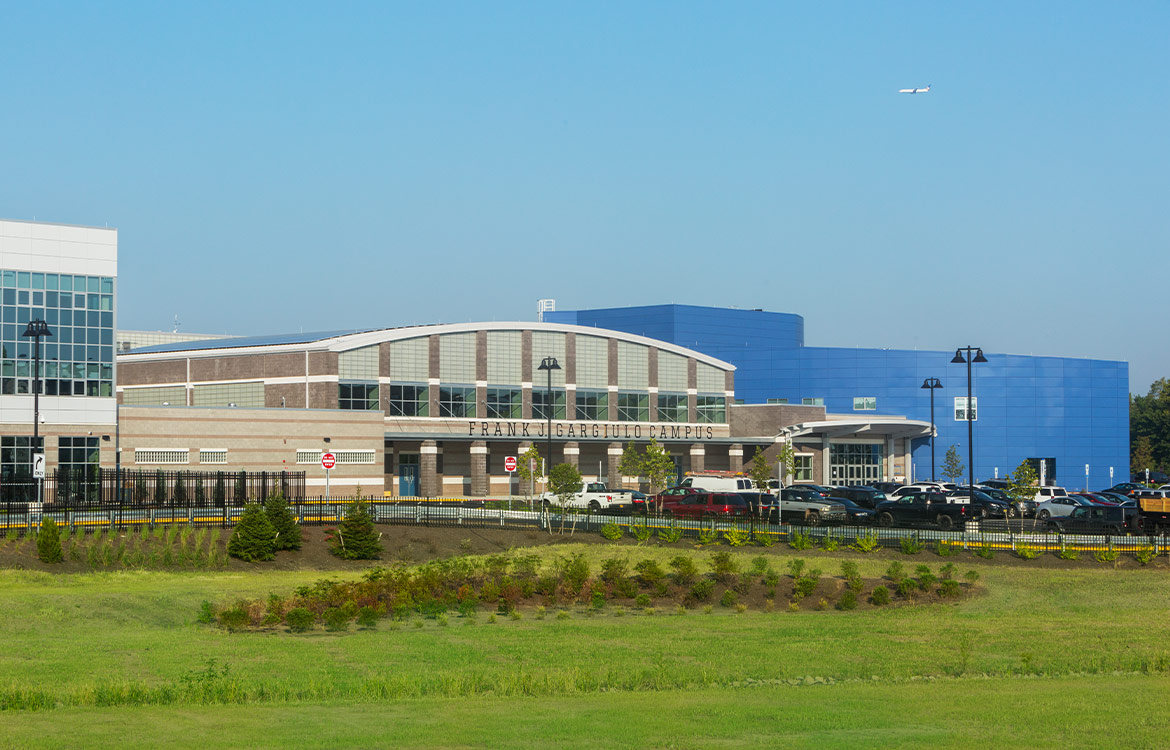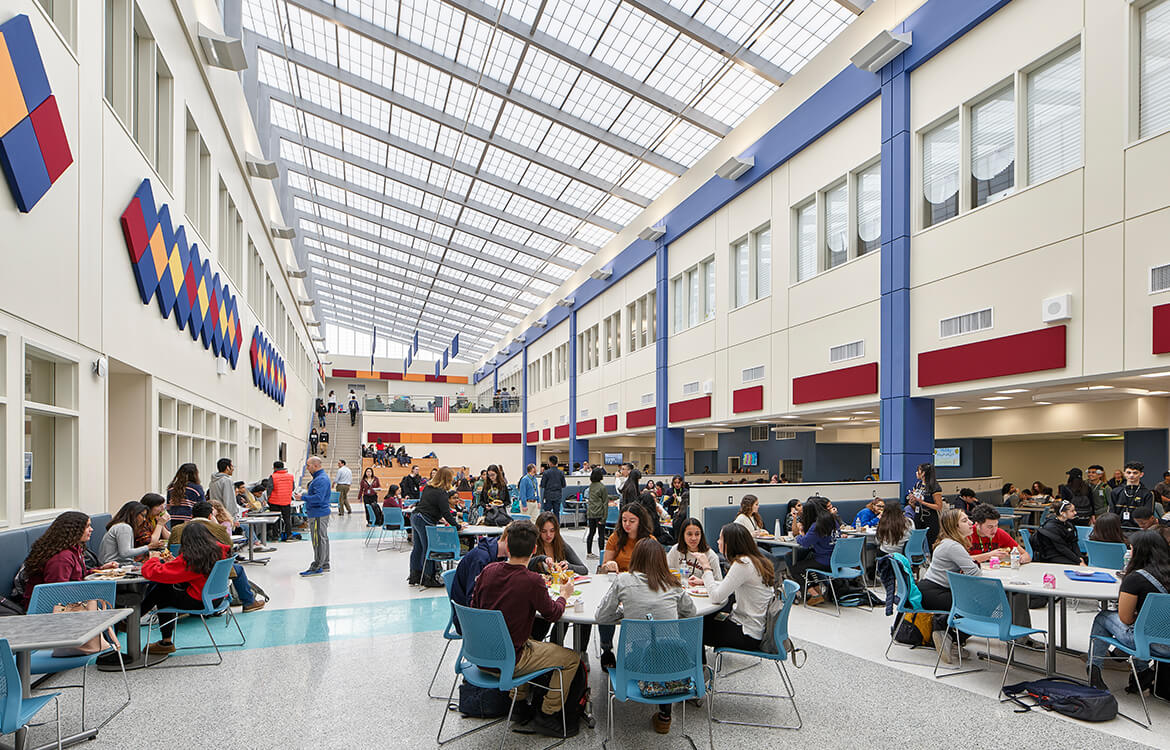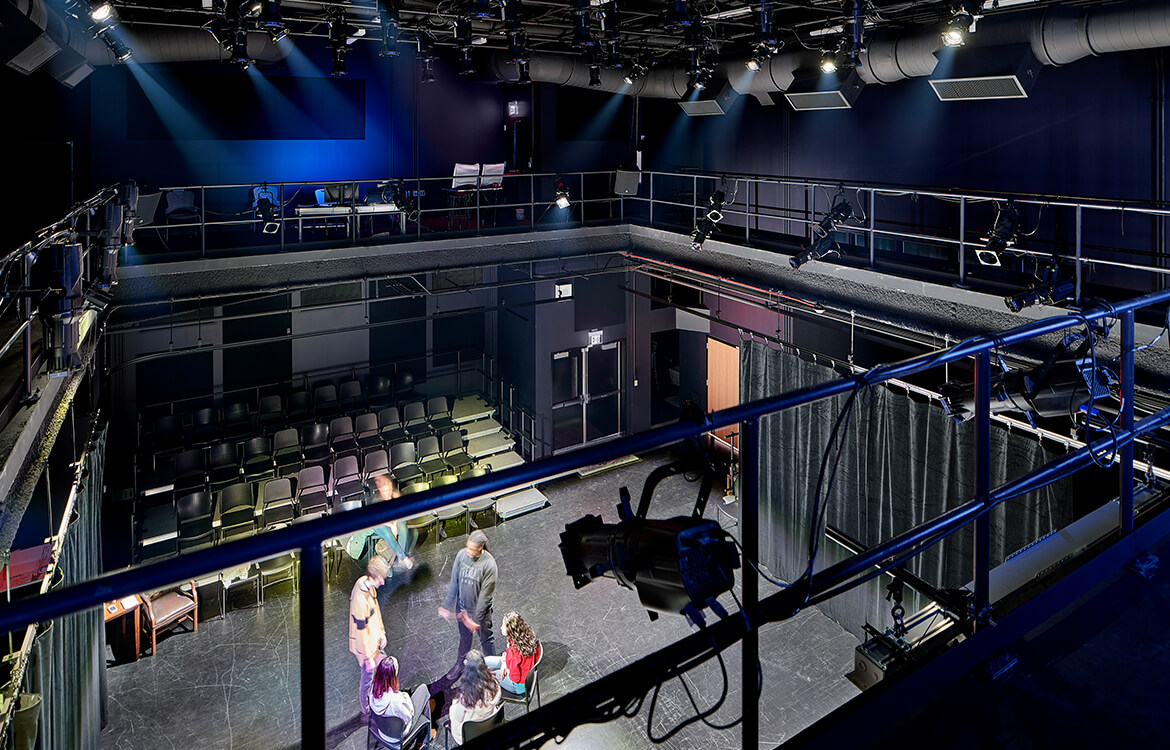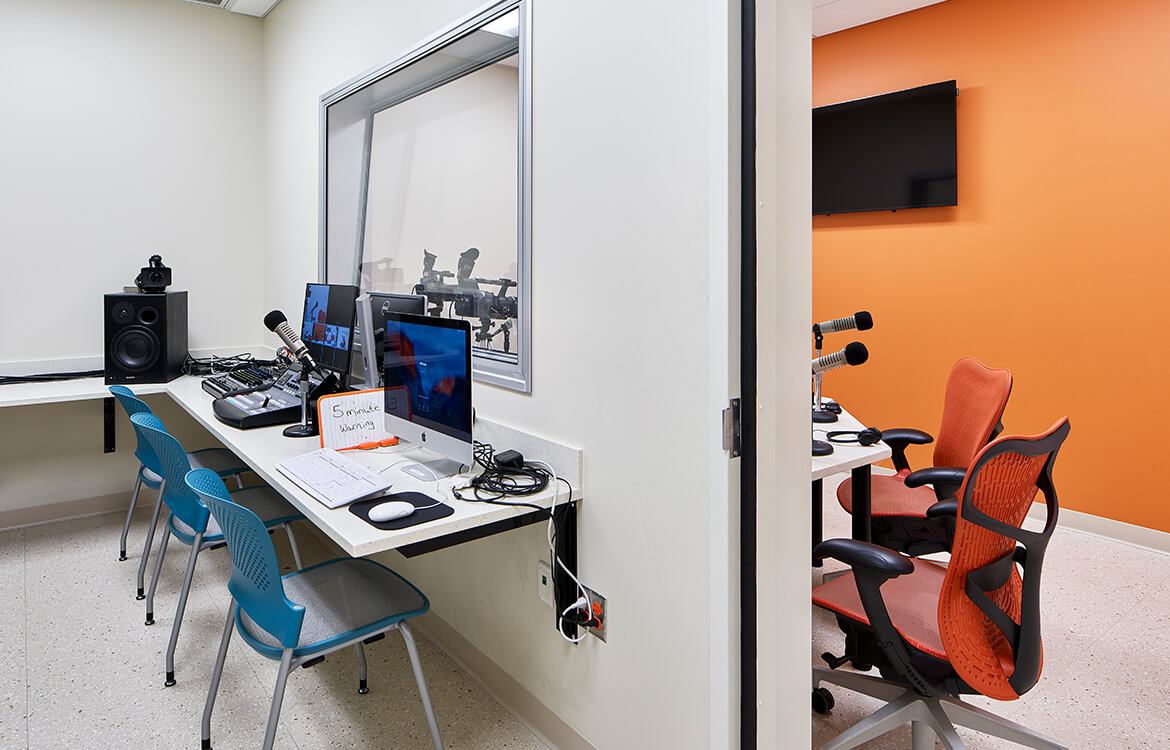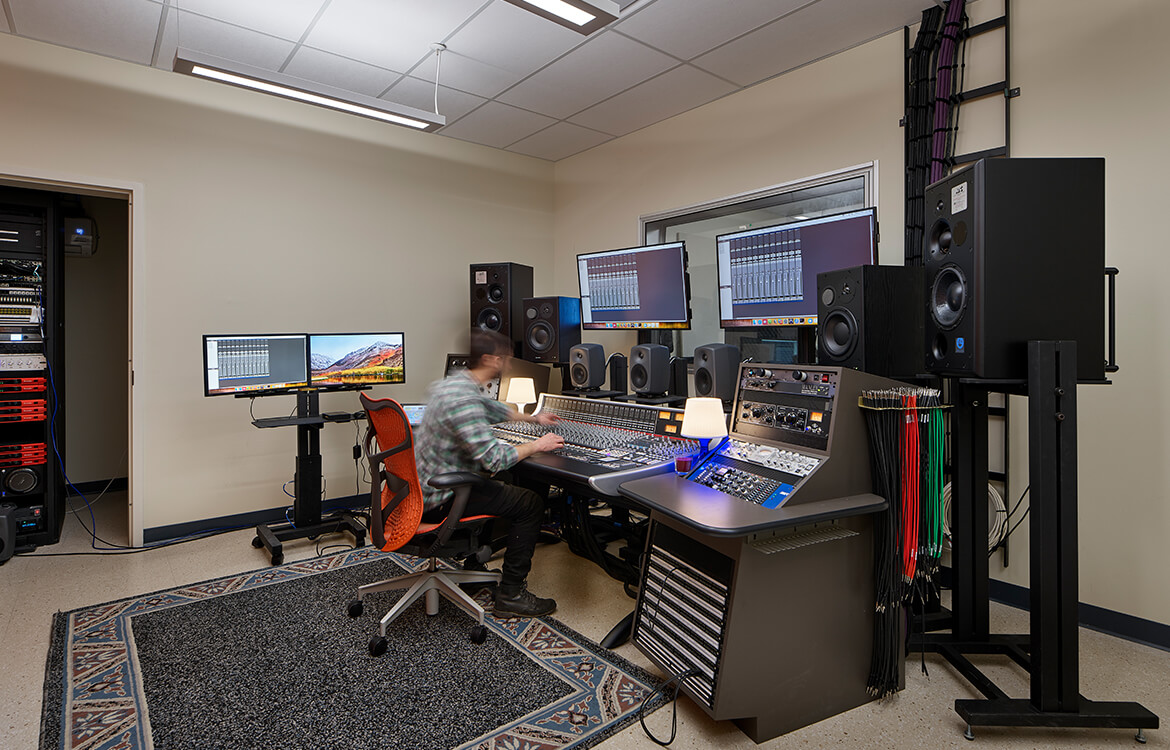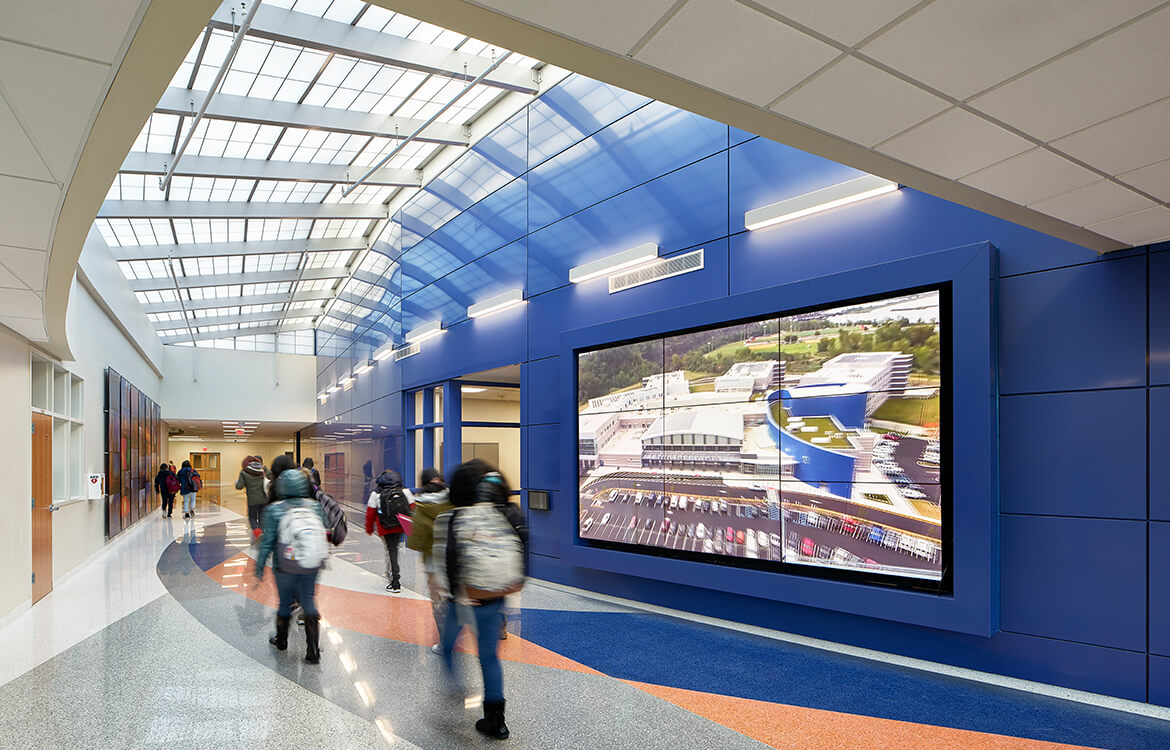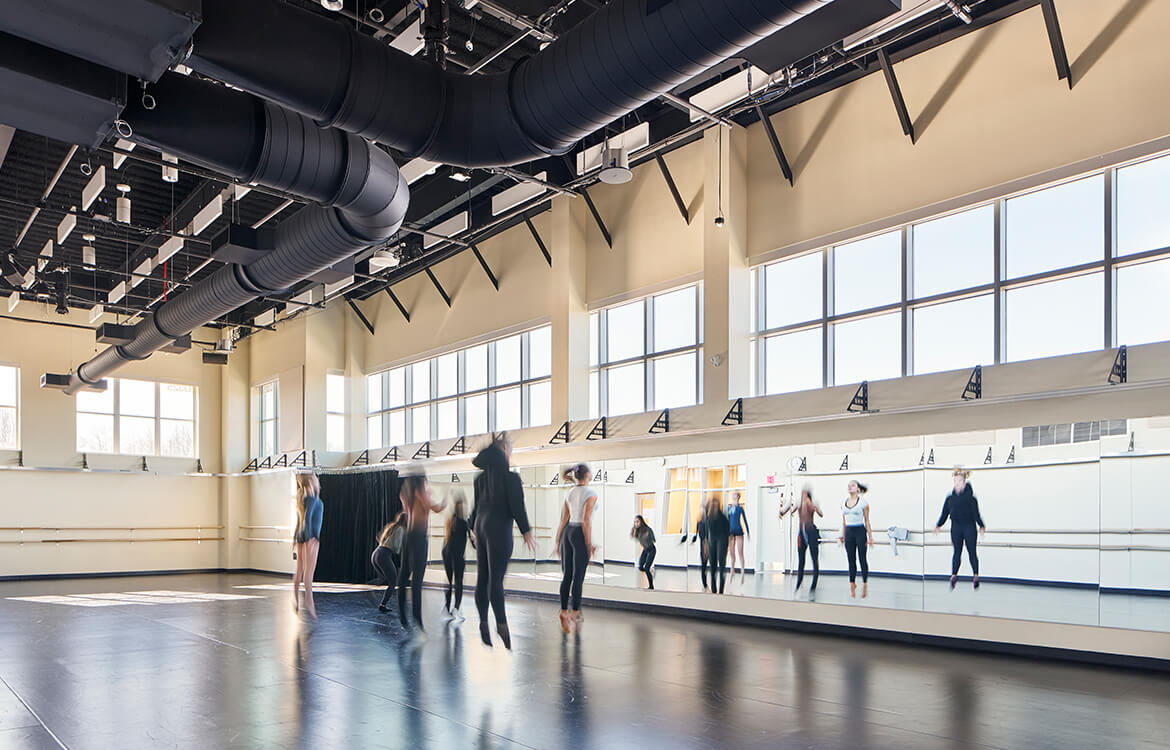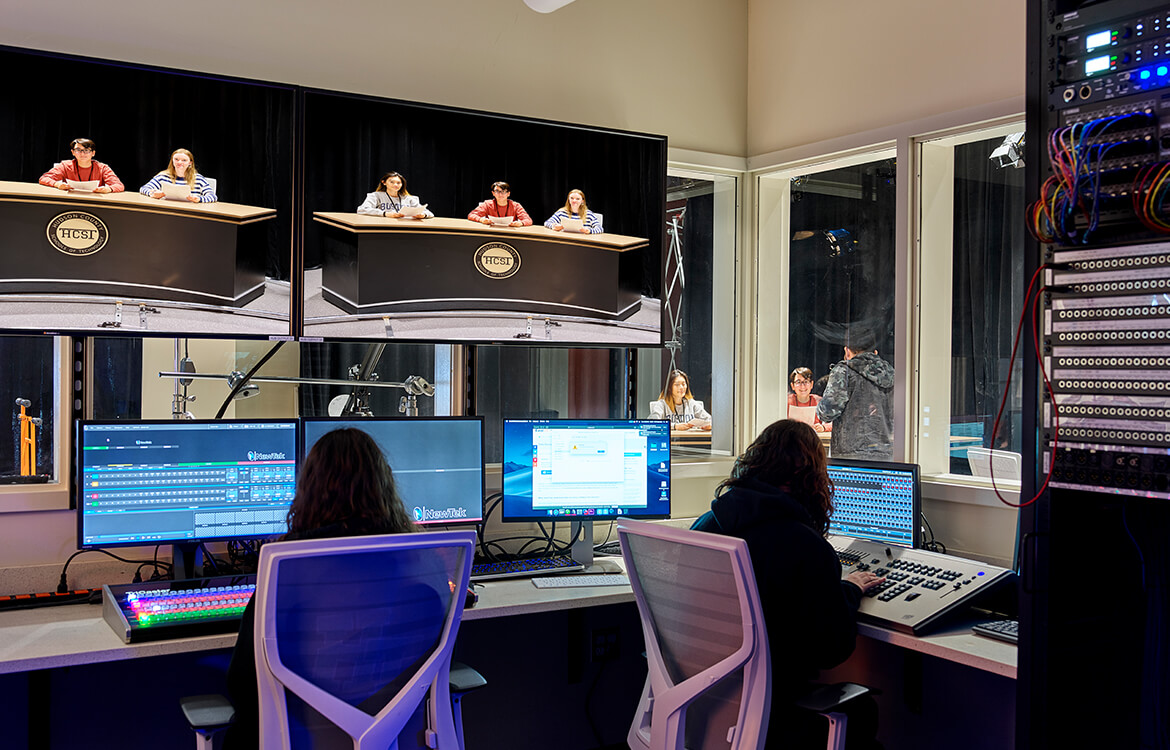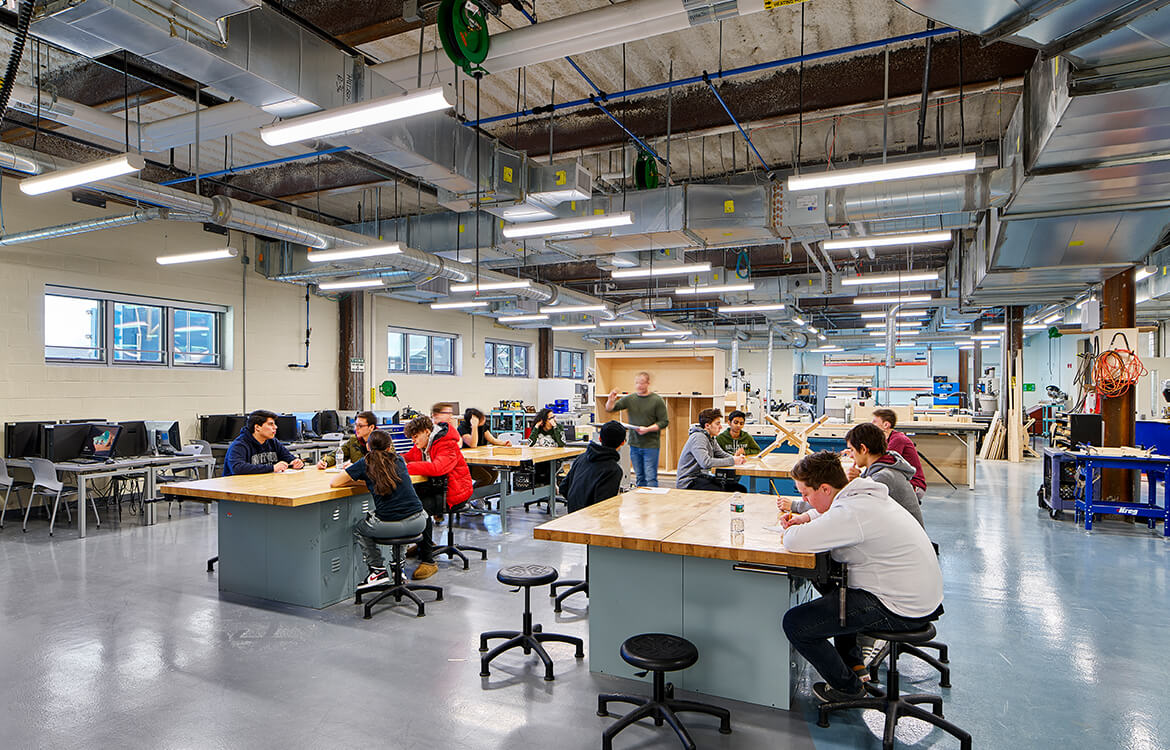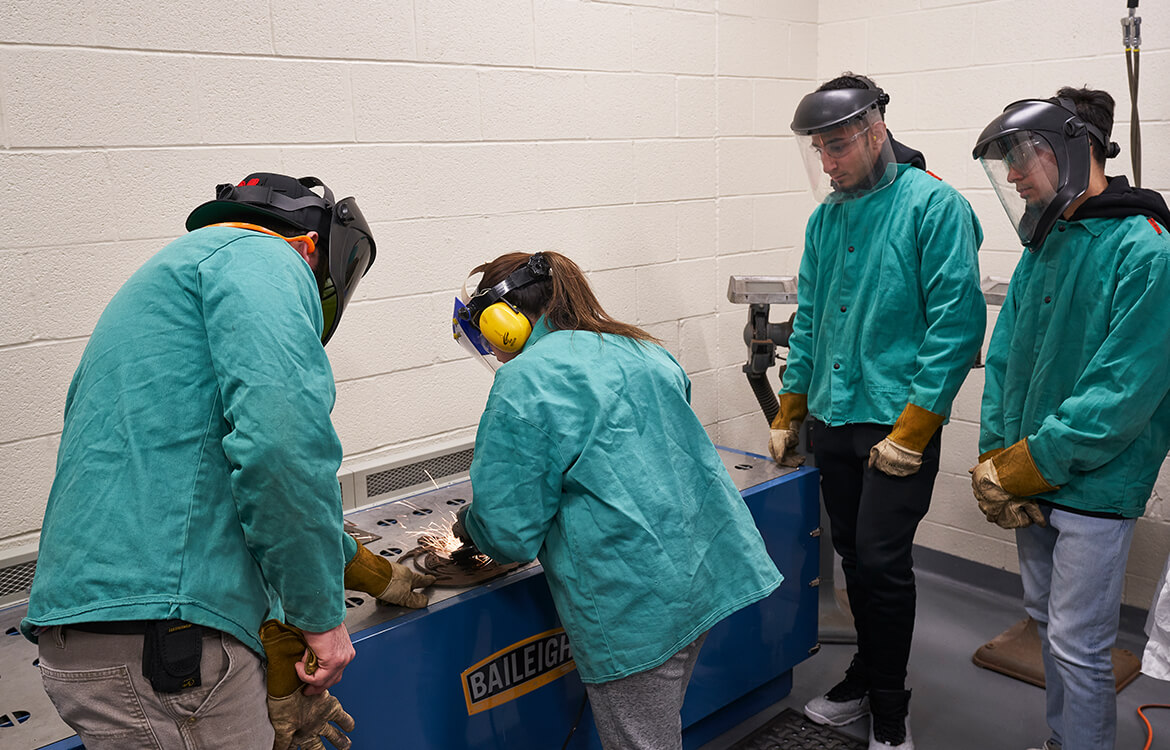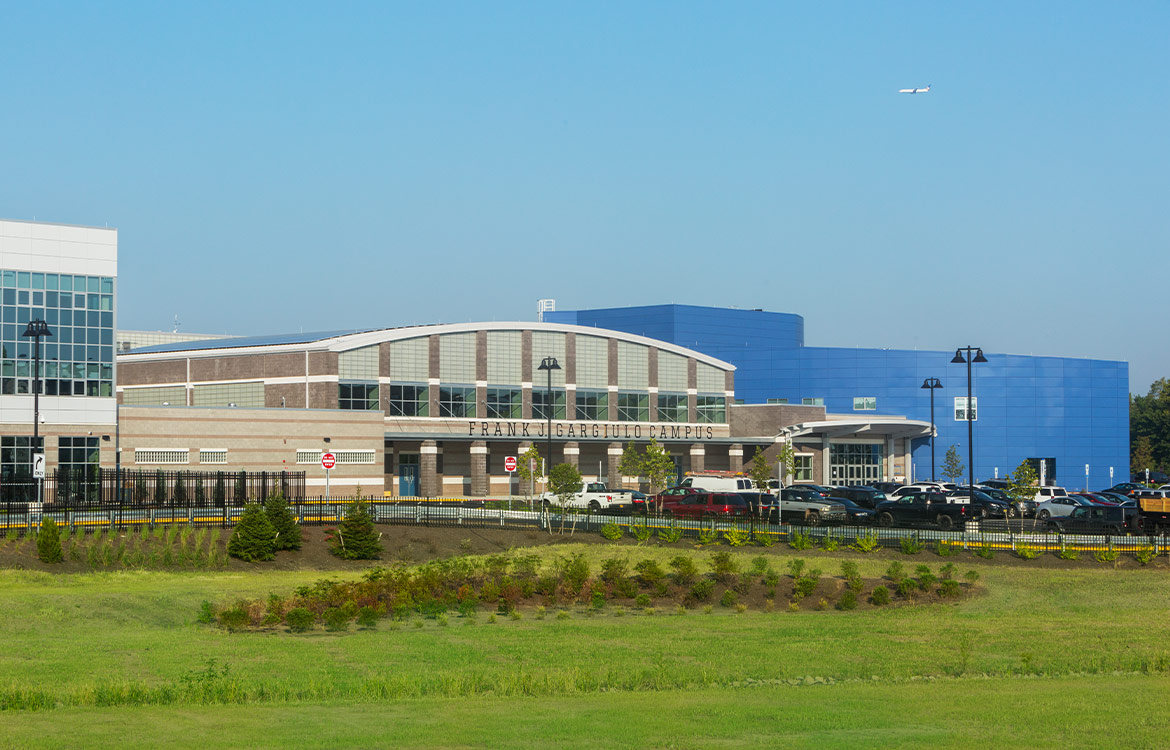 The Frank J. Gargiulo Campus is a stunning, 350,000 square foot educational facility set on 20 acres in Secaucus, NJ. The campus serves more than 1,200 students in grades 9-12 in support of the career-prep curriculum of the Hudson County Schools of Technology. DMR served as architect of record to the general contractor on a team that included many professional services and construction firms including a bridging architect, construction manager and numerous engineering consultants.
 As home to High Tech High School, KAS Prep and Hudson Technical, the campus' wings incorporate four academies of vocational education: Culinary Arts, Design & Fabrication, Applied & Environmental Science, and Visual/Tech & Performing Arts. The project was a tremendous construction feat and was completed in an aggressive 27-month schedule following a design-build approach.
The building also doubles as a teaching tool, a concept that embraces that schools are more than simply four walls for students to learn in, but also that they are buildings to learn from. Numerous architectural elements, such as exposed infrastructure and server rooms, provide this level of education.
The vocational-technical high school is an icon for sustainability, equipped with wind turbines, geothermal heating, 27,000 square feet of solar panels and 20,000 square feet of green roofs.
The Frank J. Gargiulo Campus received LEED Gold certification.