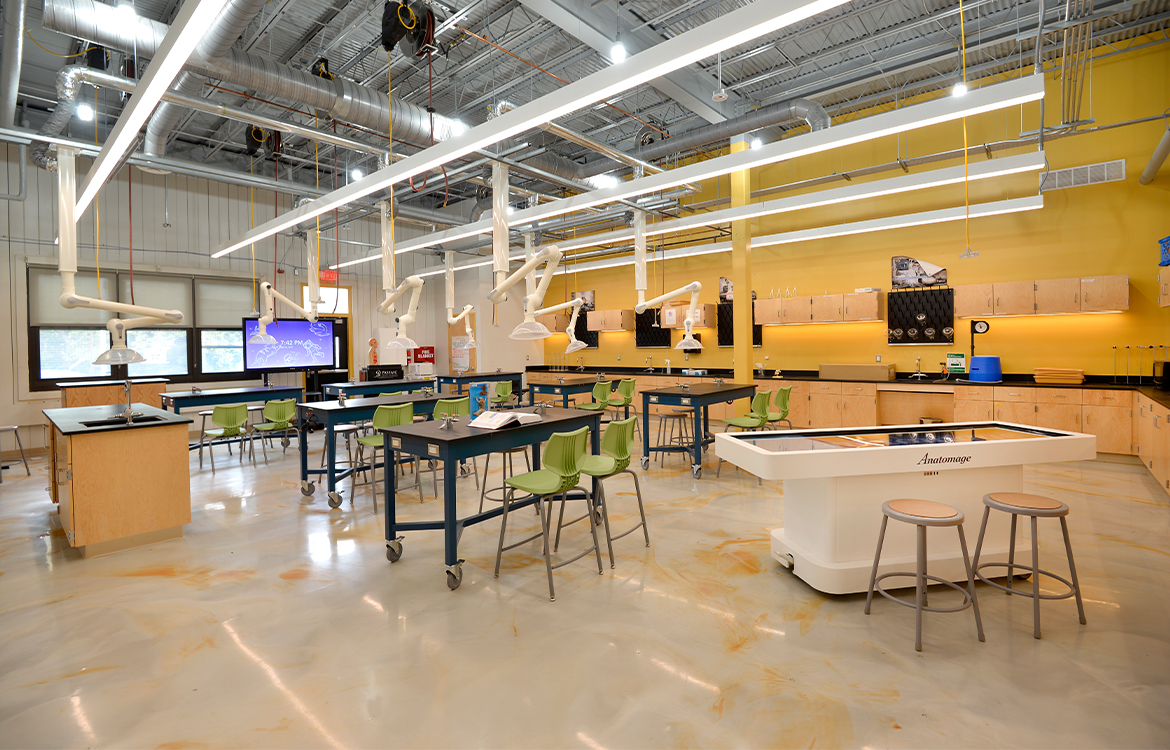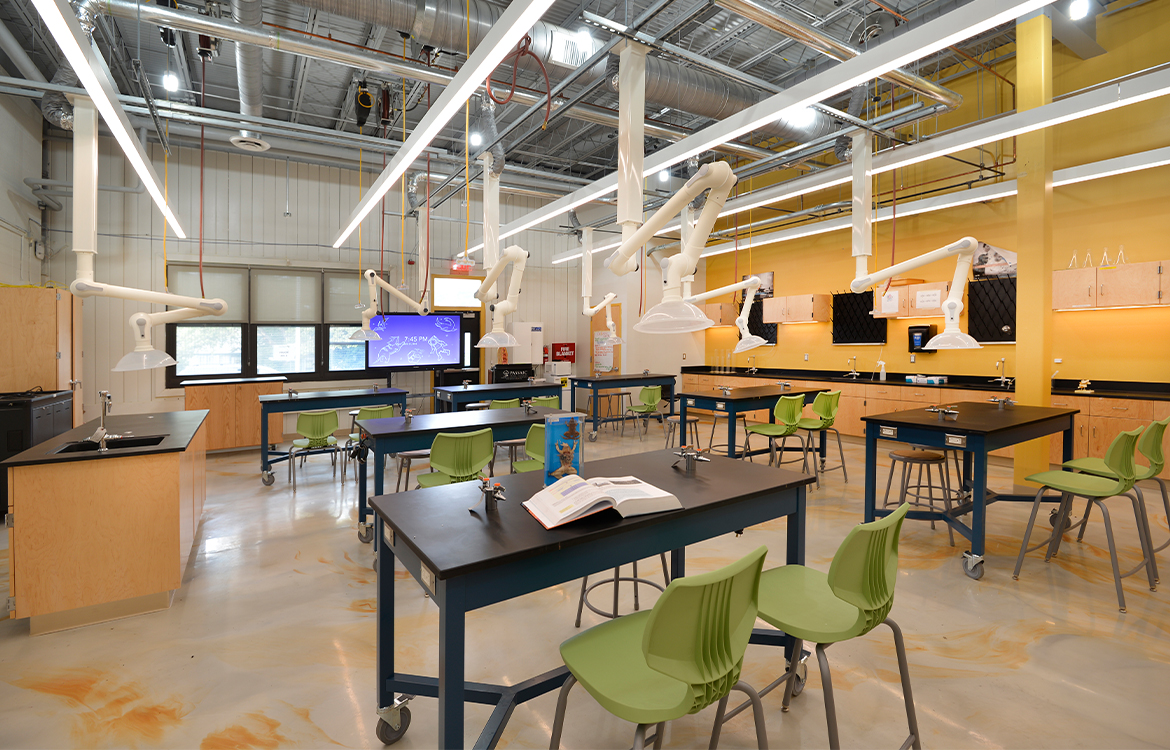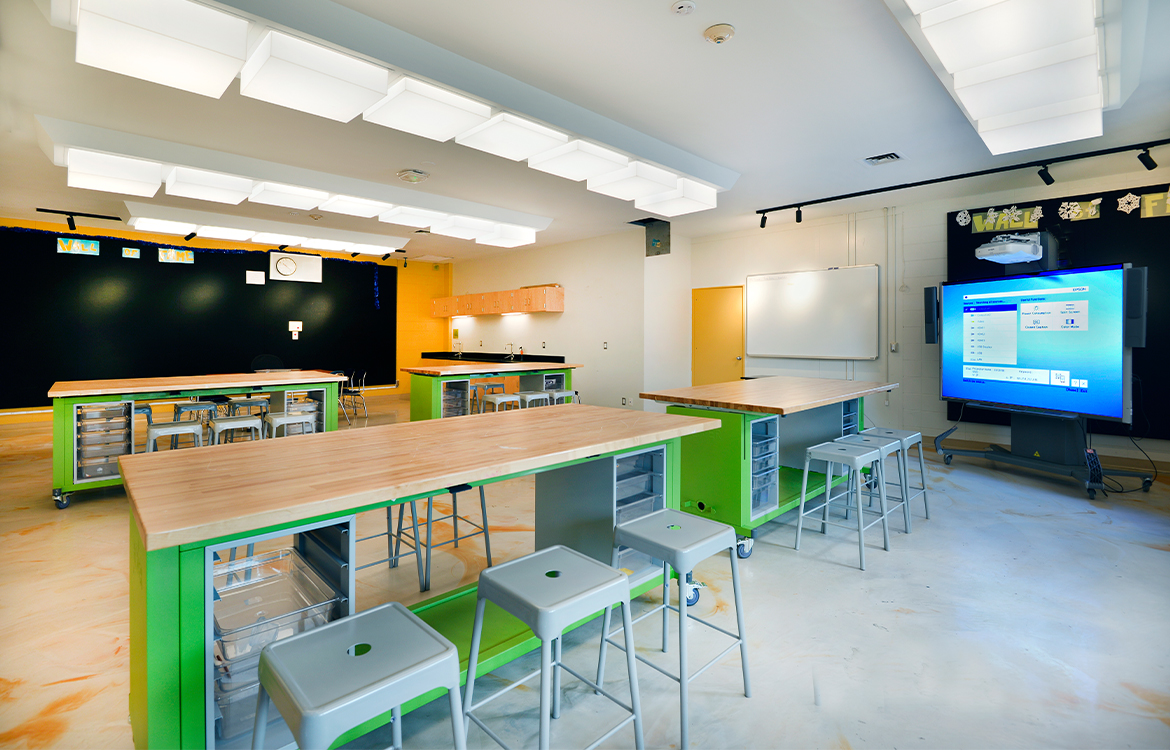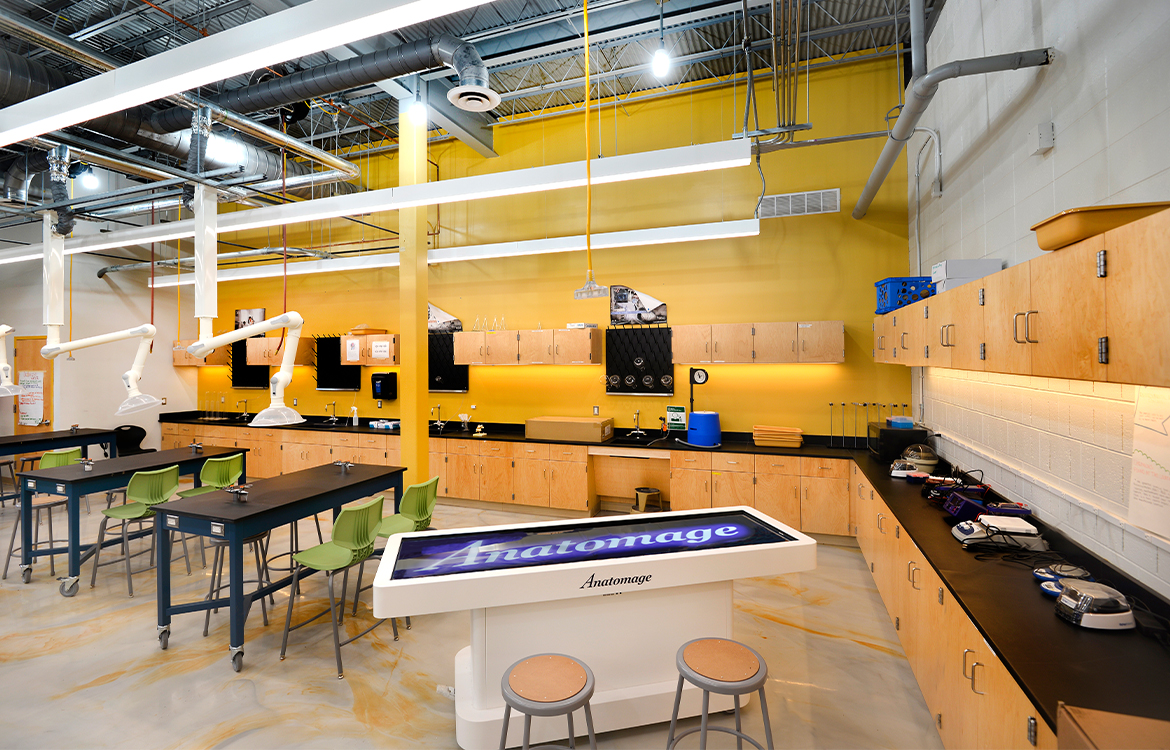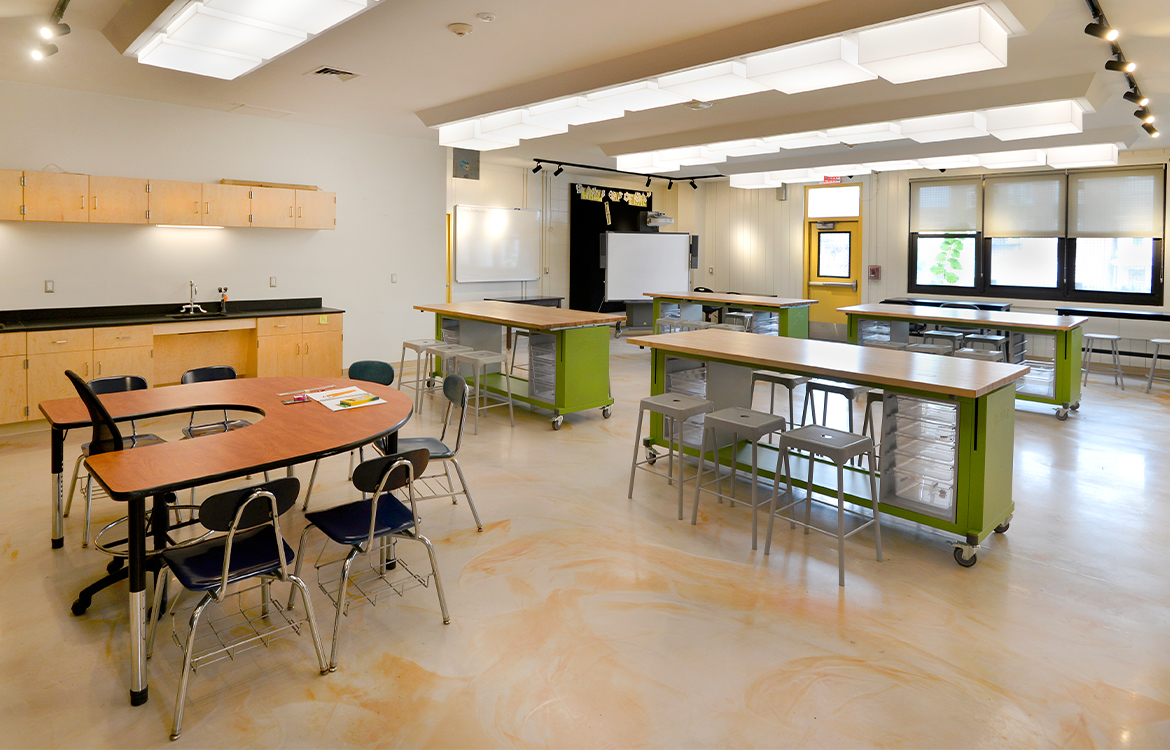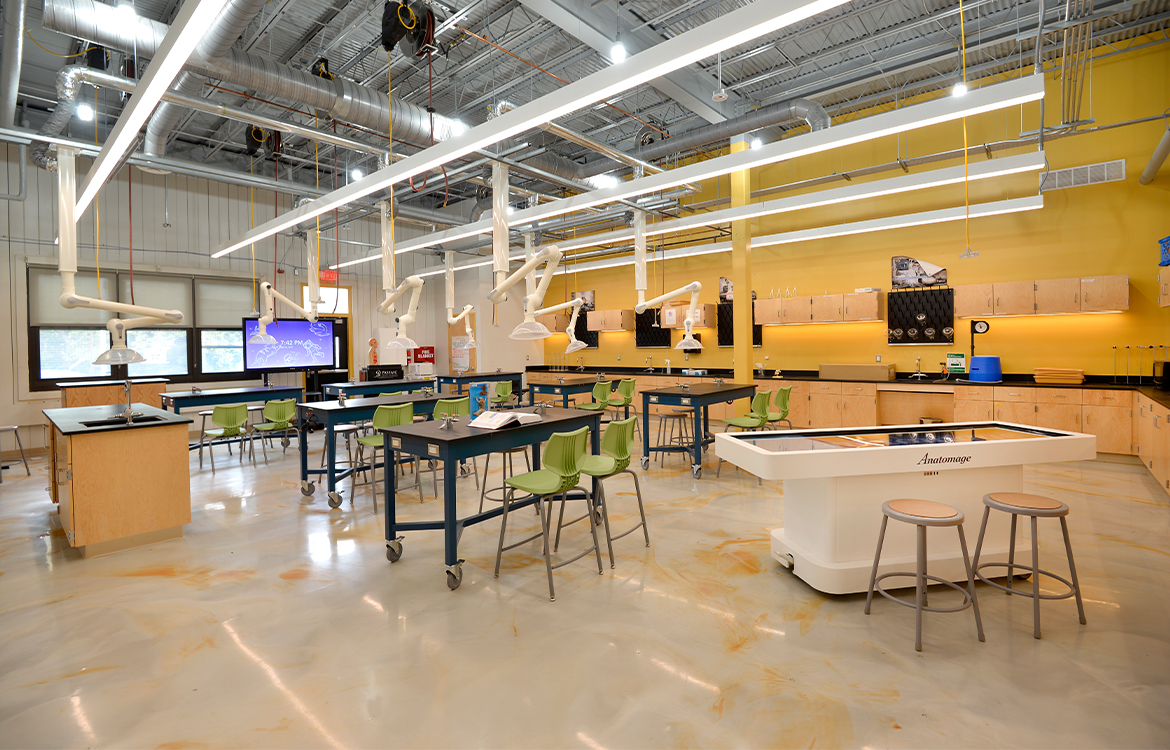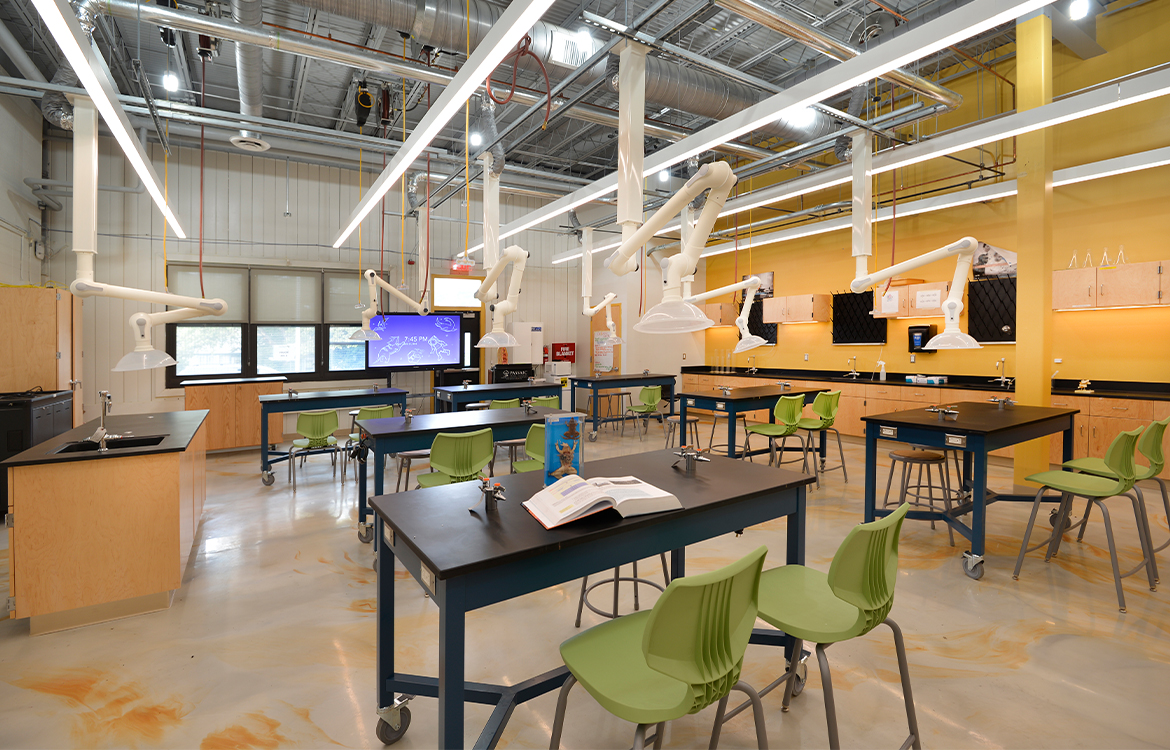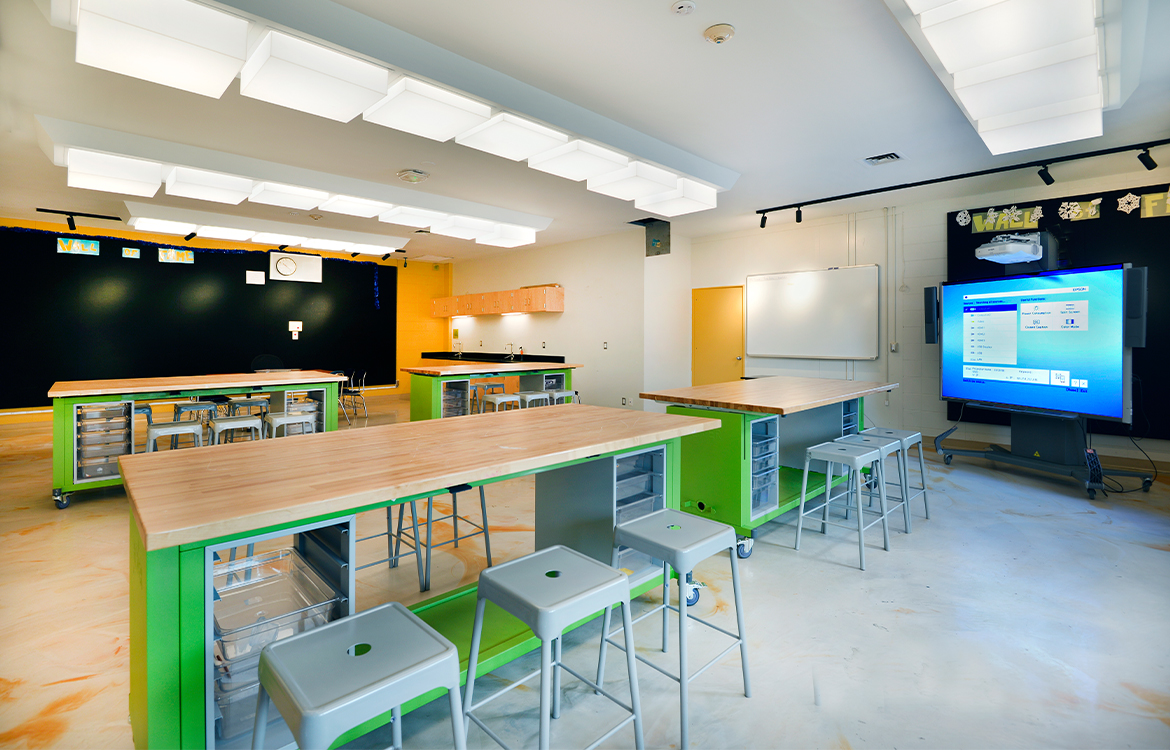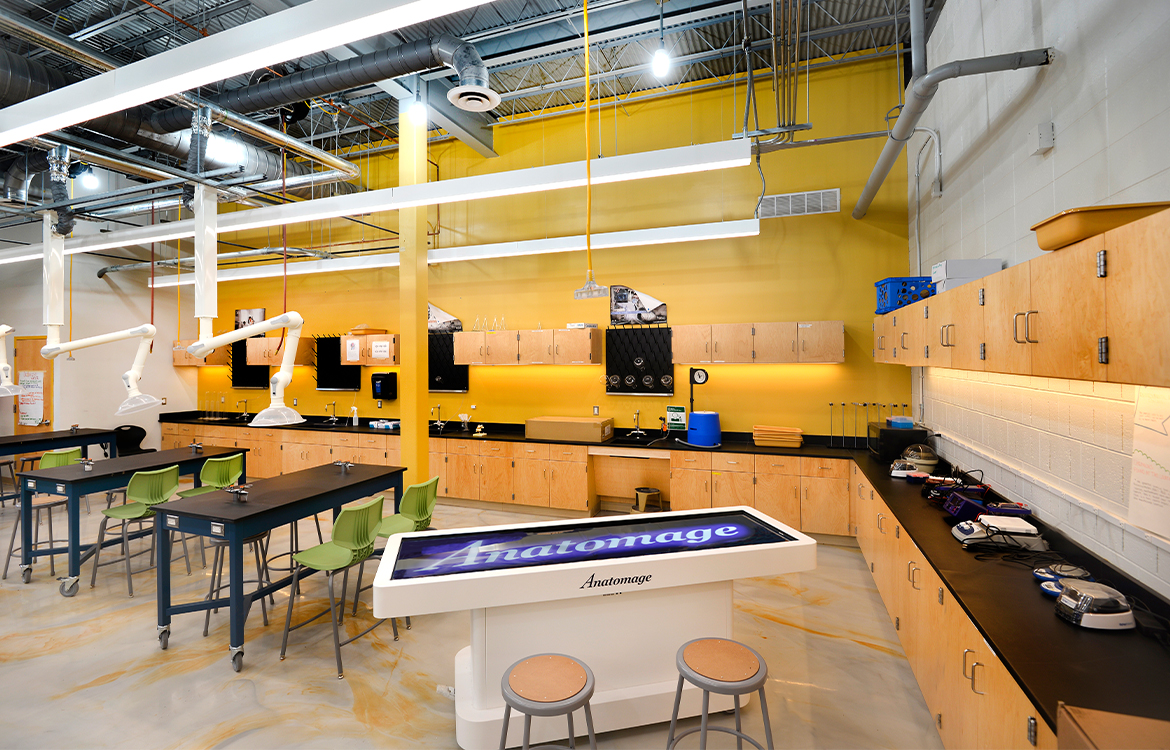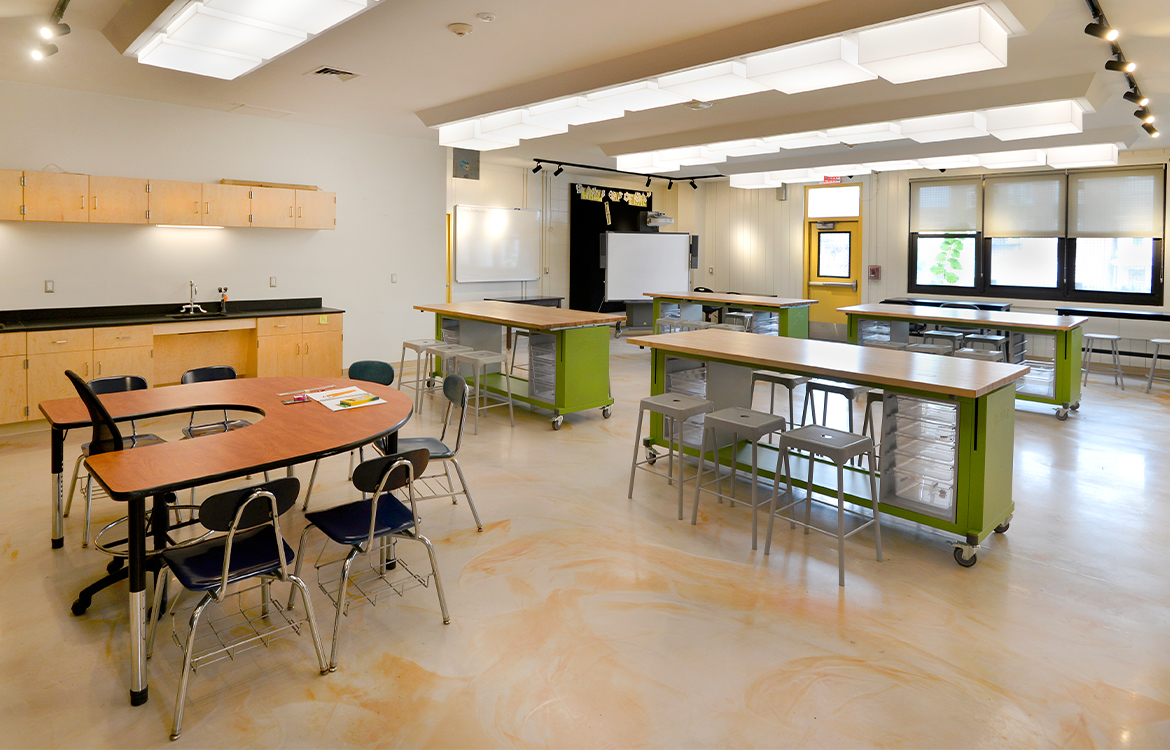 Reflecting a shift in education modes toward more divergent learning spaces, as architect of record, DMR assisted the Passaic Board of Education with renovating three classrooms to better reflect the flexibility, technology, furniture and materials called for in these forward-thinking spaces. Each of the projects were accommodated within existing space at the Passaic Academy for Science and Engineering.
In the biomedical lab, DMR renovated a former music room in order to accommodate the biomedical science program. DMR's design called for taking down the ceiling and hanging utilities and ventilation hoods from the new open ceiling, not only allowing for lab tables to move freely, but also freeing up space for an anatomage table, a highly sophisticated technology.
In the art room, DMR took the existing space and added special lighting fixtures, movable and foldable tables with art storage, display cases and a wall-mounted, flexible display system to transform the space into an interactive, engaging art studio and gallery.
The data science center was designed to feel more like a professional office environment rather than a classroom. The entire program centered around a 12×7 foot LCD tile video wall, where students are trained on digital signage technologies. The design focused on utilizing color and soft furniture to prepare students for presentations and the use of digital technology outside of a classroom setting.