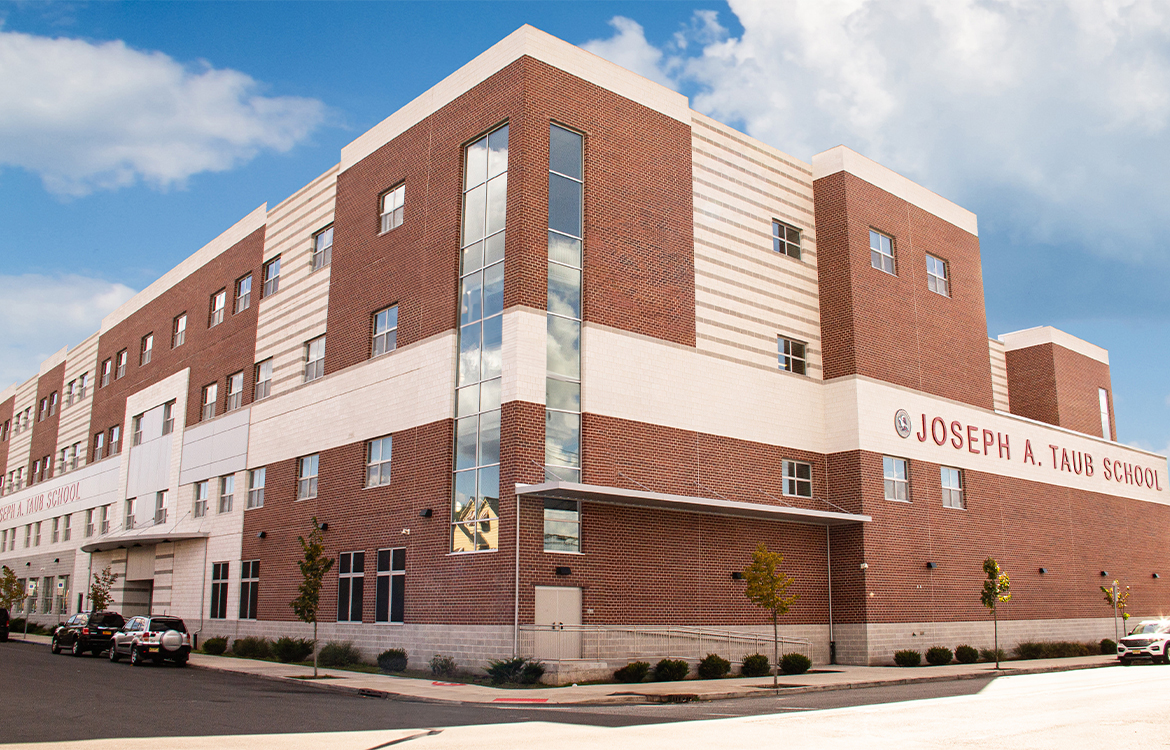 Under a design-build contract with the New Jersey Schools Development Authority (NJSDA), DMR served as the design consultant to the general contractor, Epic Management, for the design and construction of the new Joseph A. Taub School.
The facility is a 163,000 square foot, 4-story building that serves 1,000 students in grades 6-8.
Alongside the internal team at DMR is an extensive team of engineers and consultants, all of whom compose a project team that was collectively charged with addressing project challenges such as site logistics, a new foundation type, site related regulatory submissions and approvals, the coordination with utilities that transverse the site, and utility will-serve confirmations.