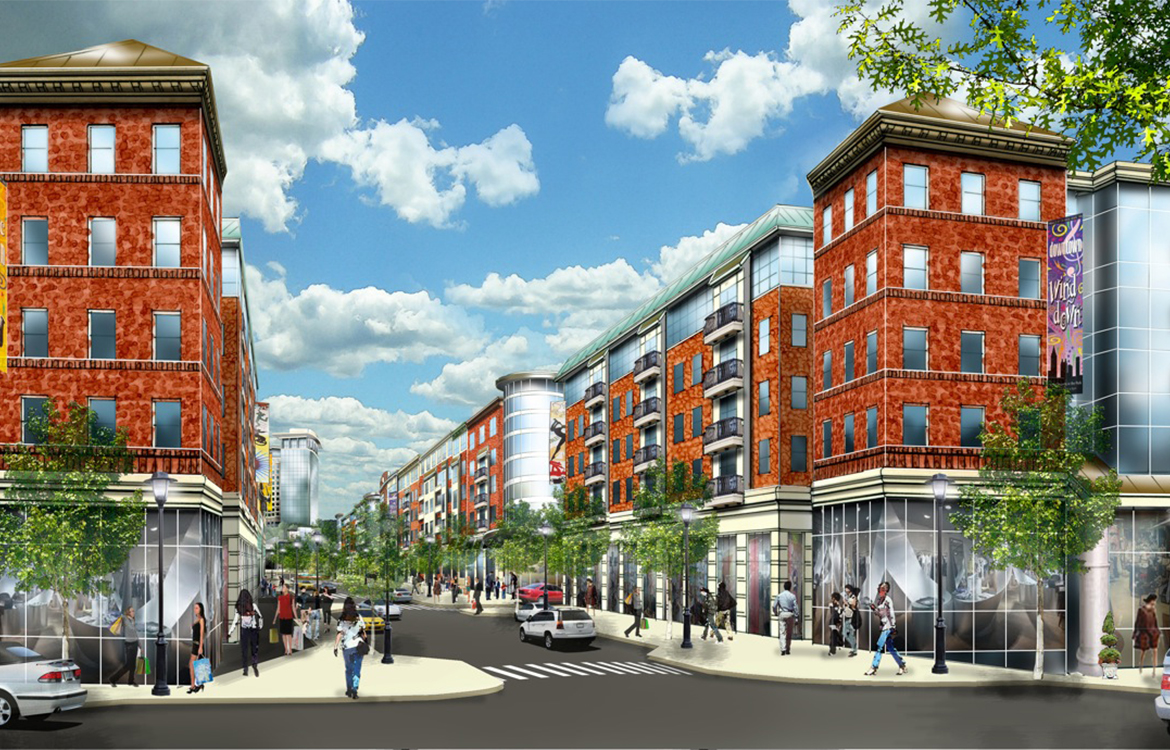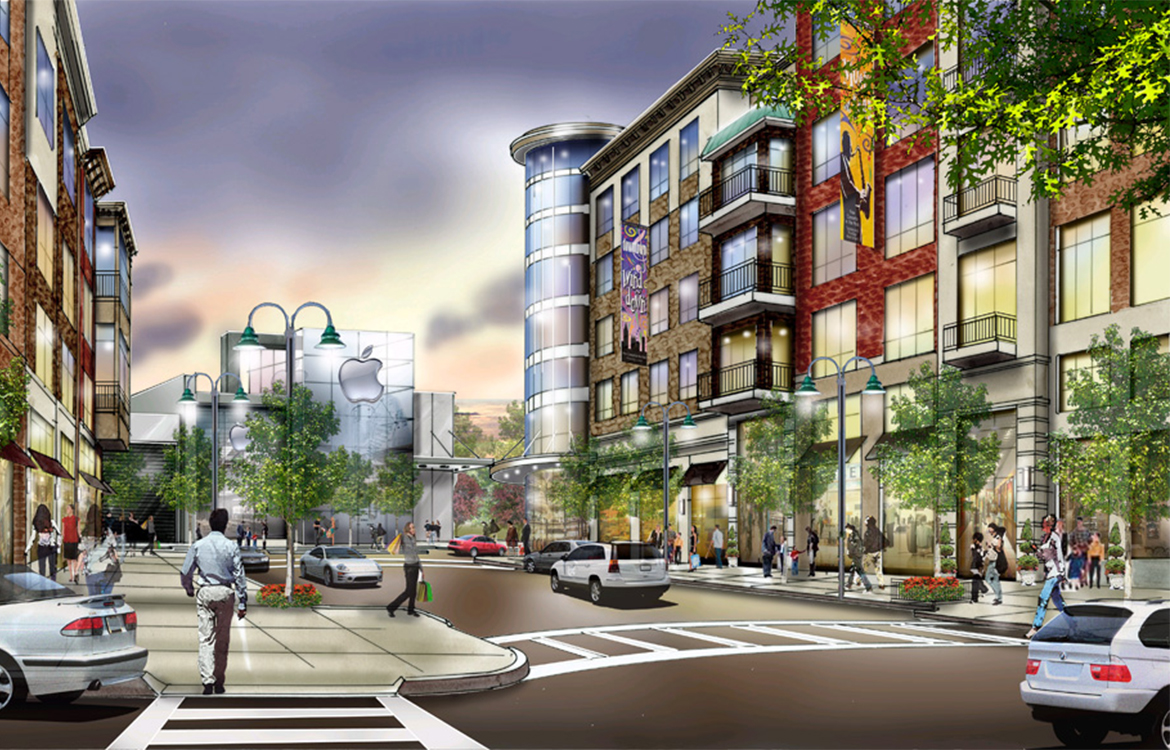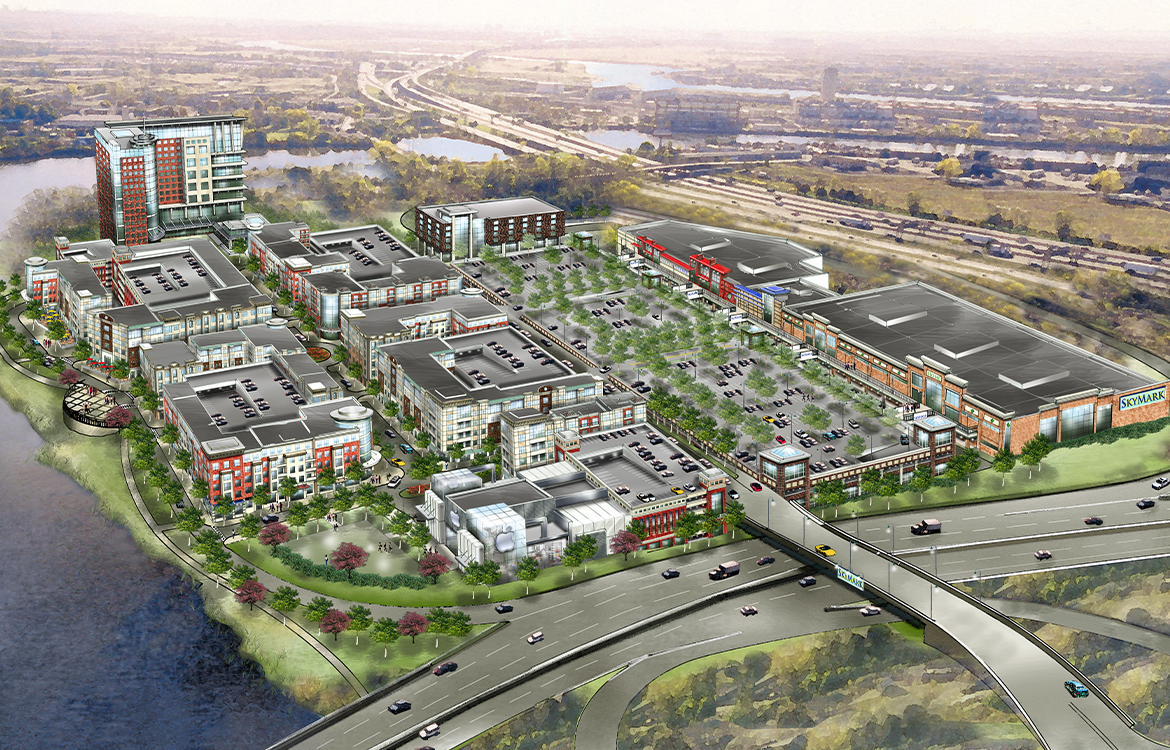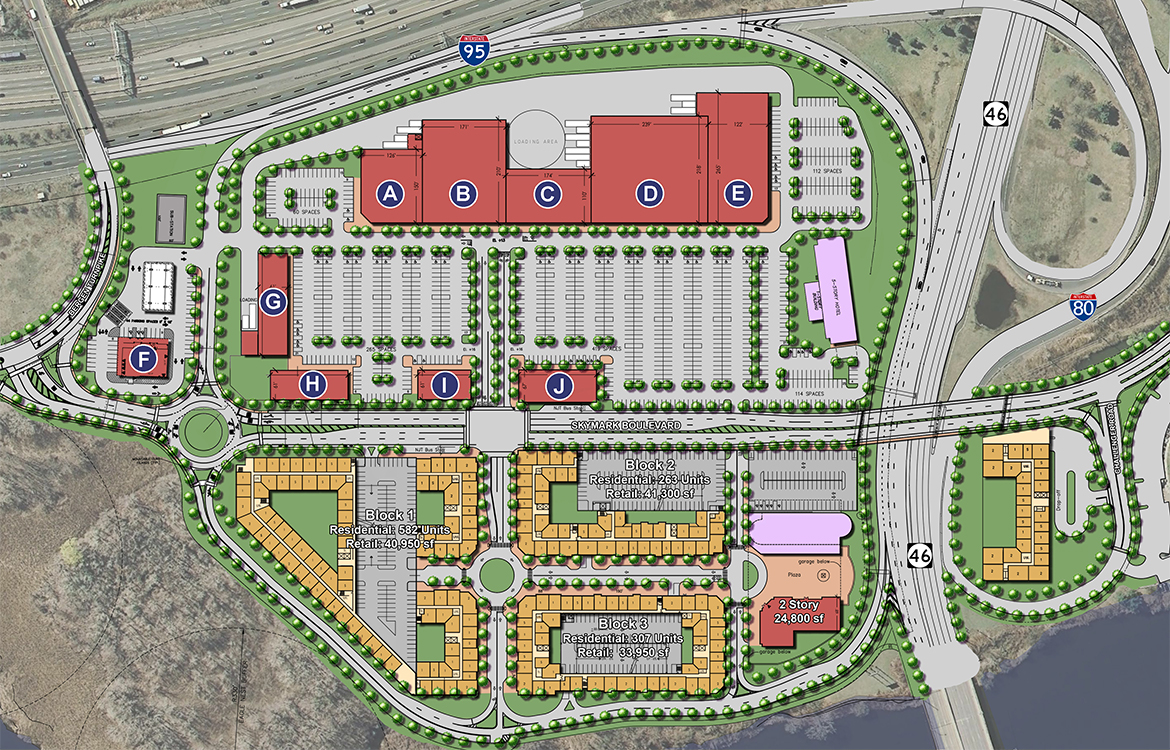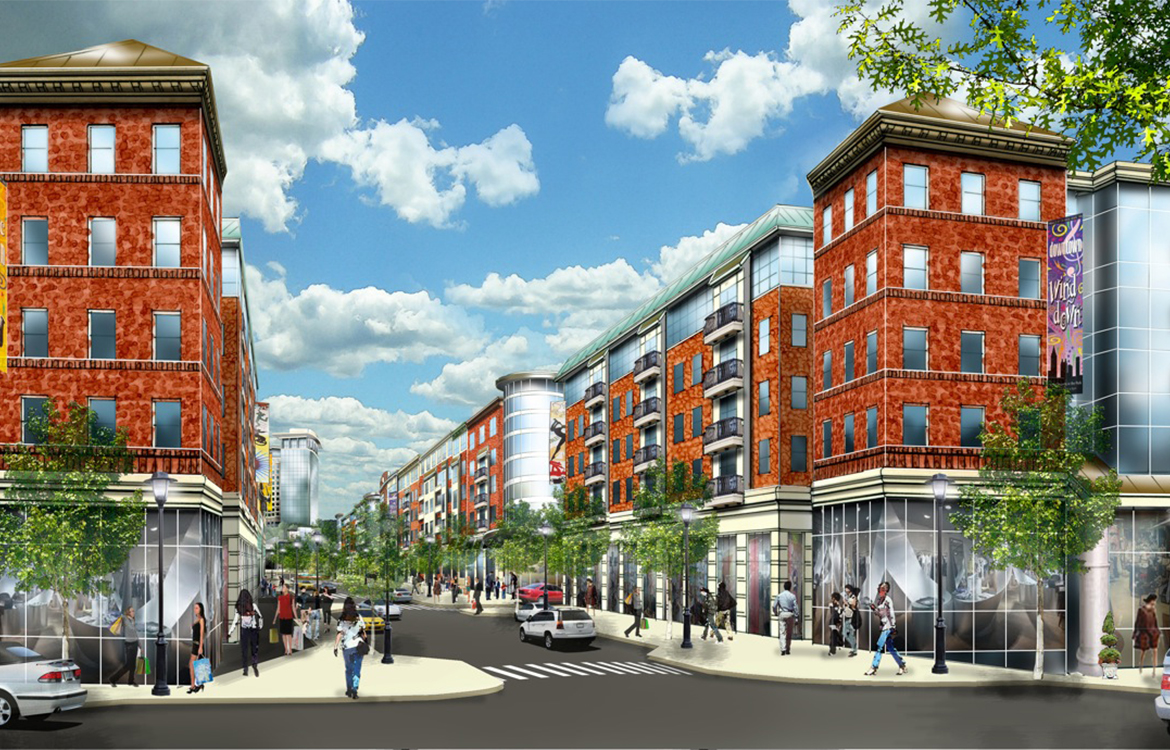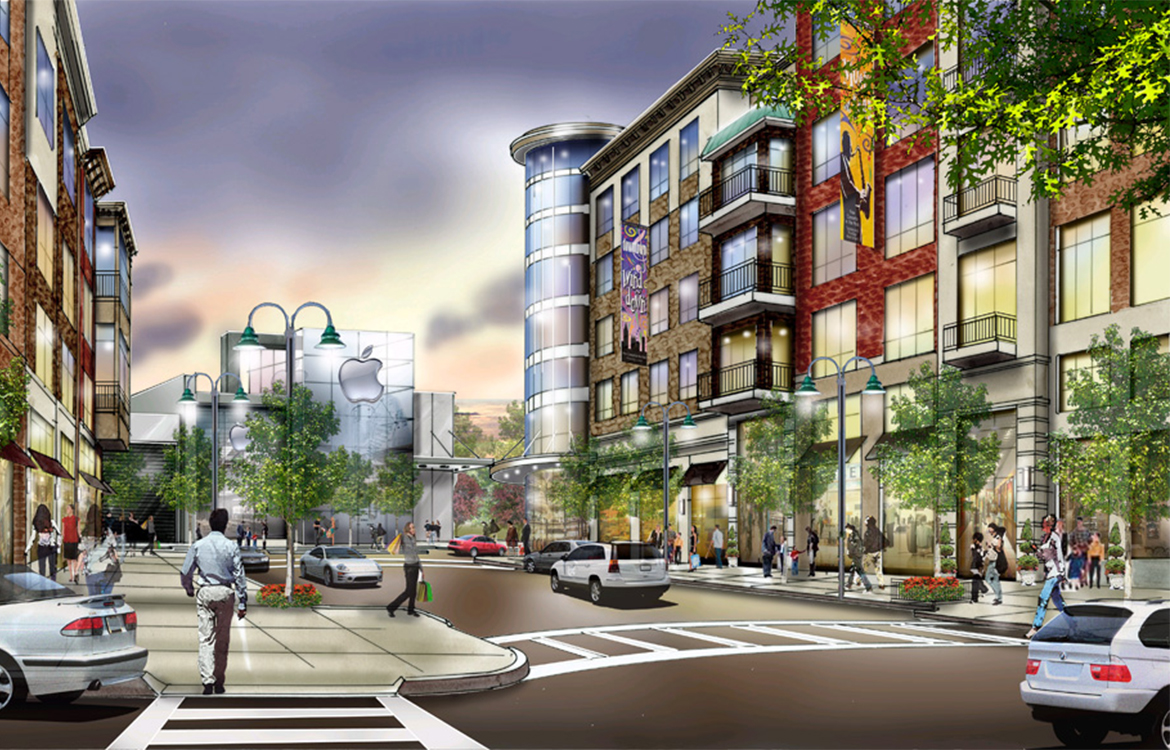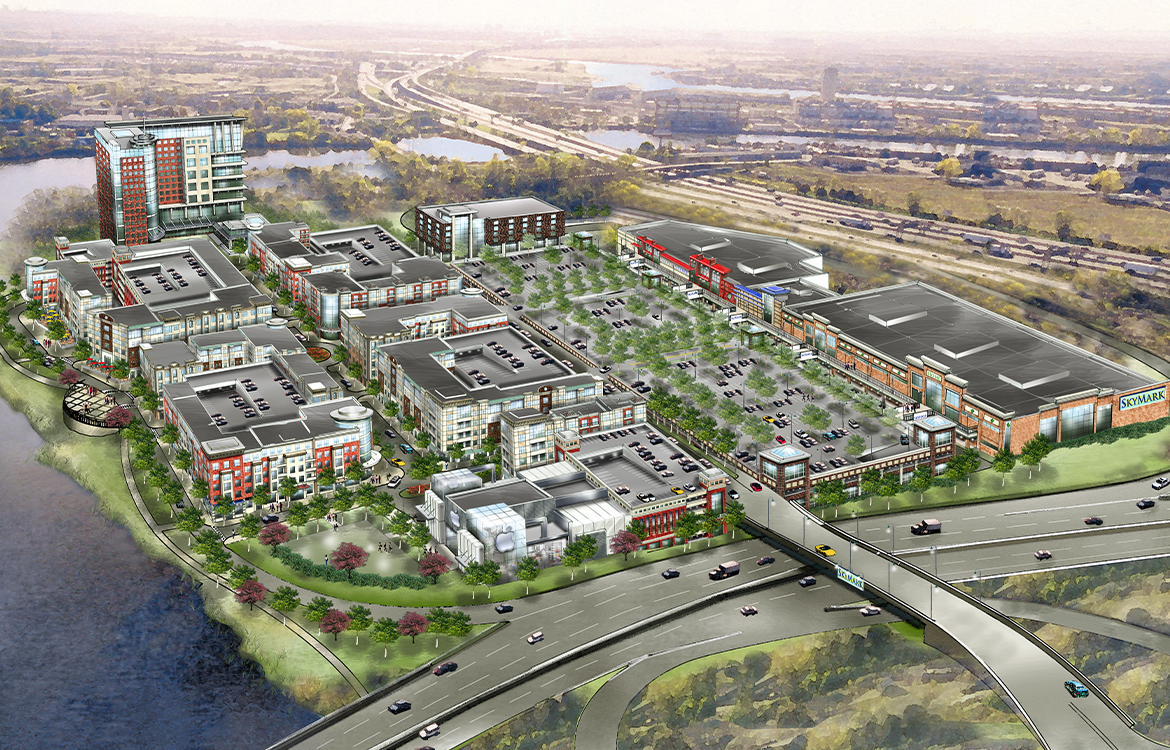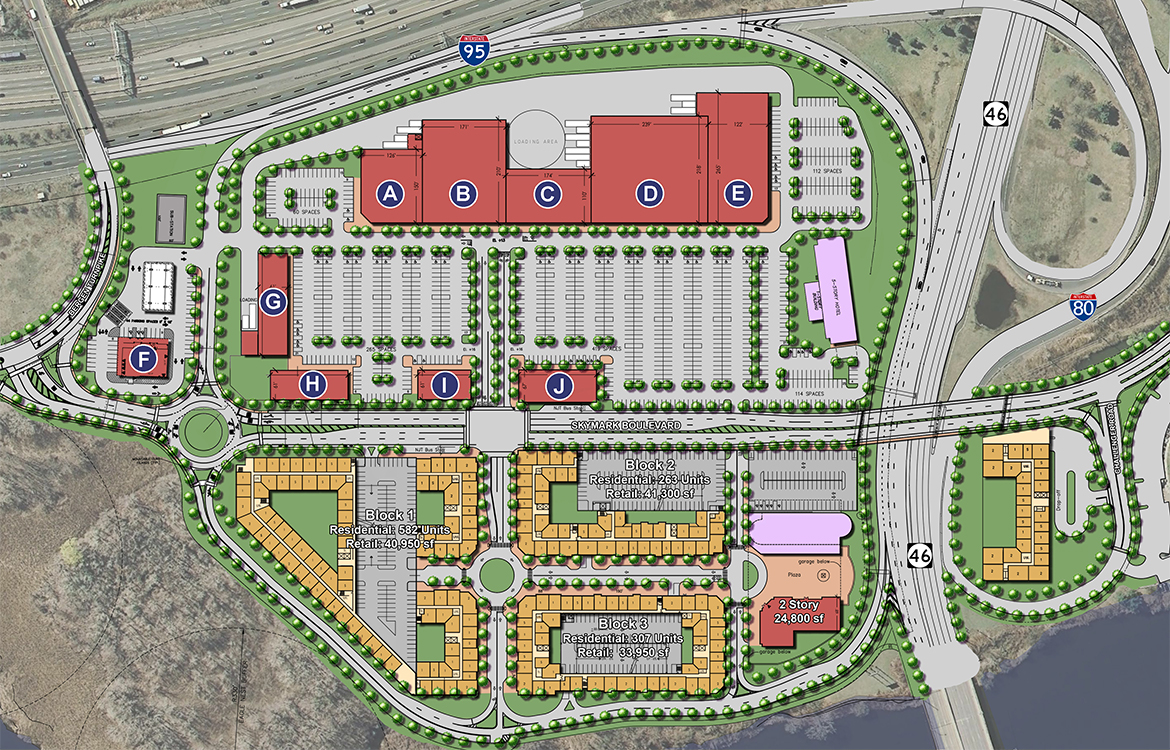 DMR developed a master plan theme and design concepts for SkyMark Center to transform a 55-acre property in Ridgefield Park, NJ into two unified districts: a Regional Retail Center and a Mixed-Use Village Center. The SkyMark Redevelopment is the largest to be built in Bergen County in the last 30 years.
SkyMark Center will offer retail opportunities to both small and large retailers. The Regional Retail Center will provide a combination of big box retailers, junior anchors, and a fitness center and self-storage facility. The Village Center will provide a pedestrian friendly, shopping district for ground floor retailers and restaurants.
Located at the intersection of the New Jersey Turnpike, Route 80 and Route 46, SkyMark is located in New Jersey's most populous county and in one of the nation's highest income counties per capita.
In addition to approximately 850,000 square feet of retail, SkyMark will include approximately 1,000 residential units and a full service conference hotel with a world-class spa facility.