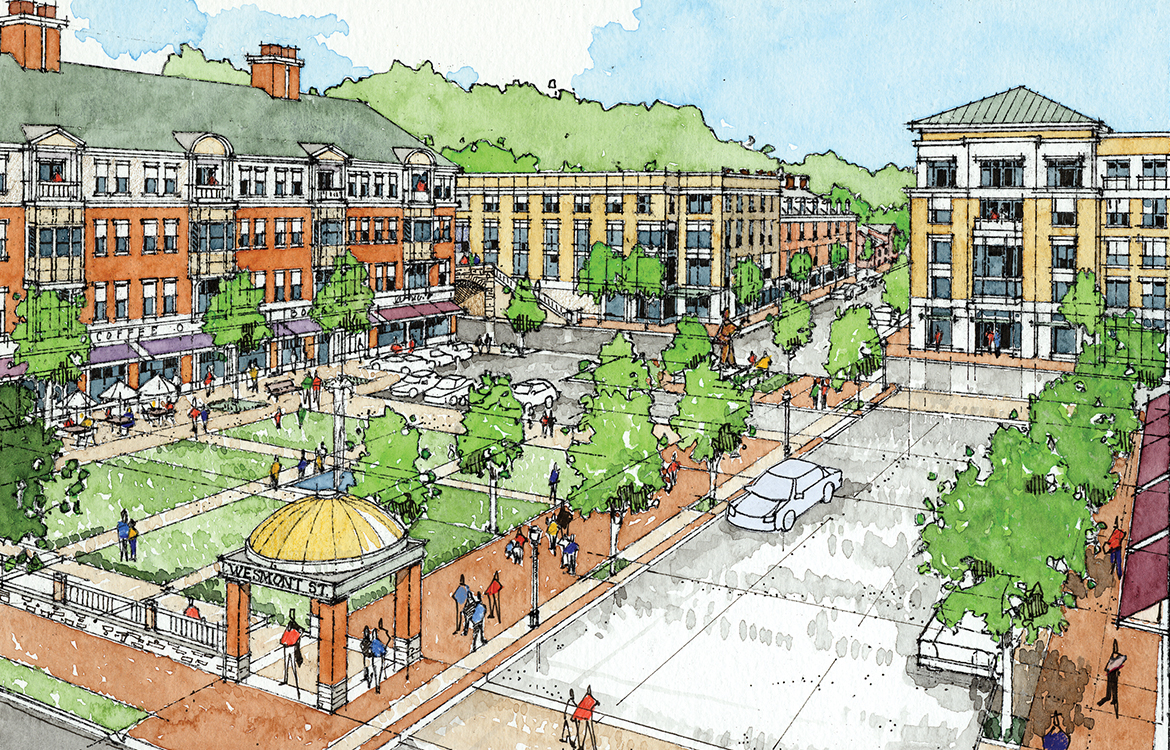 Somerset Development, owner of a 67-acre tract of land which had been declared an area in need of redevelopment, retained DMR to plan and design a comprehensive redevelopment project on the site of the former Curtiss-Wright aircraft plant.
Working with the community, various agencies, the municipality, and the developer, DMR completed the conceptual land use plan that provided for a mixed-use of 737 housing units, 130,000 square foot of retail space, office space, walking and biking paths, a public square, a community center and a new middle school – all within a five minute walk to a proposed train station connecting the Bergen Line commuter rail to Manhattan. The goal of this design was to foster a true live, work and play environment.
Wesmont Station received a Smart Growth Award from New Jersey Future.