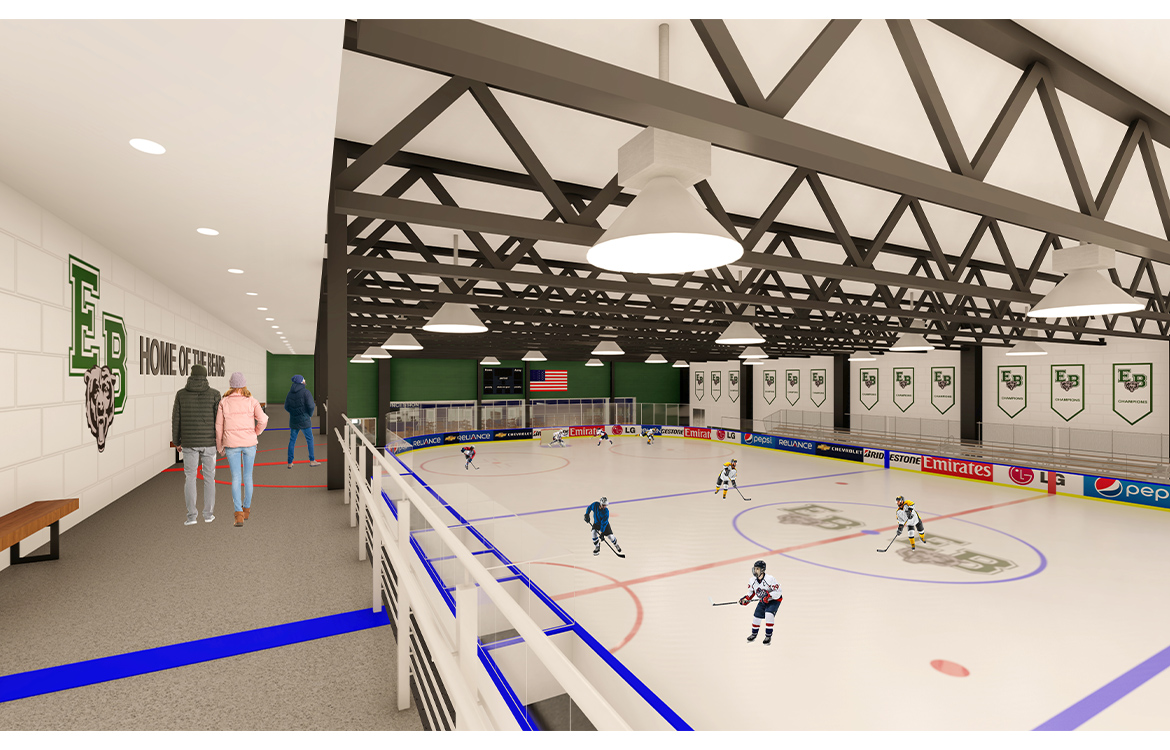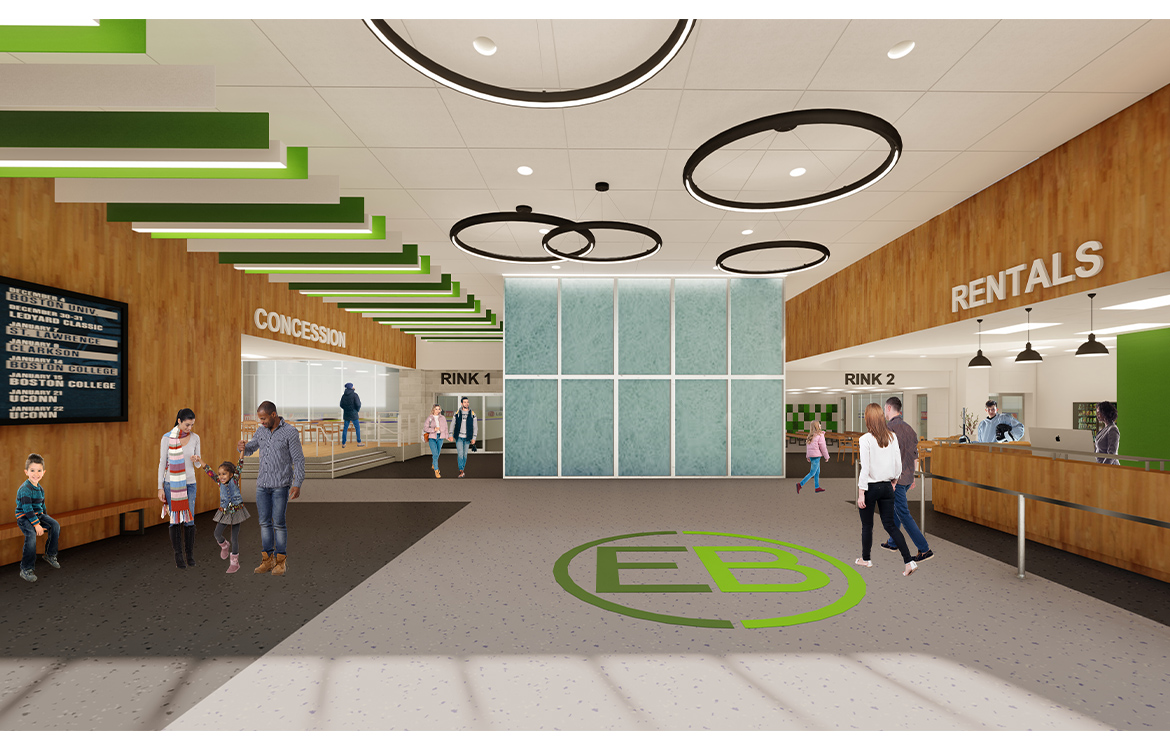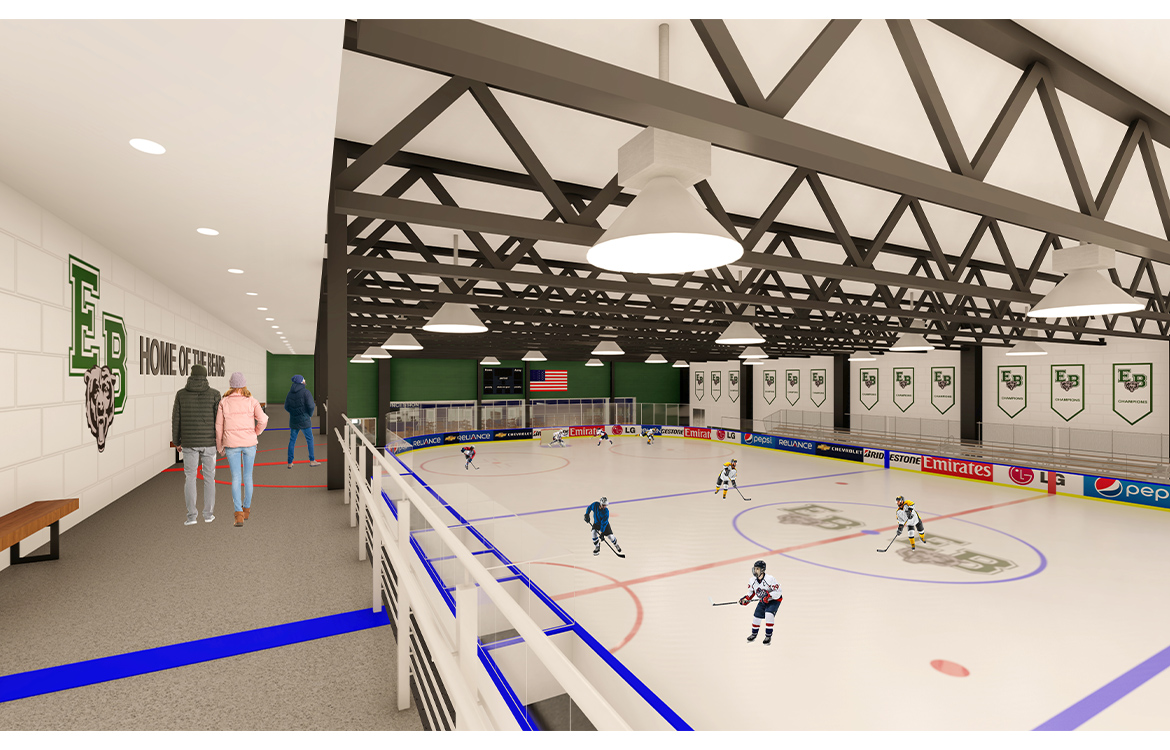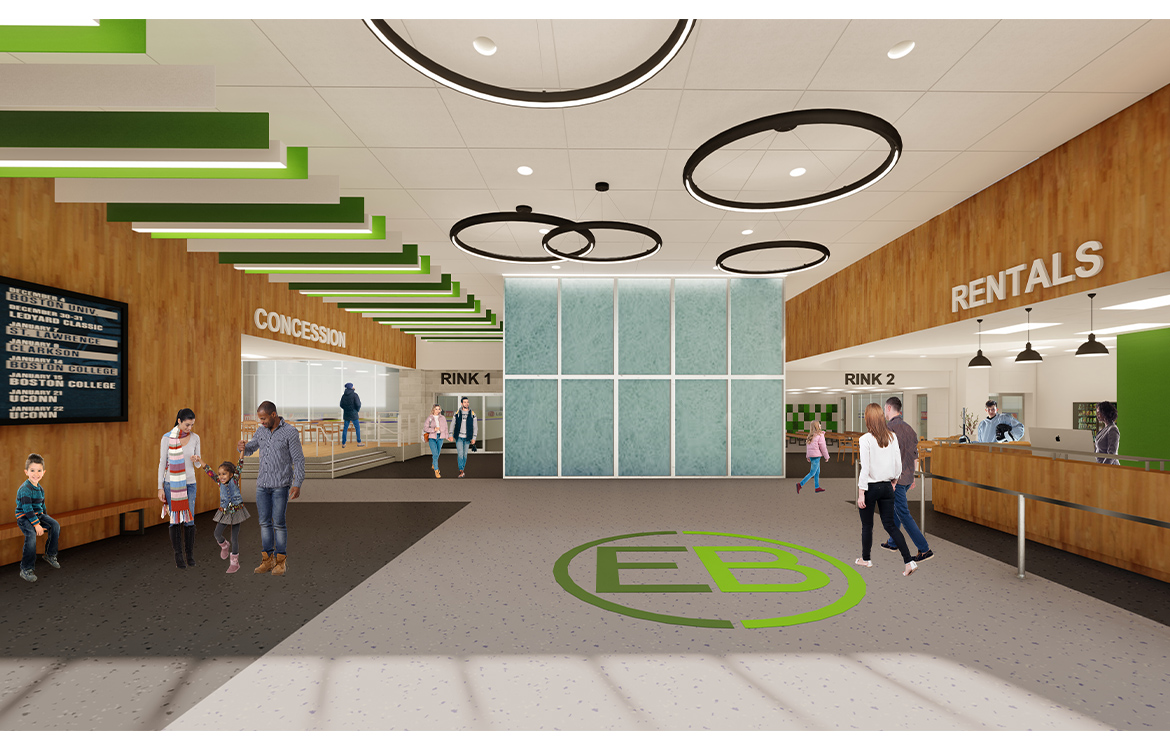 Along Route 18 in East Brunswick, where DMR's planners first studied how to revive the busy, yet highly vacant route, DMR's designed another redevelopment project, the East Brunswick Ice Rink.
The 84,000 SF, twin-rink arena is expected to function not only as a community hub for East Brunswick, but also as a revenue source for the town, generating funds through league rentals, events and tournaments. As part of the redevelopment plan written by DMR's planners, the developer of the adjacent Legacy Place will provide some of the infrastructure needed for the project.
DMR provided the architectural design for the facility, which in addition to the two rinks, offers multiple viewing options, including bleacher, balcony and a raised viewing platform. A large lobby is also expected to be a venue for events beyond ice skating or hockey.