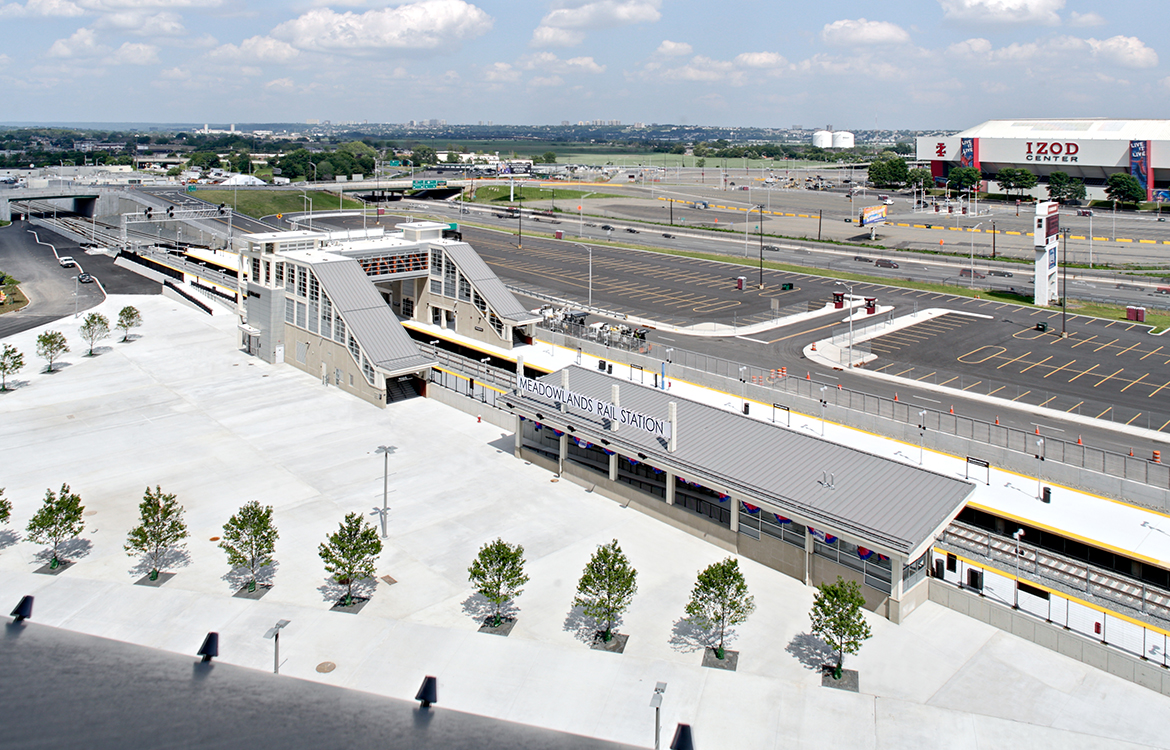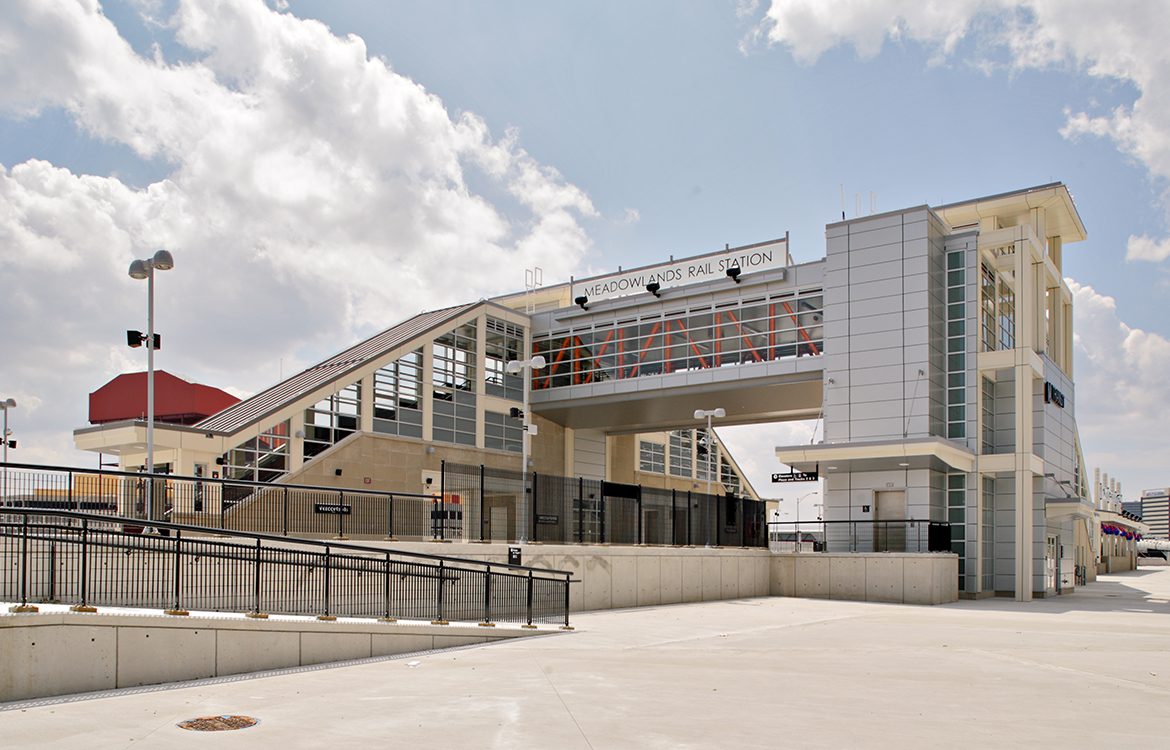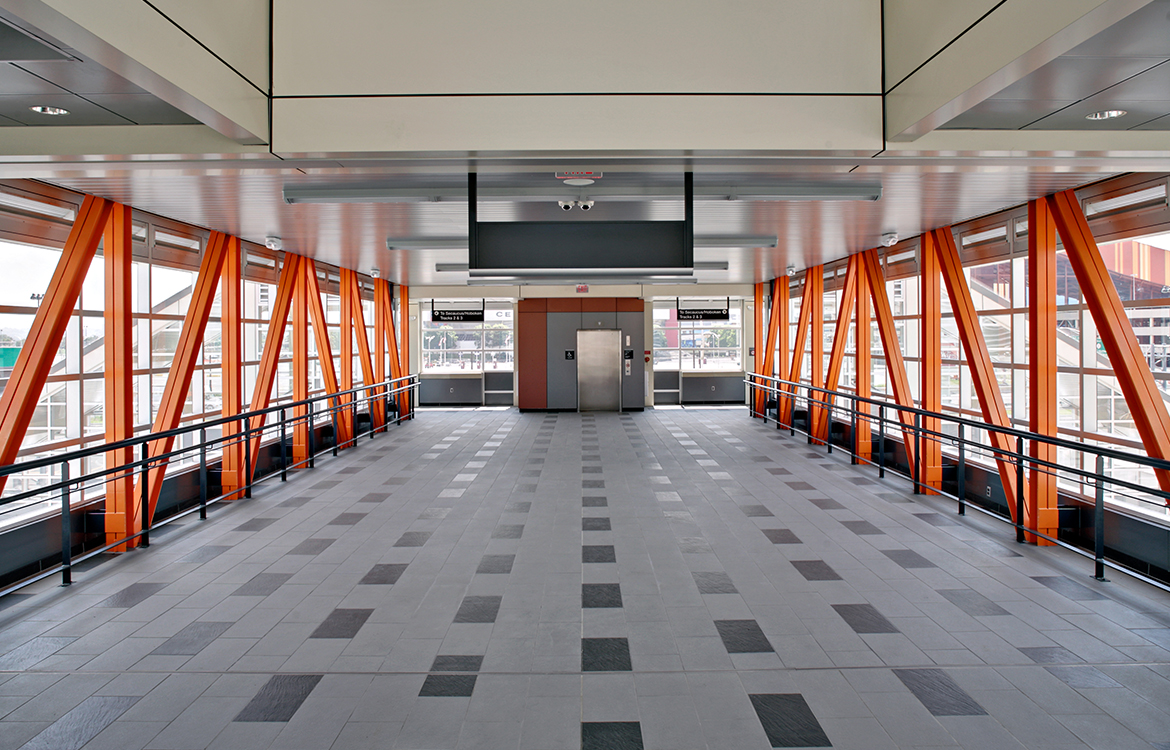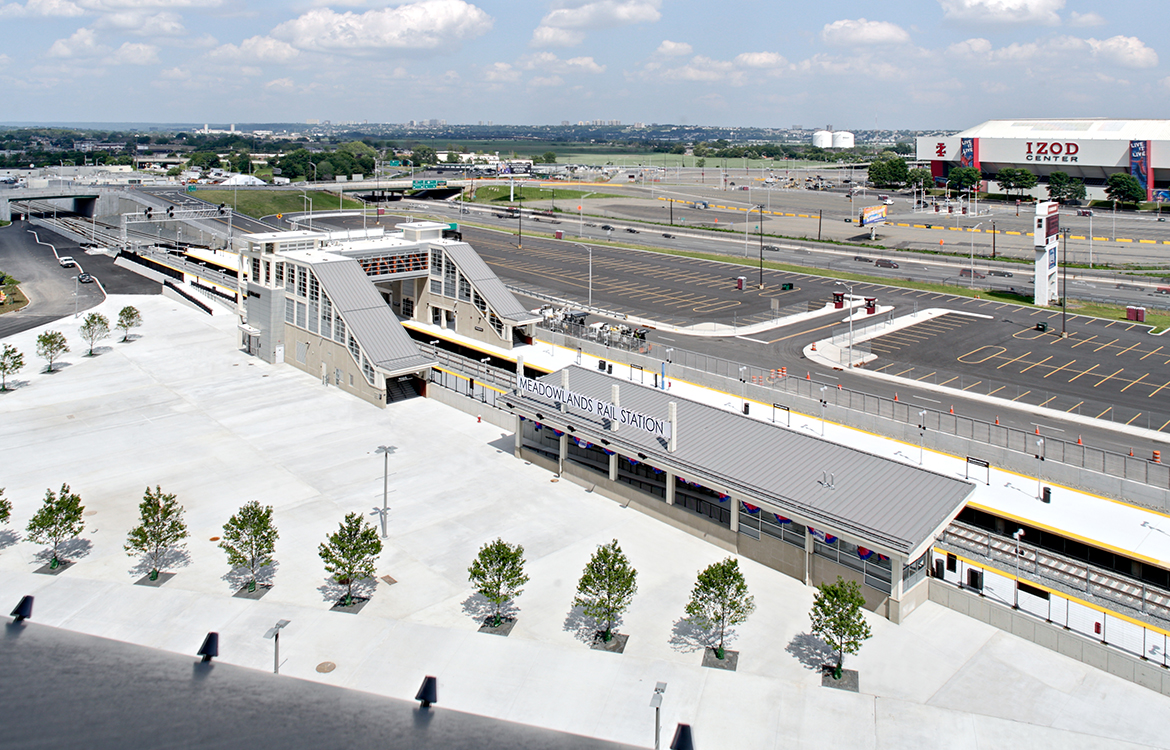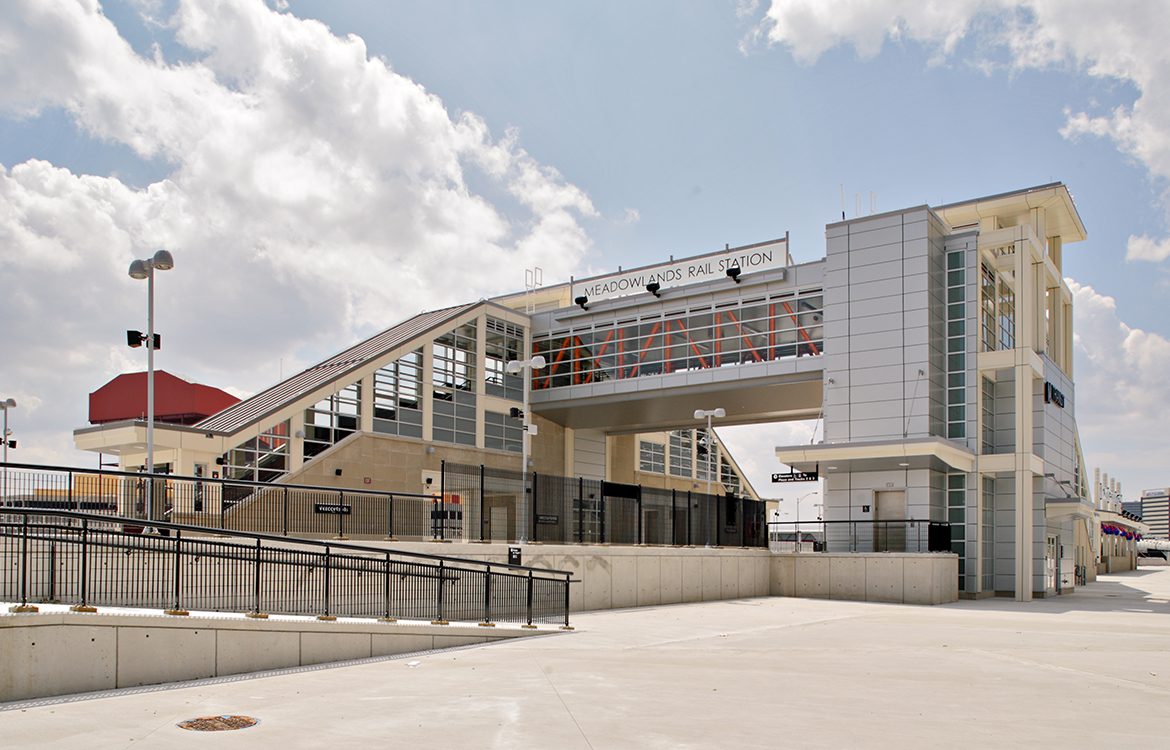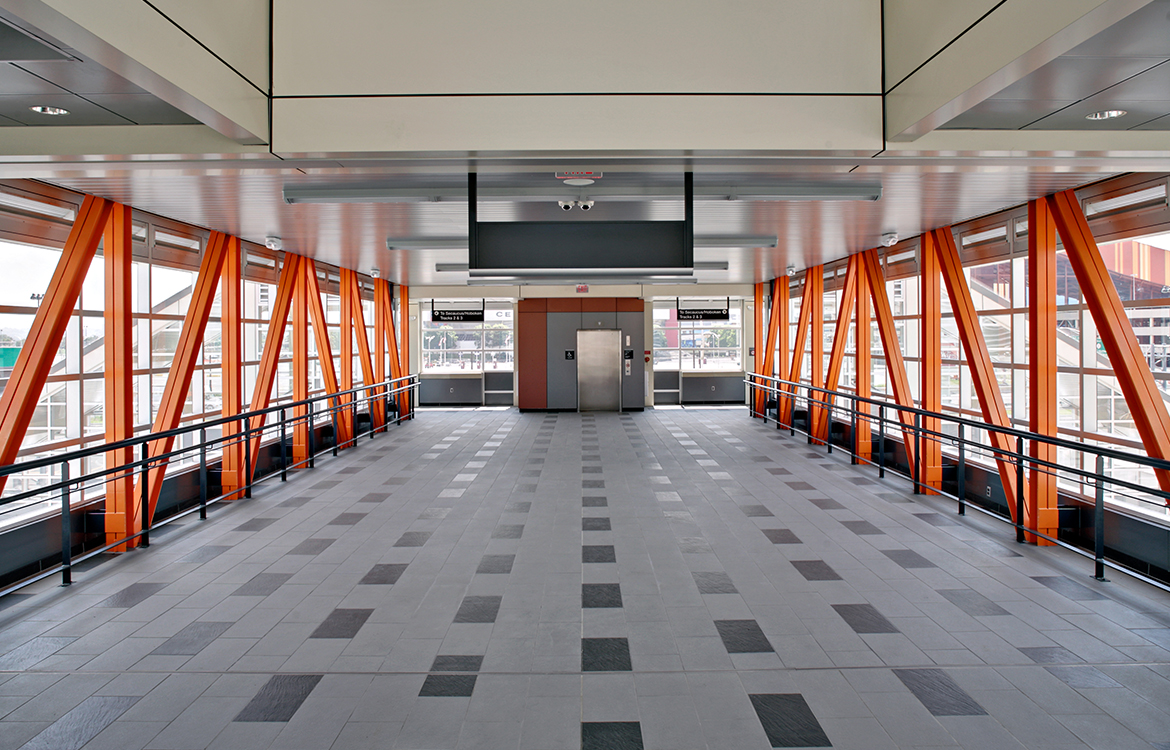 As a member of the development team for the Meadowlands Railroad and Roadway Improvement project, DMR designed the train station that first brought rail service to the world class entertainment complex. The project was commissioned by then New Jersey Governor Christine Todd Whitman to service the complex which at the time included the IZOD Center, racetrack and Giants Stadium.
The station design focused on intuitive and safe pedestrian circulation, including a large circulation stair, overpass, ramp systems and a pedestrian plaza to move people safely and efficiently. DMR's design includes curved roofs, symbolizing motion, and rectilinear tower elements to add height to an otherwise flat landscape.
The design of the rail station was a defining moment in the formation of DMR's design identity. While the firm had not previously designed a rail station, DMR's creative concept was praised by rail professionals as DMR's fresh perspective to station design resulted in a more functional space.