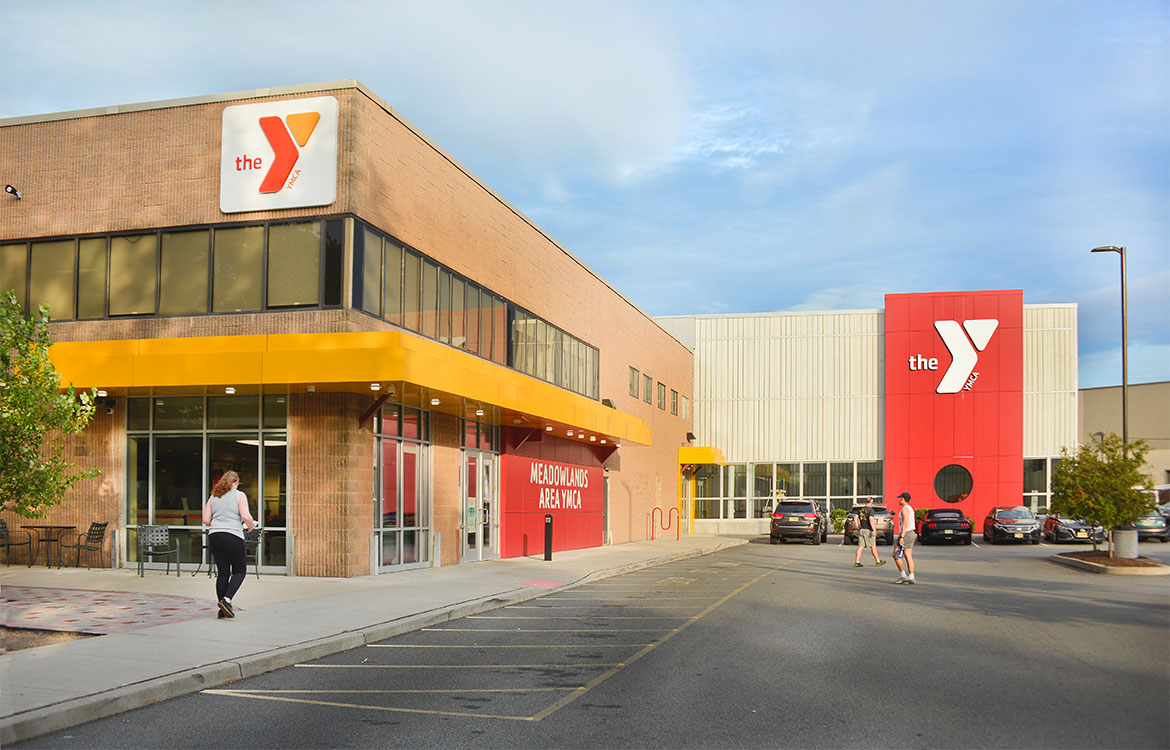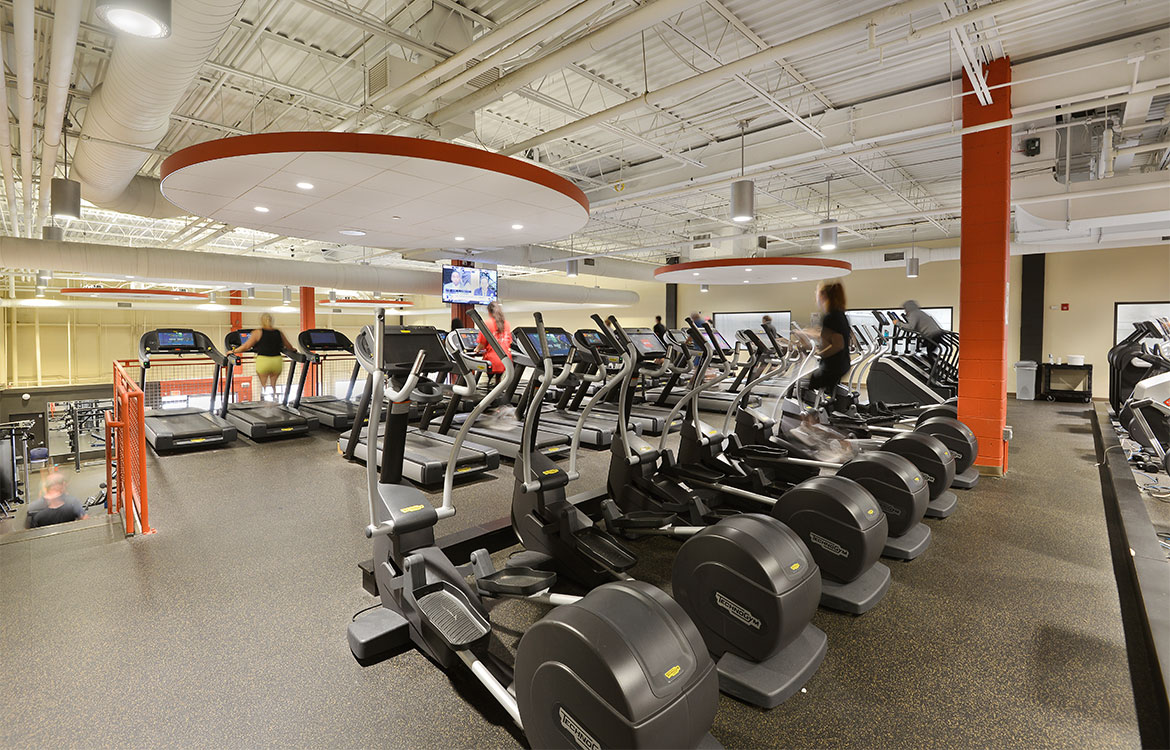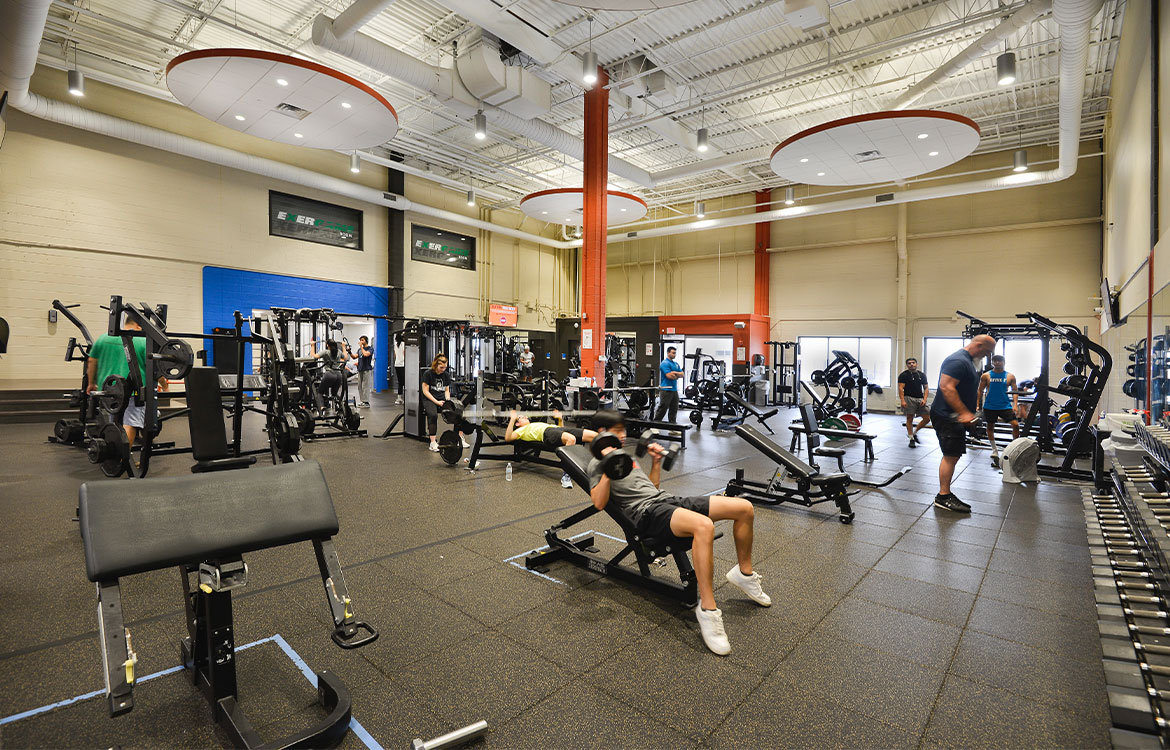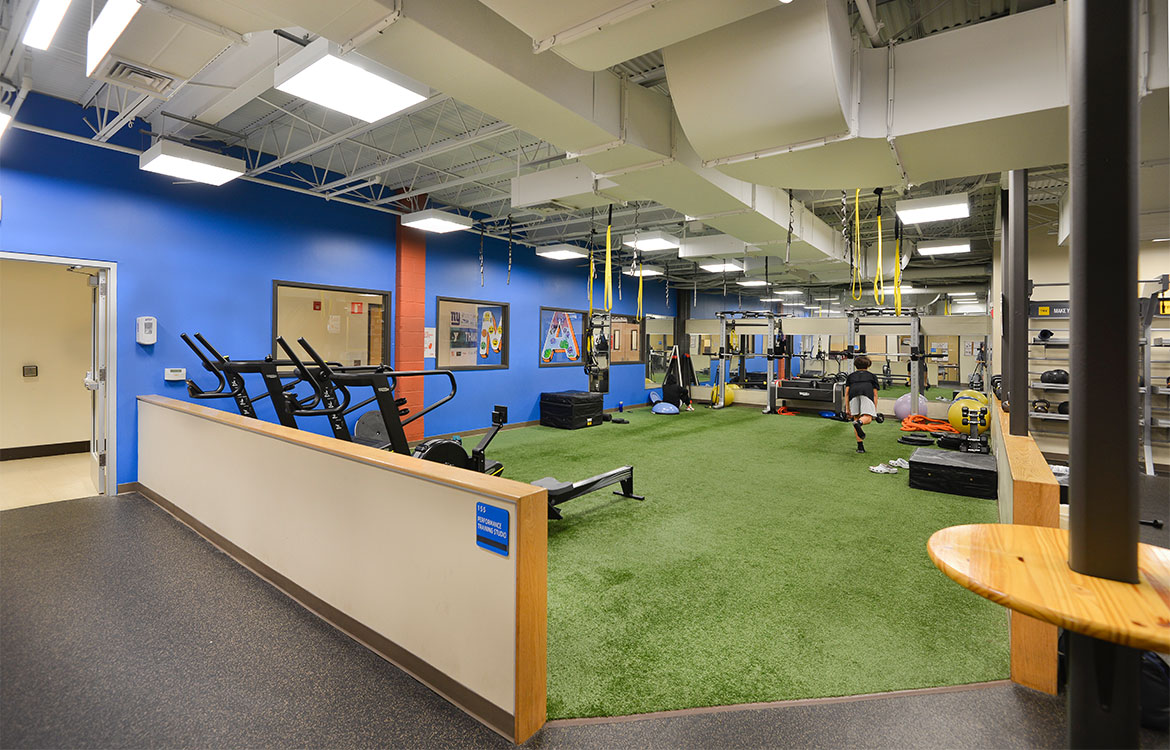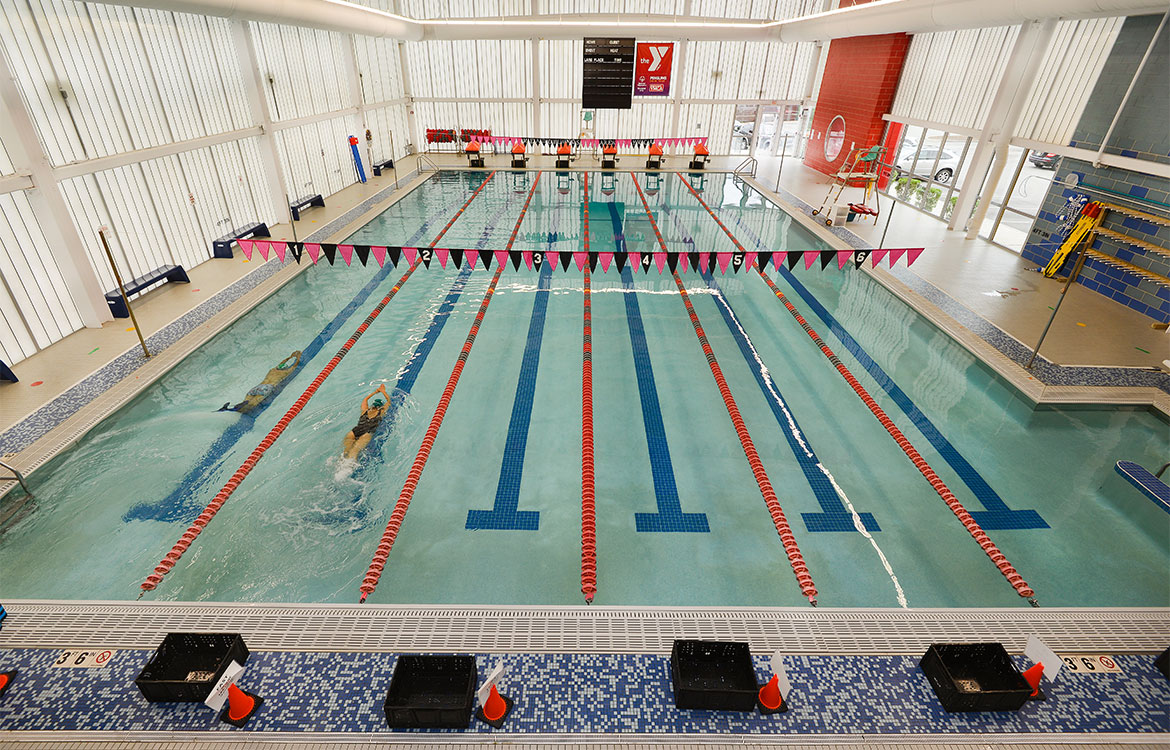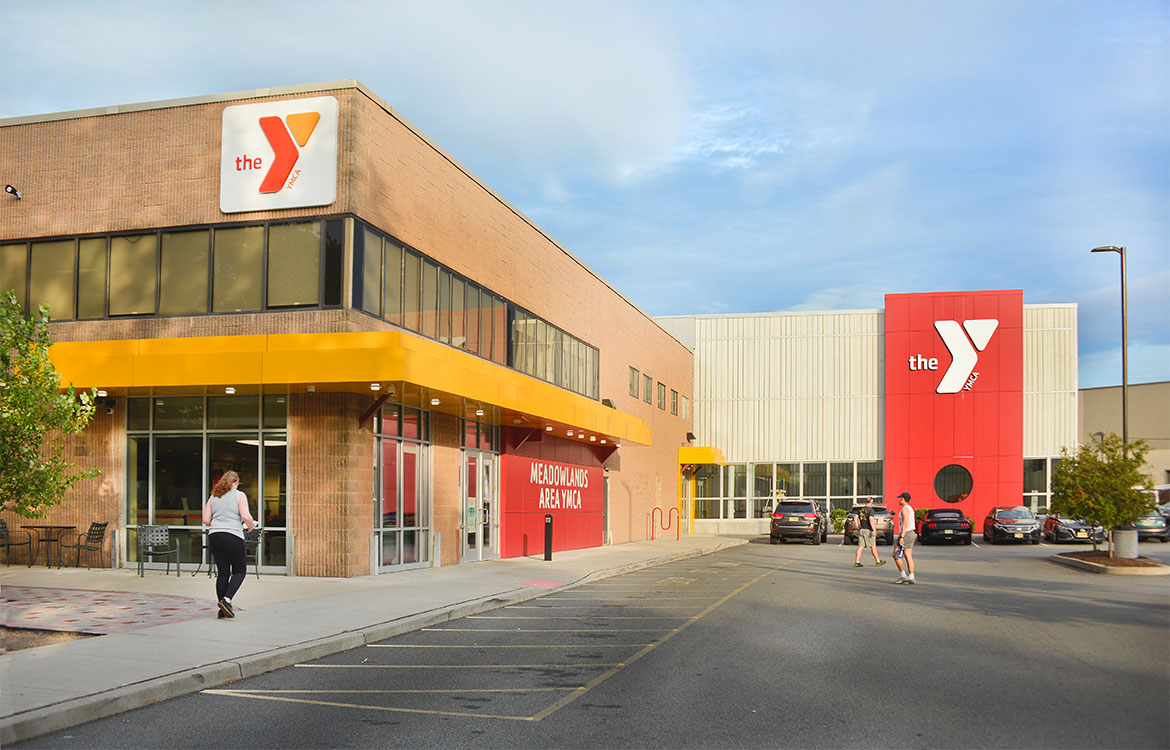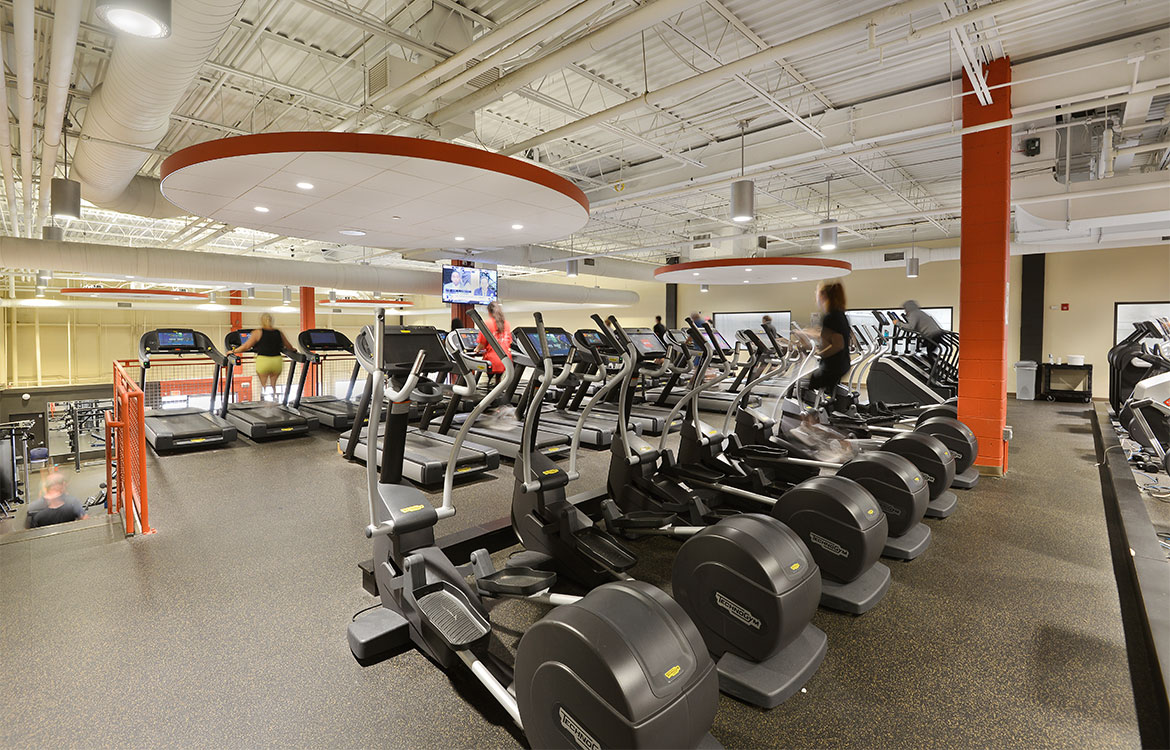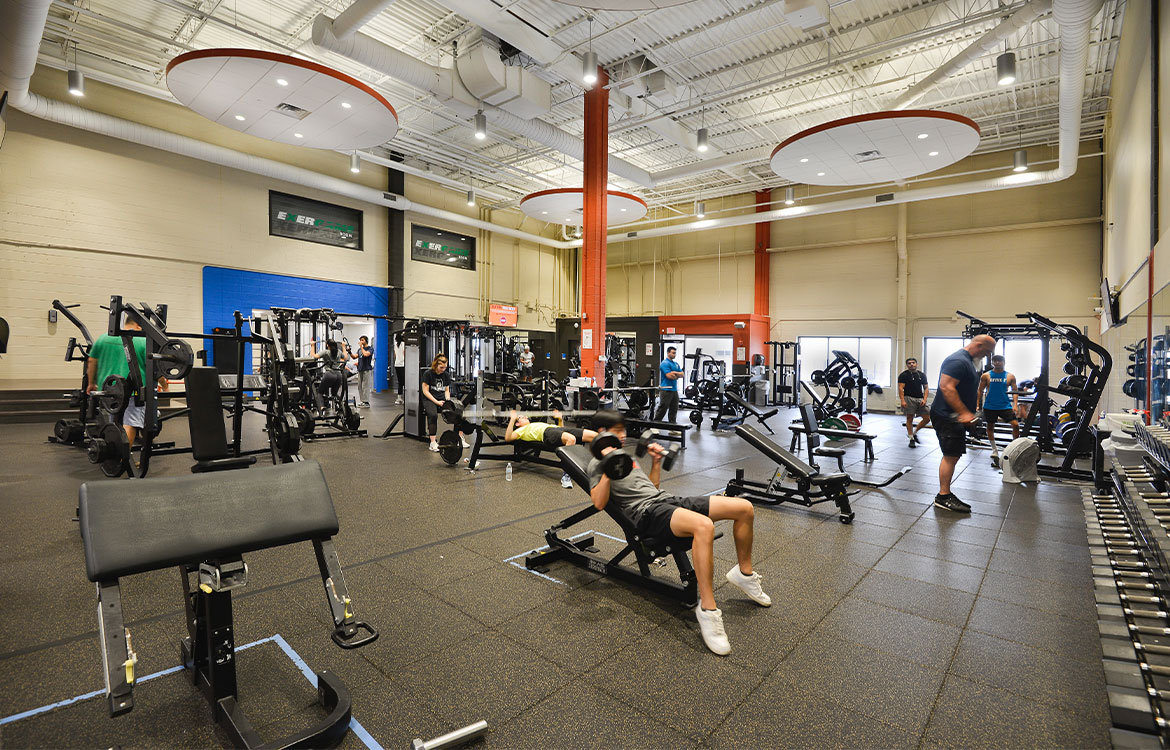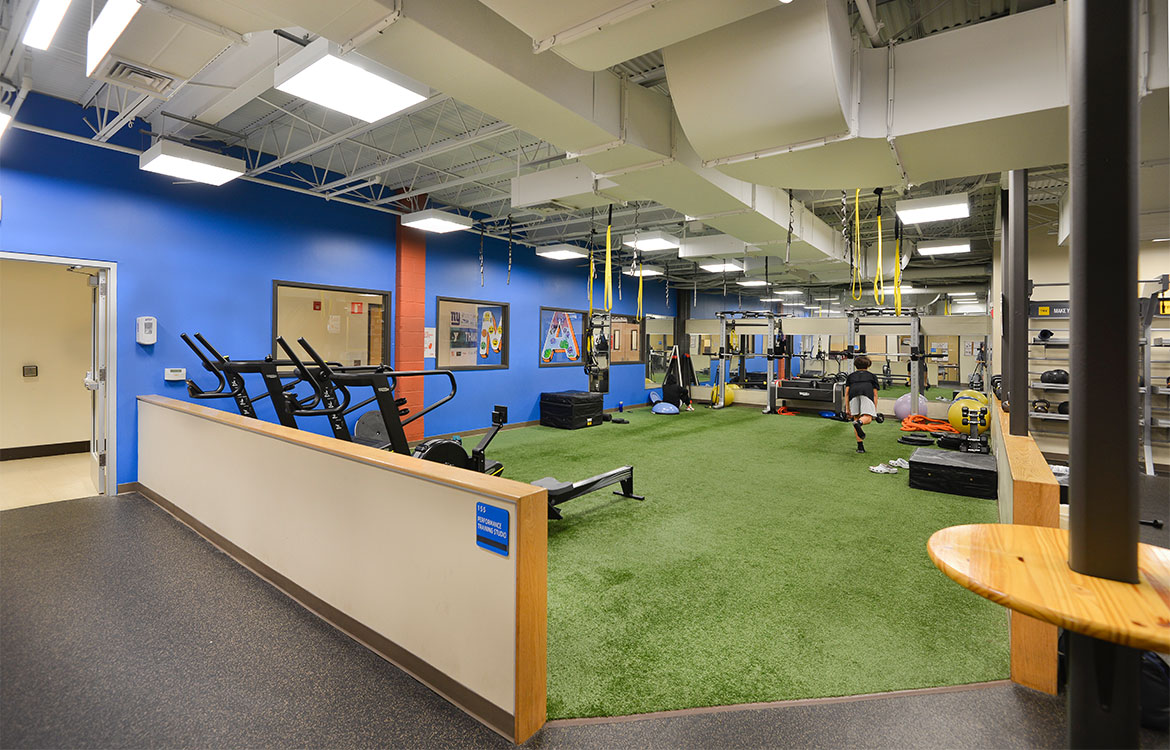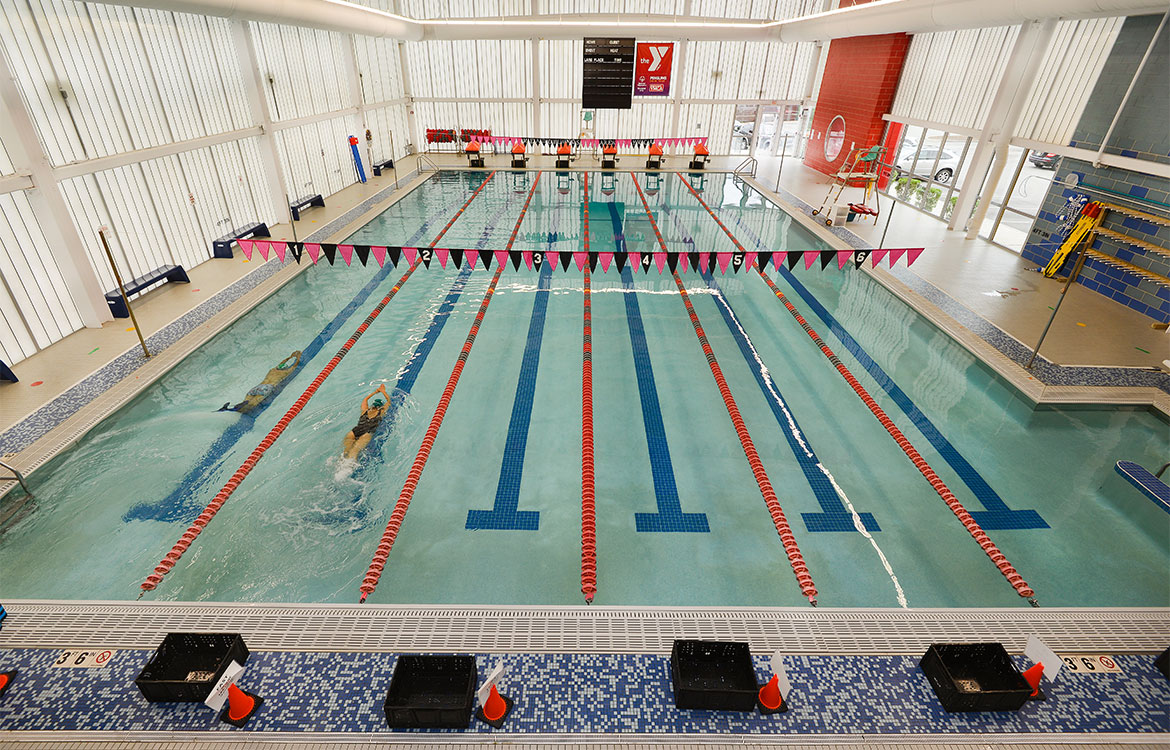 The Meadowlands YMCA, once known as "the Y without walls," retained DMR to transform the former Brooklyn Nets training center in East Rutherford into their first permanent, full-time home. Previously, the Meadowlands YMCA provided their programs in more than 50 different locations in 13 municipalities.
The project renovated the now 83,200 square foot facility into a thriving YMCA and community center which provides more than 400 programs and amenities. The program reused the two NBA basketball courts previously utilized by the Brooklyn Nets, now known as the Gatorade Gym. An expansion added a 9,600 square foot aquatics center, with a six-lane, 25-yard competition pool.
The project also includes a 15,000 square foot fitness center, performance training studio, cycling studio, group exercise and dance studios and fitness assessment kiosks. Additional amenities include a physical therapy practice, health and wellness educational seminars, nutrition consults, massage therapy, steam rooms and saunas, a cooking studio for demonstrations and classes, and a fit cafe.
The Mara Center for Early Childhood Learning, funded with a gift by John Mara, President, CEO and co-owner of The New York Giants, is a centerpiece of the building, and provides all-day infant care and preschool through five years old.