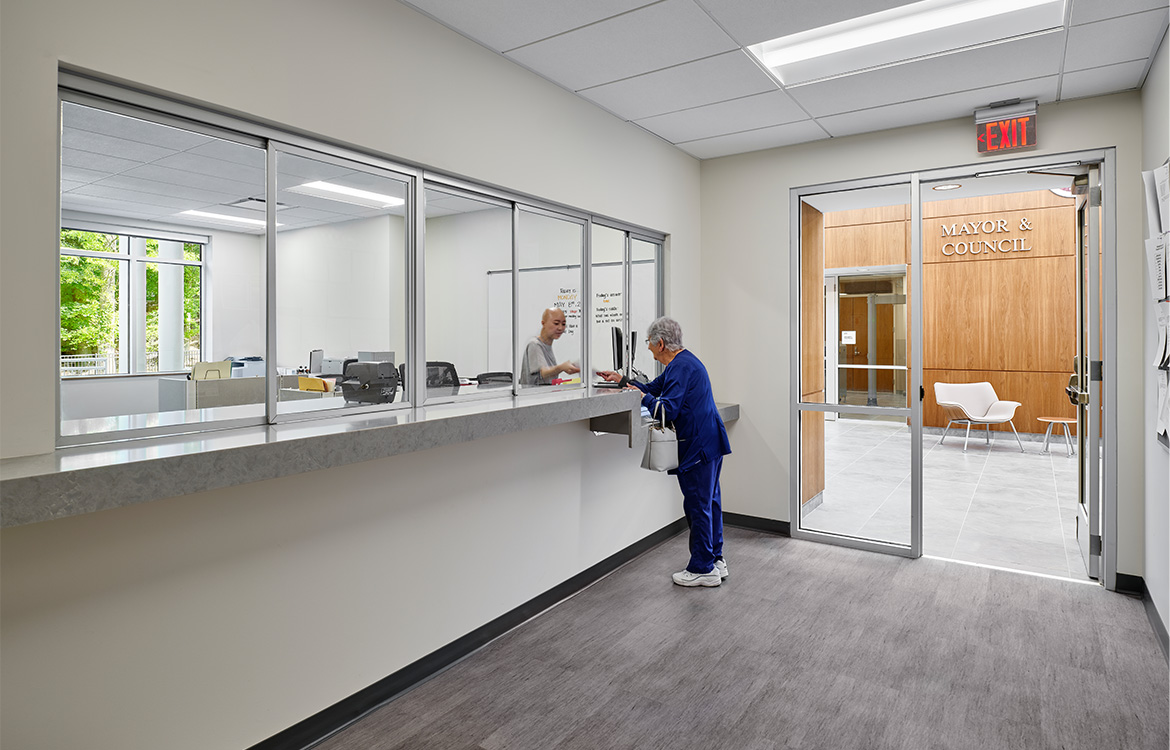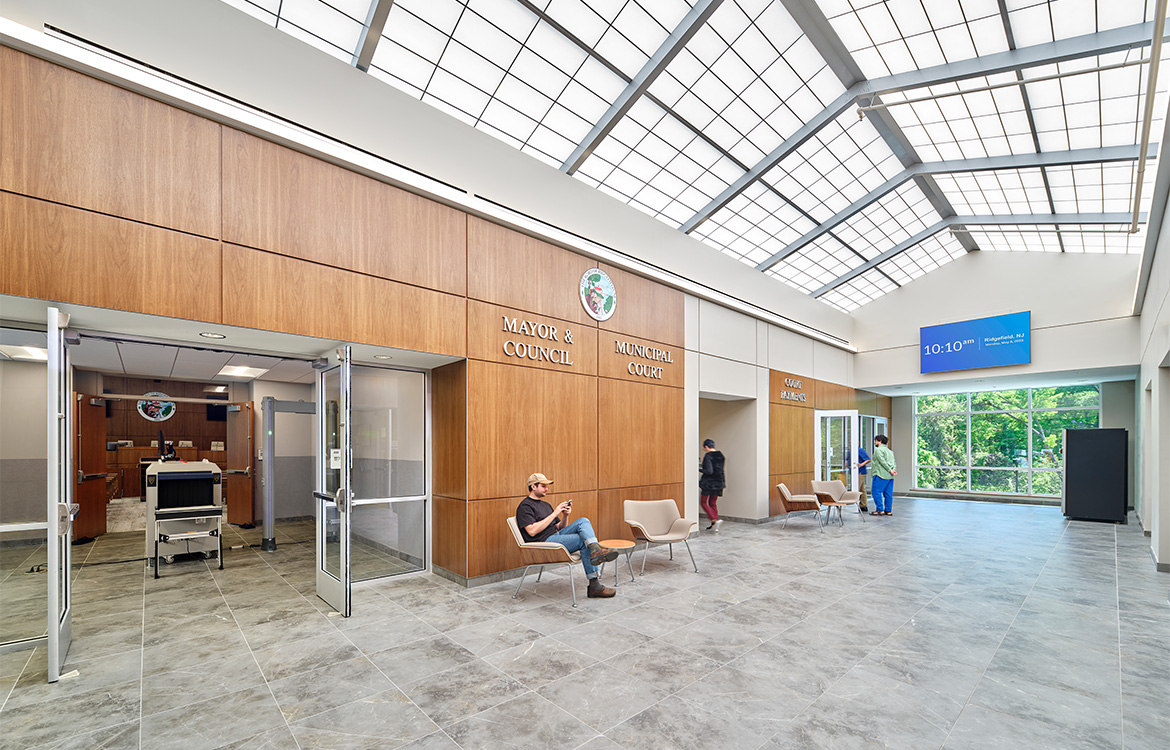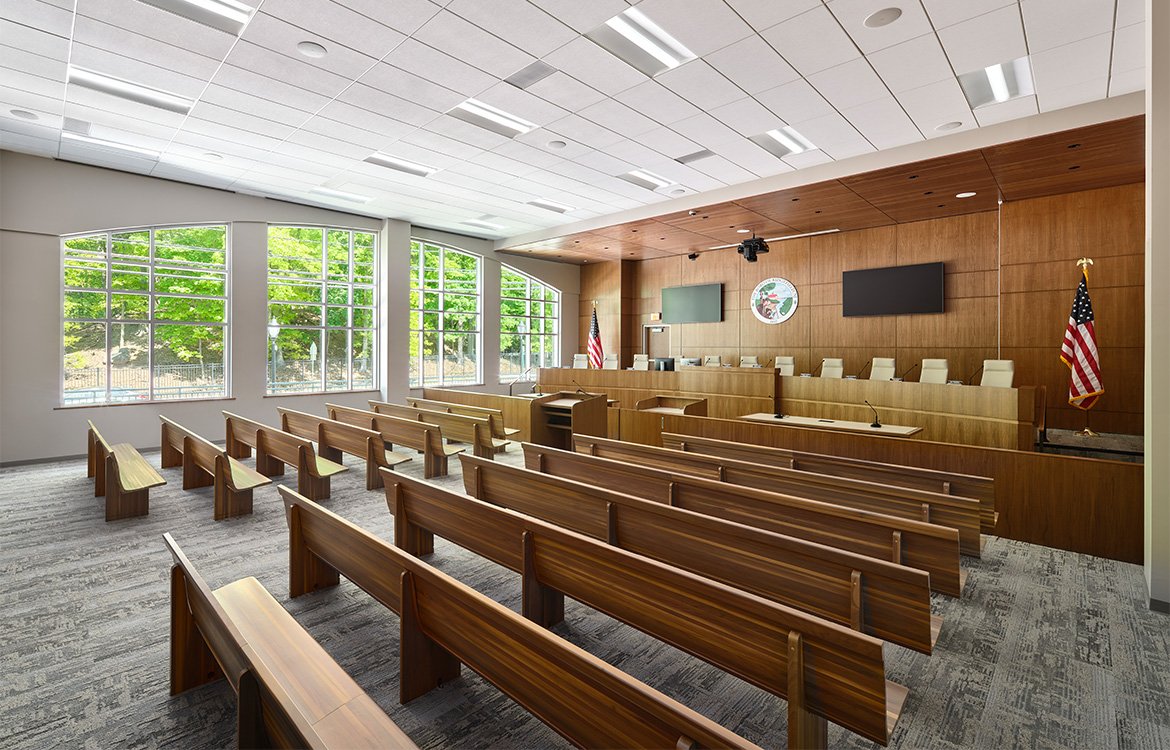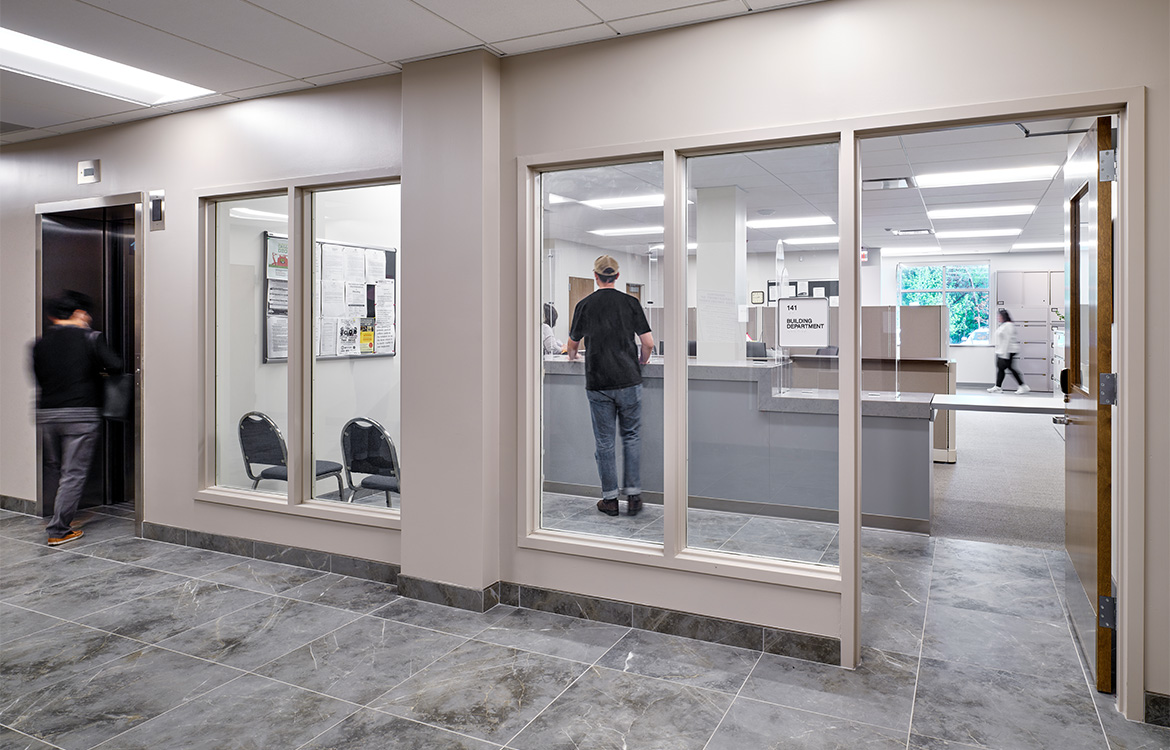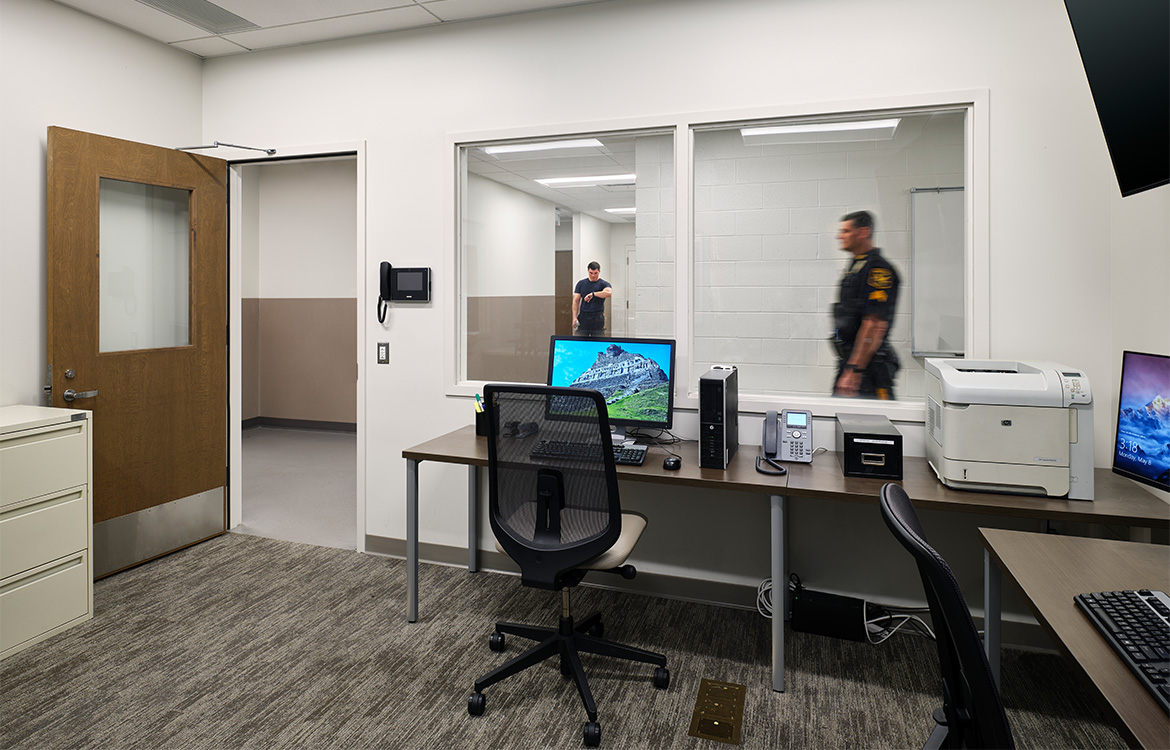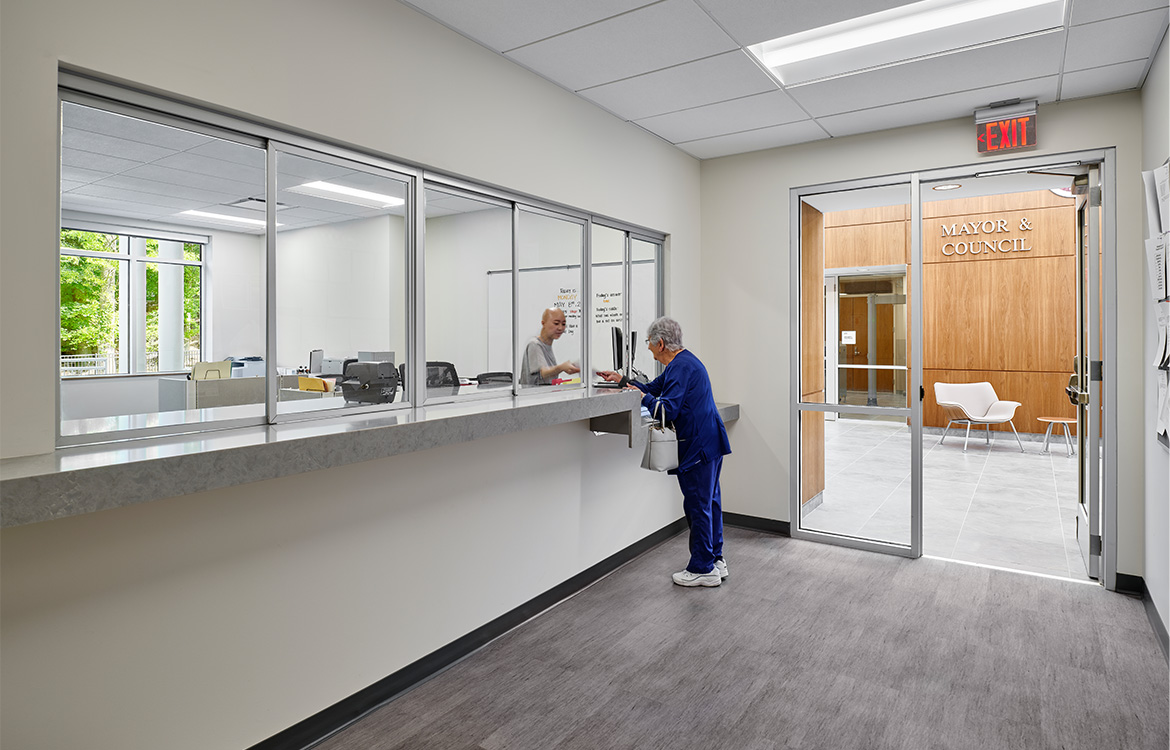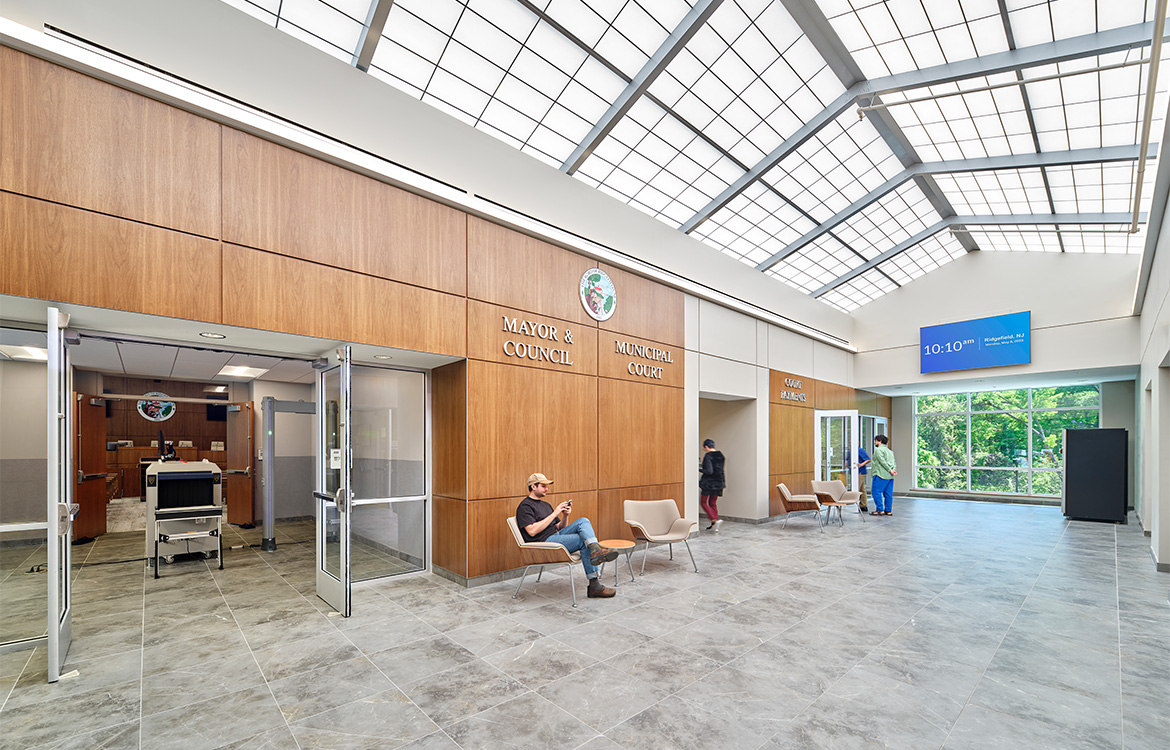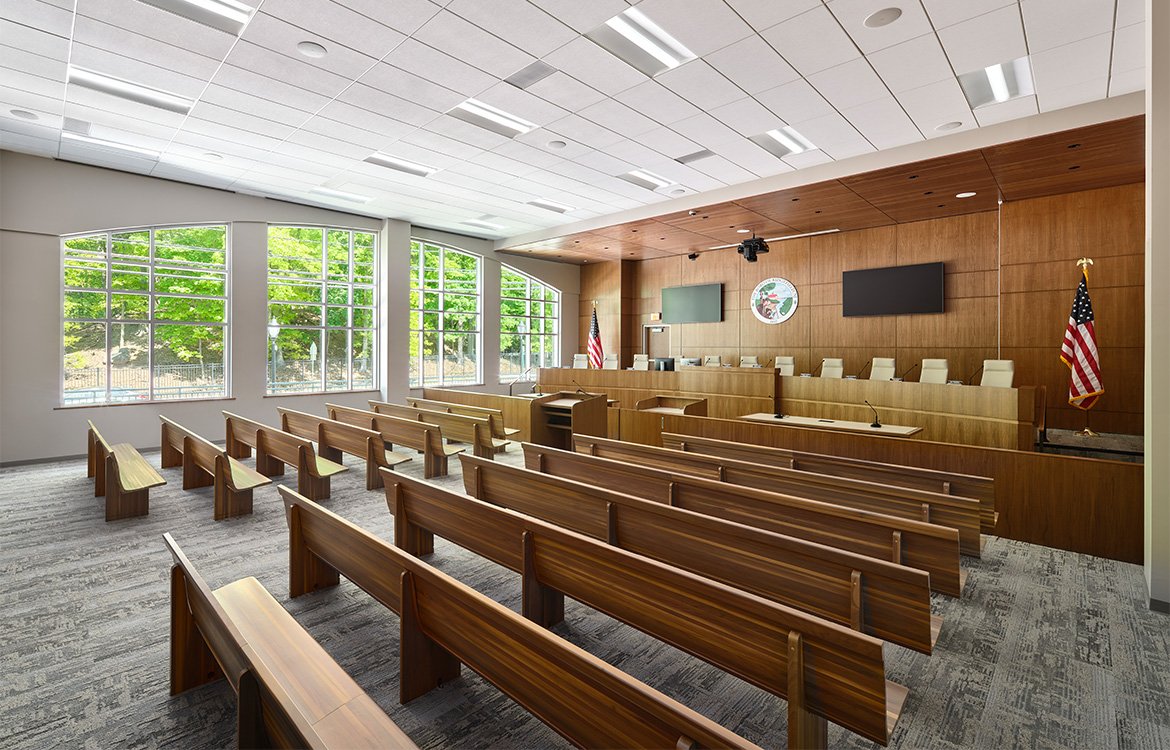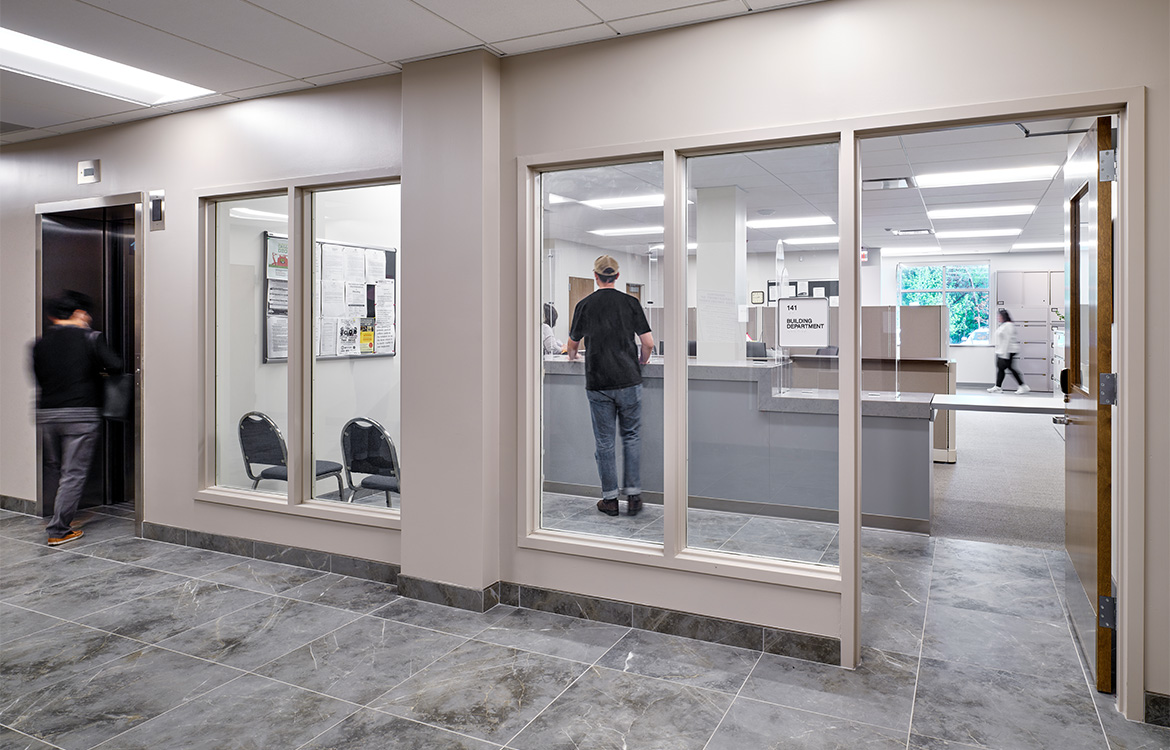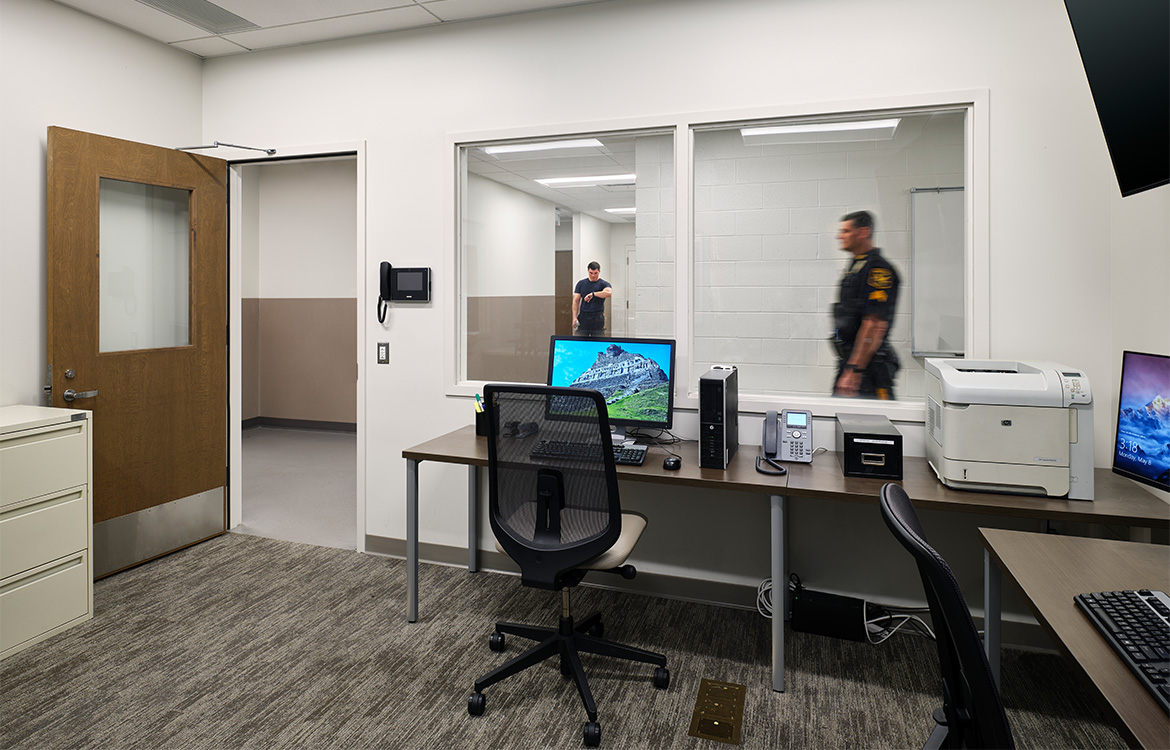 The new, 27,000 SF municipal building in Ridgefield marked the culmination of a process that integrated DMR's planning, project procurement, architecture and development practices.
The new municipal building now houses the borough's administrative offices, municipal/court chamber, and the police and building departments on previously underutilized, town-owned property. The move also paved the way for the location of the former Borough Hall, plagued with health and safety issues and inefficiencies, to galvanize the Borough's main thoroughfare through development.
Multiple practice areas within the DMR umbrella first completed a feasibility study for the new site and designated it as an area-in-need-of-redevelopment, providing the framework for greater flexibility in the procurement process. From there, DMR created a procurement program that allowed the borough to use an alternative to the traditional local public contracts law and engage redevelopers on a maximum-cost basis.
DMR also designed the facility, creating an intuitive and aesthetically pleasing space that drew inspiration from the surrounding topography. Design features include expansive windows and a large skylight, a passive outdoor area that activates nearby restaurants and a layout that seamlessly allows the building to satisfy multiple needs under one roof.
Currently, DMR's professionals are managing the process of selling the former Borough Hall to a developer.