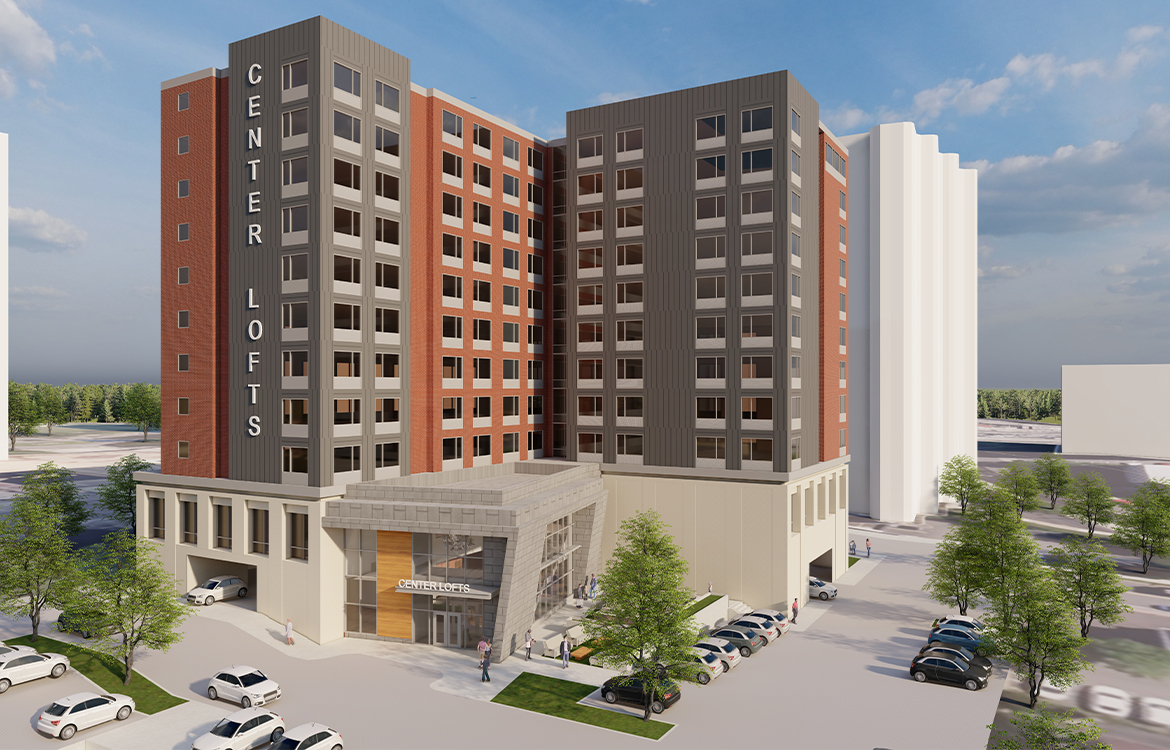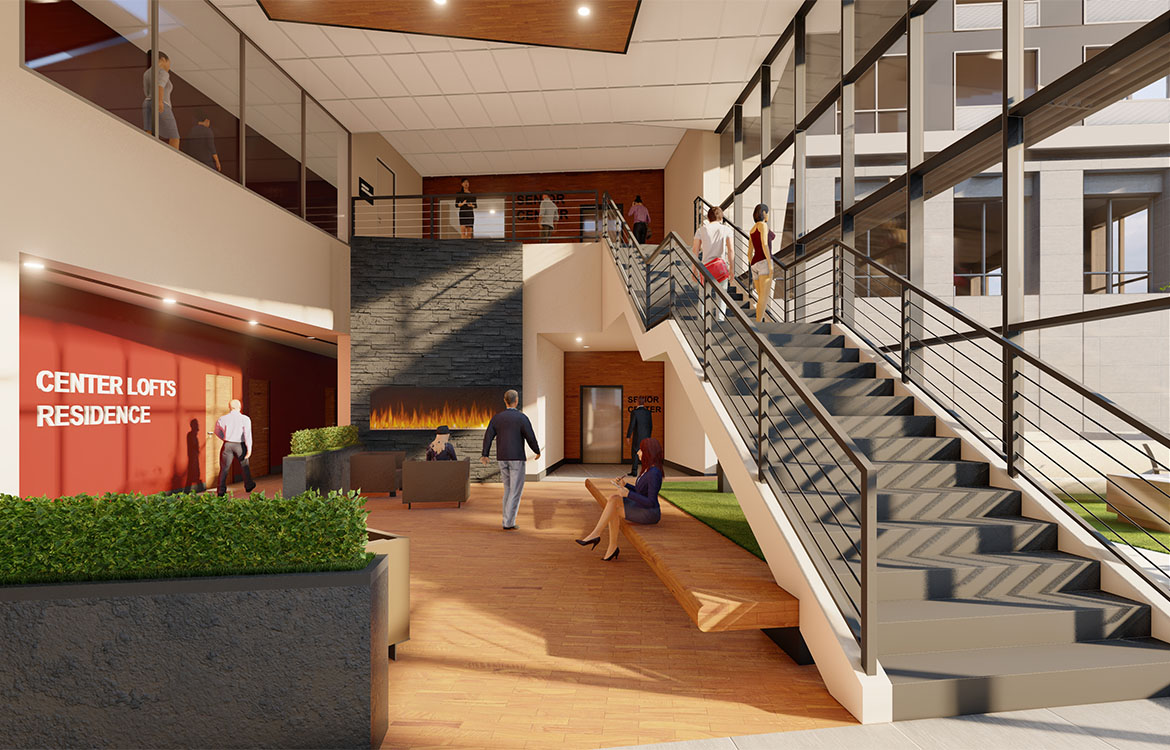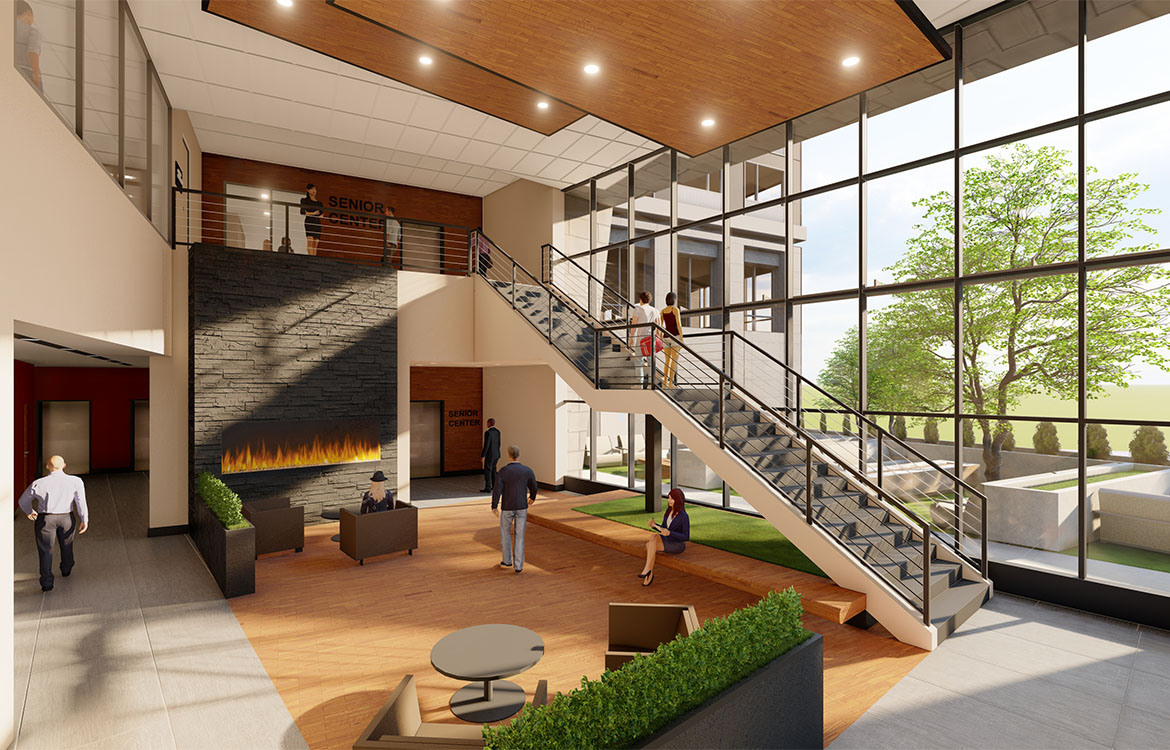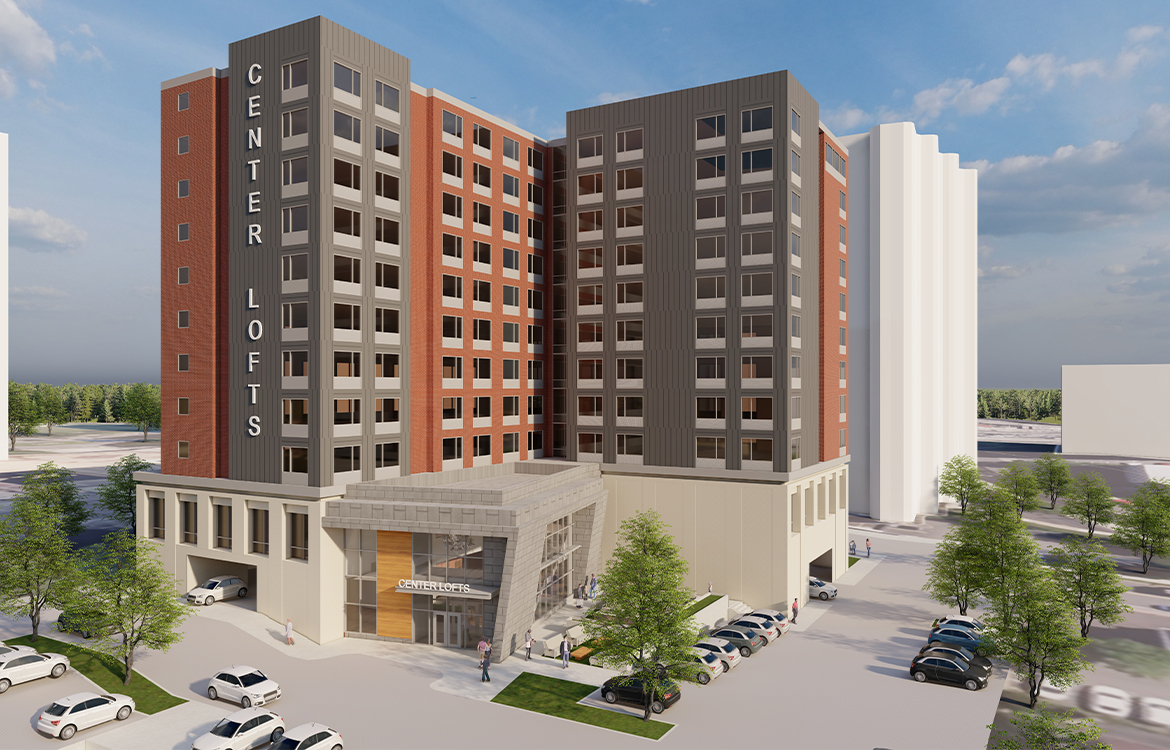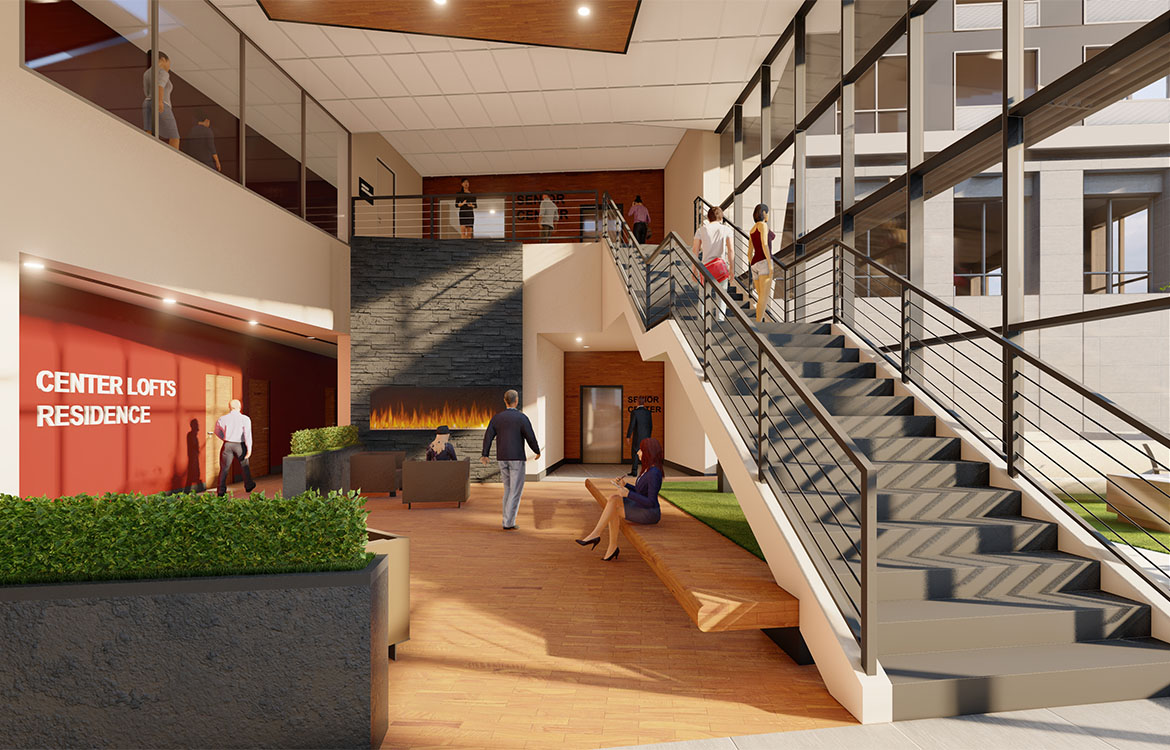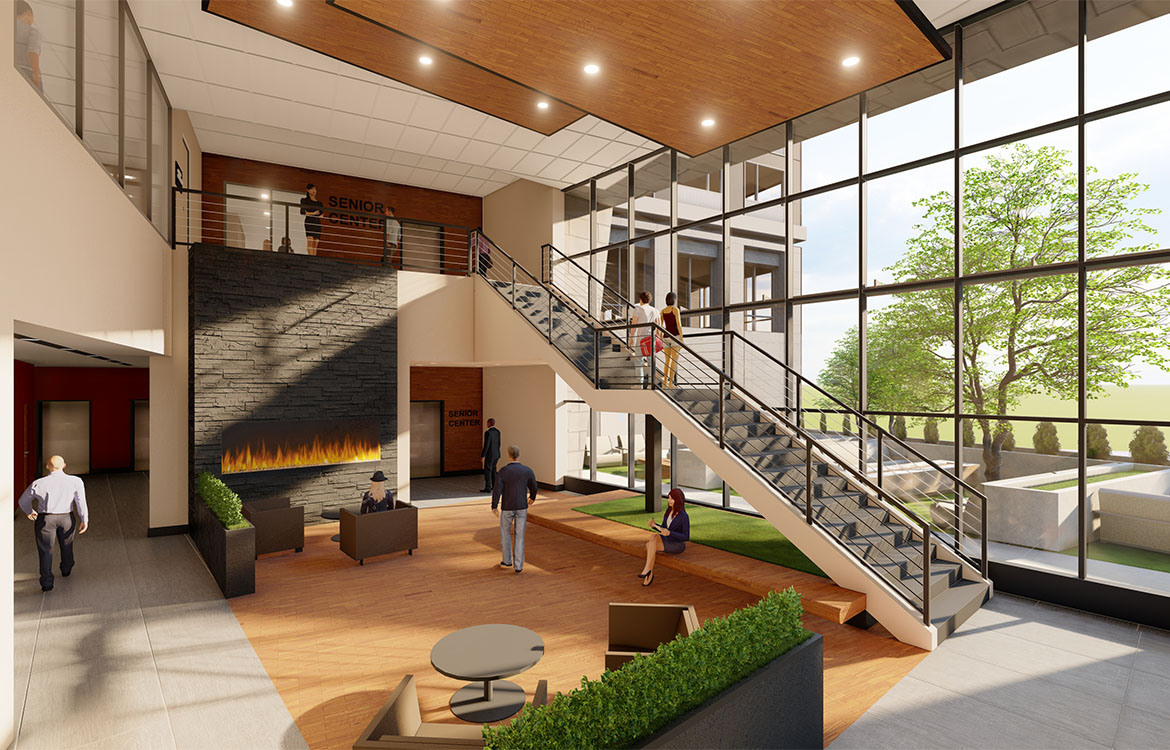 Working for the Housing Development Corporation of Bergen County, DMR designed a 148,000 SF affordable housing development on the site of the Fort Lee Municipal Building. The 11-story building will also include the Fort Lee Senior Center, which will be replaced as part of the project, and the Fort Lee Health Department.
The design is centered around a two-story lobby, clearly separating the primary functions as a residential building and senior center. Inspired by biophilic design, which seeks to connect building design to nature, the lobby is intended to feel more like a living room. The building was situated so that the lobby is southern-facing to maximize natural light, with a centrally-located fire feature, and adjacent to an outdoor courtyard space, seen through a window wall.
In total, the facility will offer 124 affordable one- and two-bedroom units. Each floor also has a dedicated lounge, offering flexibility to residents to gather or entertain.
As the building is being constructed on the site of the Fort Lee Municipal Building, the exterior design complements the existing municipal building in proportion, scale and design, with a similar facade and expressive columns, with the higher stories blending into the surrounding high-rise landscape. The 12th floor offers unobstructed views of the palisades, Manhattan and the George Washington Bridge.
The senior center includes an exercise room, art room, classrooms and a food service area equipped to support the more than 300 meals a day served to seniors.