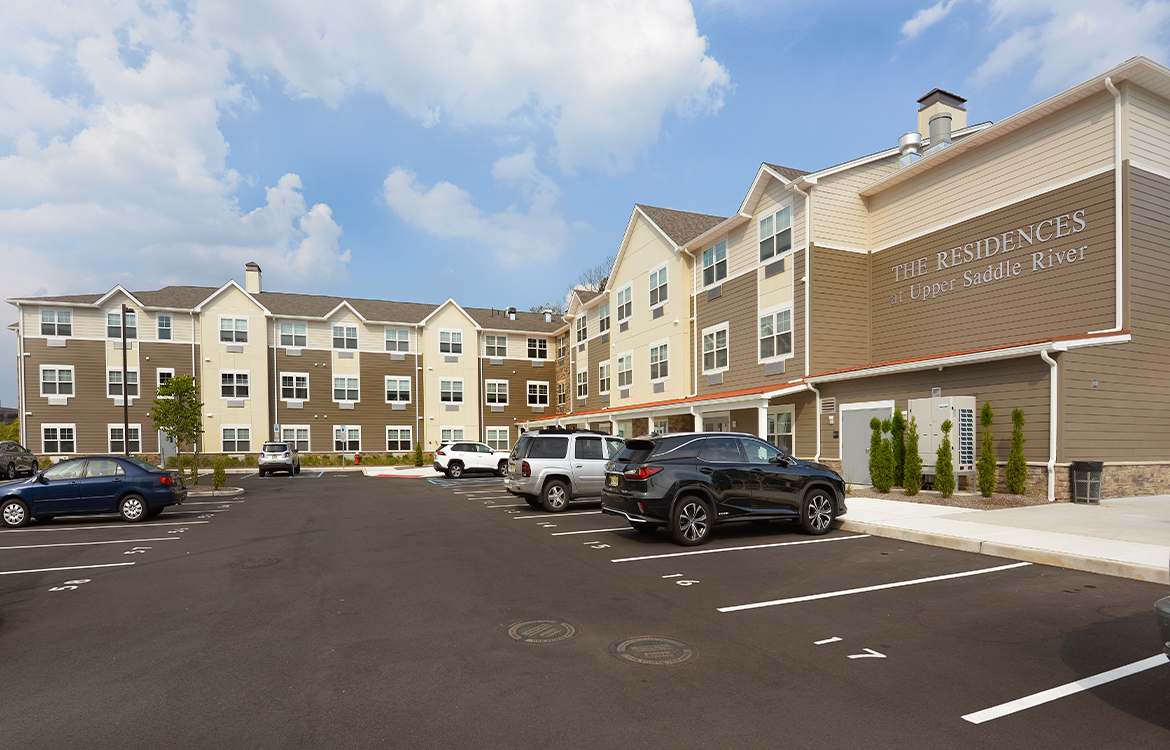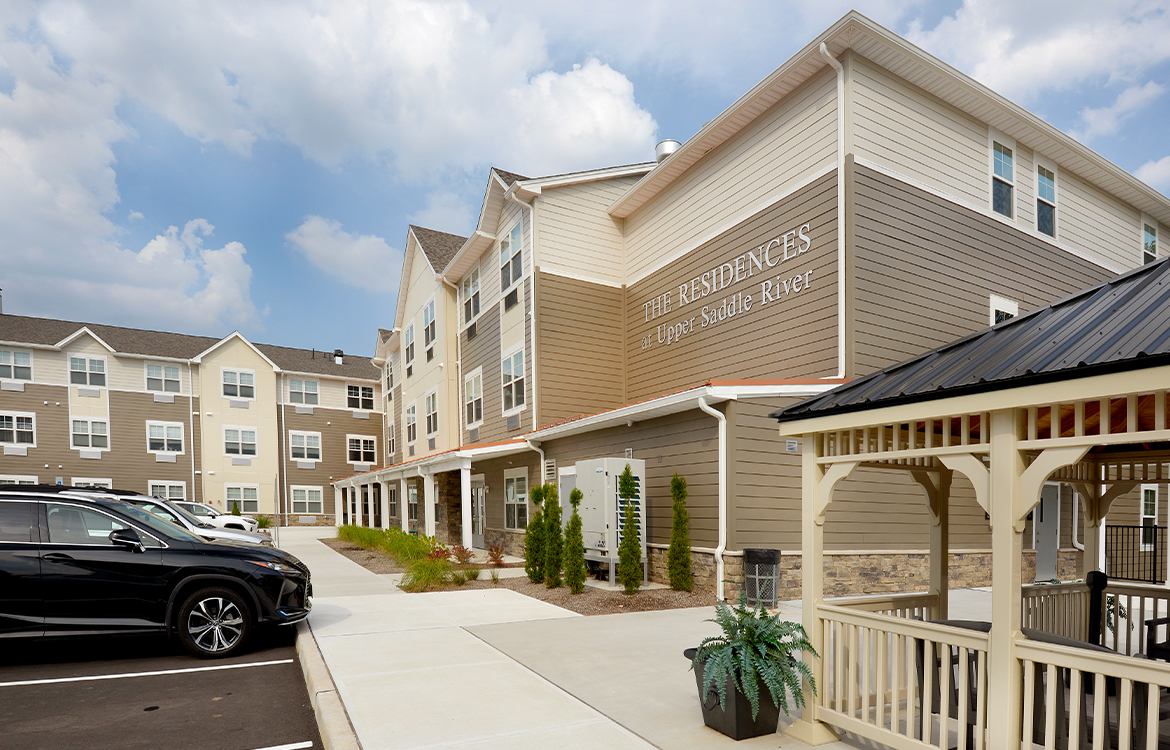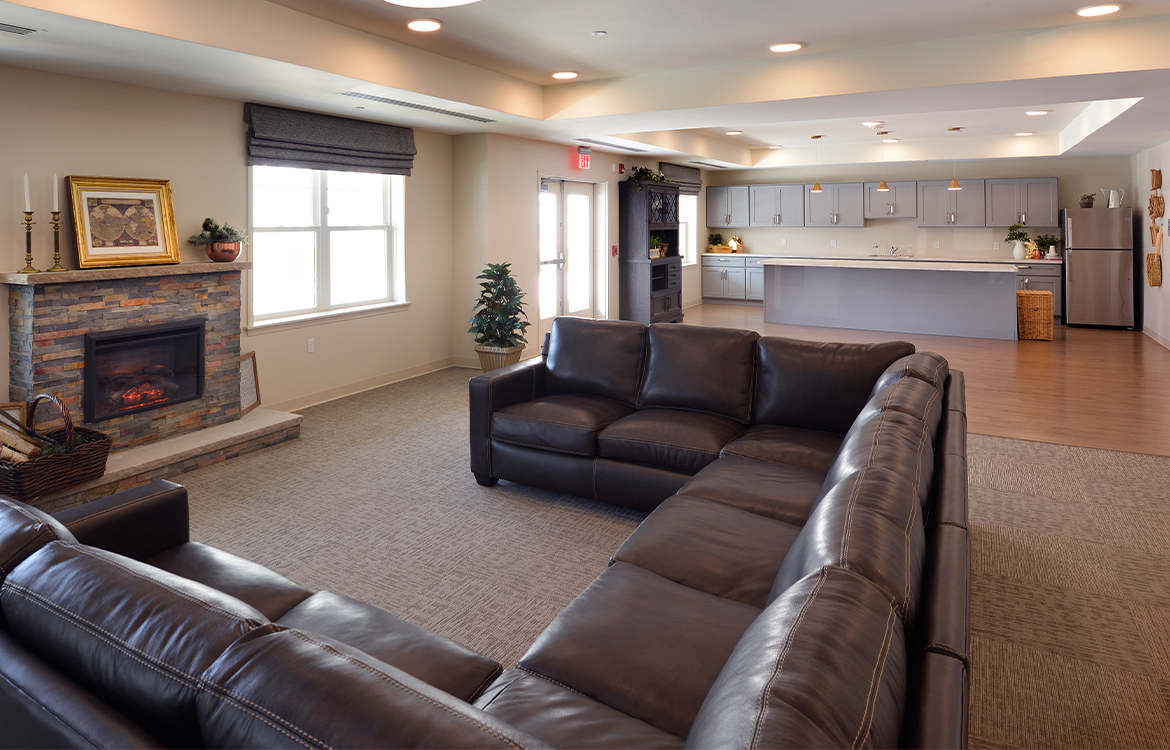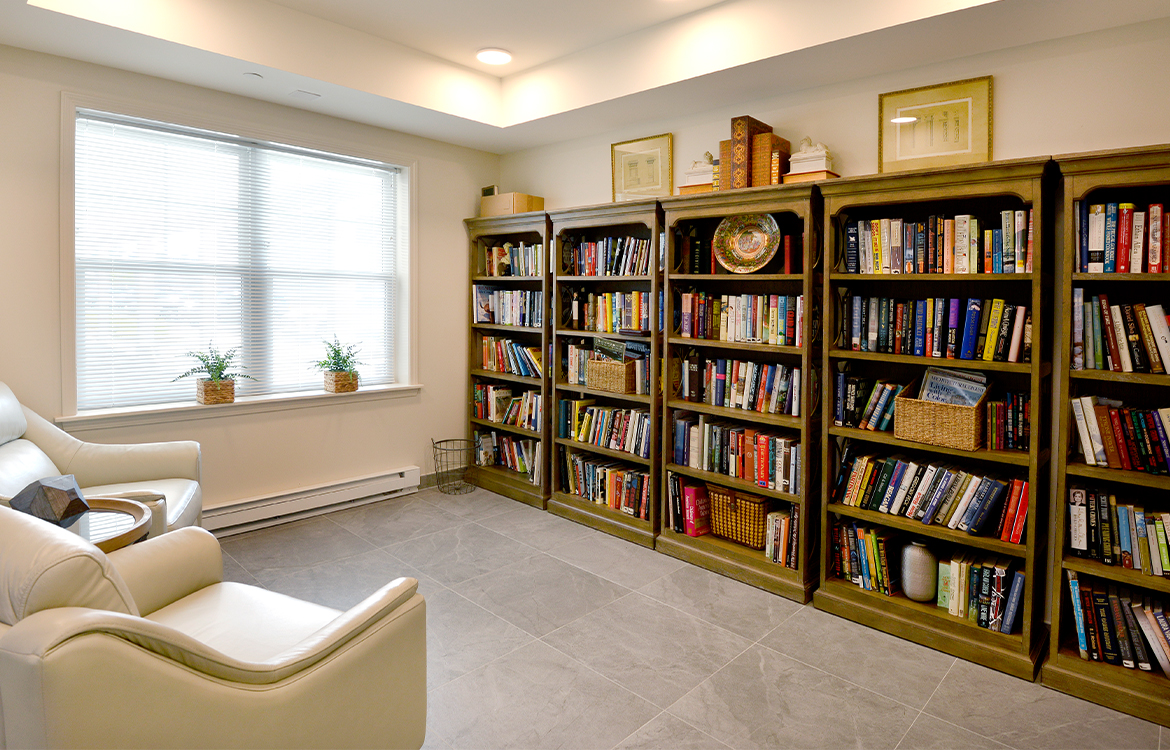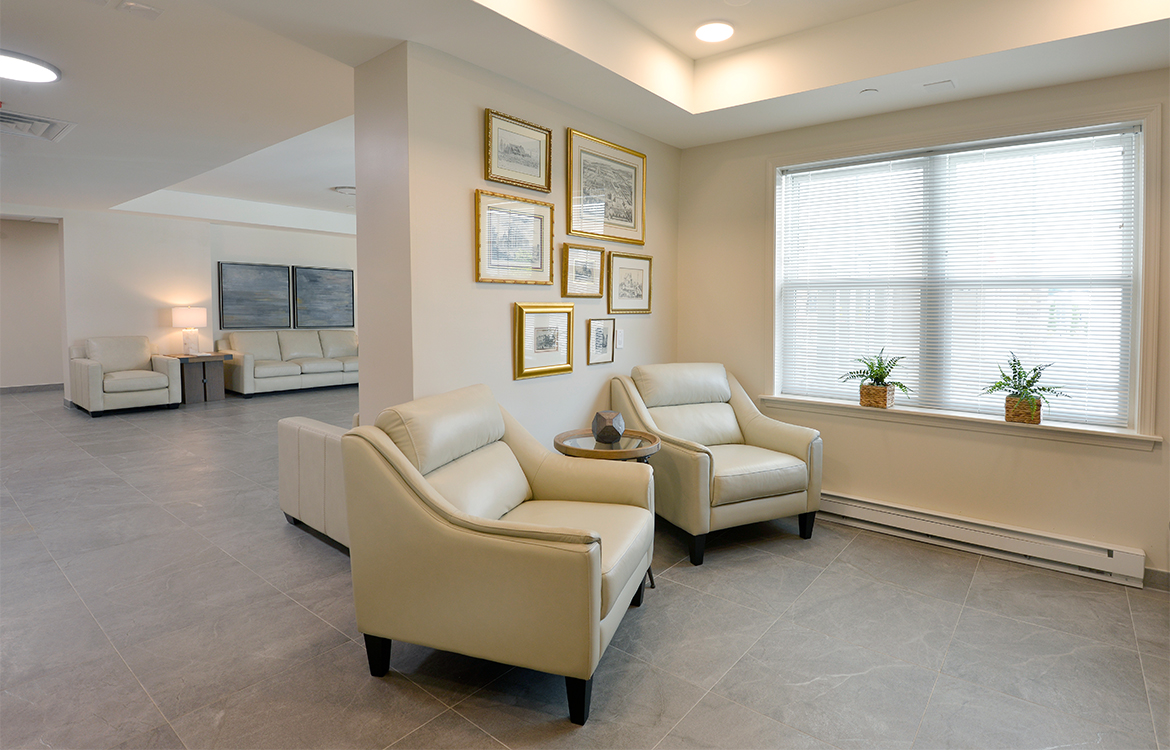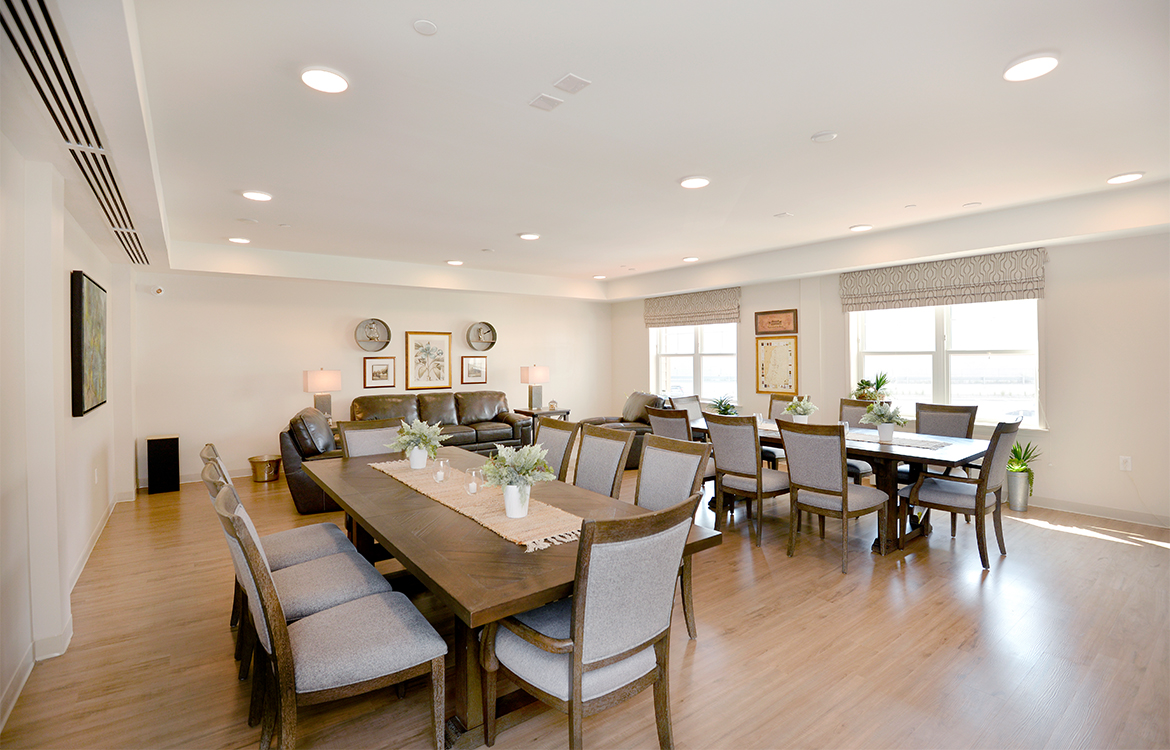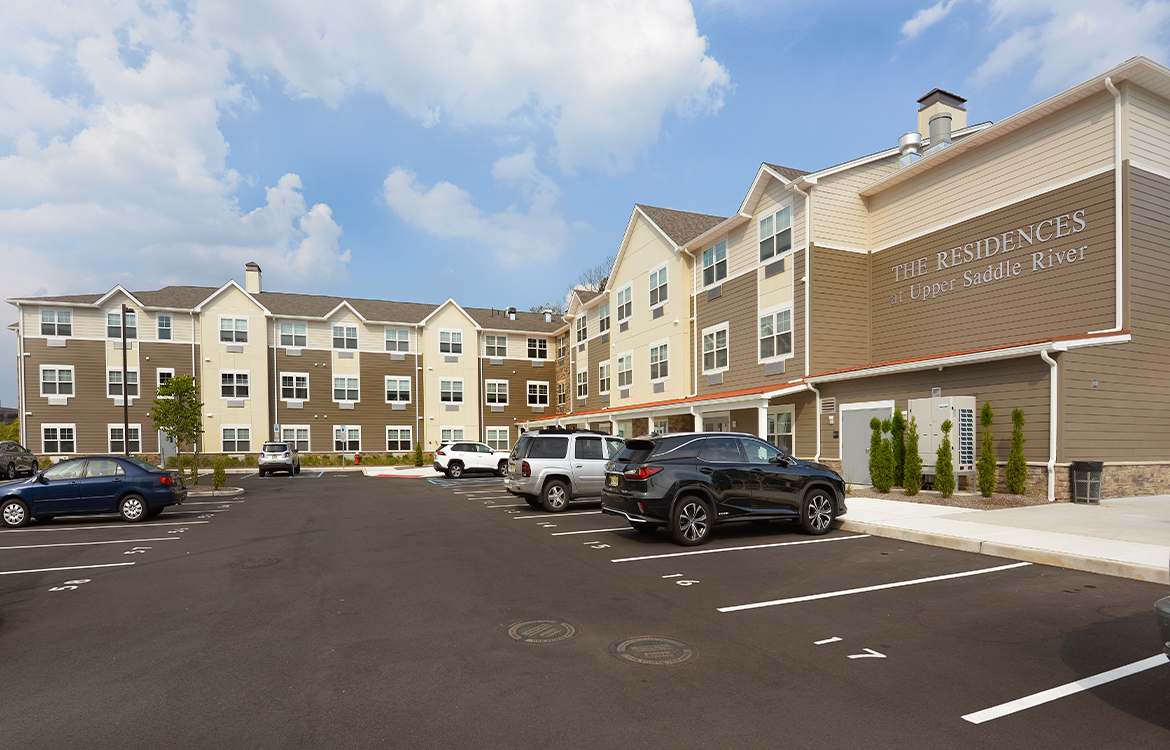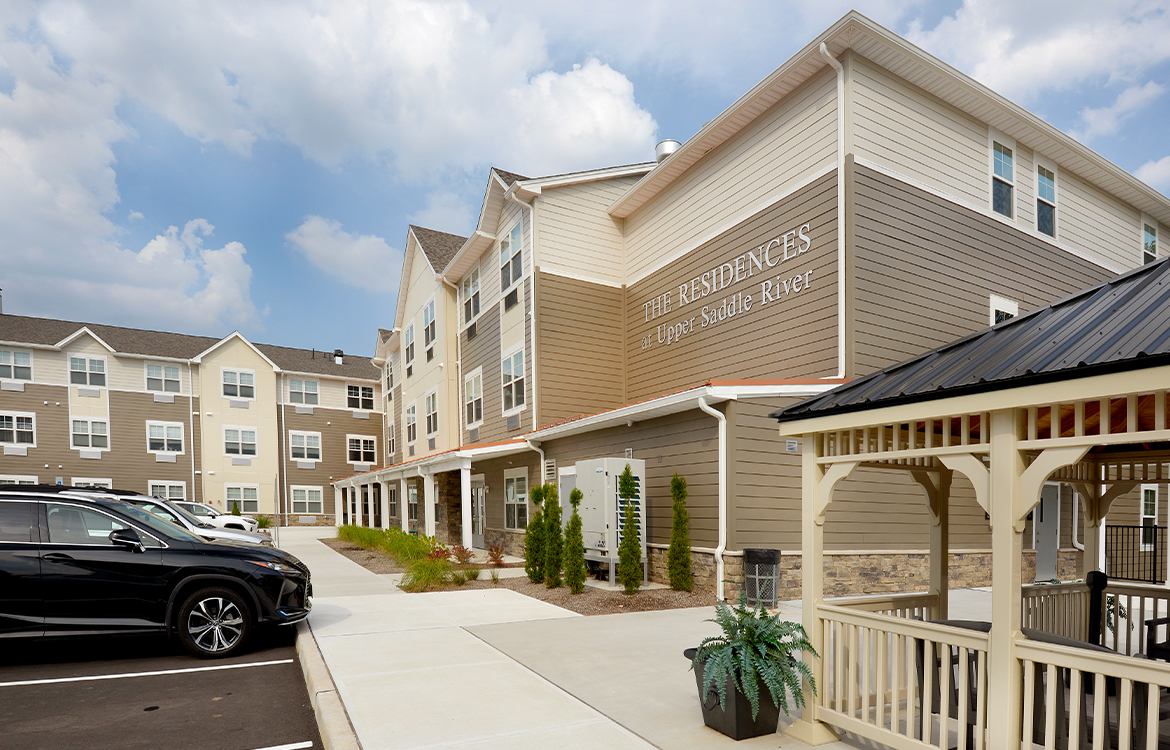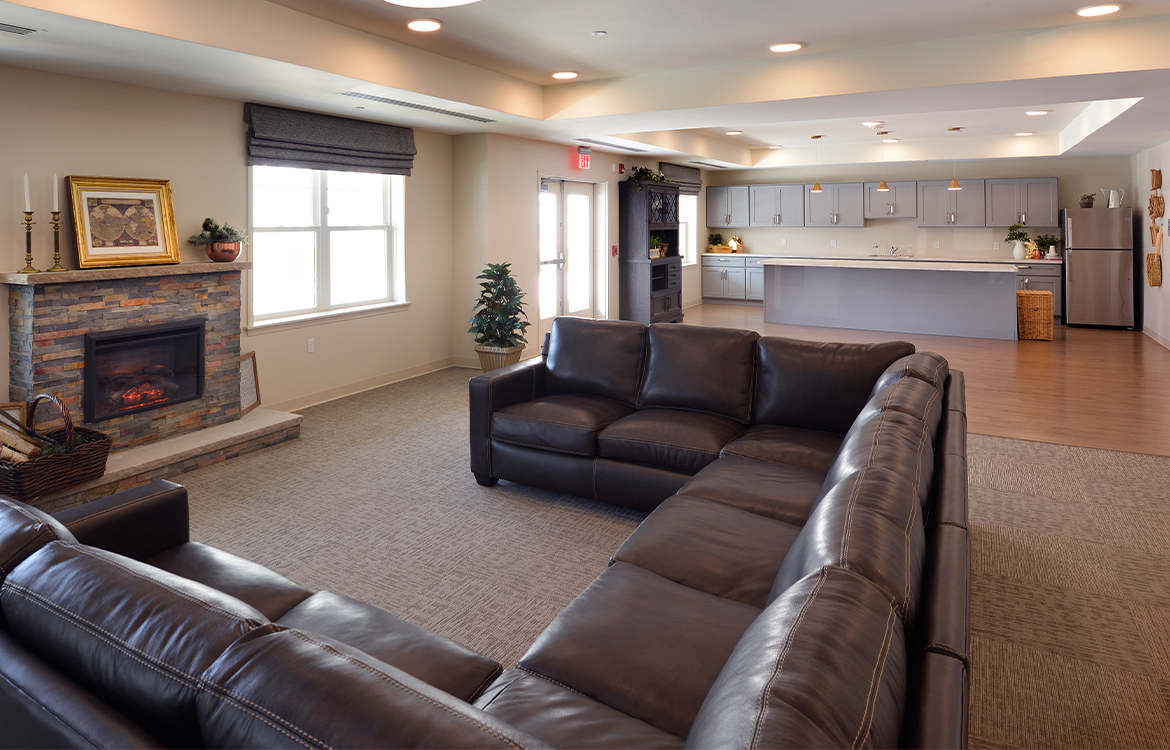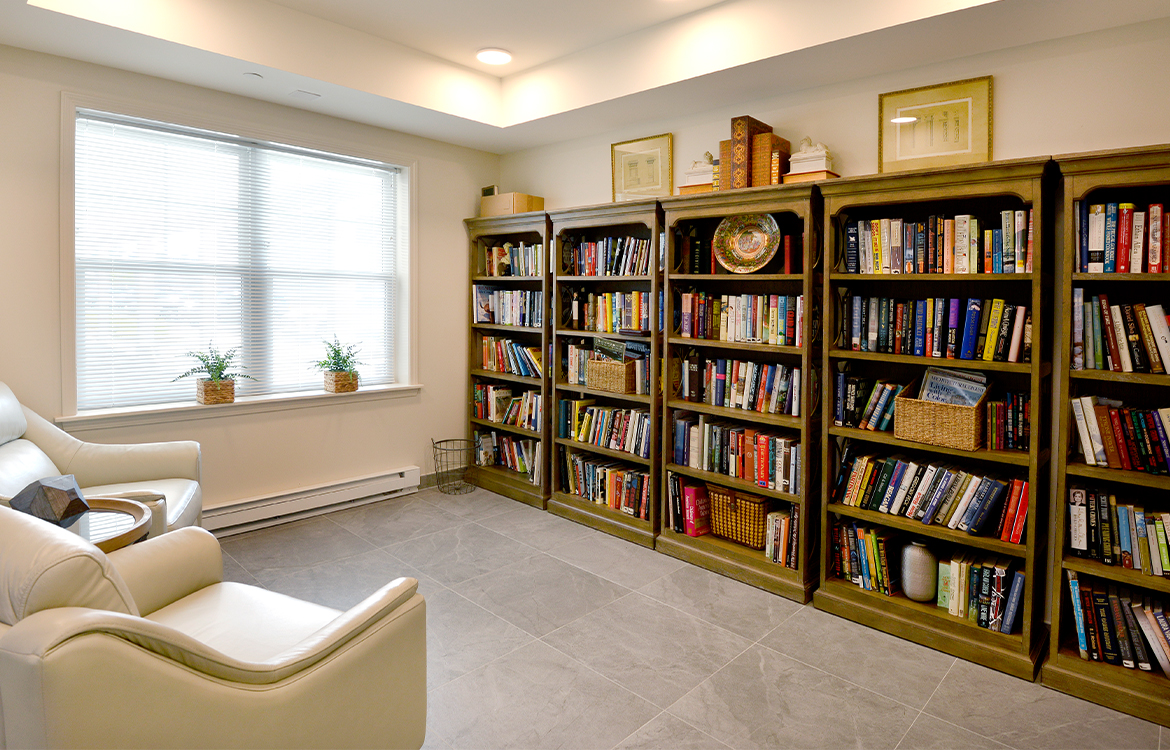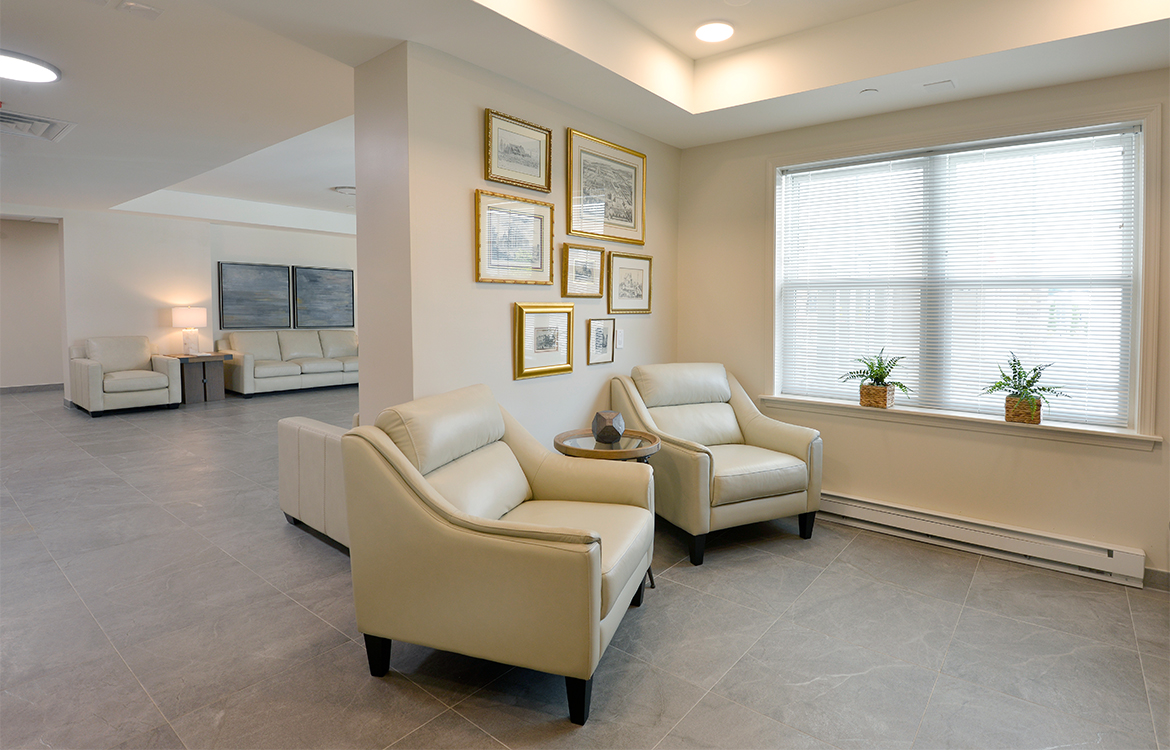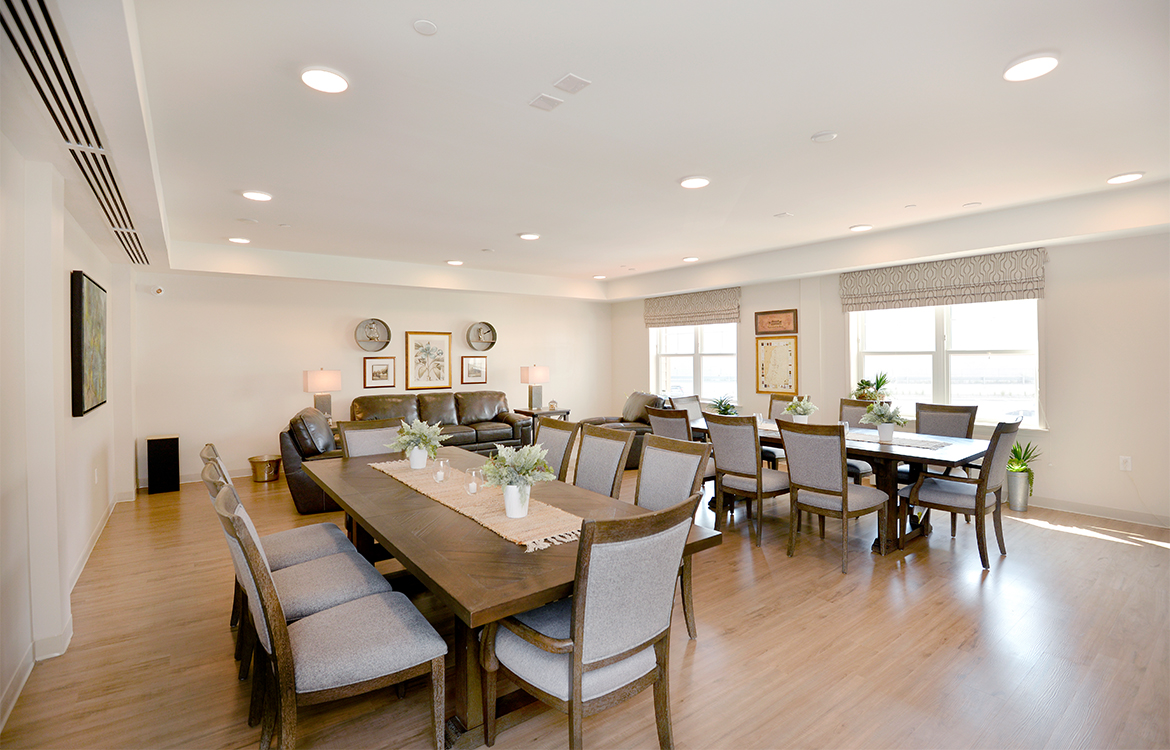 Working for the Housing Development Corporation of Bergen County, DMR designed the Upper Saddle River Senior Residences, a 70-unit, affordable housing development.
The building was designed with communal resident spaces in mind, with the program prioritizing spaces for residents to interact with each other. These include a 1,600 SF "living room", focused around a central fireplace that opens to a covered porch; an adjacent open kitchen with a large island for gathering or organized programming, such as cooking demonstration classes; and a 2,000 SF patio with a gazebo.
Other spaces designed within the building for residents include a library/reading room, fitness room, and a game room. The central common space is also equipped with operable partition wall that allows for the flexible programming.
Nestled on the edge of an 8 acre parcel, the building is situated to take advantage of the undisturbed mature growth wetlands behind.