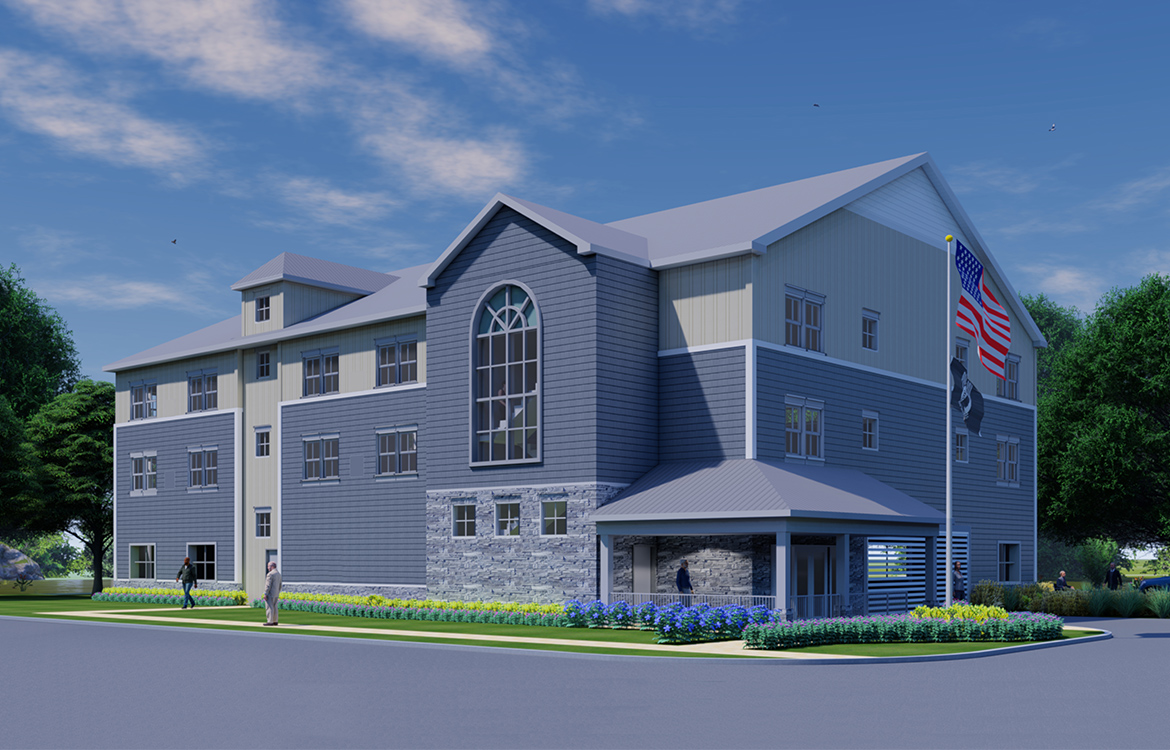 DMR designed a new, 22,000 SF veteran's housing facility on behalf of the Township of Middletown, a community with one of New Jersey's largest veteran populations.
Middletown Veteran's Housing will offer 12 units to eligible veterans. The facility will also include activity rooms and lounges.
The project will transform on a previously abandoned tract of land, once a tool rental company, in an area known locally as Campbell's Junction, a growing commercial center close to main transportation routes.