At DMR, our success is built on the commitments we keep. It's the dedication from our team, the trust we nurture with our clients, and the challenges we meet with passion and intelligence.
It's the realization that our work can have a profound impact on the communities we serve. We make these commitments to foster an atmosphere of trust, creativity, and excellence.

Since 1991, we have seen our work have a profound impact on the communities we serve. Just as we have delivered the visions and physical infrastructure that have provided critical programs, paved the way for economic growth and improved quality of life, we have turned our clients into friends, joining them in support of their civic and philanthropic efforts.
In 2021, as we celebrated our 30th anniversary, we expanded our charitable efforts by establishing the DMR Foundation. The DMR Foundation allows us to increase our support of the services that are most important to our neighbors, ensuring that we continue to grow together.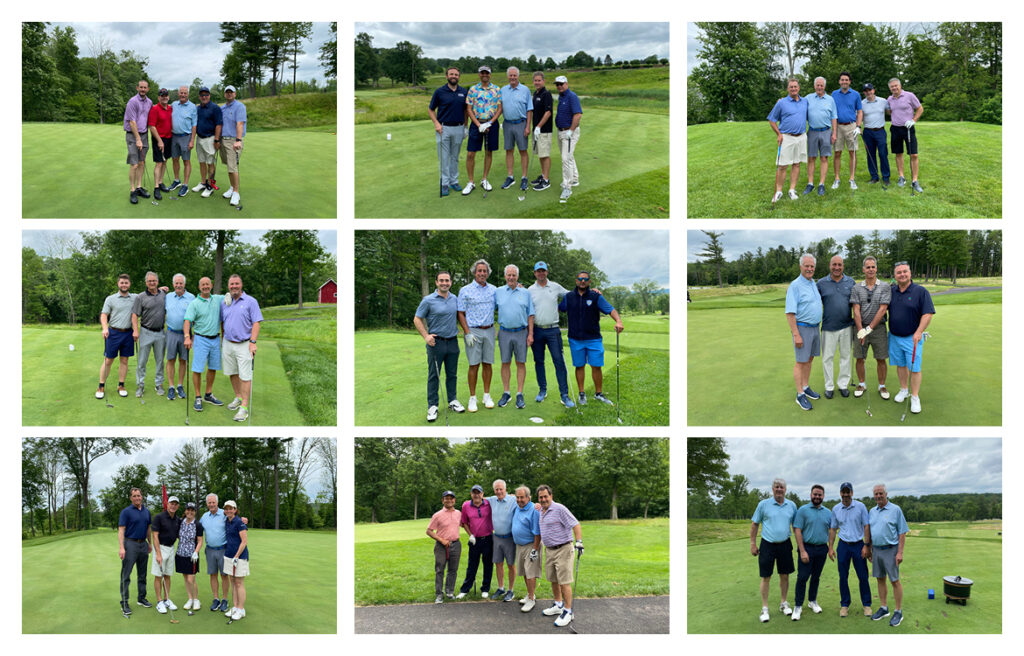 In 2022, we hosted our inaugural DMR Foundation Golf Classic, a fundraising event that helps support meaningful work in our community.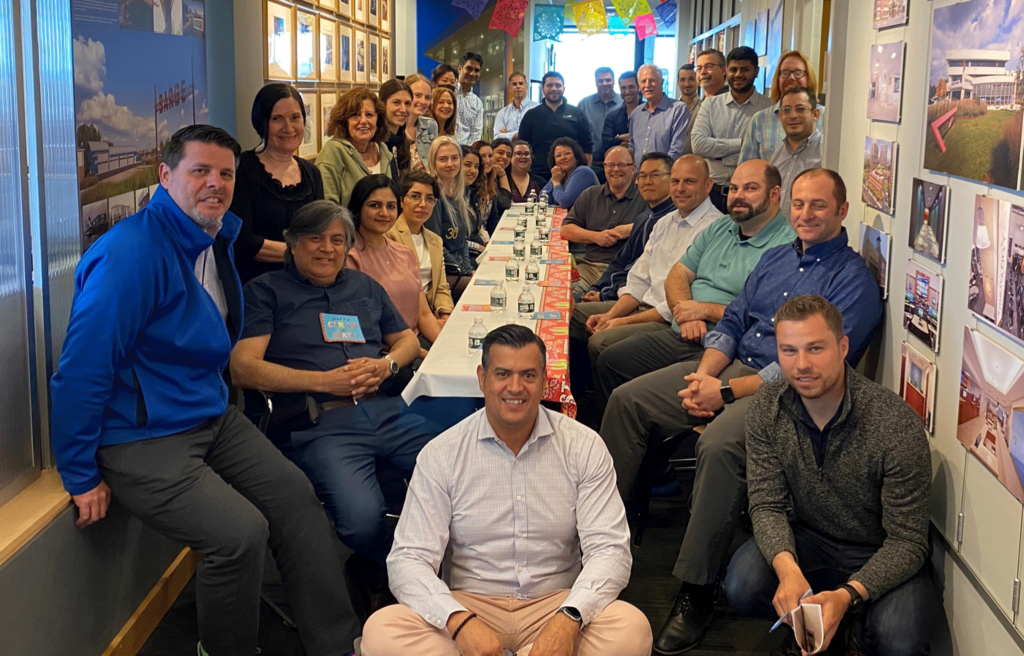 We love a reason to celebrate here at DMR and that includes a staff favorite, our yearly Cinco de Mayo luncheon.
In 2021, we pulled out all the stops for our holiday party, with our staff and their guests invited to a special night out.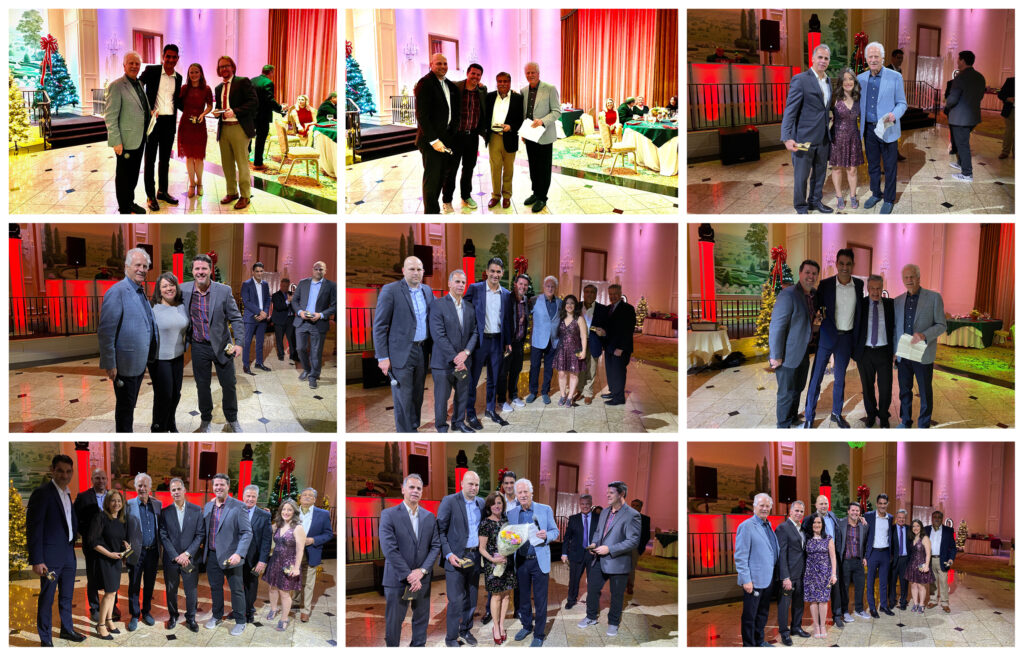 During the event, employees with tenures of 10 years or more were honored. We are very proud of our average staff tenure here, which includes nine team members that have been with us for more than 20 of our 30 years.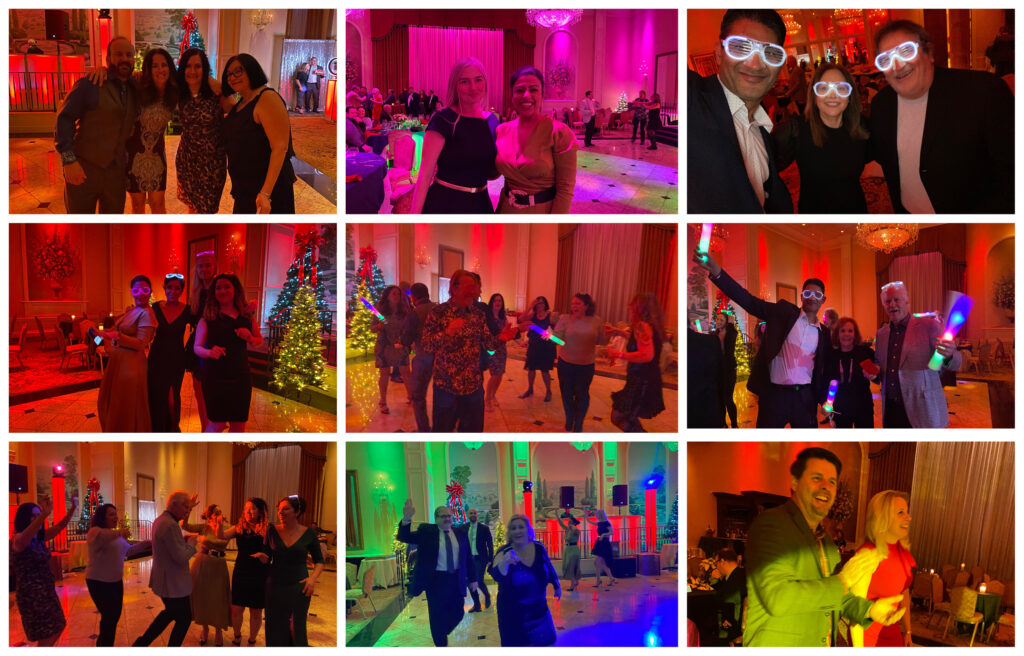 And of course, the party wouldn't have been complete without a lively dance floor!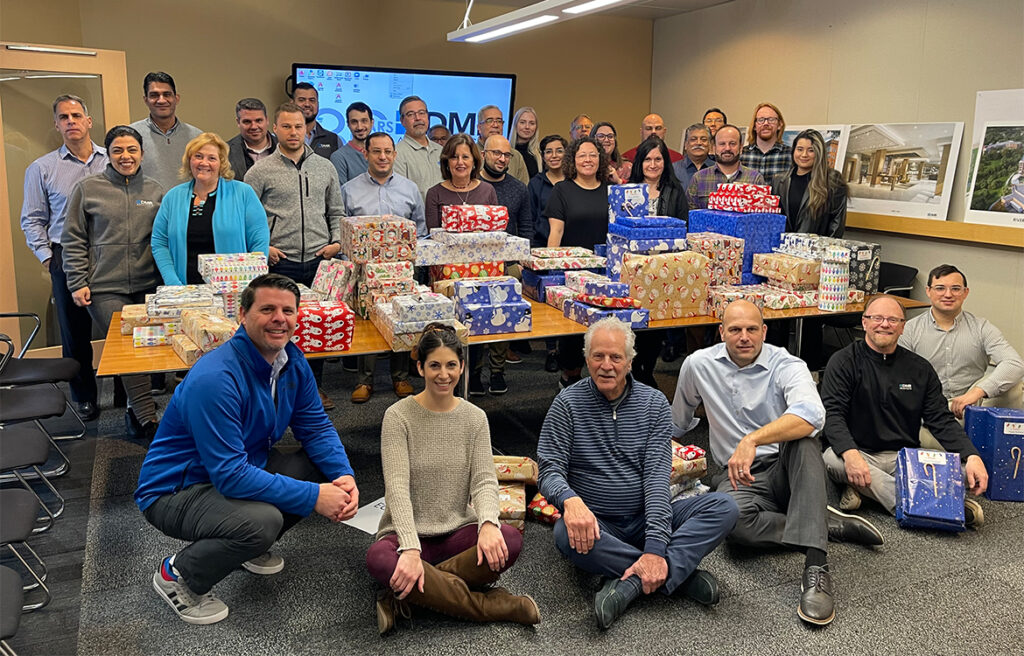 Our staff members are always very generous with their time, talent and resources. In December 2021, led by a staff member, we collected gifts for those less fortunate.
Our ugly sweater contest began in 2011 and is now an annual tradition. Winner gets a cash prize, and more importantly, bragging rights.
It should come as no surprise that our talented architects and designers also happen to be very creative pumpkin carvers. Our annual pumpkin carving contest is yet another playful, yet fierce, competition every year.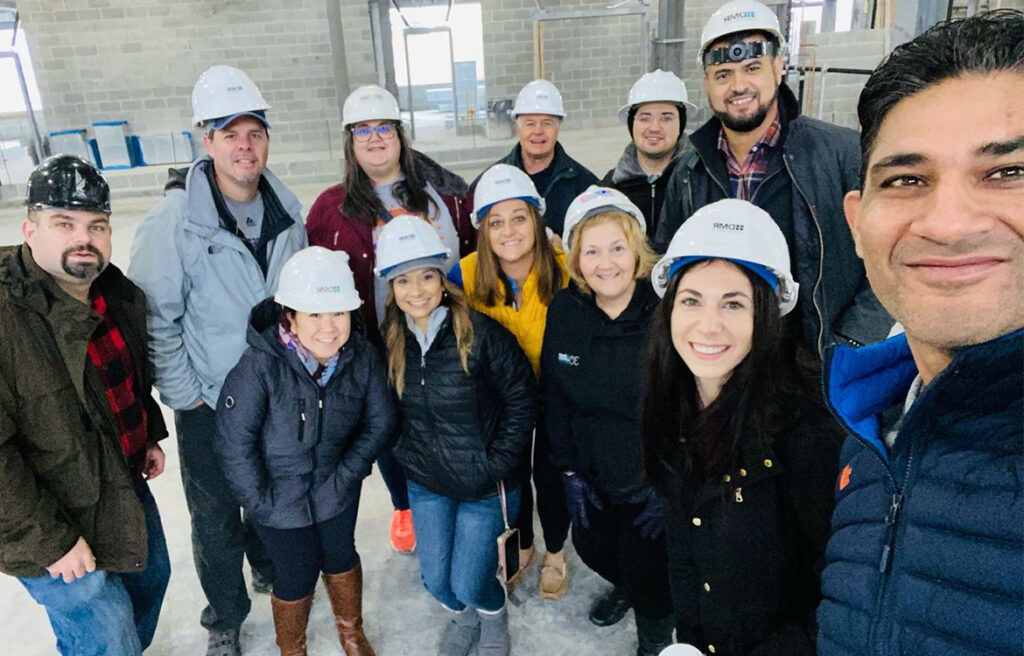 Professional development and enthusiasm surrounding our work is an important priority of our firm. One way we encourage this is by organizing site visits to our projects under construction. At this site visit, some of our staff toured the new, 60,000 SF Carteret Junior High School.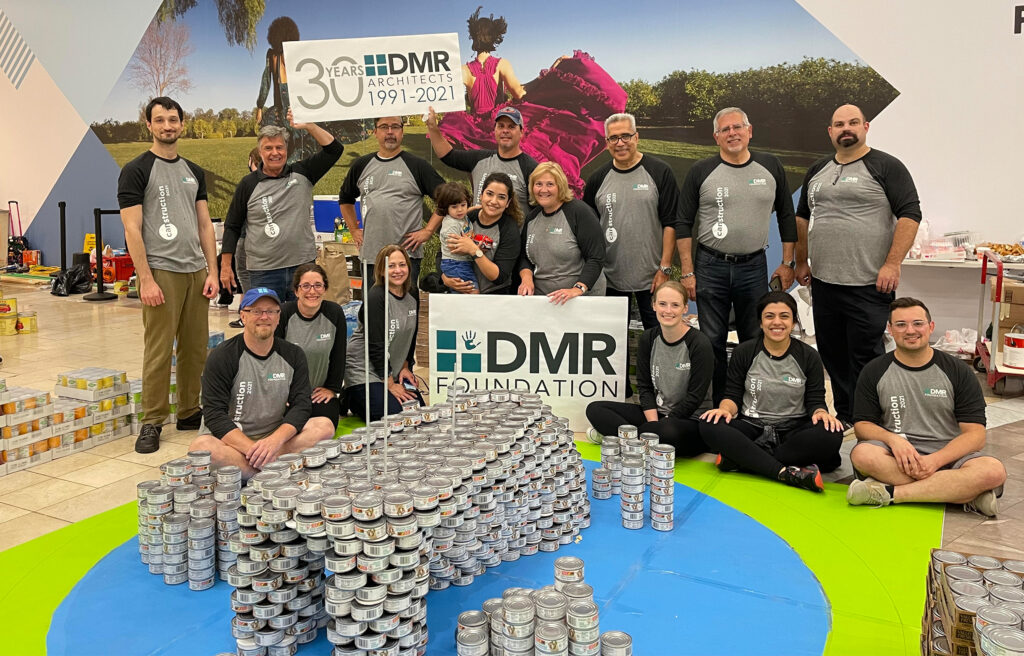 Representing our foundation, DMR team members chose to participate in a local Canstruction competition, in which teams build giant structures made entirely from full cans of food. At the end of the competition, the food is donated to a local food shelter.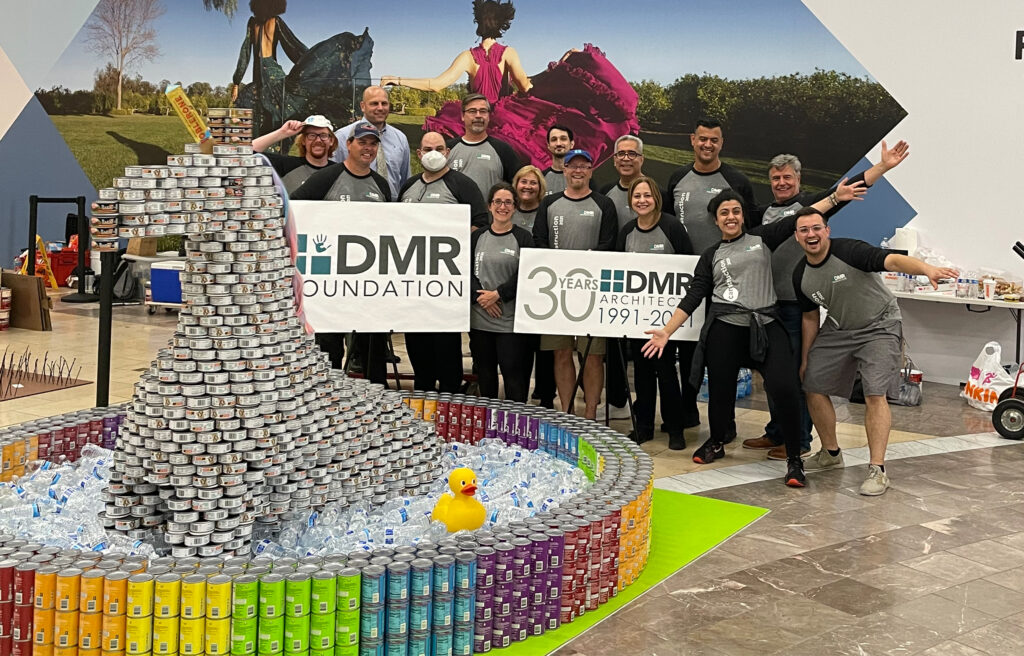 For our design theme of "Make a Myth Out of Hunger," we built a unicorn-themed structure which required 3,150 cans and 850 water bottles.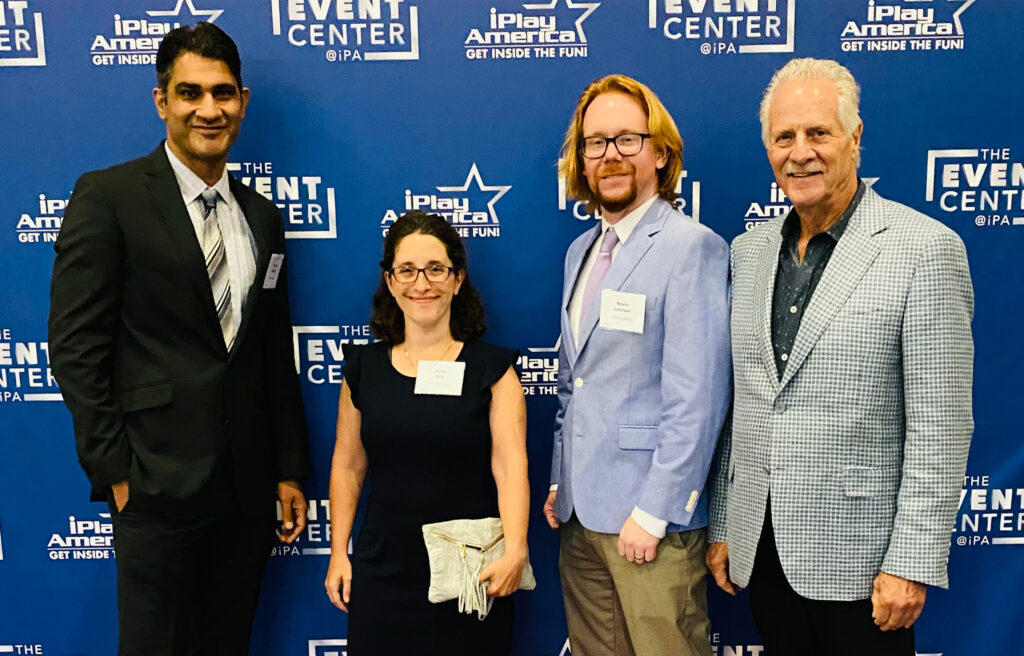 DMR has ranked many times on NJBiz's Best Places to Work in New Jersey list. In 2021, we were able to celebrate again in-person at iPlay America.
Major anniversary celebrations, including in 2021, a celebration or gift every month for our 30-year anniversary, are among the ways we celebrate our employees.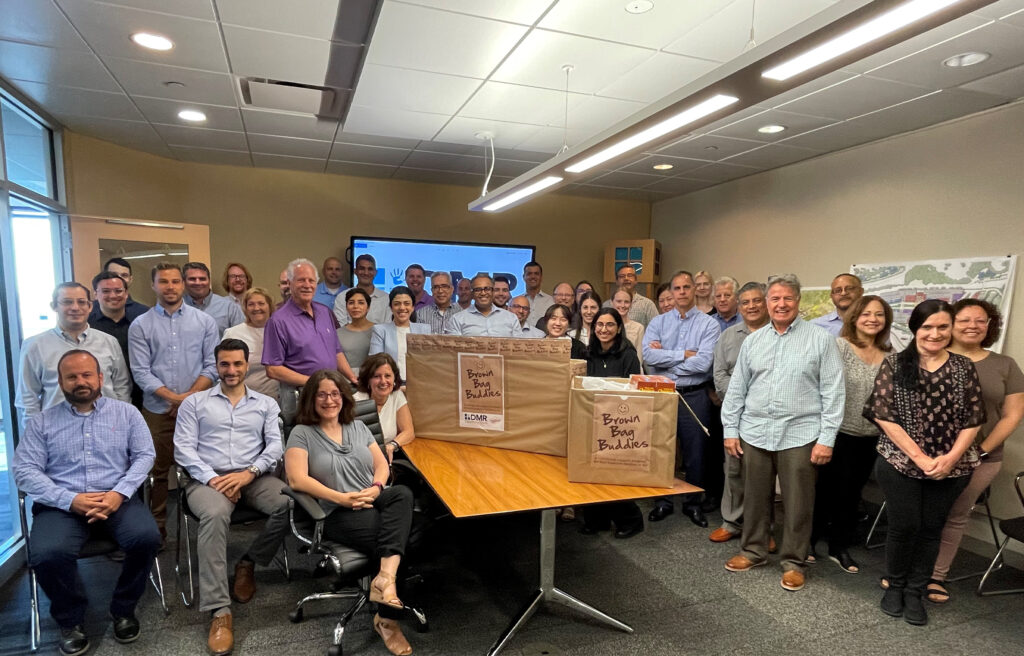 In 2021, we established the DMR Foundation which has allowed us to expand our support of charitable efforts. In June 2021, our staff collected donations for the Bergen Volunteers' Brown Bag Buddies Program.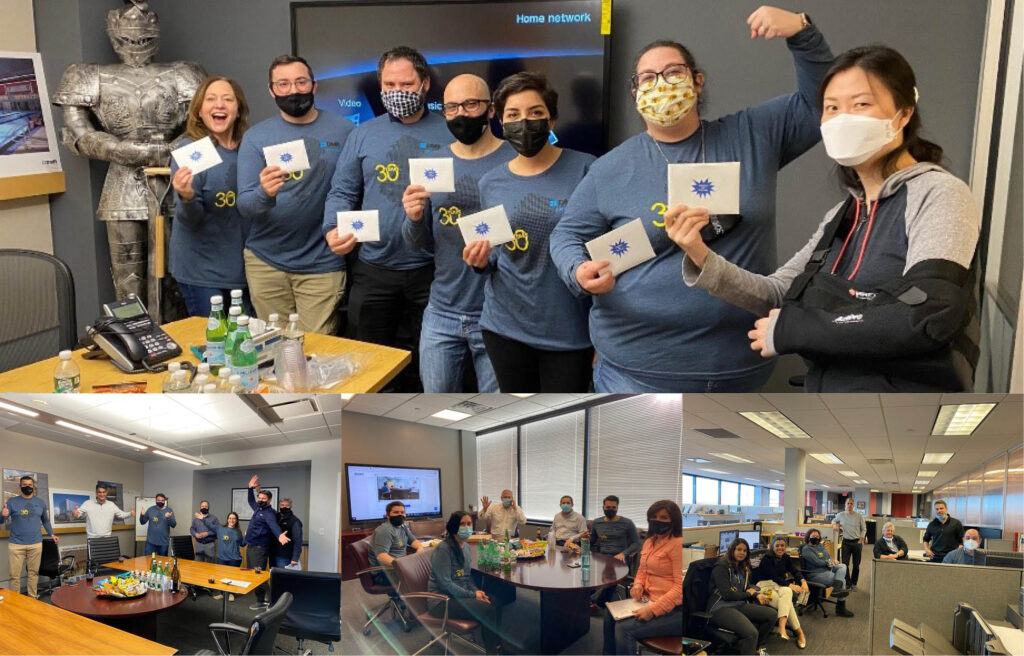 There is never a shortage of games and competitions at DMR and despite challenges related to the COVID-19 pandemic, we still managed a socially-distanced trivia night.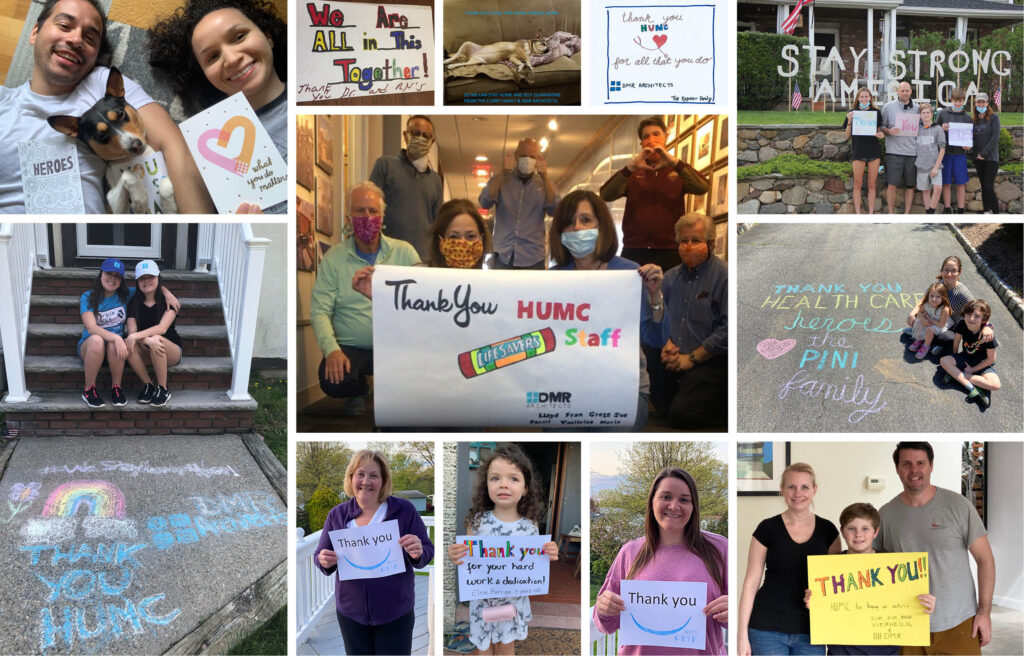 At the height of COVID-19 in New Jersey, our team felt compelled to honor our nation's healthcare heroes, especially our friends and neighbors at Hackensack University Medical Center. Our staff and their families came together to send heartfelt messages of thanks and a meal.
Memories are made every year at our annual BBQ, an afternoon when we get out of the office and enjoy food, games and team bonding.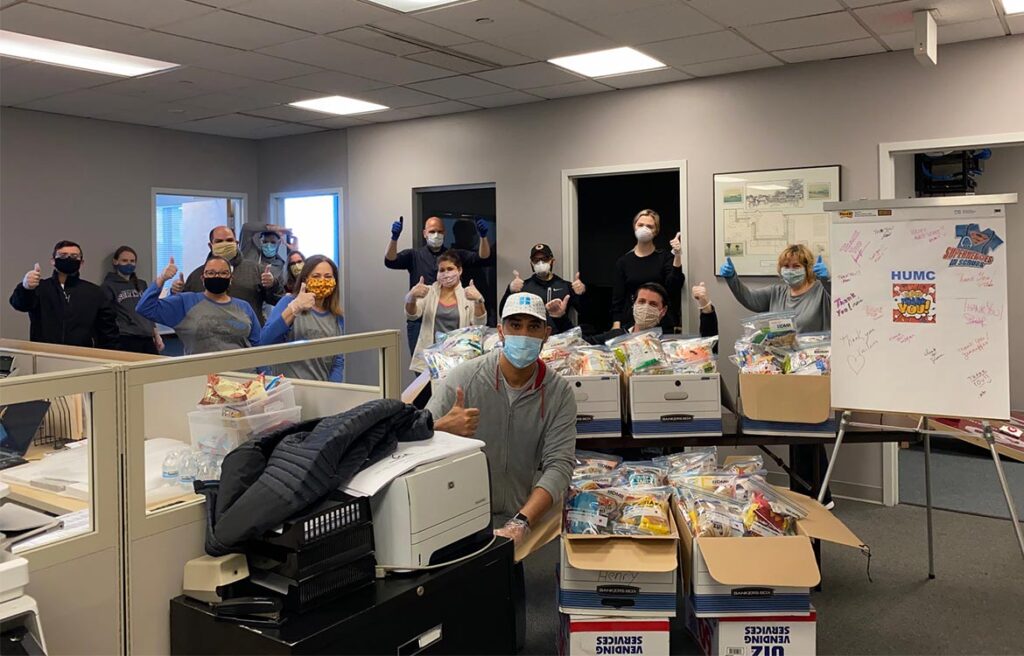 As another way to show our gratitude to the medical staff on the frontlines of COVID-19 at Hackensack University Medical Center, some of our staff members came together on a Saturday morning to put together care packages to be distributed at the hospital.
Our work environment is collaborative, yet fast-paced, where self-motivation and a desire to learn is valued.
Our success is built on the talented and dedicated professionals that make up our staff, which includes passionate and uniquely qualified professionals.
At DMR, our team's technical and creative skills are challenged, yet our staff is also empowered to grow and take on new challenges, without the fear of failure.