At DMR, our success is built on the commitments we keep. It's the dedication from our team, the trust we nurture with our clients, and the challenges we meet with passion and intelligence.
It's the realization that our work can have a profound impact on the communities we serve. We make these commitments to foster an atmosphere of trust, creativity, and excellence.

Since 1991, we have seen our work have a profound impact on the communities we serve. Just as we have delivered the visions and physical infrastructure that have provided critical programs, paved the way for economic growth and improved quality of life, we have turned our clients into friends, joining them in support of their civic and philanthropic efforts.
In 2021, as we celebrated our 30th anniversary, we expanded our charitable efforts by establishing the DMR Foundation. The DMR Foundation allows us to increase our support of the services that are most important to our neighbors, ensuring that we continue to grow together.
At DMR, we are our committed to our people. This means that our work environment is collaborative and fast-paced, where we believe in challenging our team's technical and creative skills…
and empowering them to grow, without the fear of failure.
We are committed to the work with do for our clients, from creatively solving their problems…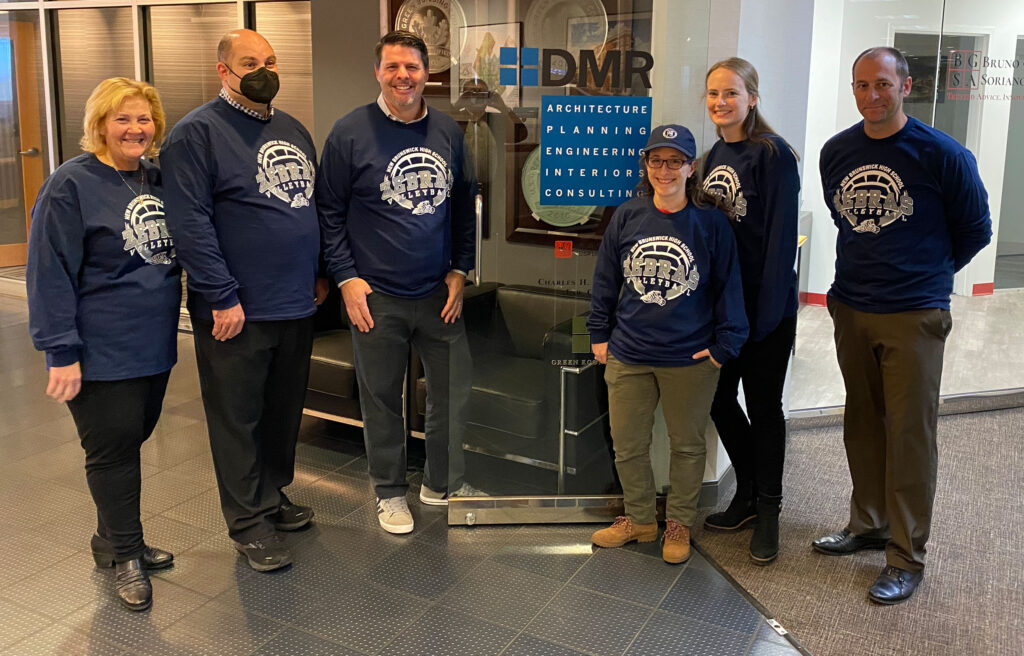 ….to even supporting their sports teams.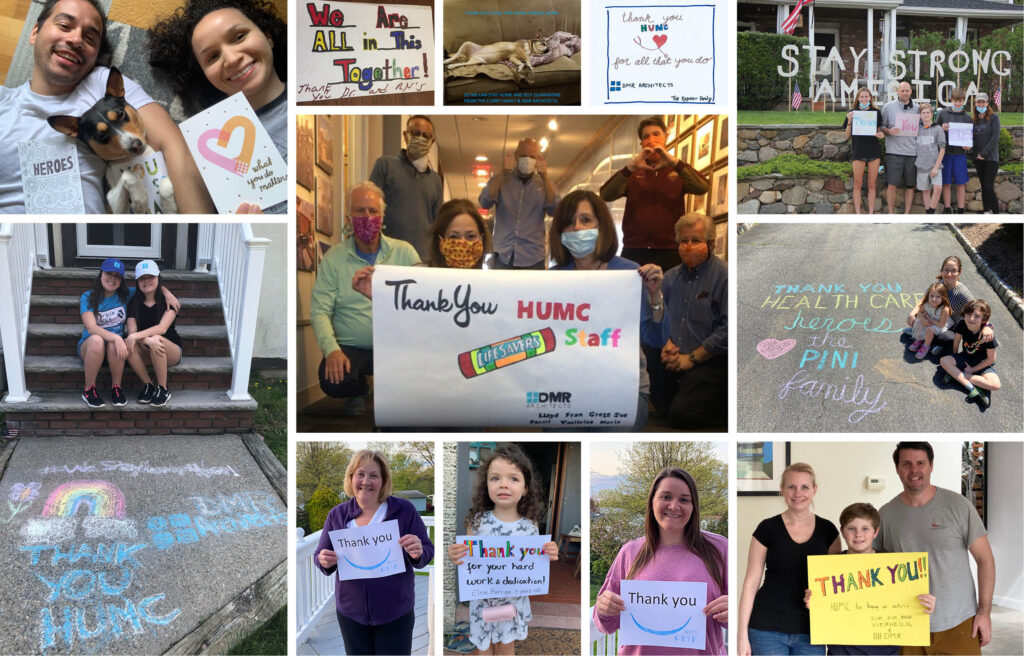 We are committed to our community, whether that is saying thank you to our first responders…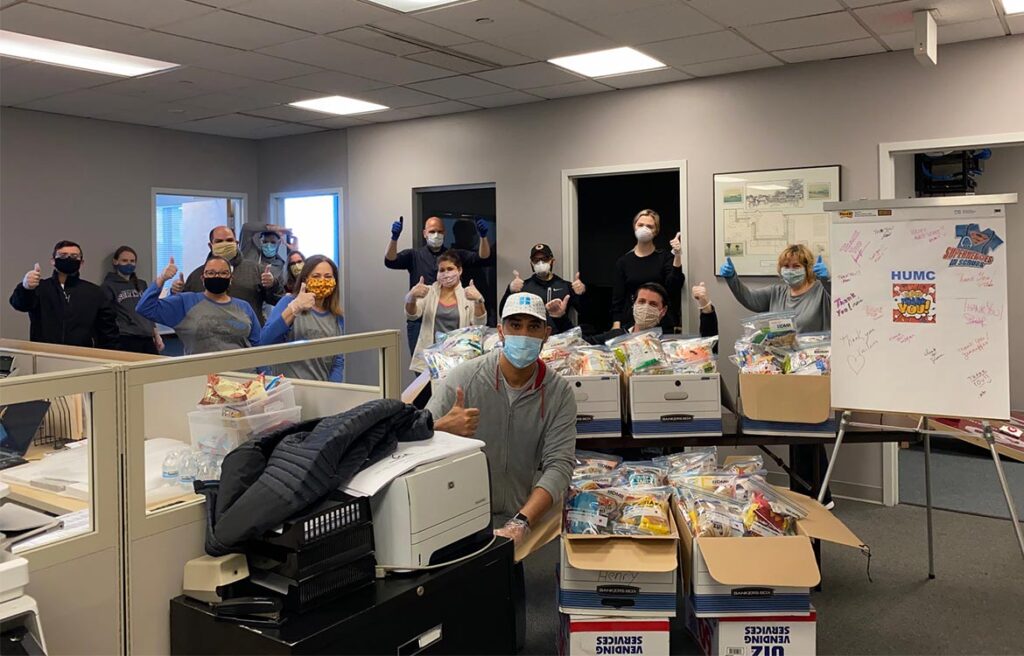 …or assembling care packages during COVID-19.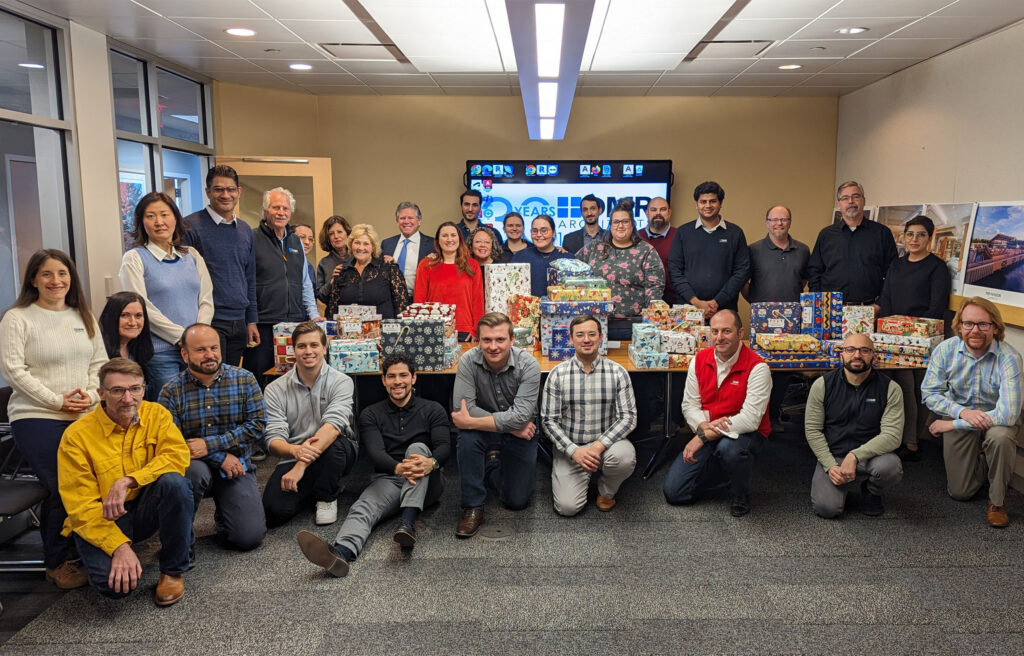 Our people are always exceedingly generous with their time, talent and resources. Every December, we organize a holiday gift drive…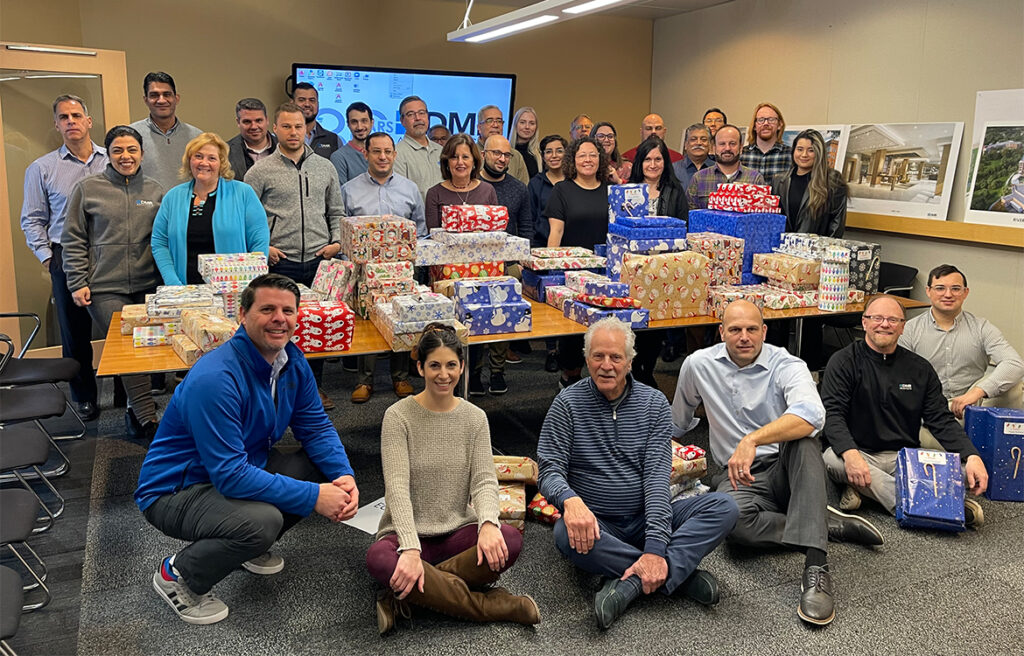 …where our staff purchases, wraps and delivers gifts to local children.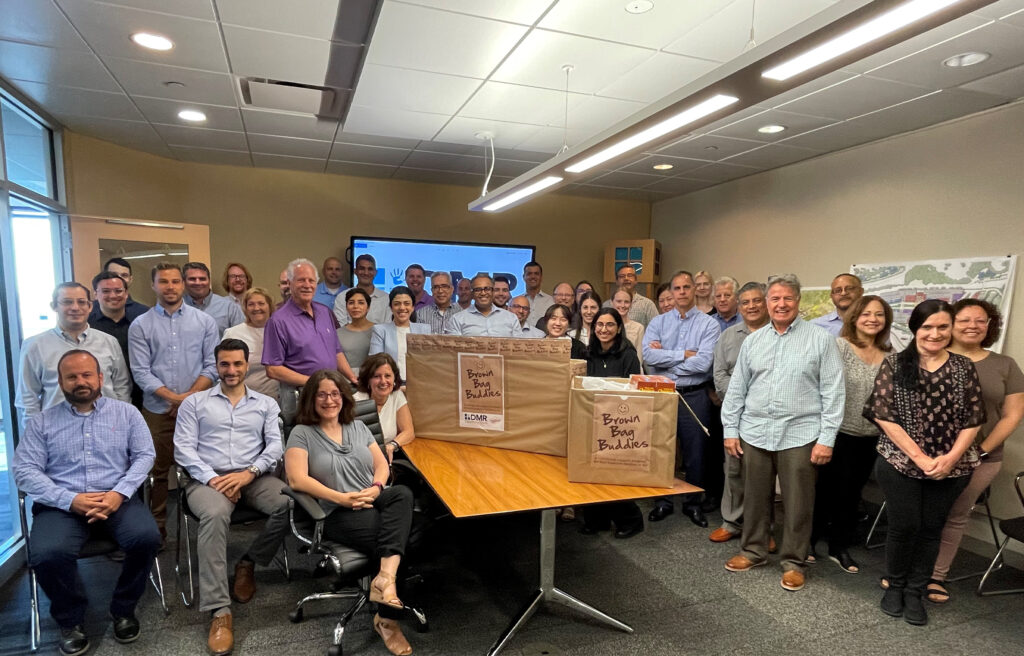 Much of DMR's charitable work is supported by the DMR Foundation. Launched in 2021, we marked the birth of the foundation with a major food drive for the Bergen Volunteers' Brown Bag Buddies program.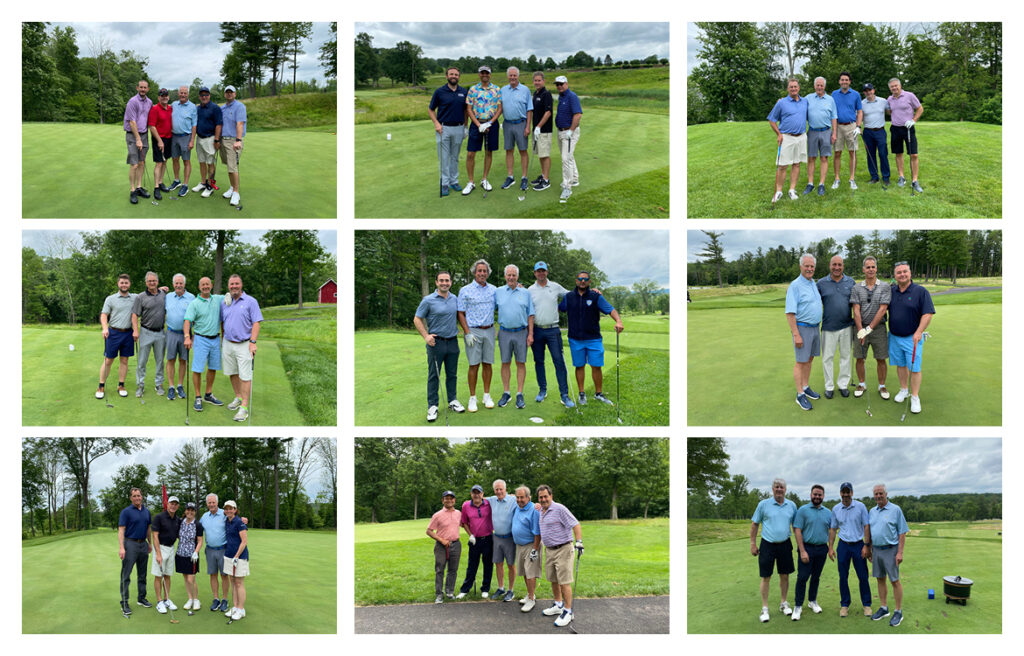 The DMR Foundation Golf Classic is one way we are able to expand the impact of the foundation through fundraising for the causes we are committed to.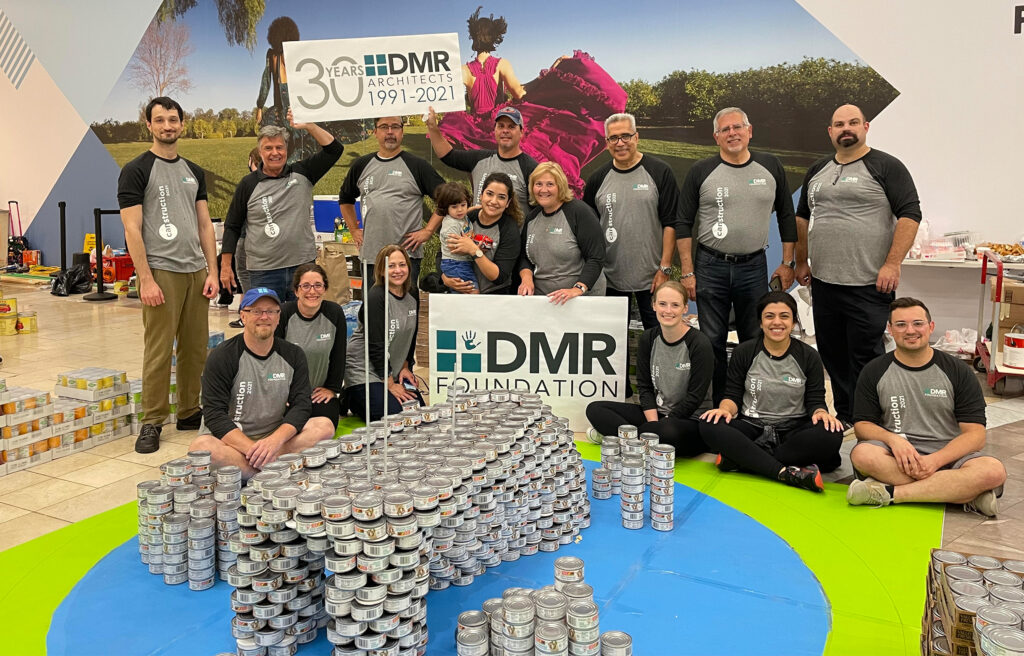 When Canstruction hosted their national event just down the road, our foundation joined the competition in which teams build giant structures entirely from full cans of food.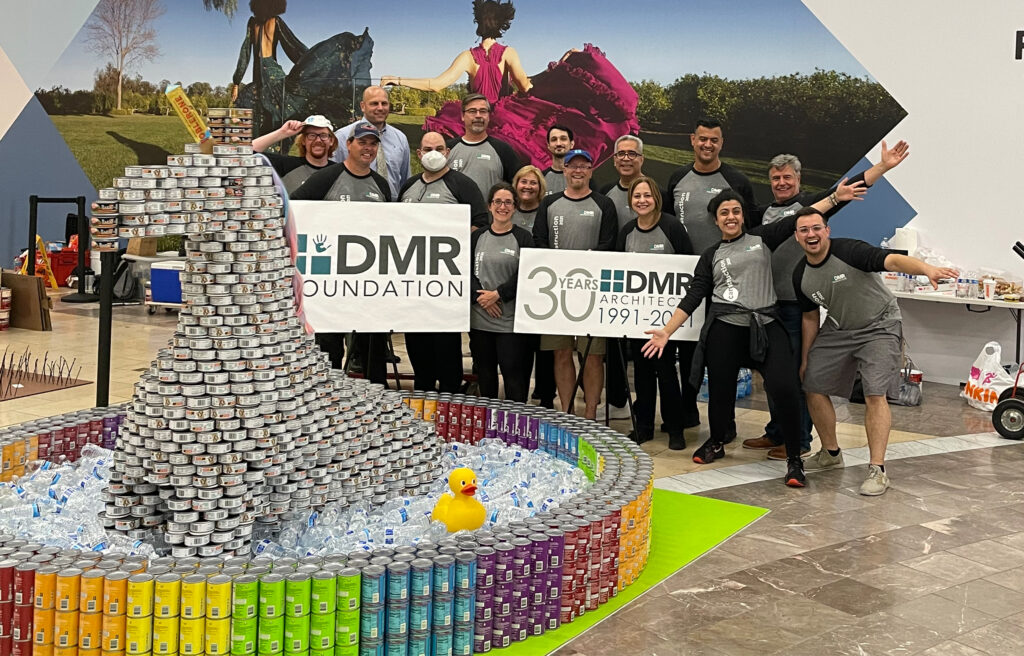 For our design theme of "Make a Myth Out of Hunger," we built a unicorn-themed structure which required 3,150 cans and 850 water bottles.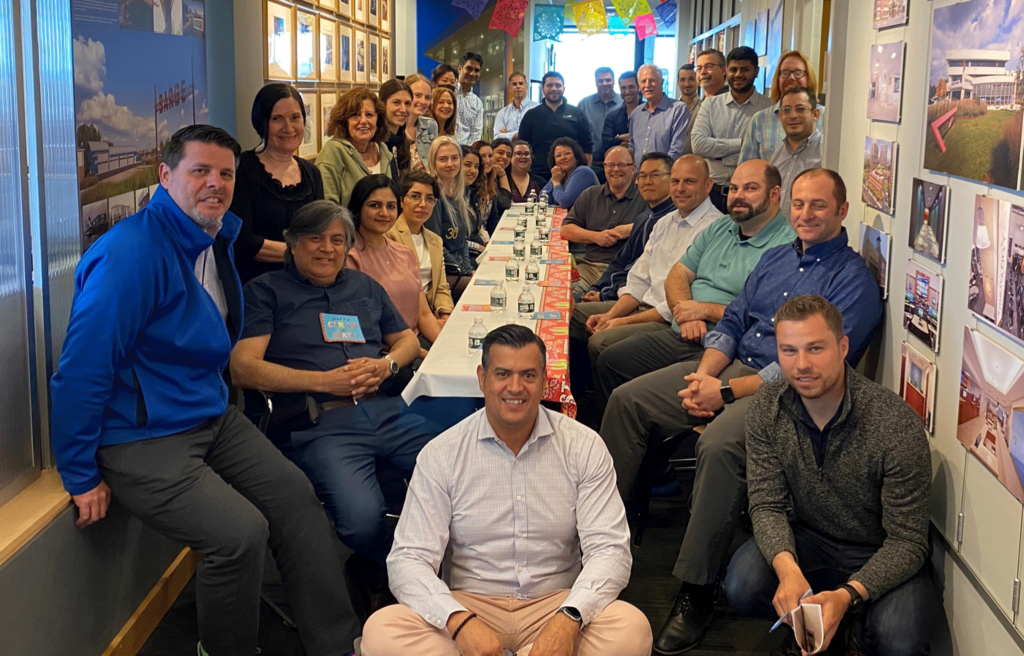 We love a reason to celebrate here at DMR, whether it's Cinco de Mayo…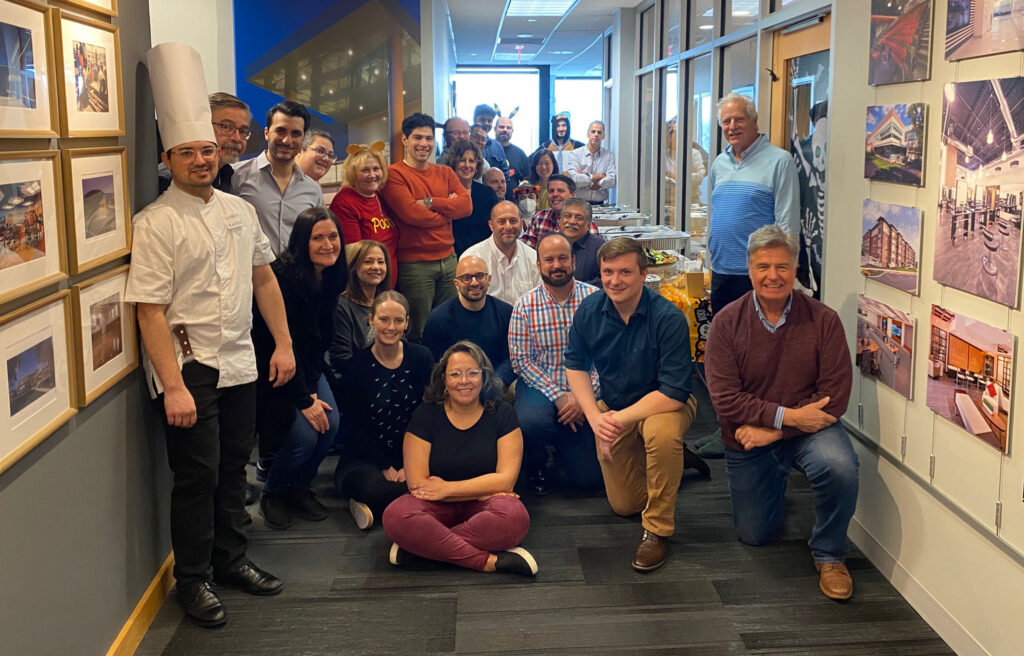 …a Thursday in the summer…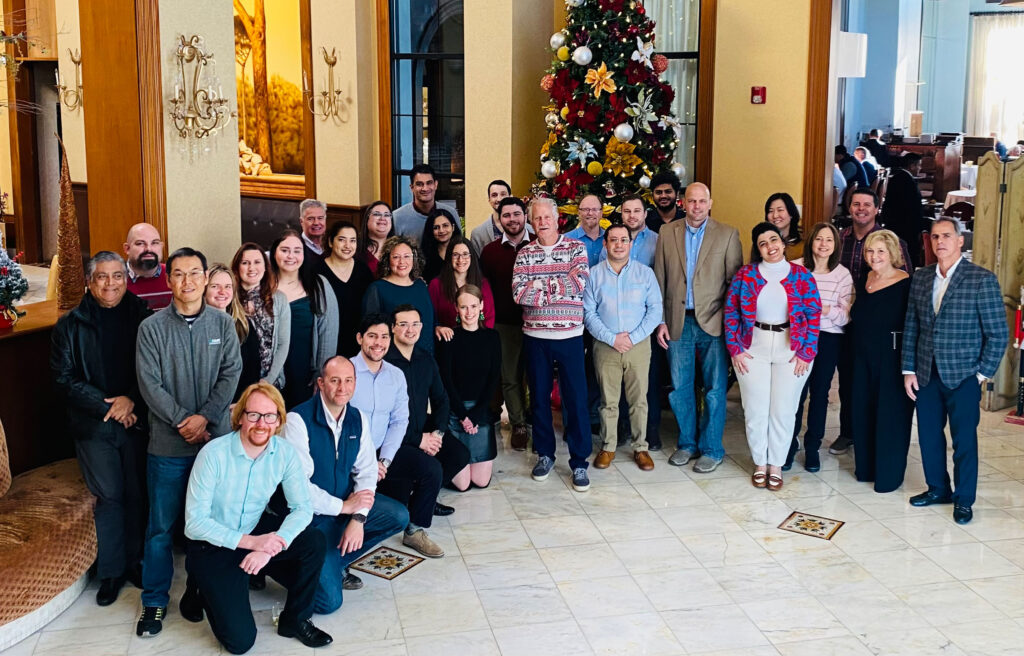 In 2021, in celebration of our 30th year, we pulled out all the stops for our holiday party, with our staff and their guests invited to a special night out.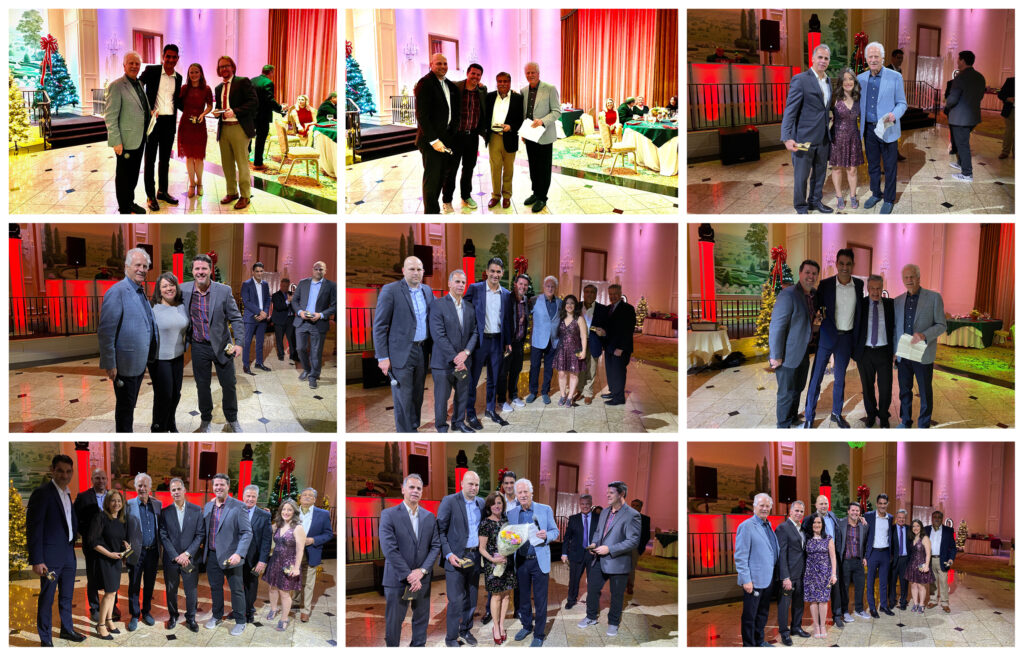 During the event, employees with tenures of 10 years or more were honored. We are very proud of our average staff tenure, which includes nine team members that have been with us for more than 20 of our 30 years.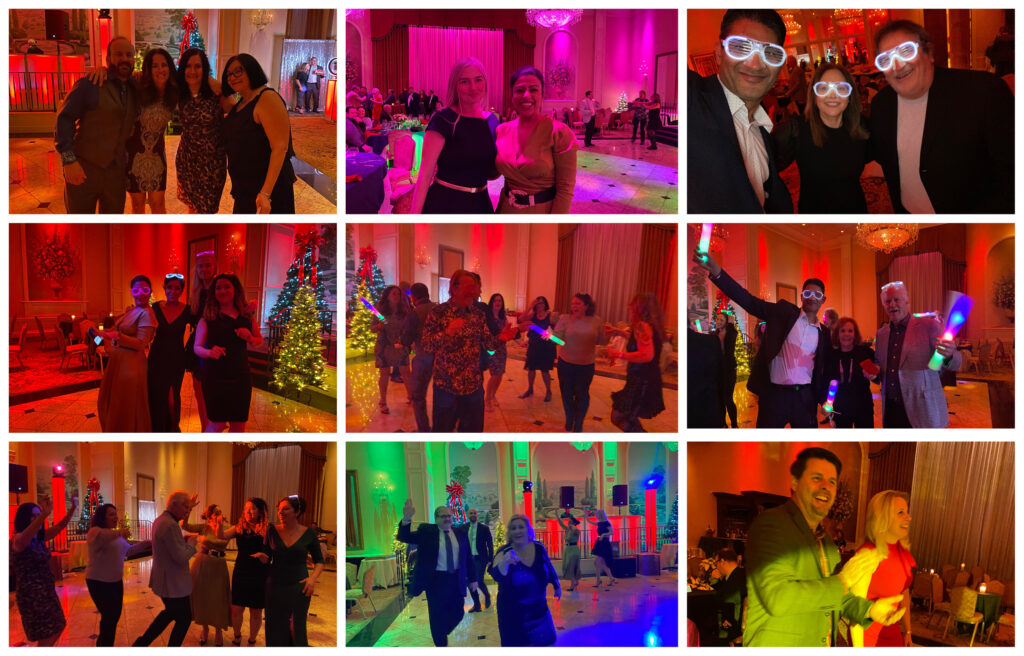 And of course, the party wouldn't have been complete without a lively dance floor!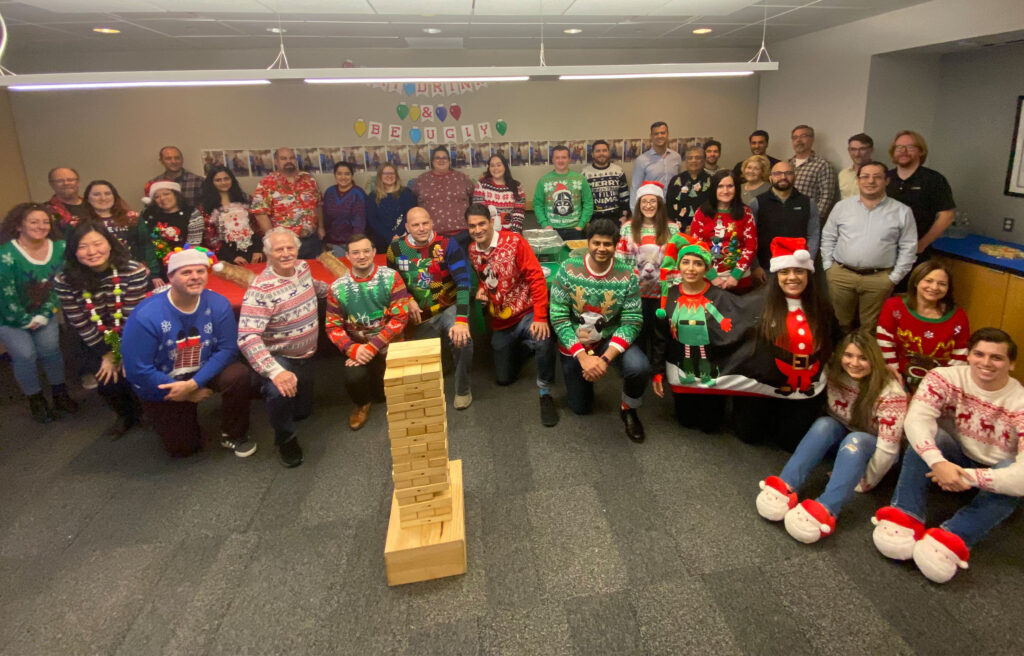 When it comes to competitions, we are a team of friendly, yet fierce, participants…
…from our annual ugly sweater contest…
…to our annual pumpkin carving.
It should come as no surprise that our talented architects and designers also happen to be very creative pumpkin carvers. Winners of all competitions get a cash prize, but most importantly, bragging rights.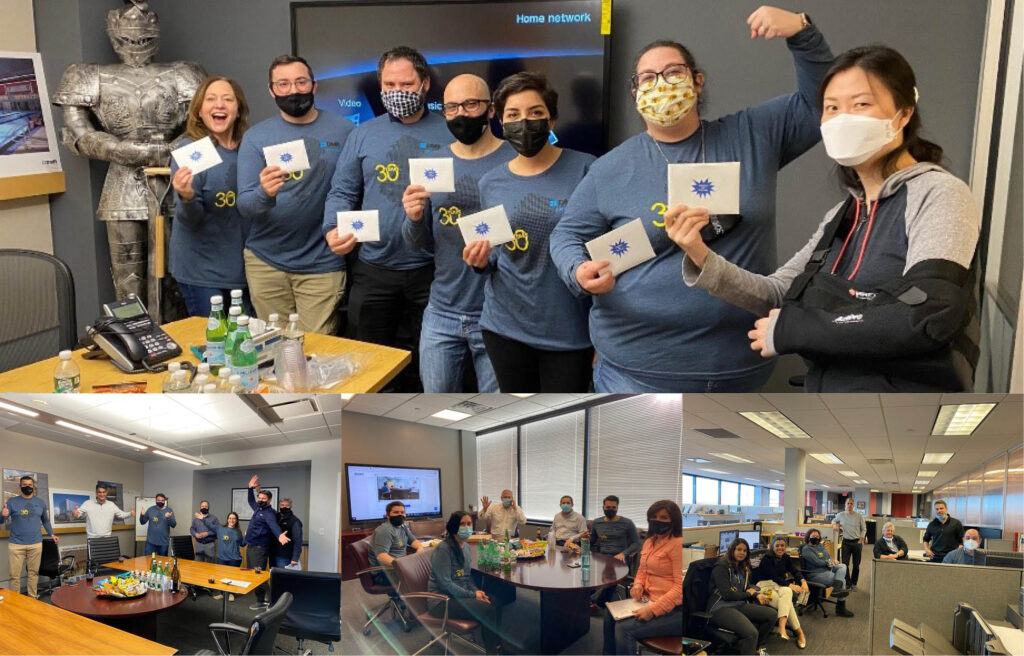 None of our friendly competition was slowed down by the COVID-19 pandemic, we just figured out how to do it safely.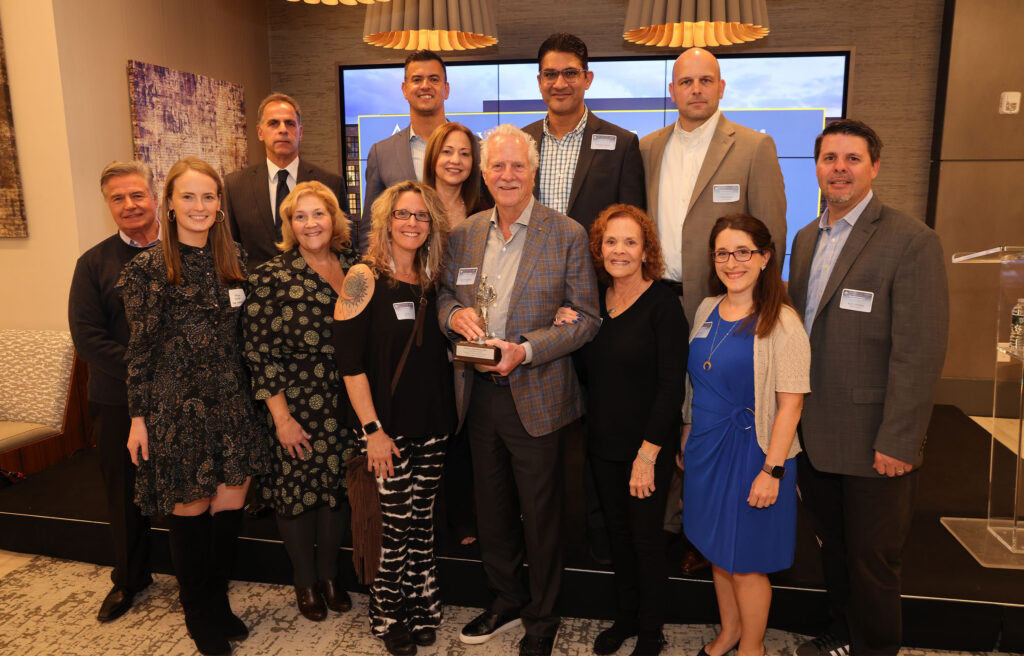 While the competitions may be fierce, the camaraderie is greater. We are proud supporters of each other's achievements…
…celebrate firm awards together…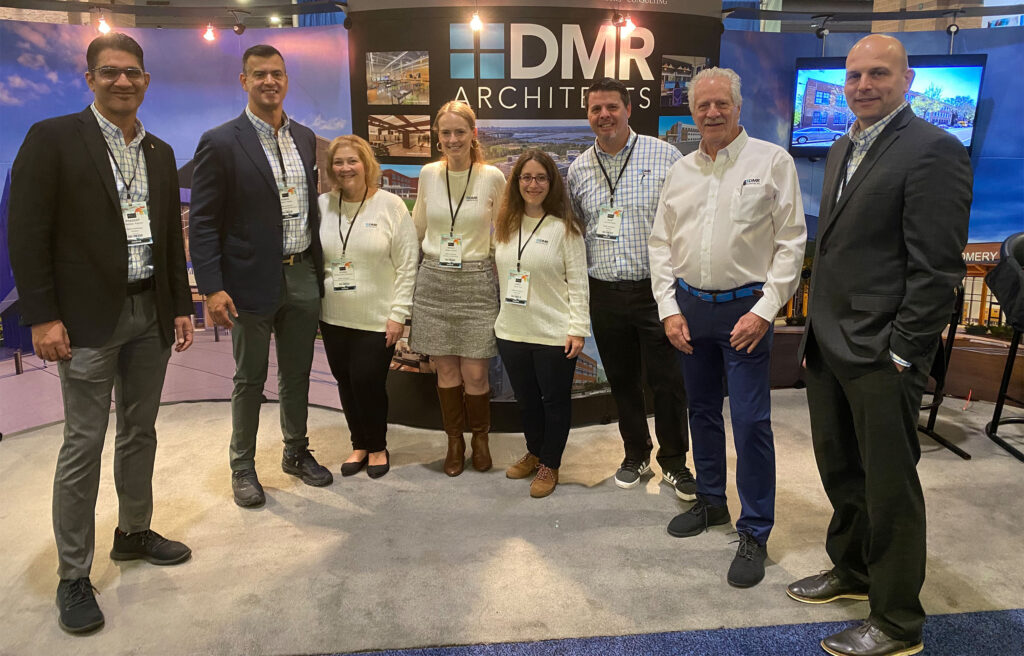 … and proudly represent DMR while we are out of the office.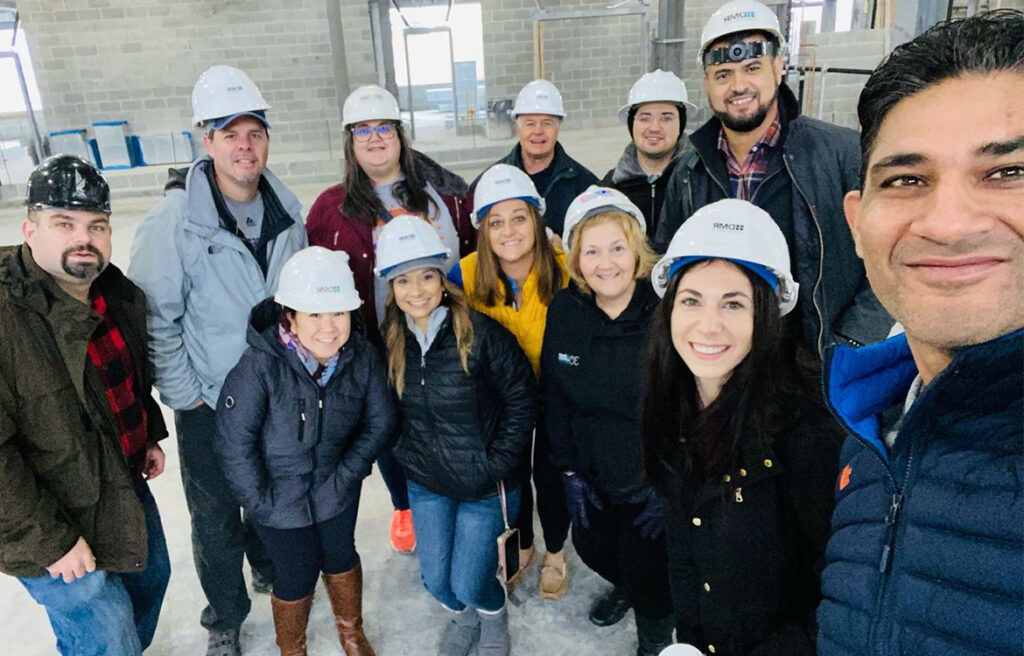 Professional development is an important priority. One way we encourage this is by organizing site visits to our projects under construction. In December 2021, we visited the now completed Carteret Junior High School.
And in May 2022, we visited the now completed Ridgefield Municipal Center.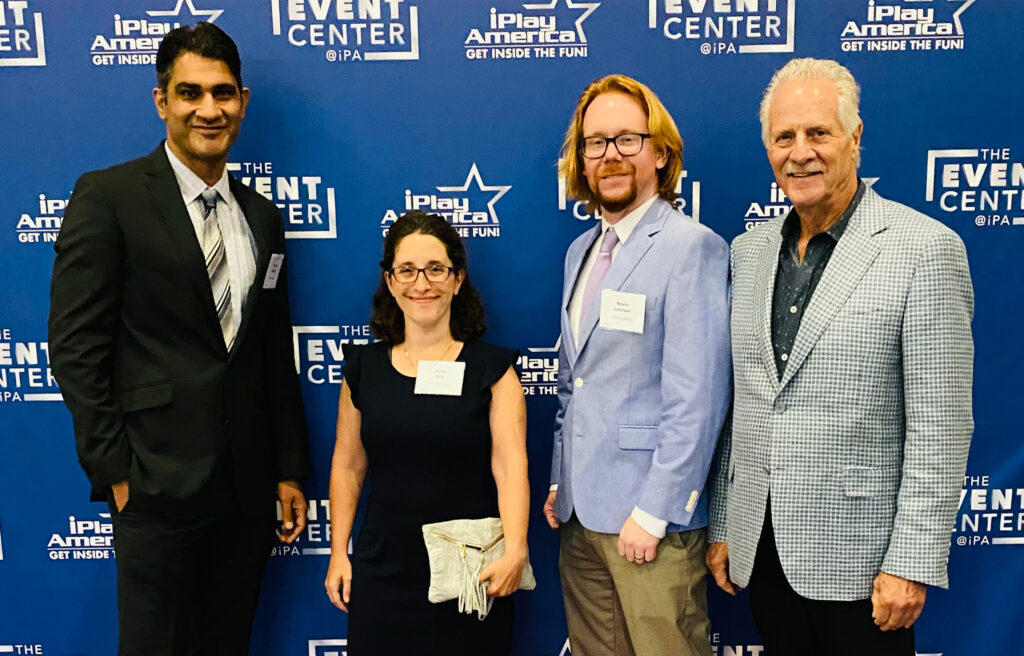 DMR has ranked many times on NJBiz's Best Places to Work in New Jersey list…
…but it's the talented, dedicated and passionate professionals that make up our staff who are the secret to our success.