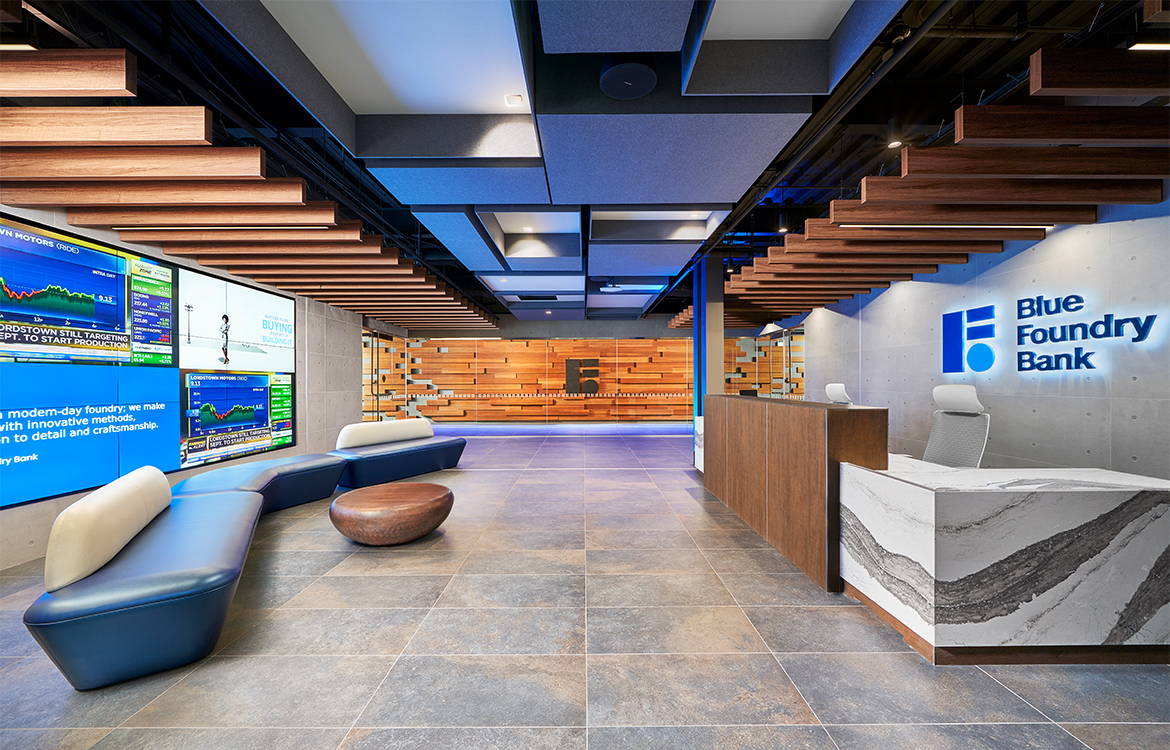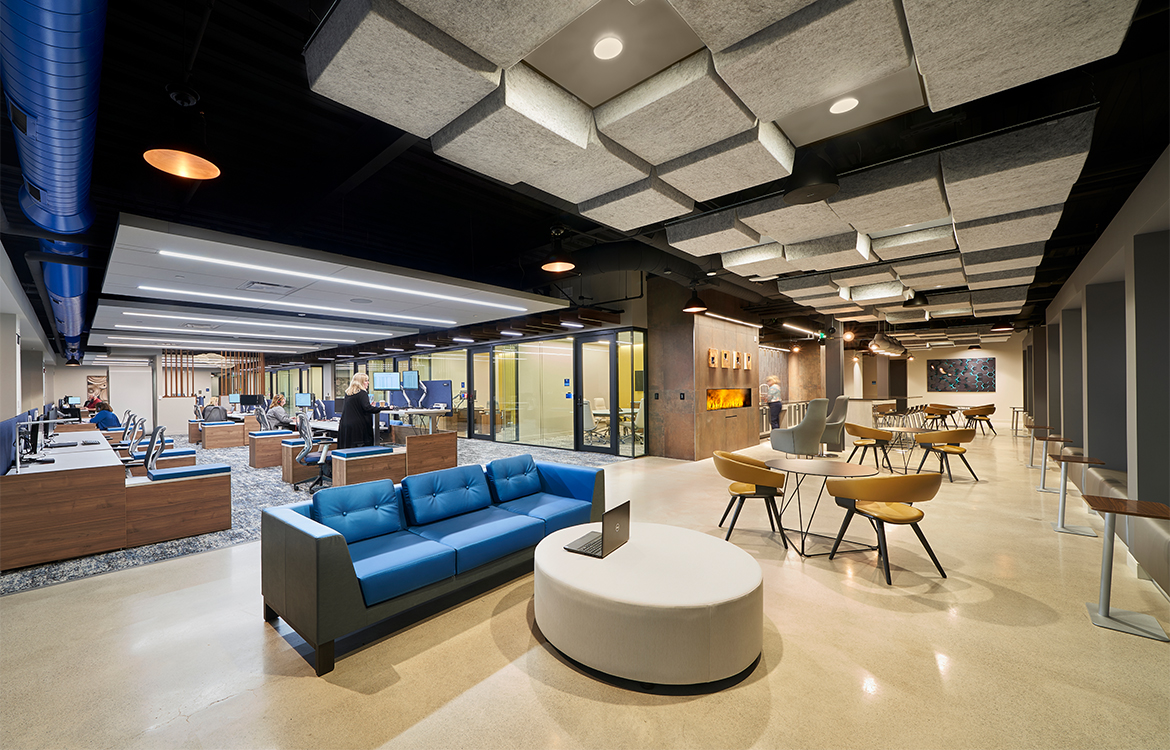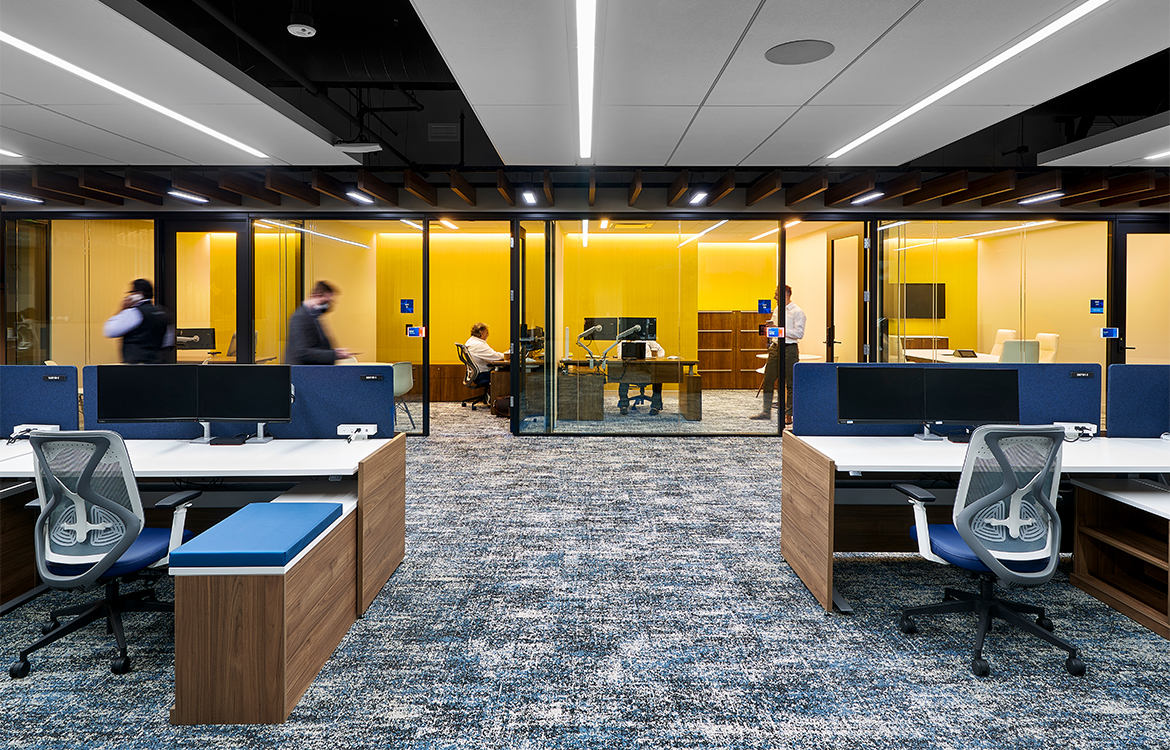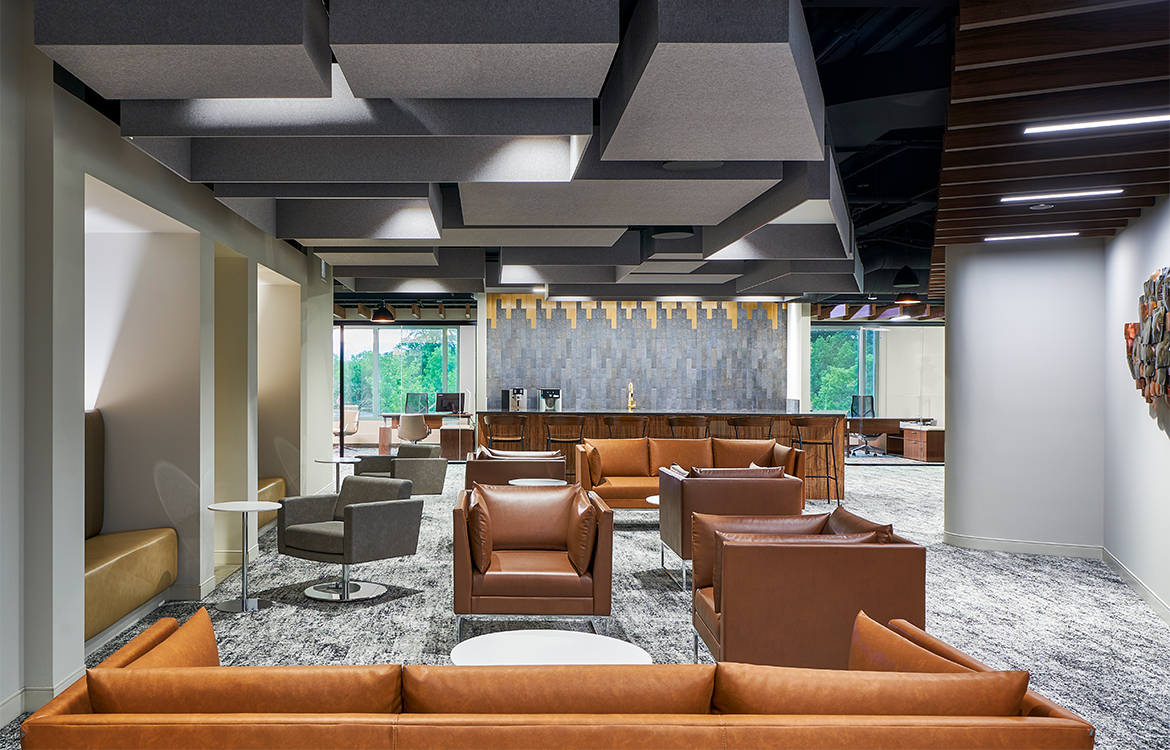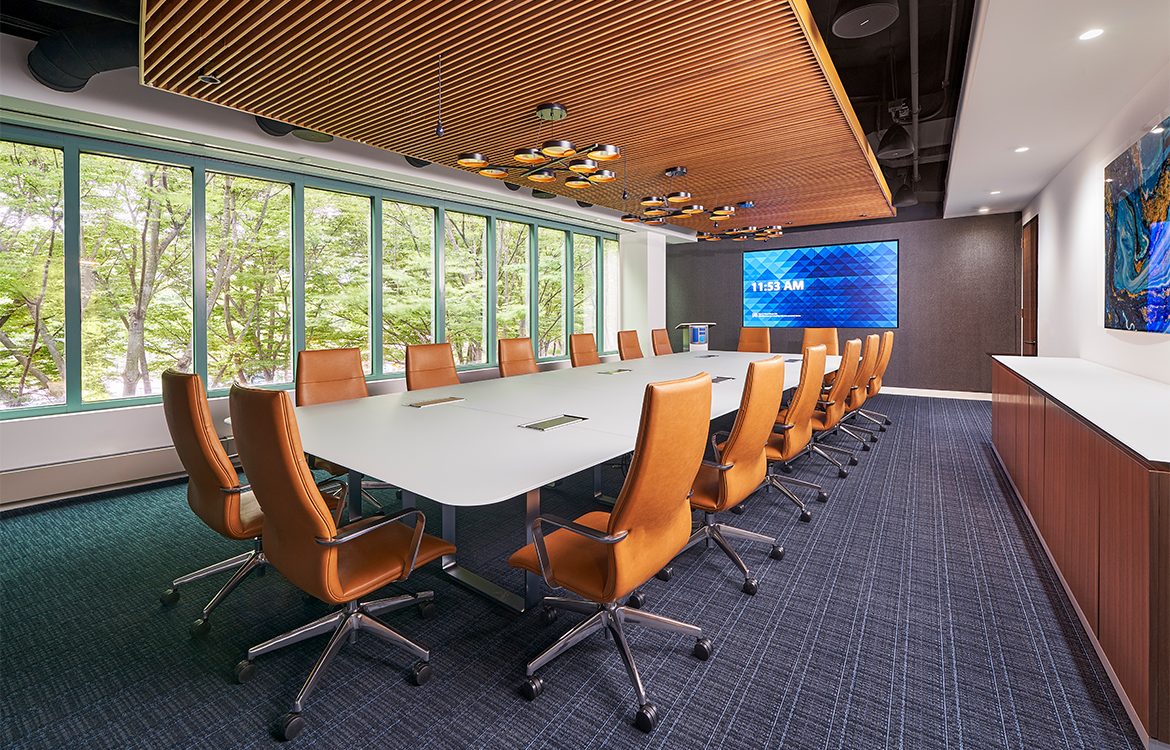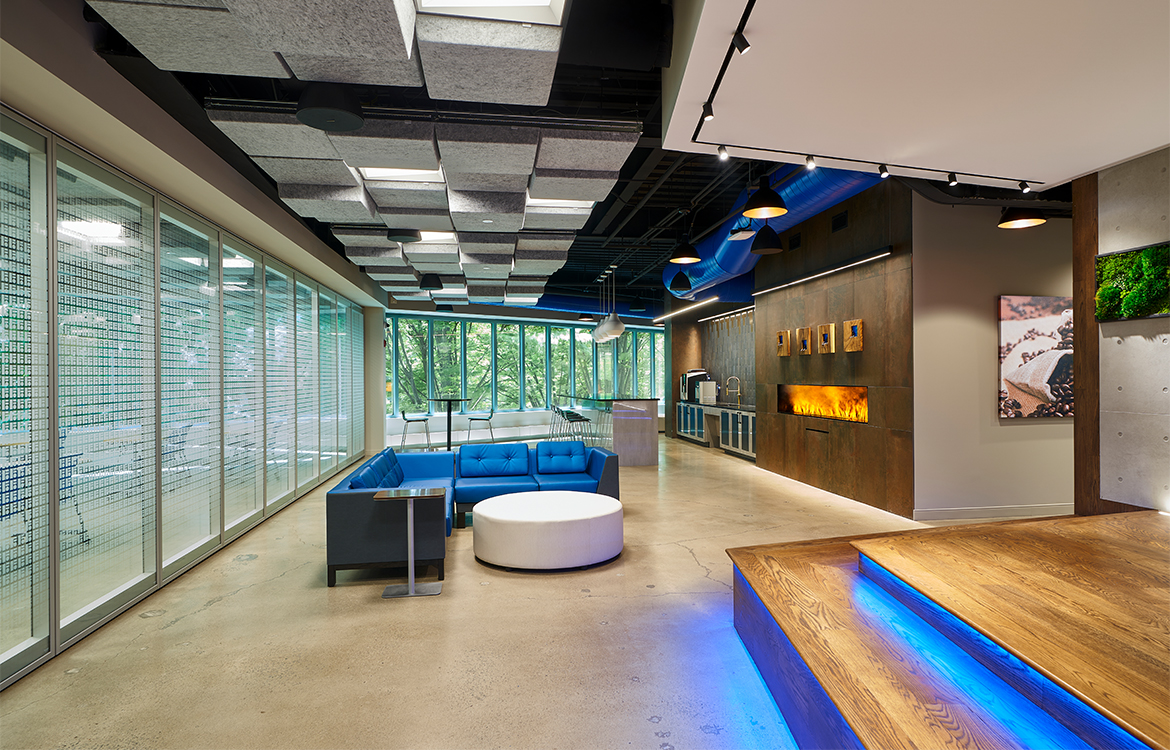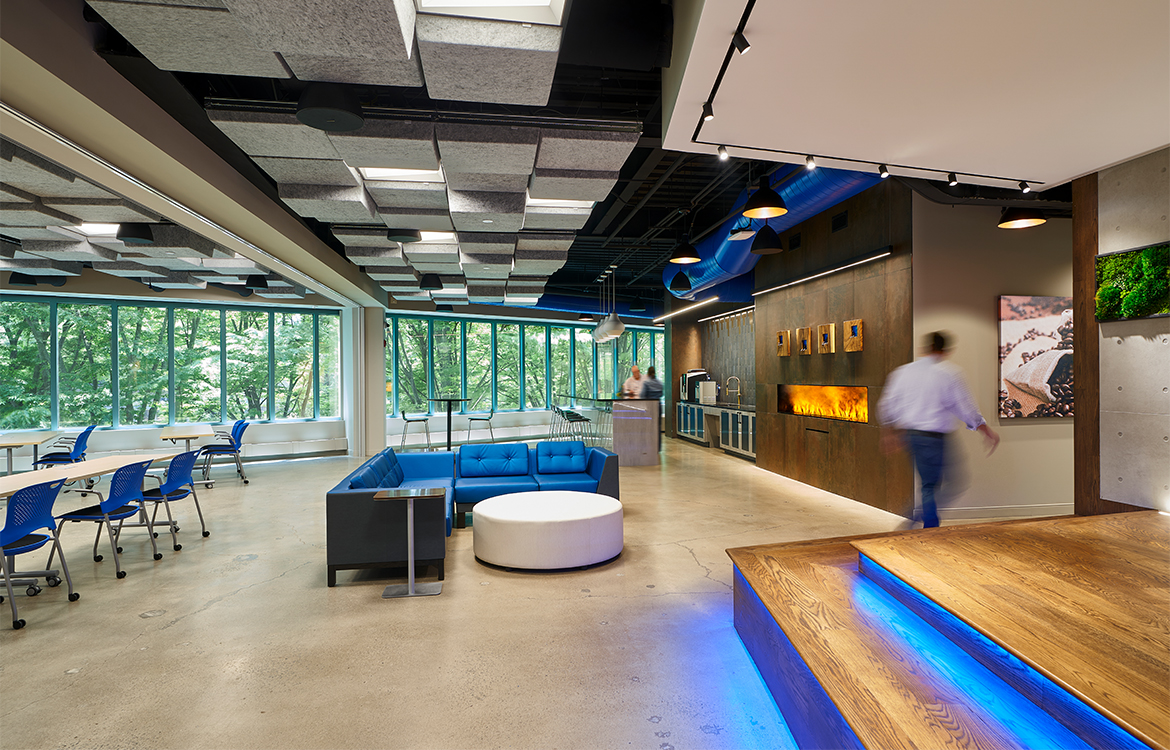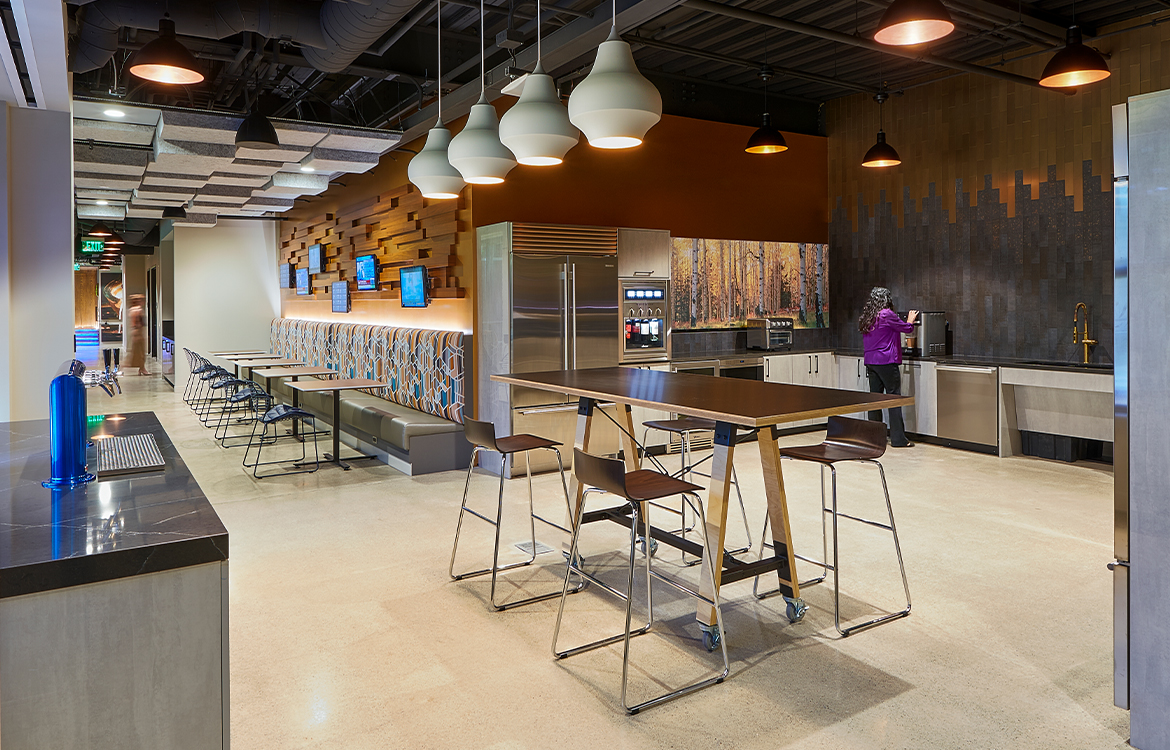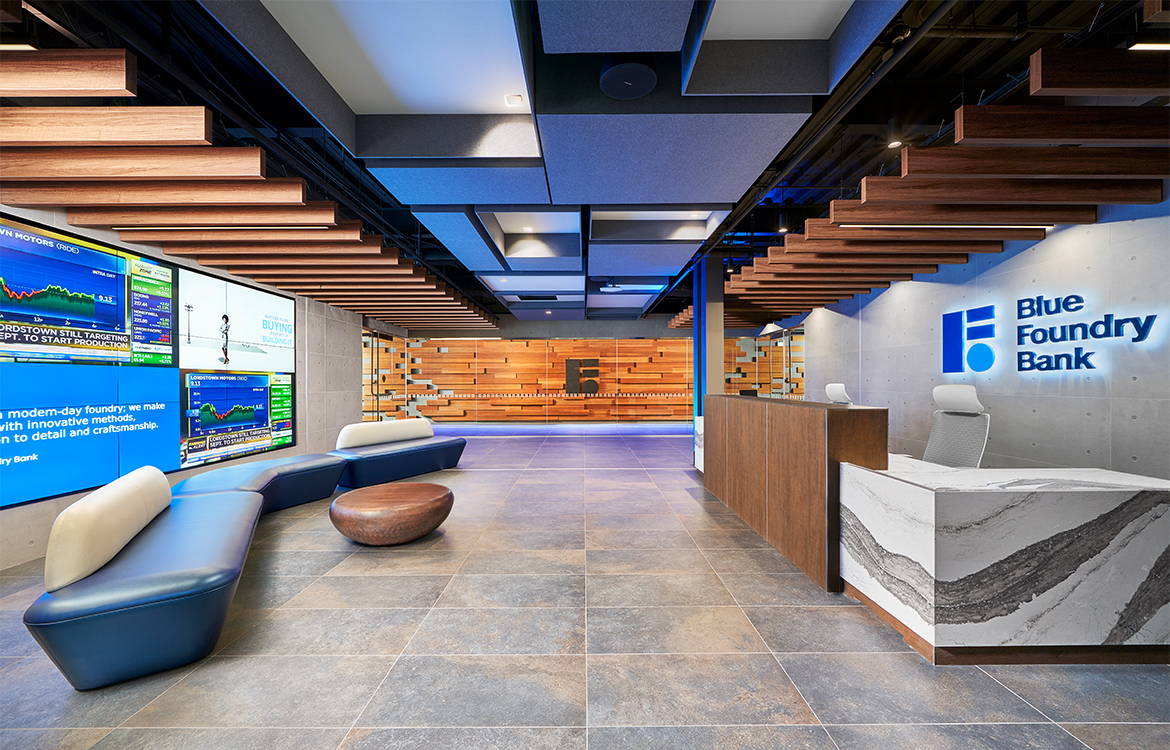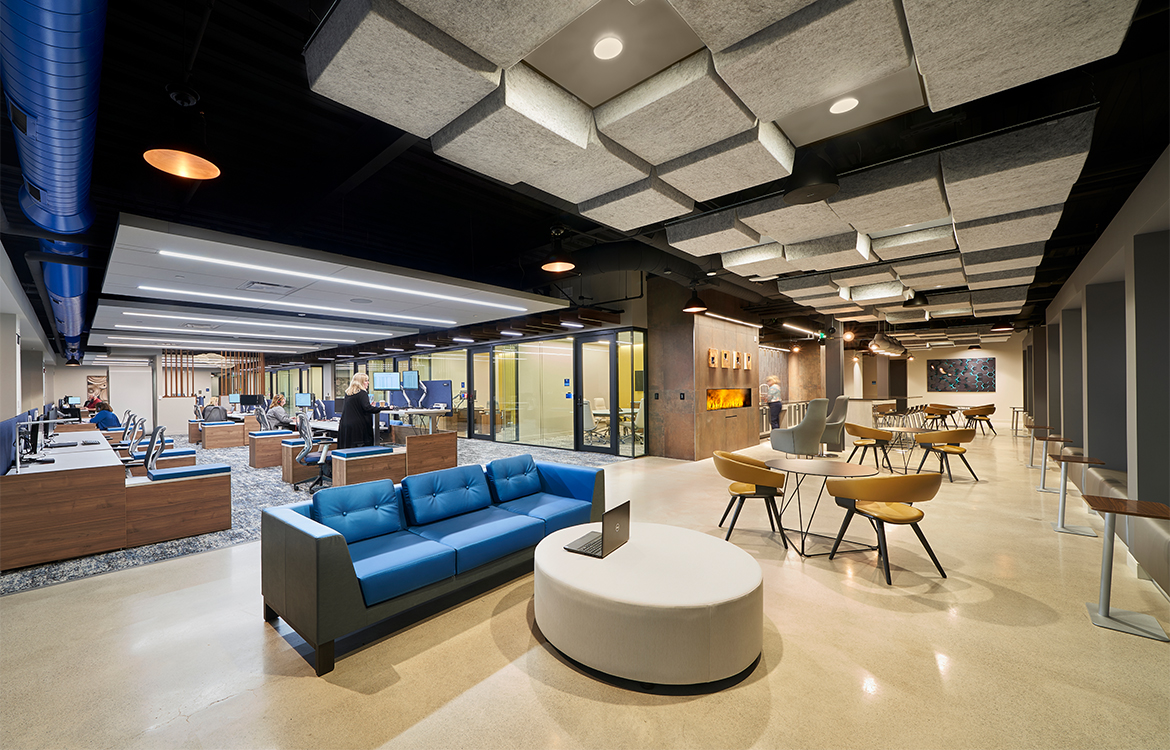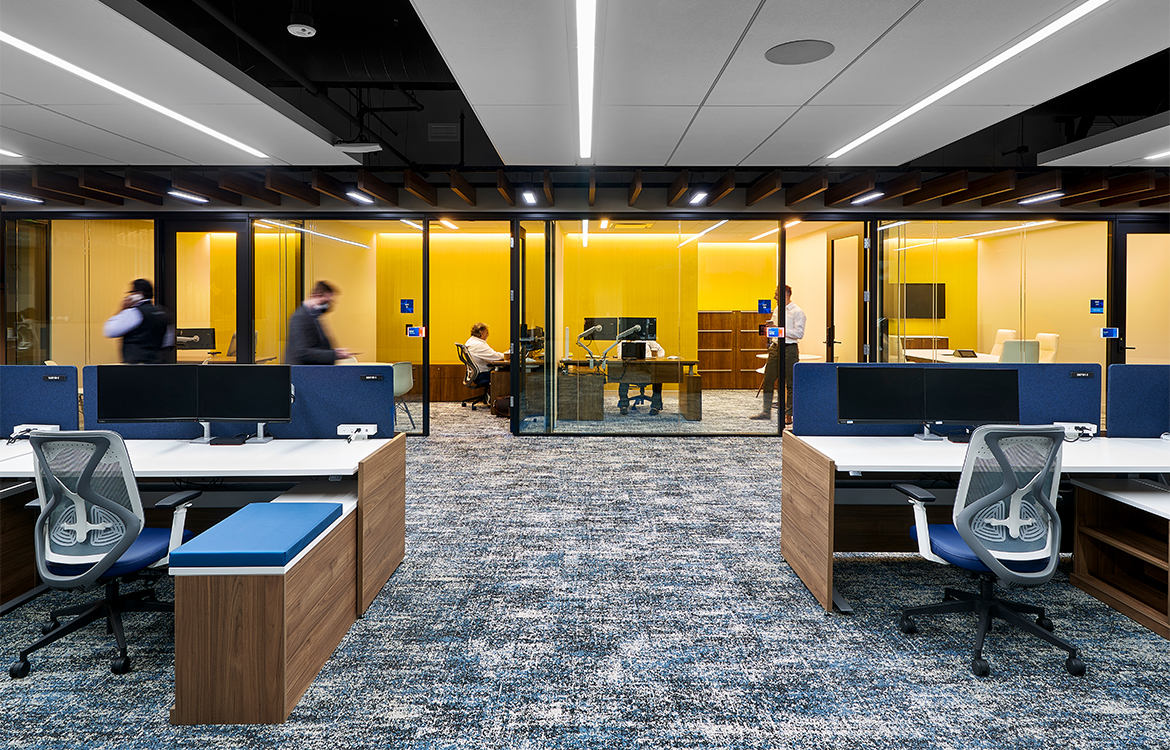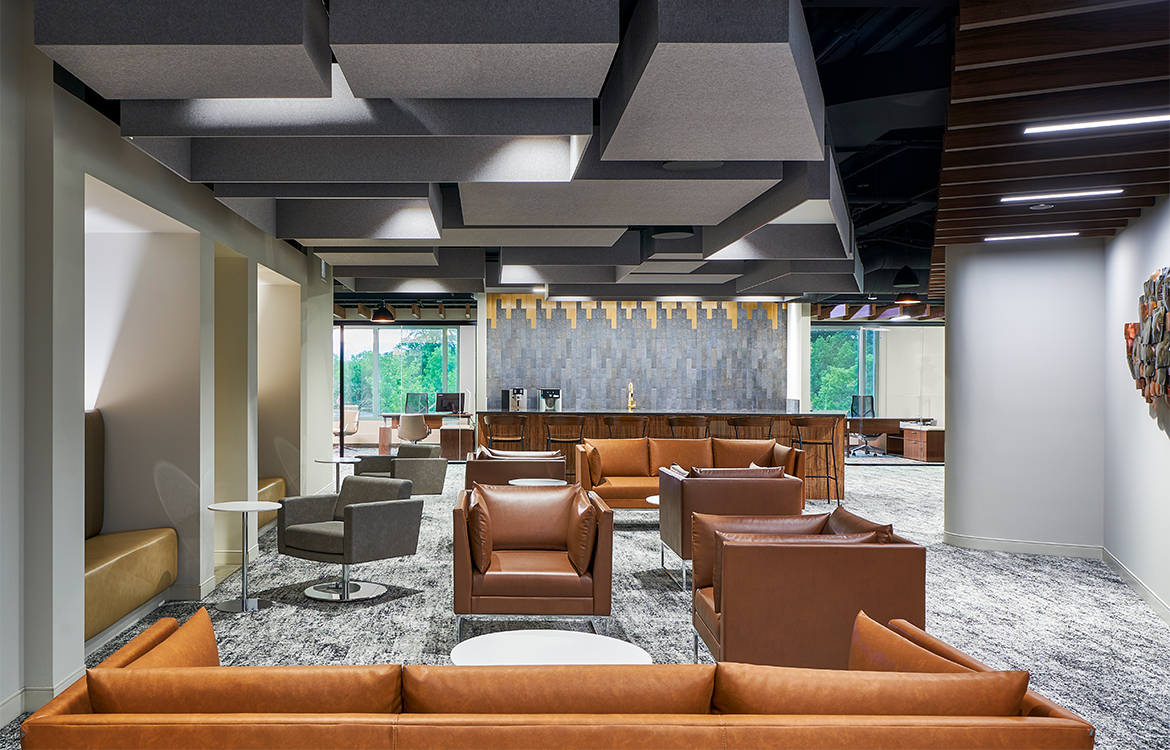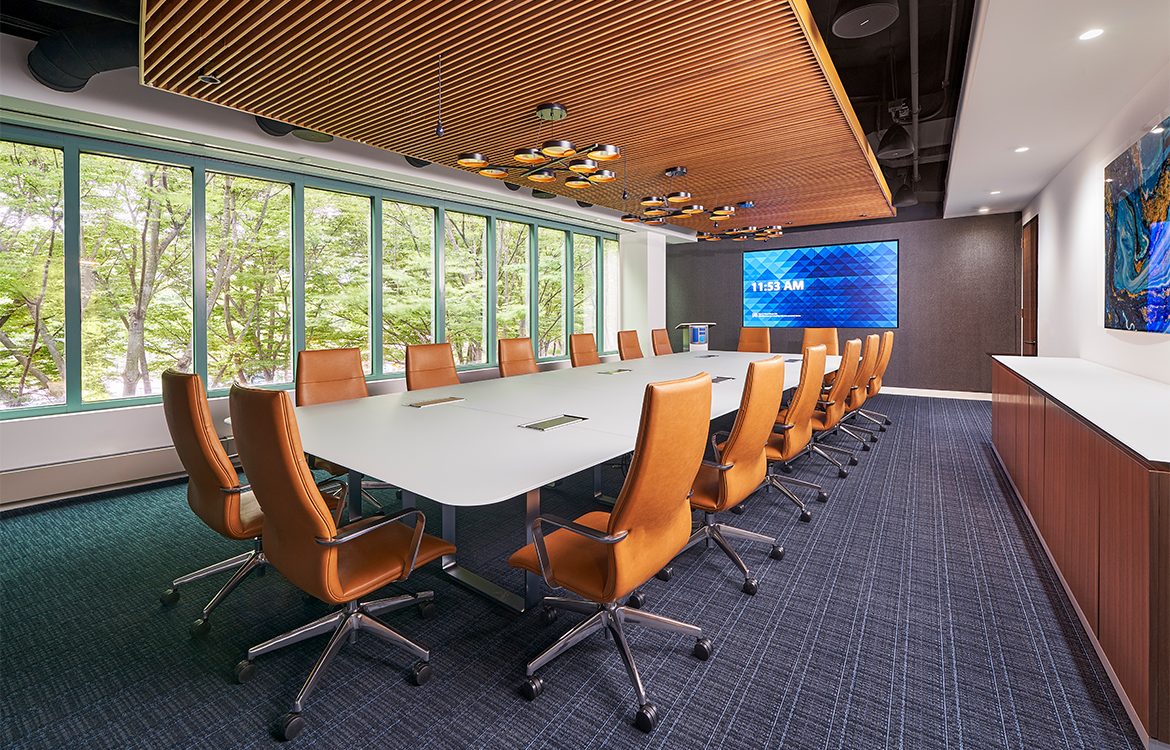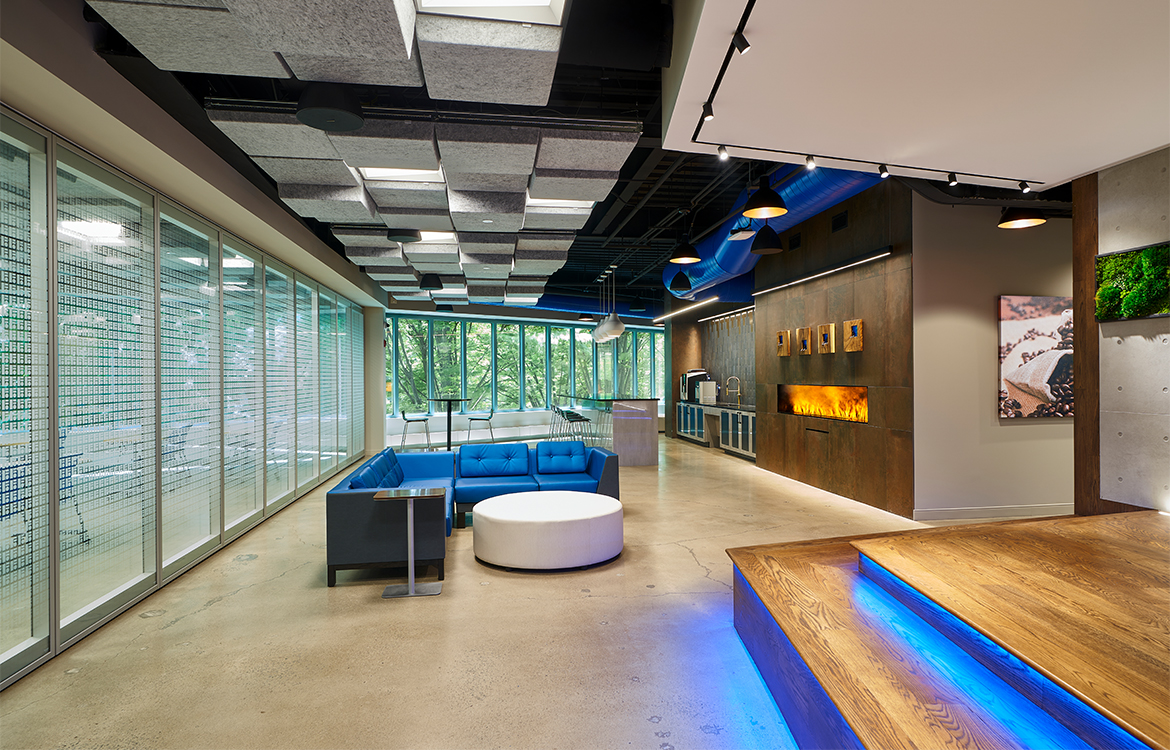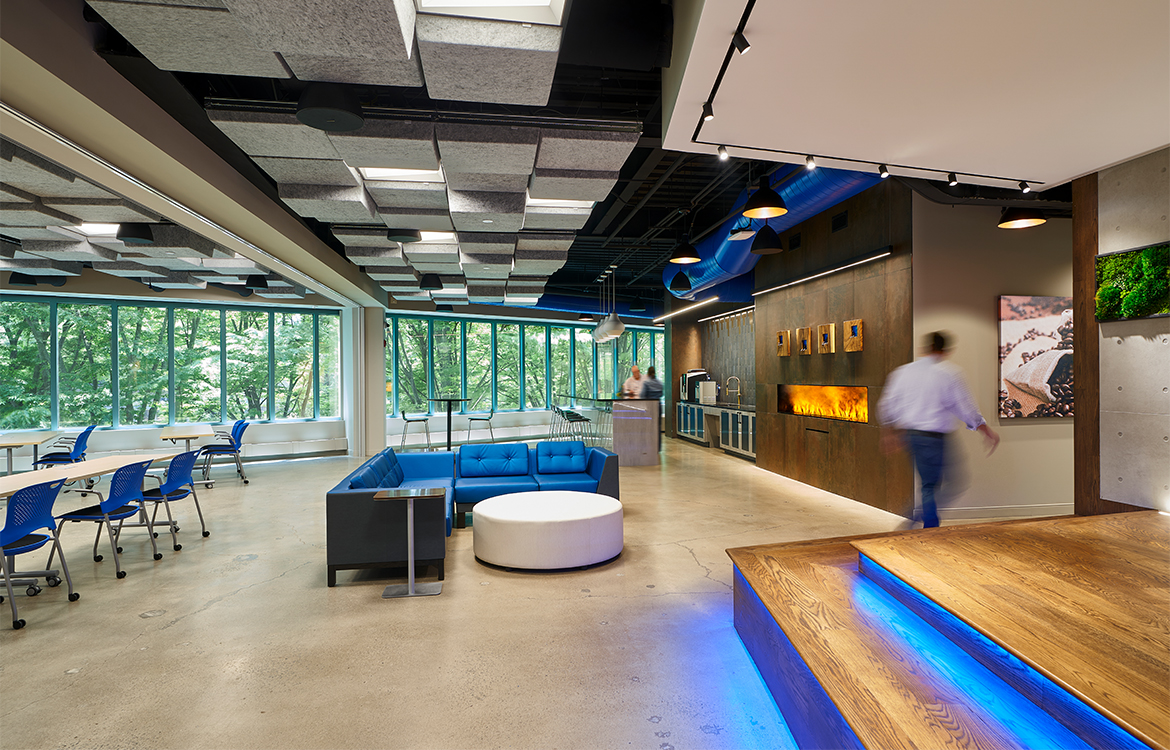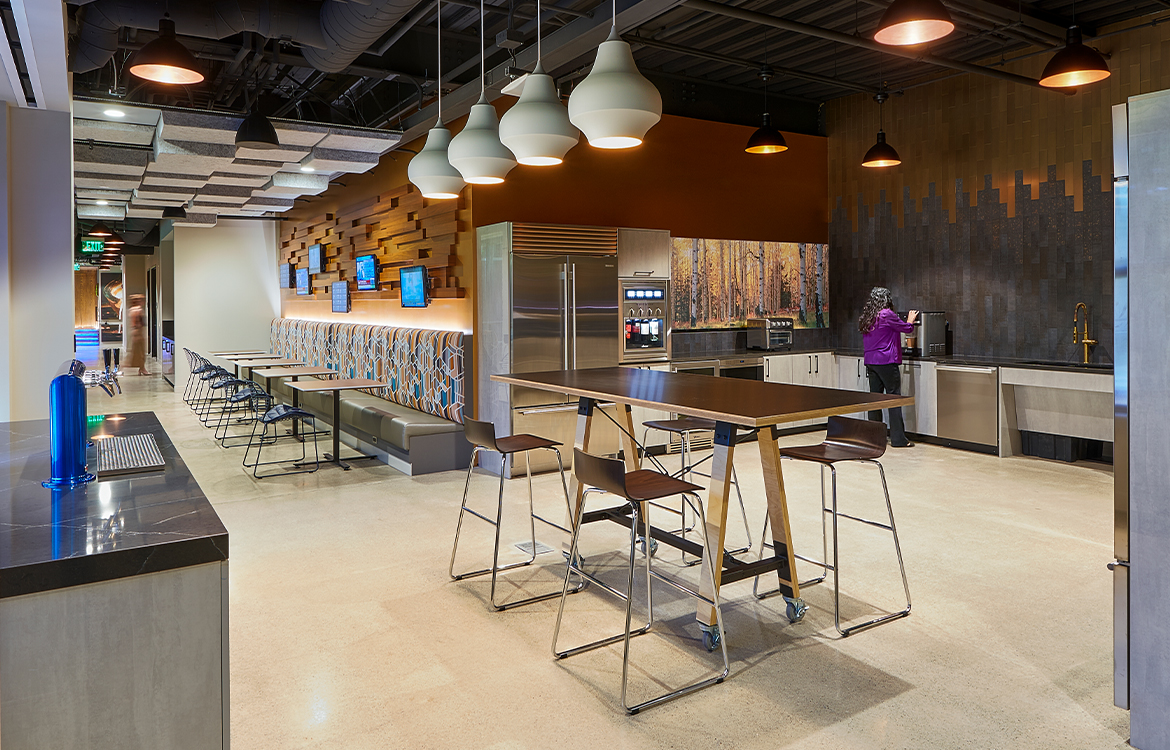 Blue Foundry Bank tasked DMR with designing their administrative office as the physical embodiment of the bank's branding and business plan that encourages personal relationships and visionary ideas.
Through a progressive office design statement, the 40,000 SF space was designed to encourage ingenuity through a highly customized interior design concept and on-site creature comforts. Every square foot is designed to be functional for the tailored needs of its staff, while maintaining a sense of community through appropriate proportions and an intuitive circulation.
Impressive design elements were utilized through program, finishes, furniture, and layout such as 14 different ceiling types; non-assigned reservable stations with sit/stand desks; and a reduced number of private offices, with those offices more toward the center. Unusual amenities also include a wellness room, lounges with fire features, and a cafeteria with dispensers for wine, beer and kombucha.
The new facility complements DMR's design of numerous branch locations for Blue Foundry Bank.