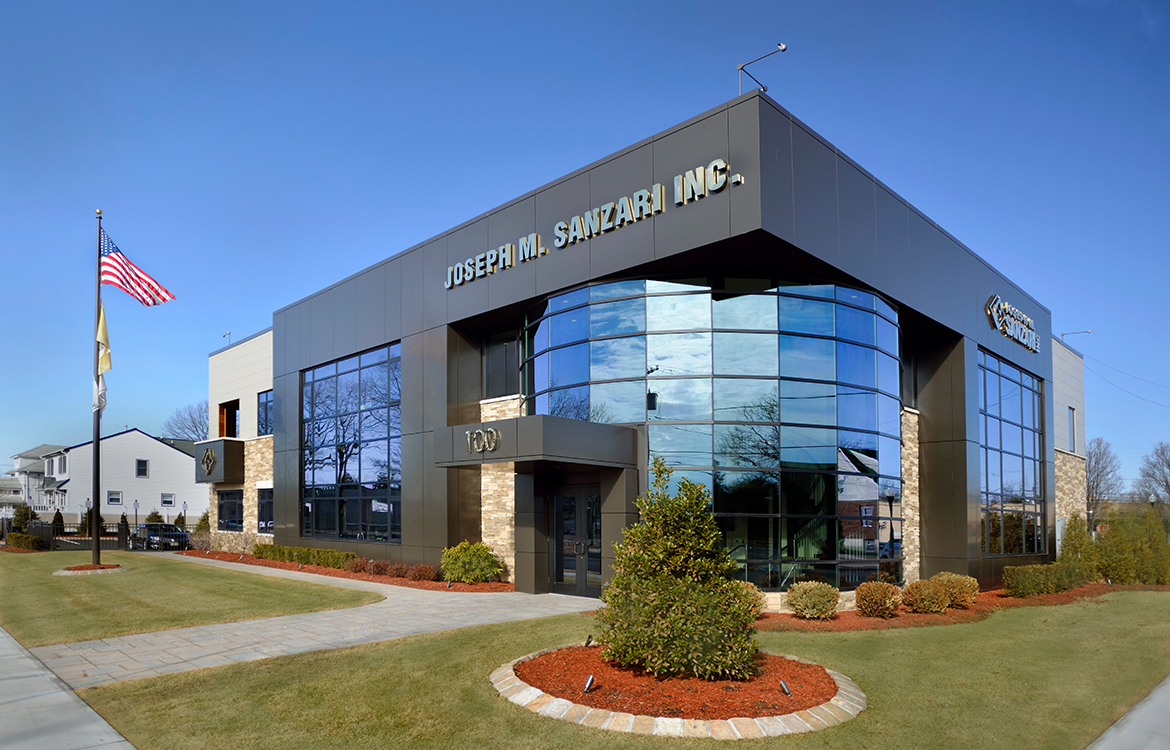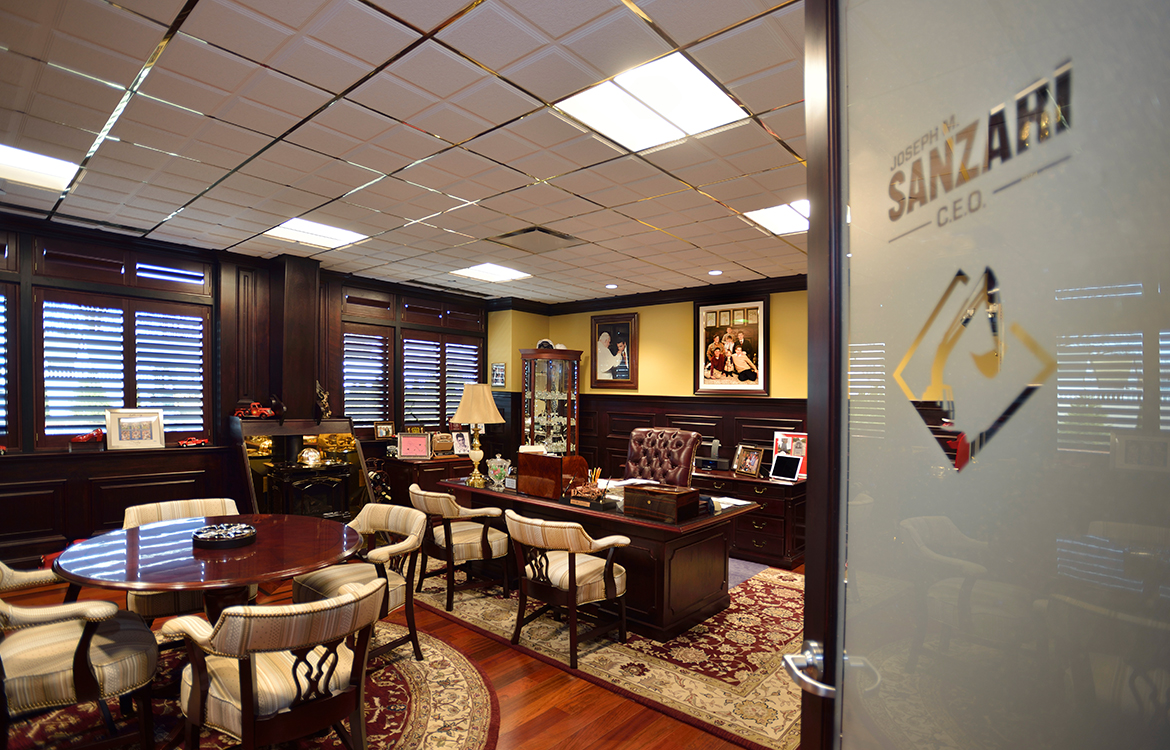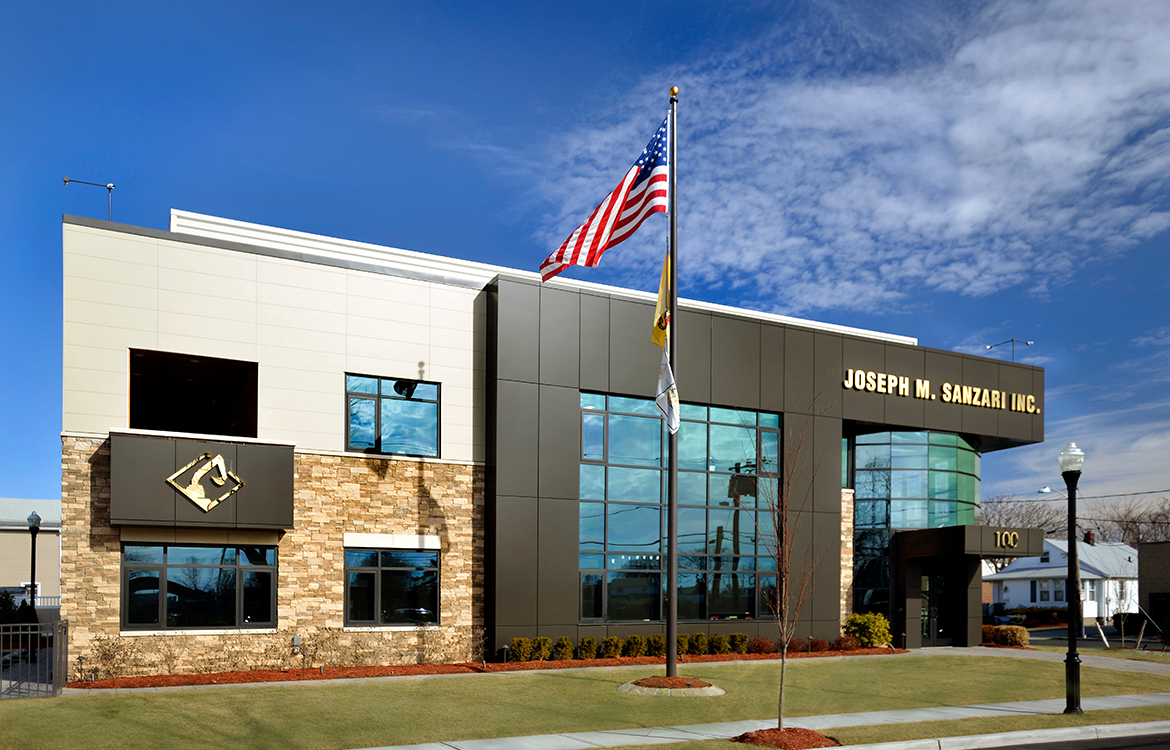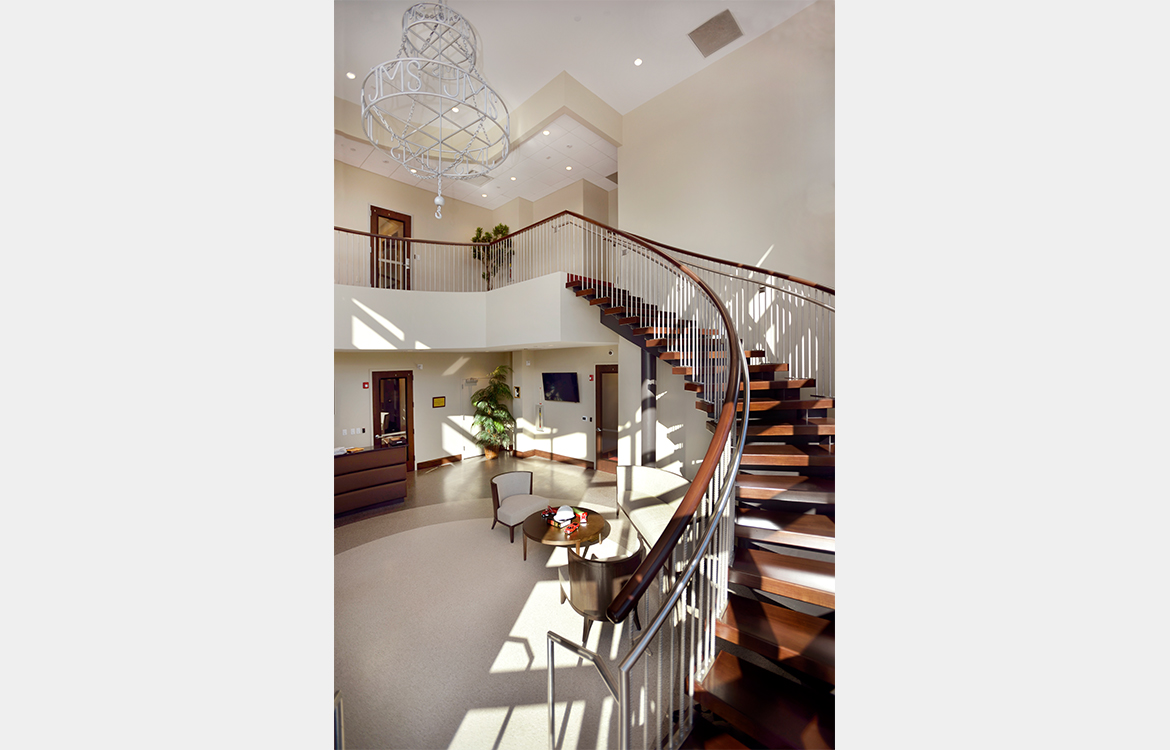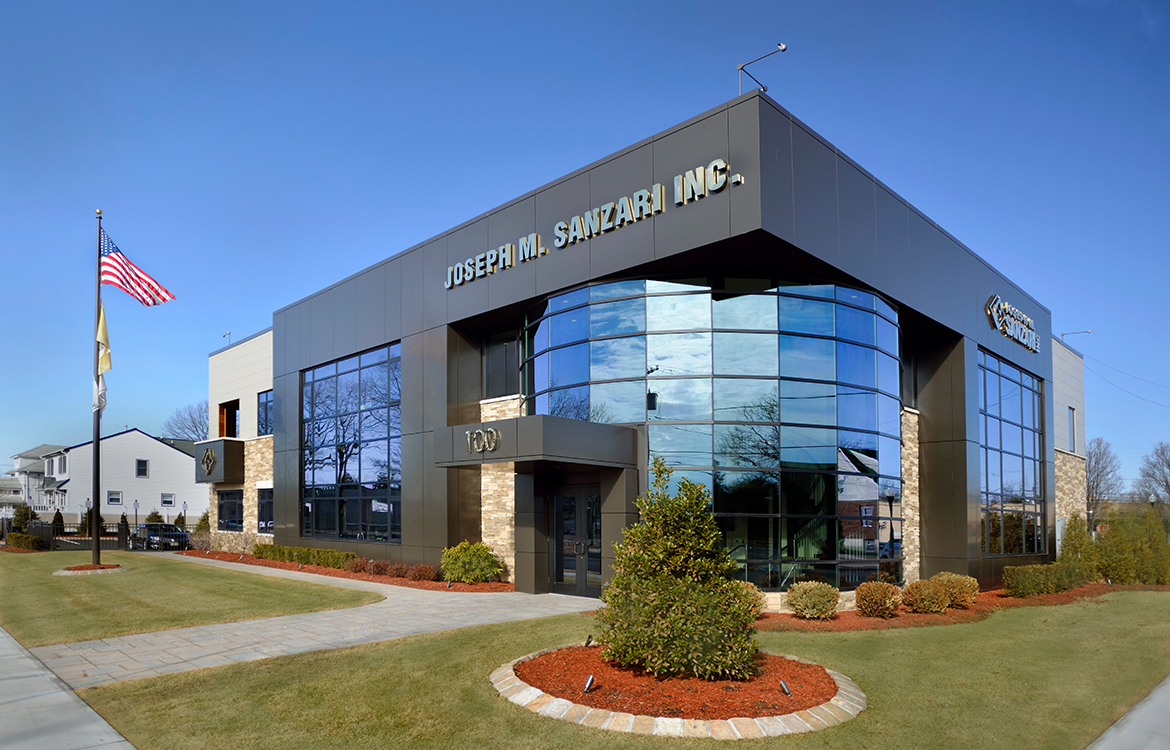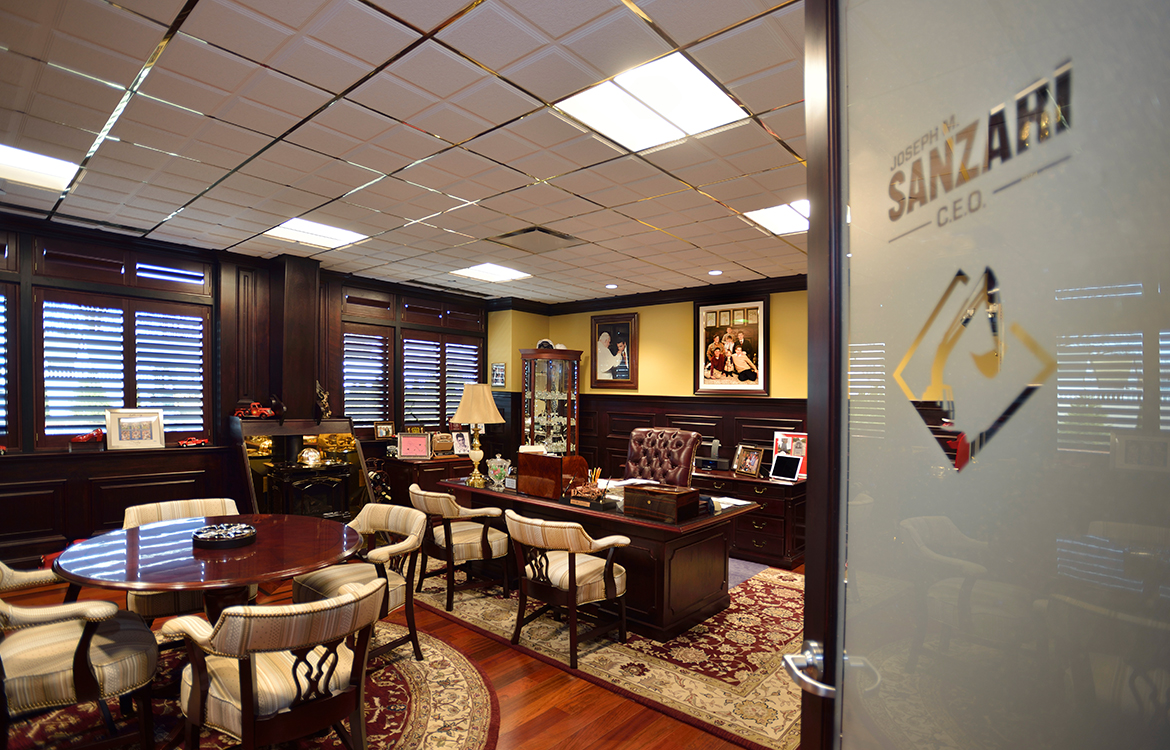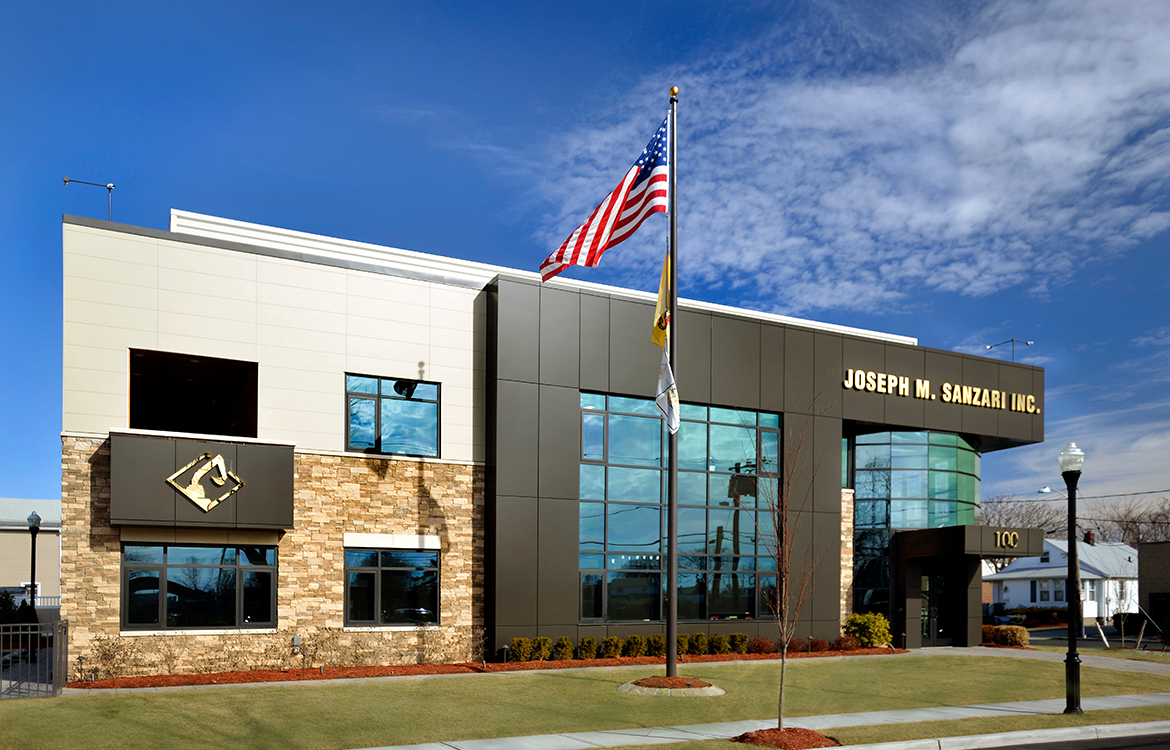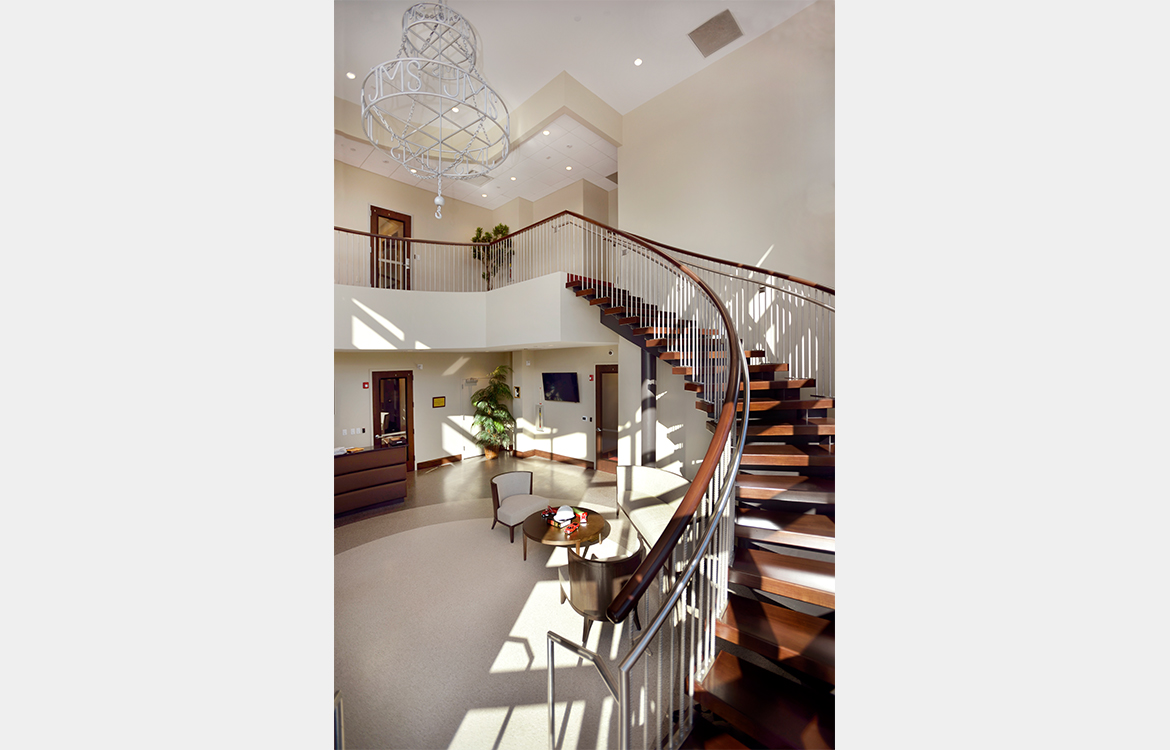 Throughout the years, Joseph M. Sanzari, a leading New Jersey general contractor known for heavy construction, retained DMR for numerous design projects, including most recently, the design of their new corporate headquarters in Hackensack, NJ. The project entailed the design of a 10,000 square foot, state-of-the-art and sustainable office building. The building was constructed on a lot the company had owned for four decades and previously utilized for construction equipment storage.
The building consists of 20 offices, conference rooms and support spaces, and provides for more employees to be located within a single location for efficiency and ease of operations. Large communal spaces were designed into the facility, including a staff lounge/break room and covered outdoor seating area. Having the outdoor space was an important feature, because it allows for employees to get some fresh air during breaks, which in turn promotes a better work environment and healthier employees.
Sustainability was an important aspect of the design as well. Despite not formally pursuing certification, the project was designed to achieve LEED Certified level of certification.