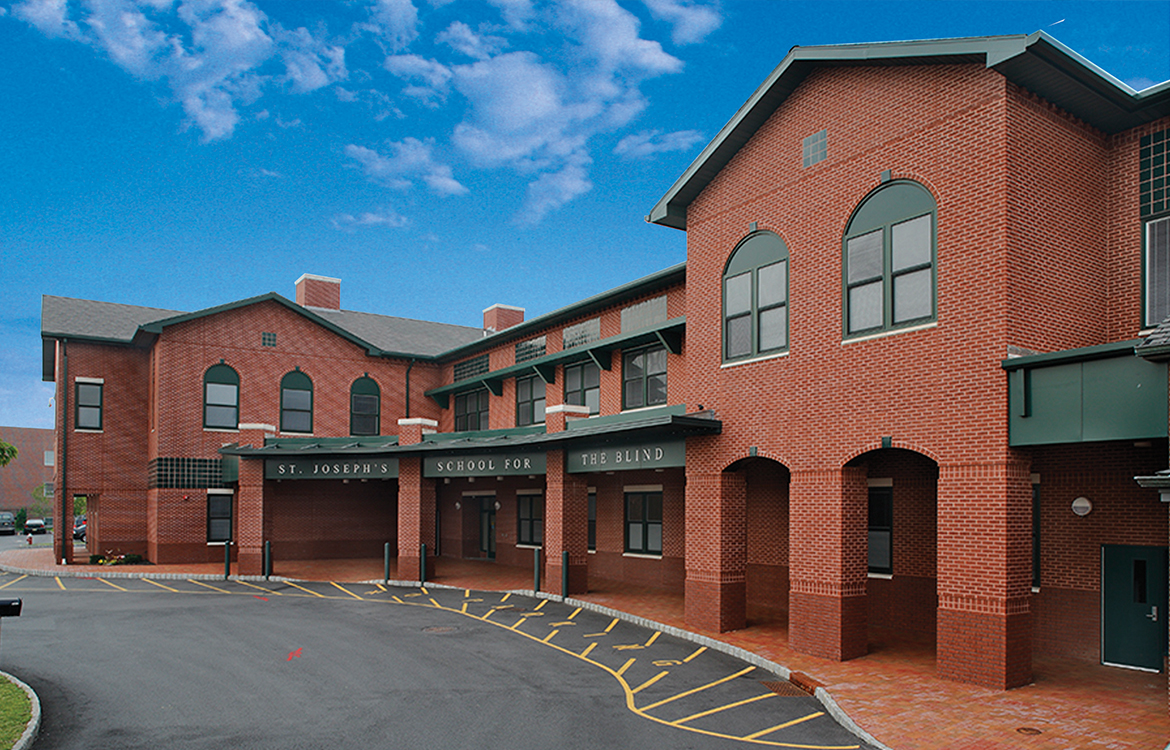 Housed in the same location in Jersey City since 1927, the existing Concordia Learning Center at St. Joseph's School for the Blind was cramped and inadequate. DMR was engaged to design a new, specialized facility to address the growing needs and evolving programs of the school and accommodate students with multiple disabilities. At the time of its founding, St. Joseph's School for the Blind was the only school for the blind in New Jersey.
DMR successfully completed the feasibility and design of the building, including management of a challenging site due to topography and easements. The two-story, 73,000 square foot facility includes 17 classrooms, a multi-purpose gymnasium/auditorium, a multi-media center, therapy and work rooms, a physical therapy pool, an adaptive playground, and music, art and pre-vocational classrooms. Each of these facilities support the educational, therapeutic and social services for blind and multi-disabled students from birth through 21 years old.
The LEED Certified building includes many sustainable design elements, including series of permanent educational signage printed with high contract lettering and Braille.