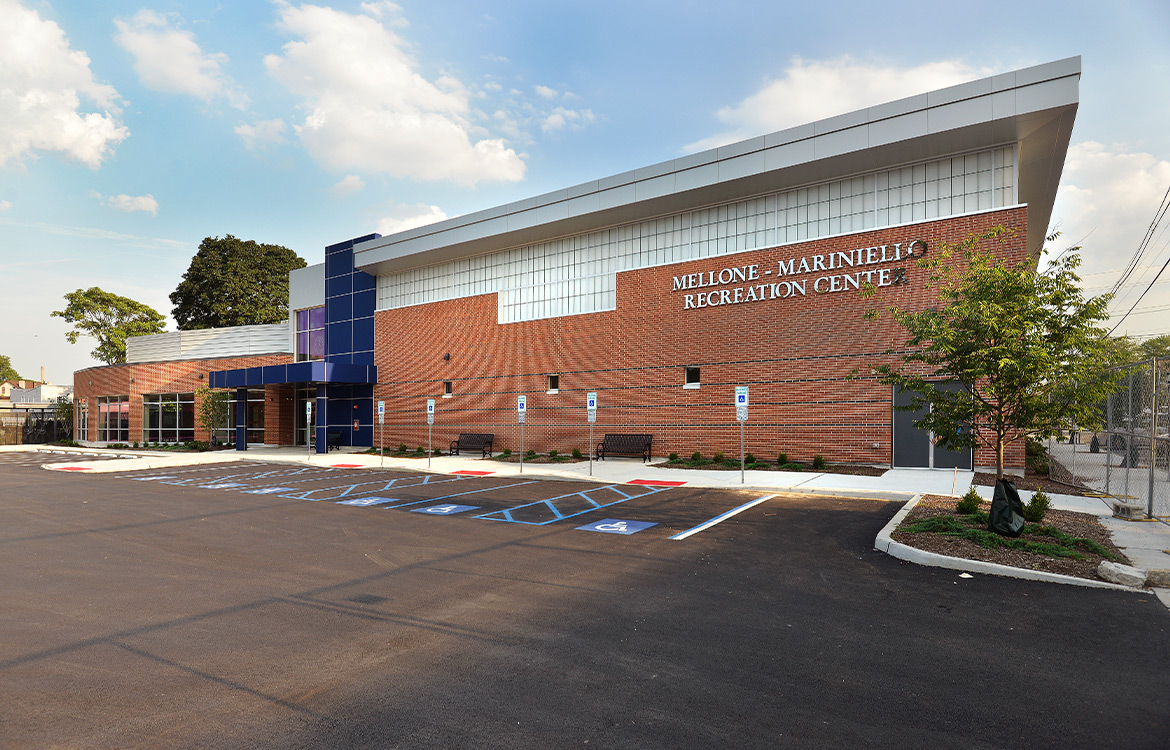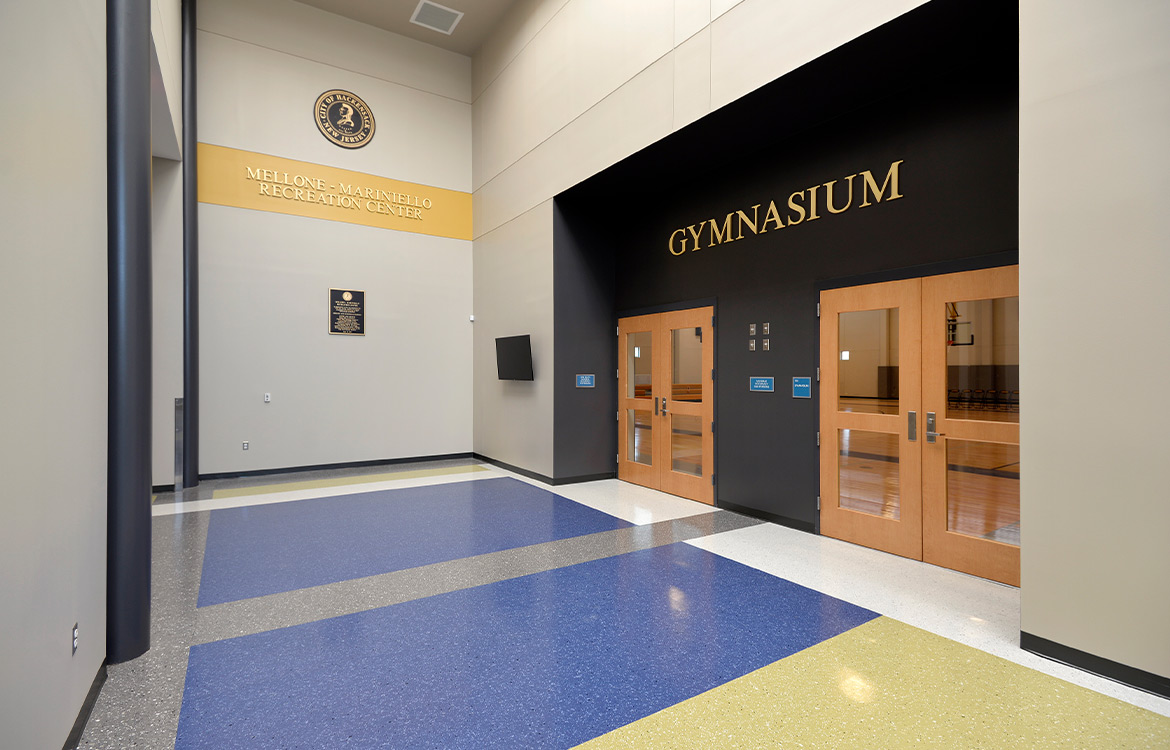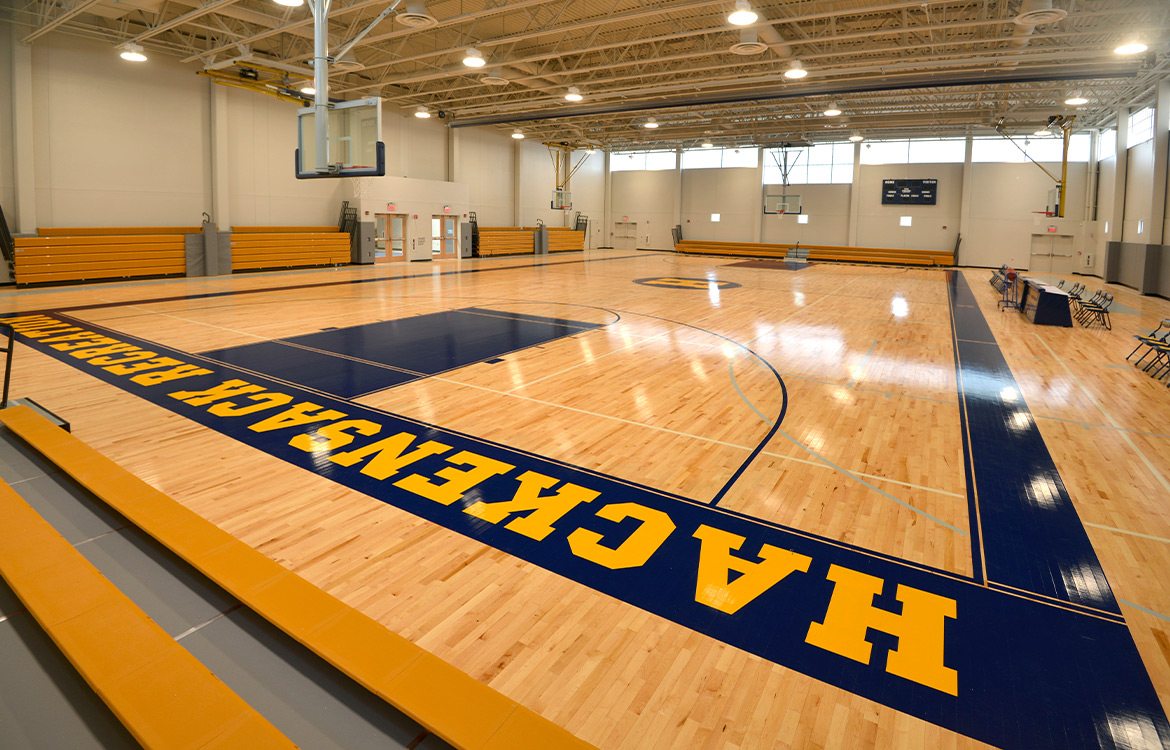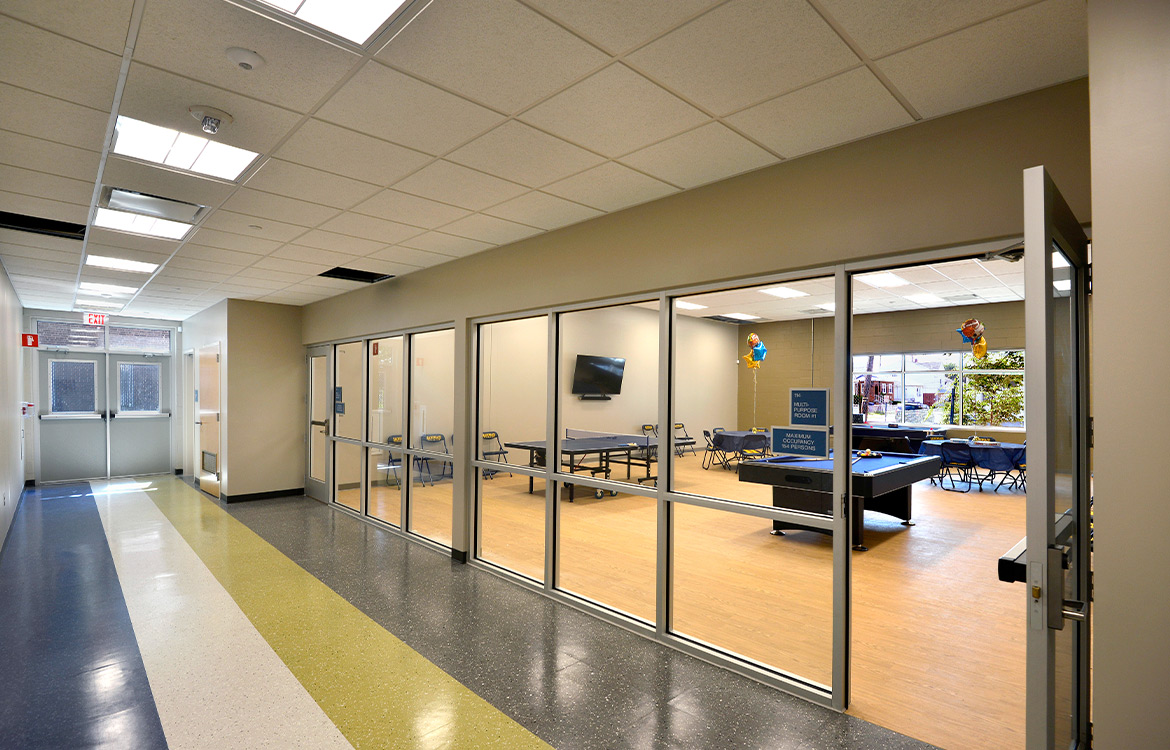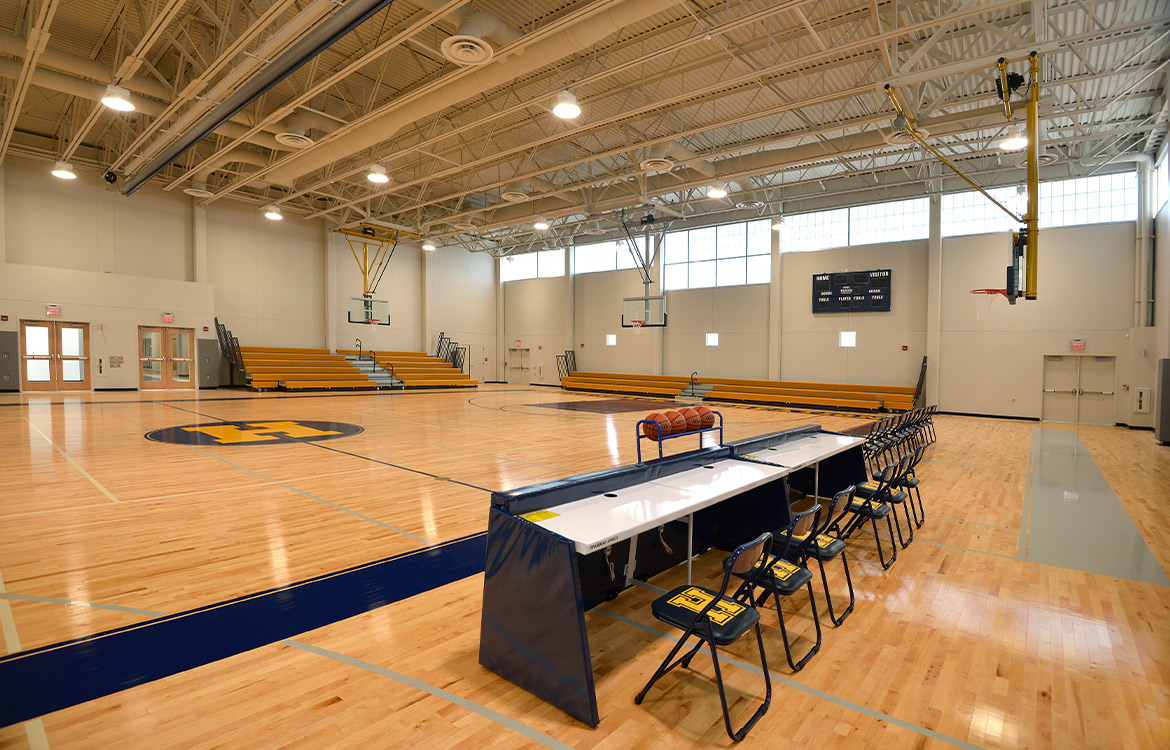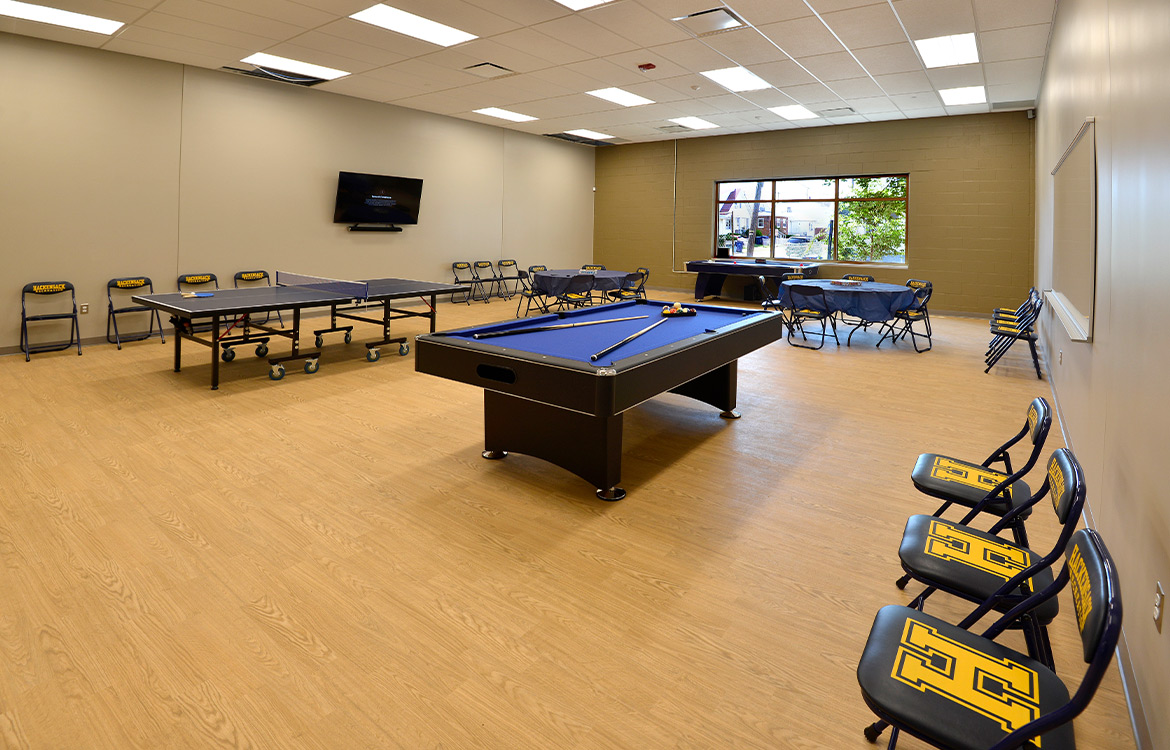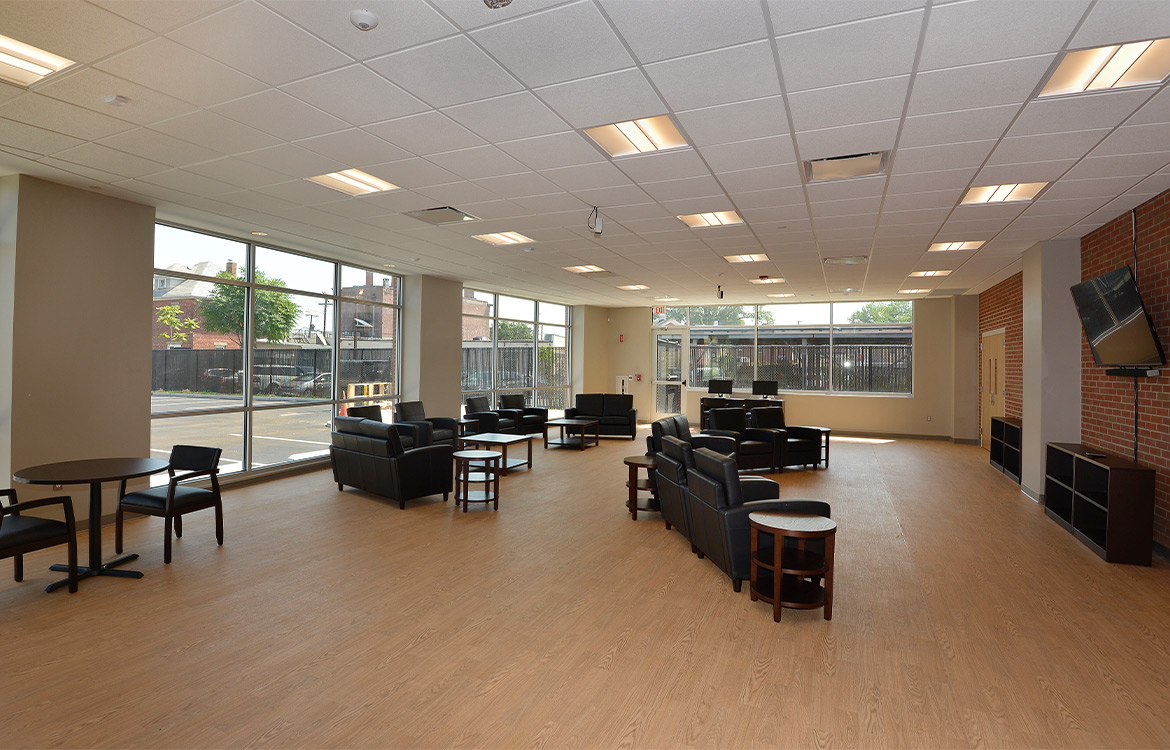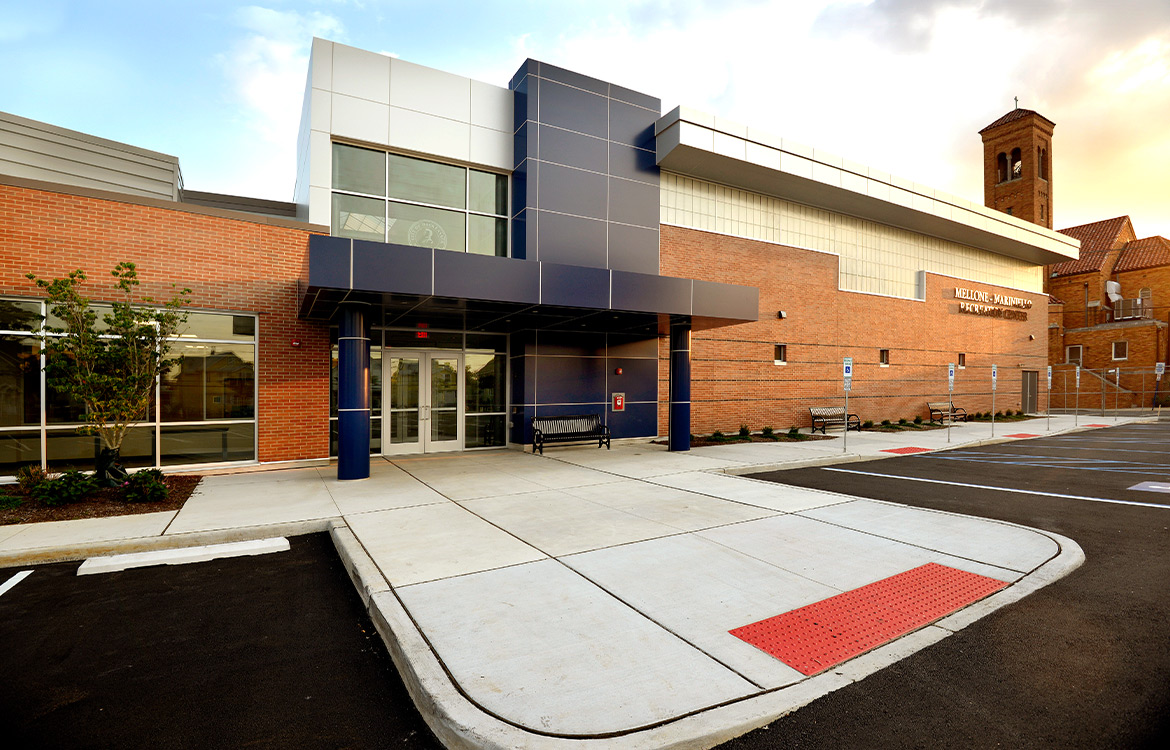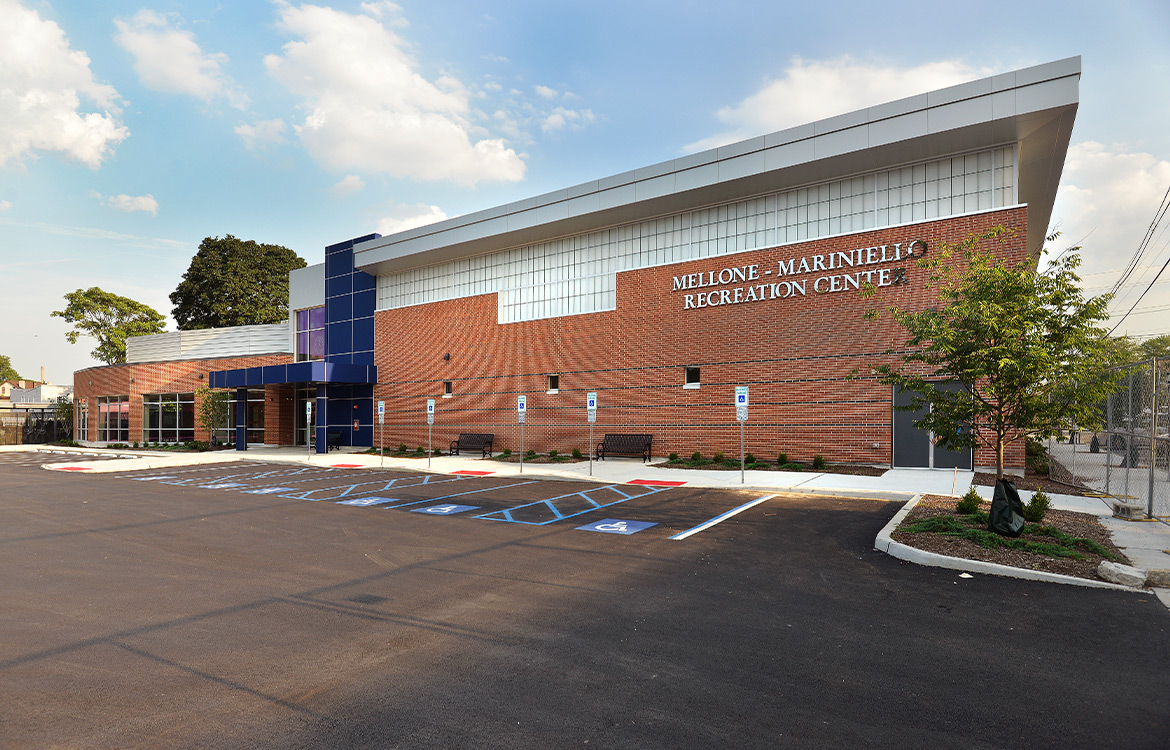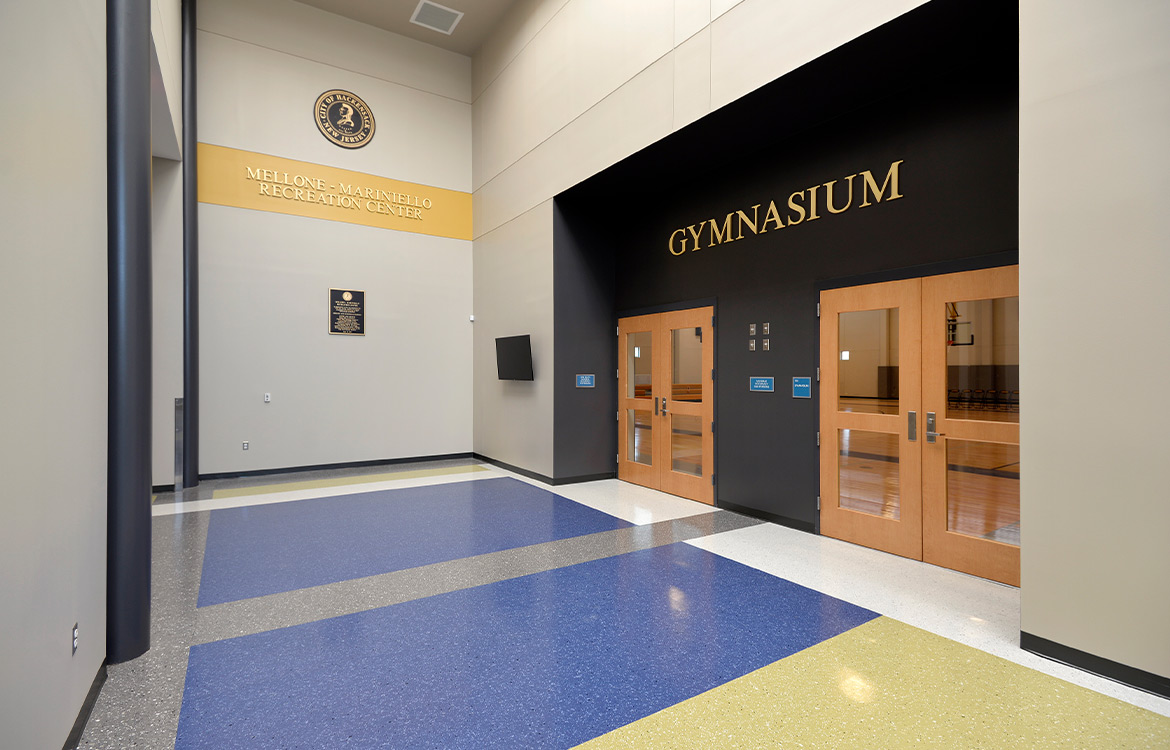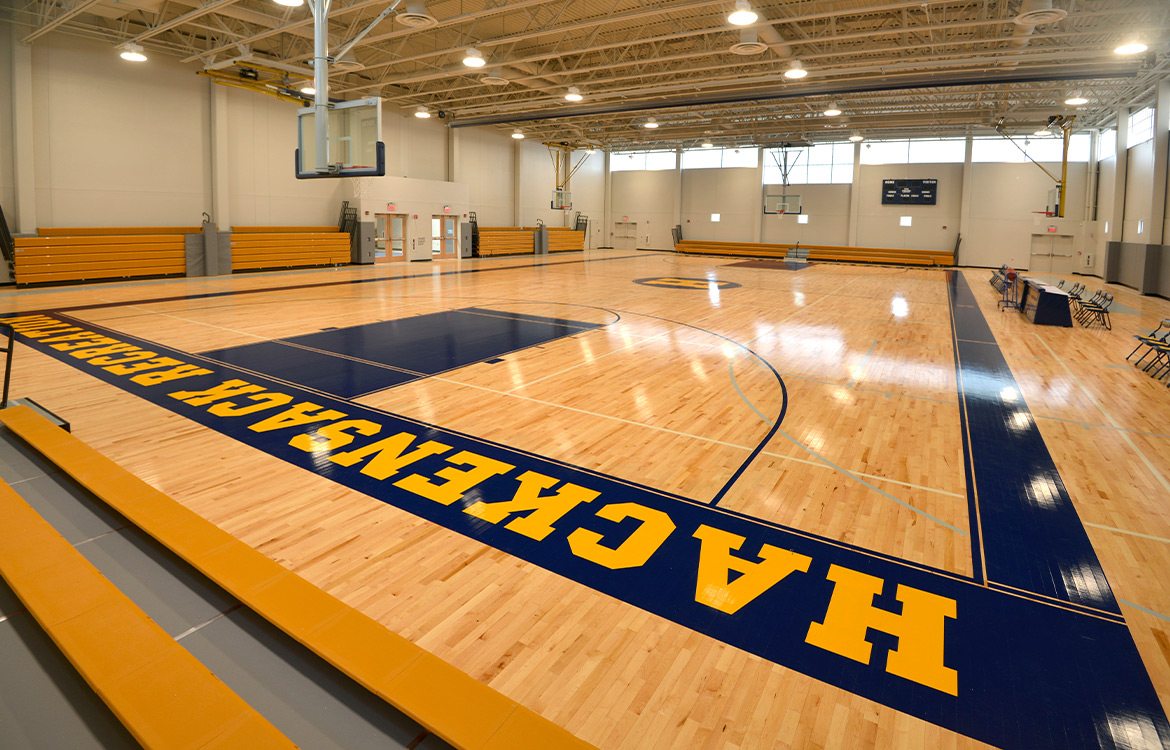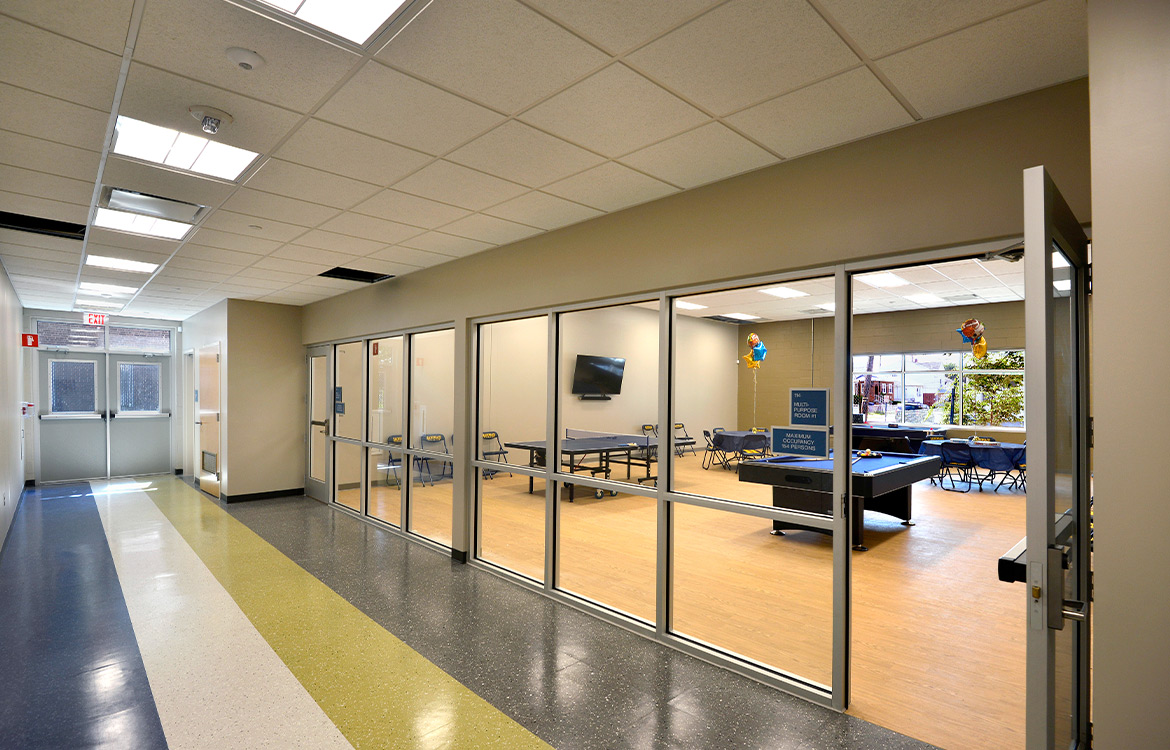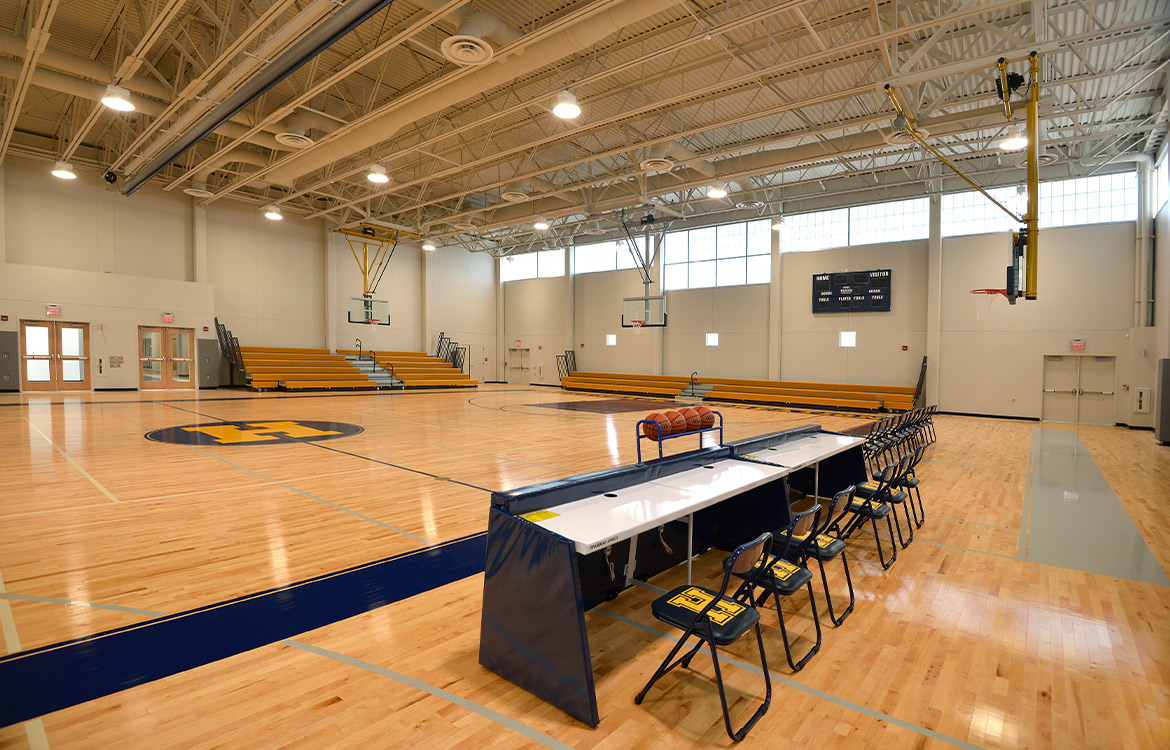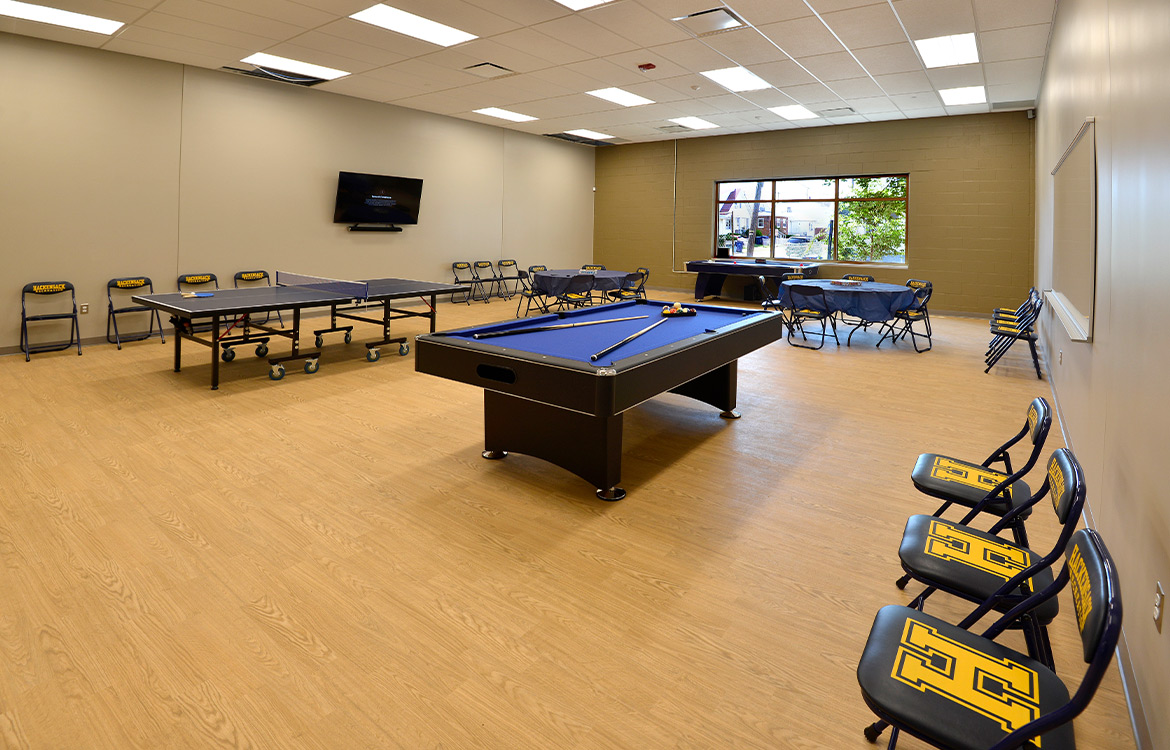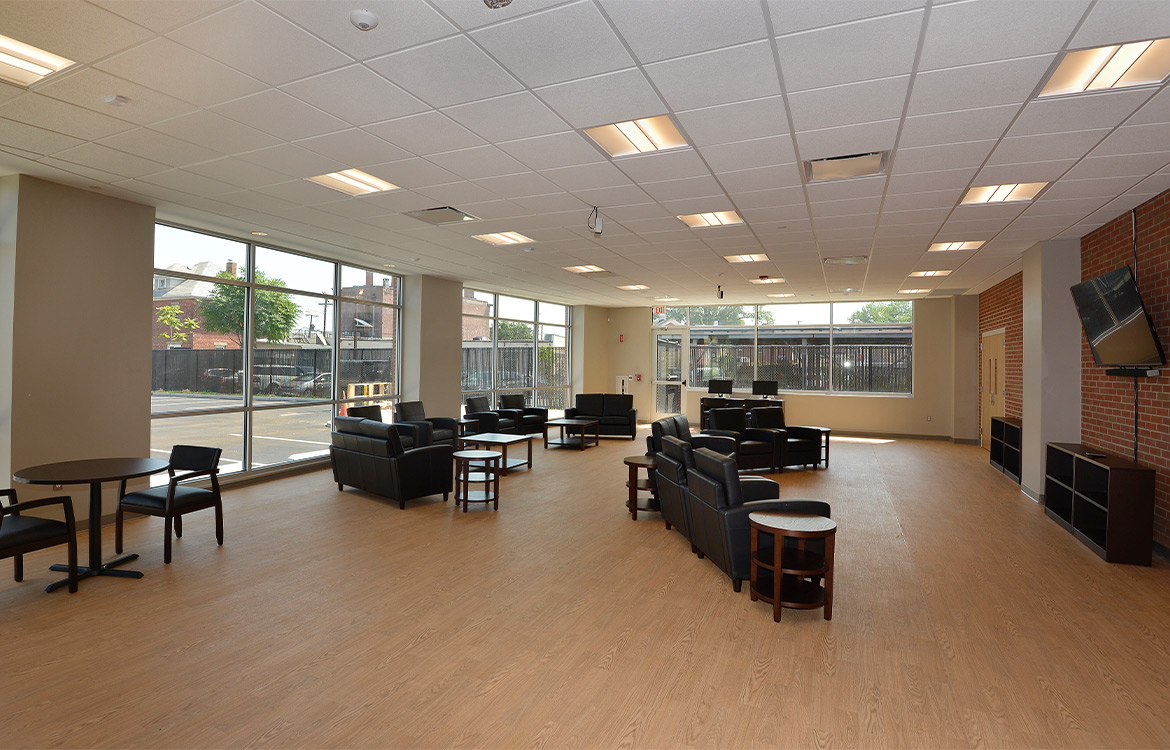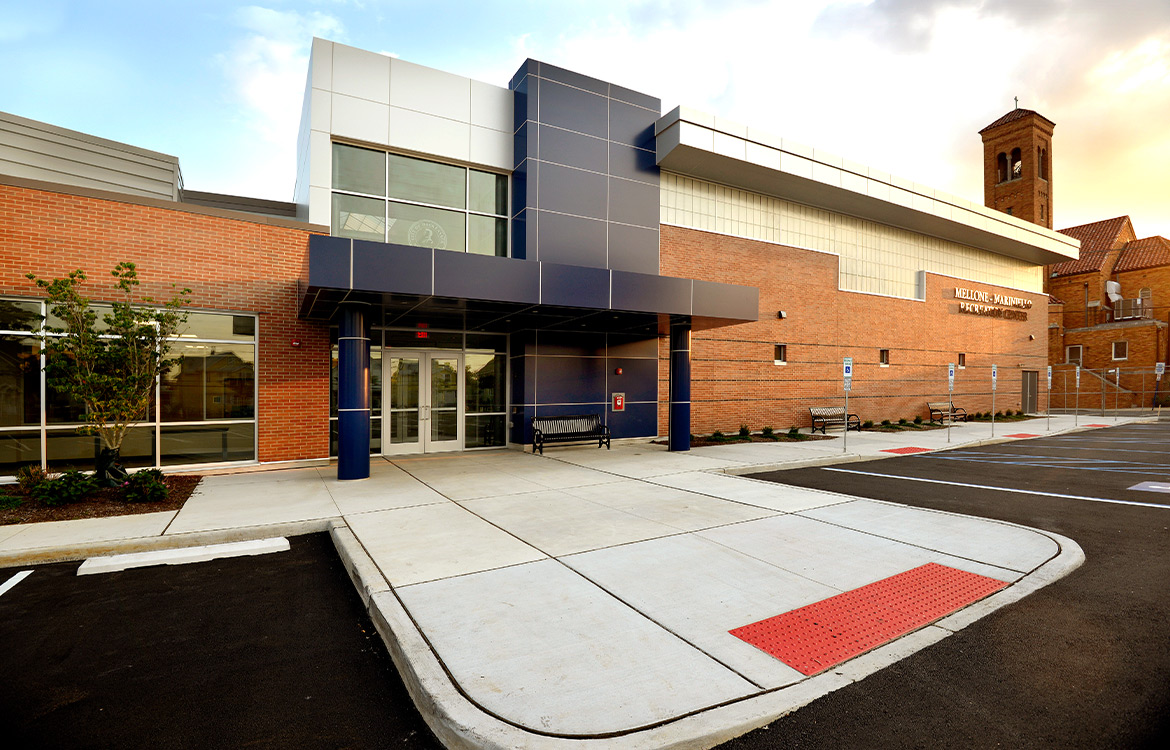 As part of ongoing revitalization efforts in the City of Hackensack provided by DMR's professional planning team, the City has undertaken numerous architectural projects support redevelopment and provide residents access to state-of-the-art community and public spaces.
The Mellone – Mariniello (M&M) Recreation Center, while having a nostalgic and long history of supporting recreation programs for youth, was aging and in need of an upgrade to properly support recreation and community programs and continue to support changing needs. After several design iterations, the City embarked on a building renovation and addition that expanded the existing 8,000 SF building to 22,000 SF.
The facility now includes an expanded 400-seat basketball arena, a new senior center, a new lobby, a snack bar and three multipurpose rooms. The expansion of the building encompassed the entire previous facility, expanding from all sides and completely transforming the building from its original single basketball court to a state-of-the-art arena, with flexibility for numerous indoor sports and expanded uses through the senior center and multi-purpose rooms.