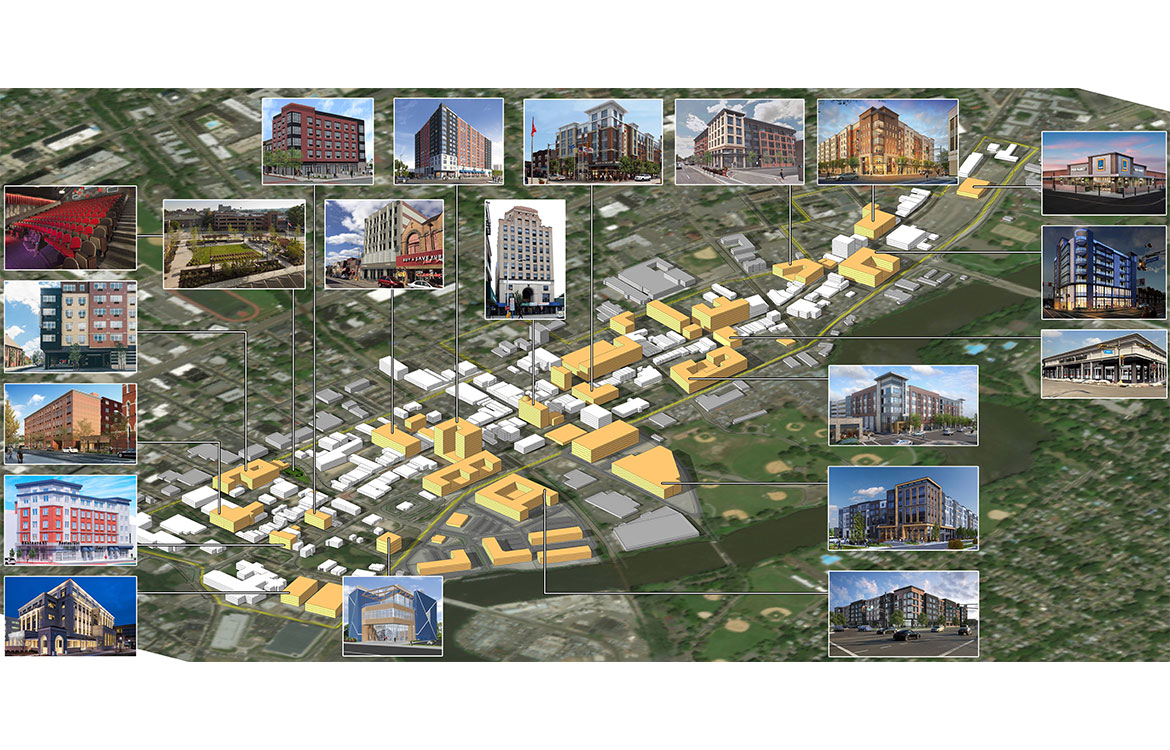 Since 2010, DMR has worked for the City of Hackensack as their downtown urban design, planning and redevelopment consultant. In this capacity, DMR has worked alongside the City in developing and implementing the Downtown Rehabilitation Plan for the Main Street Area, a strategic plan to revitalize 163 acres (389 properties on 39 city blocks) of the downtown. DMR continues to work as the city's consultant for all redevelopment projects, which thus far has resulted in more than $500 million in private investment in the downtown.
These efforts have included public initiatives, including the two-way street conversion of Main Street and State Street, circulation and parking strategies and the design of Banta Place Park and Pedestrian Street; as well as private initiatives, such as 25+ investigation studies and redevelopment plans, disposition of municipal property and negotiations of PILOT and redevelopment agreements, among many other efforts.
In addition to these redevelopment planning efforts, DMR is also supporting the city from an architectural perspective, completing projects that directly support the redevelopment initiatives, including Atlantic Street Park, the Hackensack Cultural and Performing Arts Center and the M&M Recreation Center.