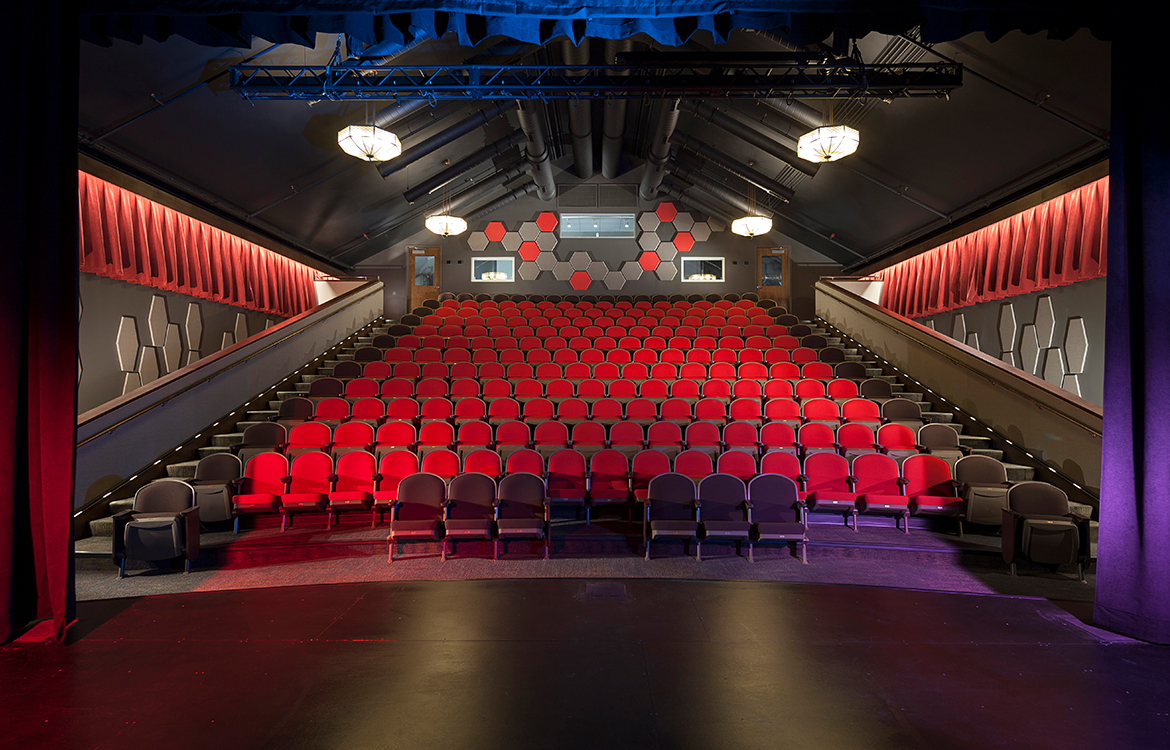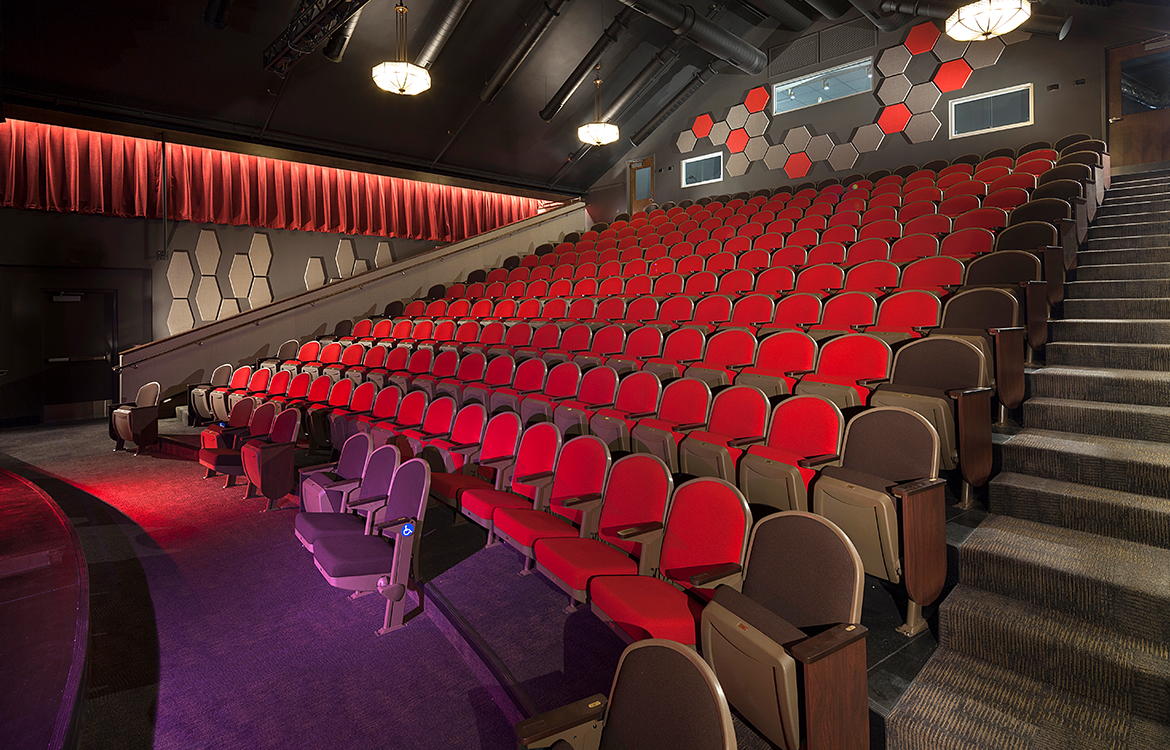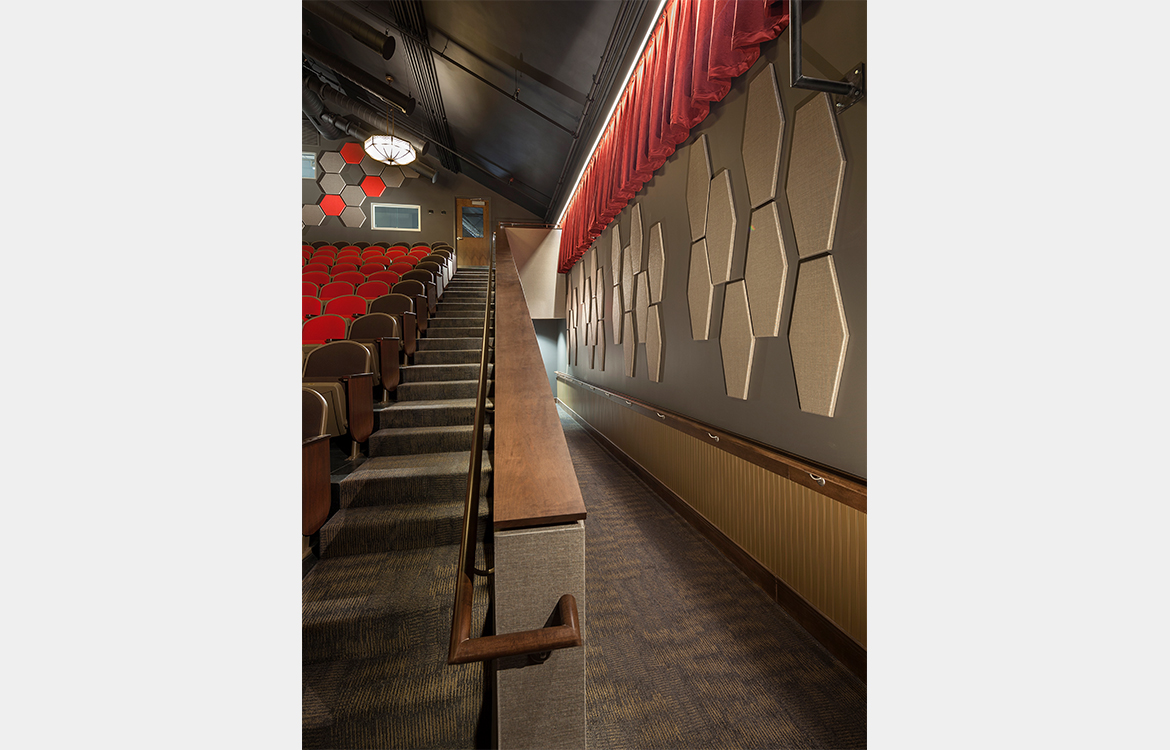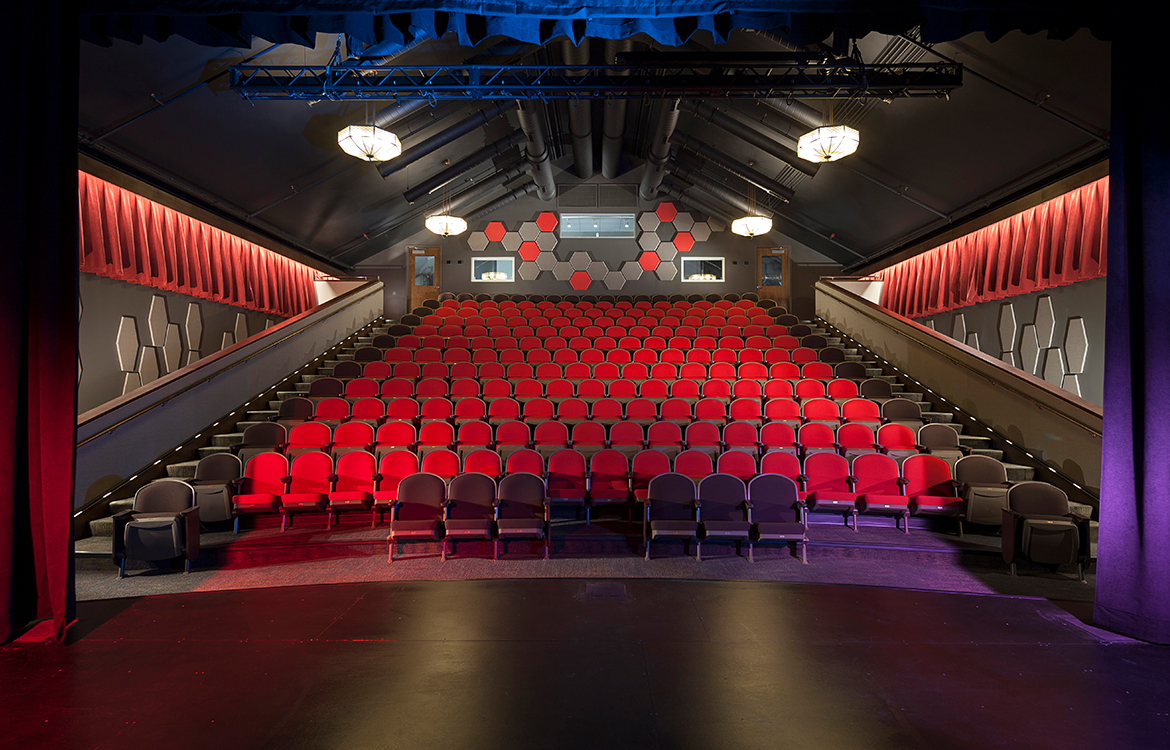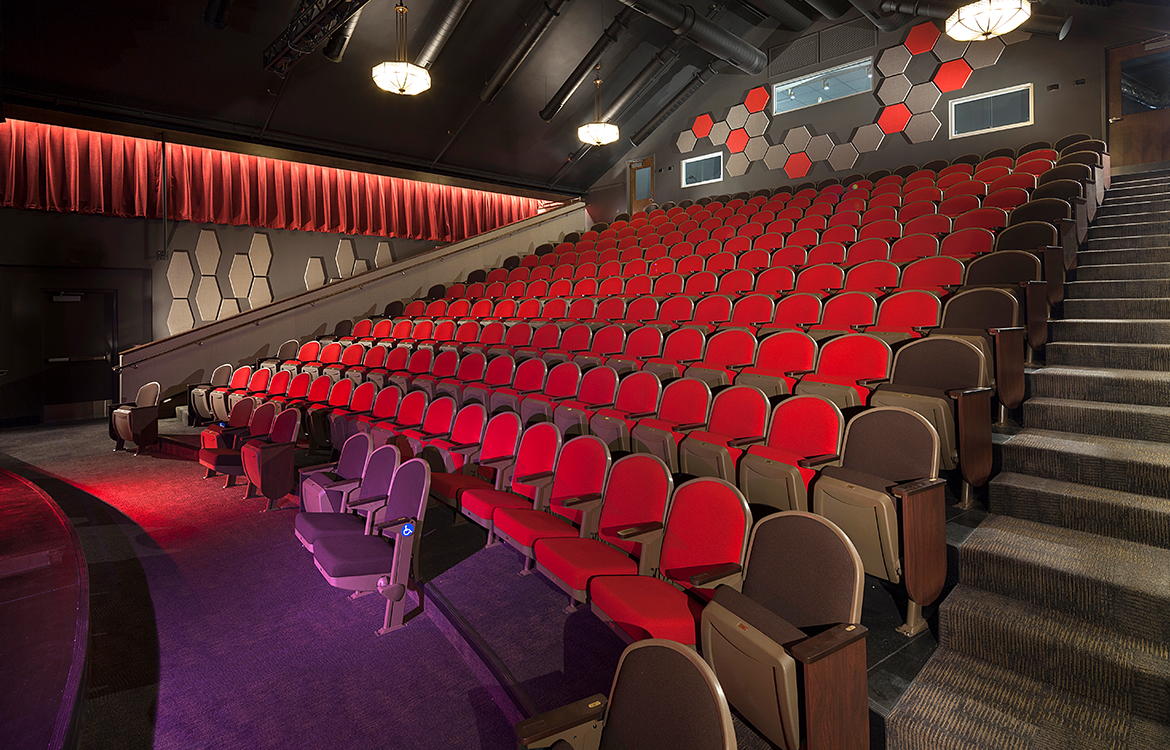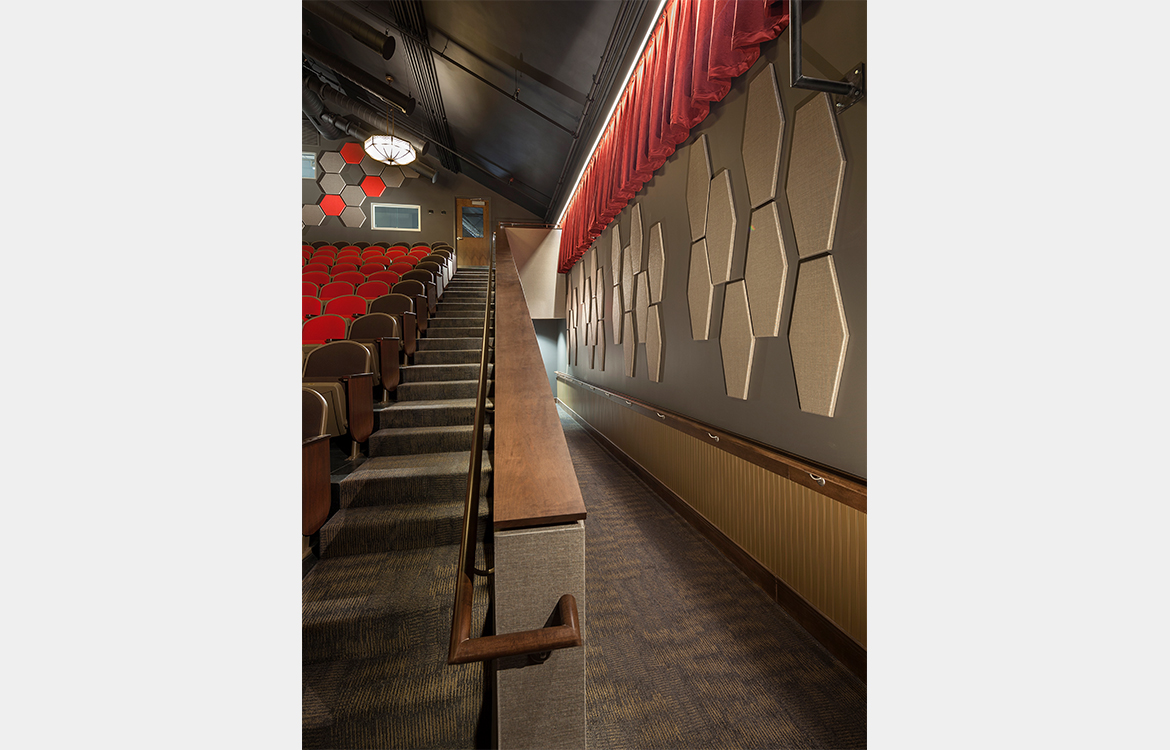 In supporting the revitalization efforts of the City of Hackensack, and the arts and culture mission of Atlantic Street Park, DMR worked with the City of Hackensack to renovate a former Masonic Temple into what is now the Hackensack Cultural and Performing Arts Center.
During the multi-phased project, DMR first completed ADA renovations to the first floor of the building, so it could open as the Cultural Arts Center. The next phase of the project transformed the second floor of the facility into the Performing Arts Center. The last phase again renovated the first floor to provide updated gallery space for local artists and exhibits.
The performance area includes seating for 200 people, support spaces such as a green room, dressing rooms, light and sound systems, a control room and a lobby areas with ticket booth and coat room.