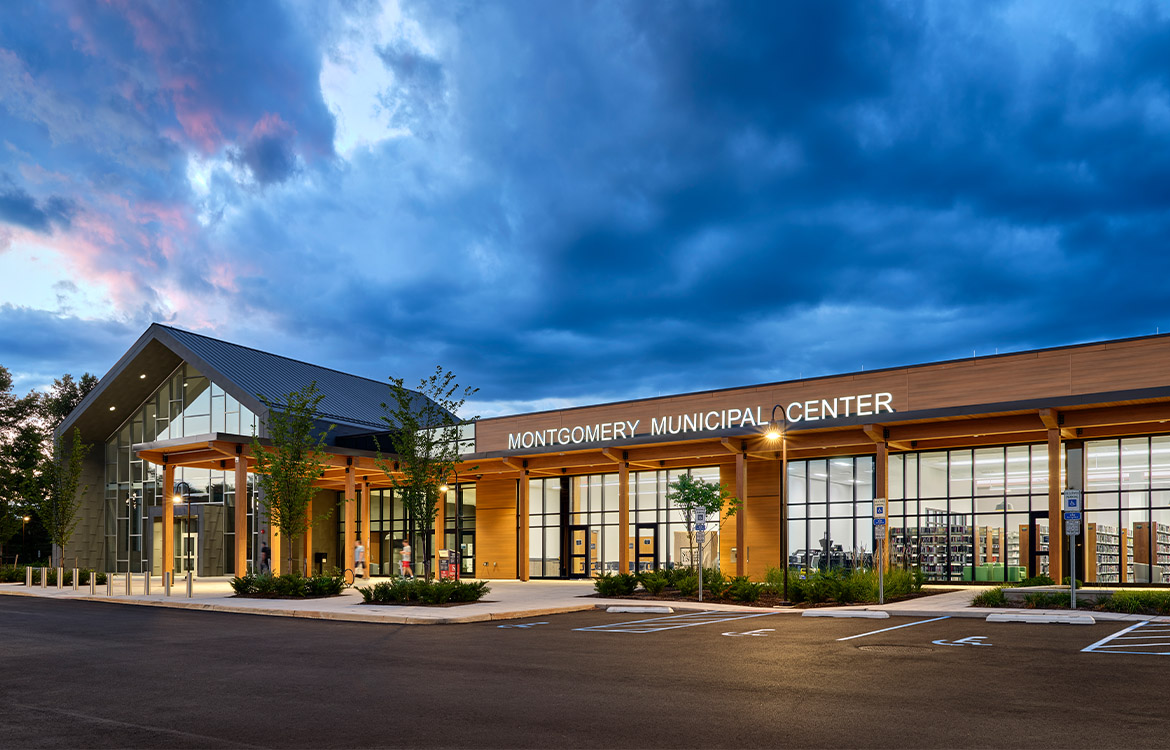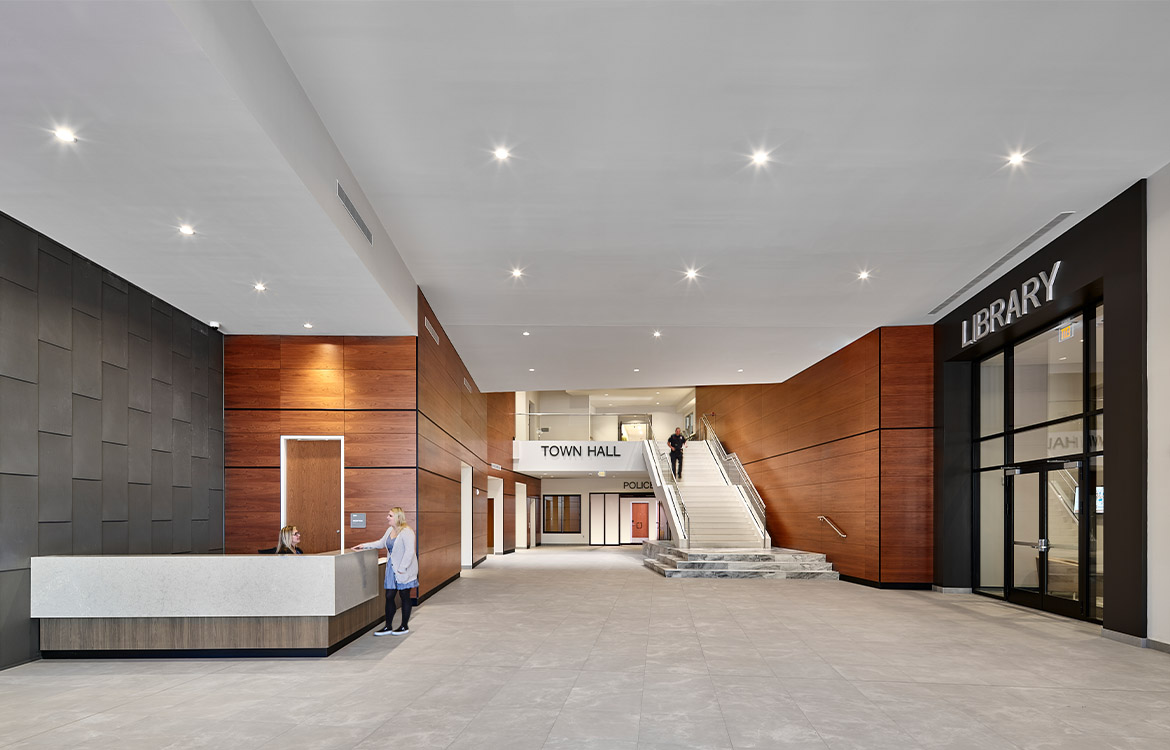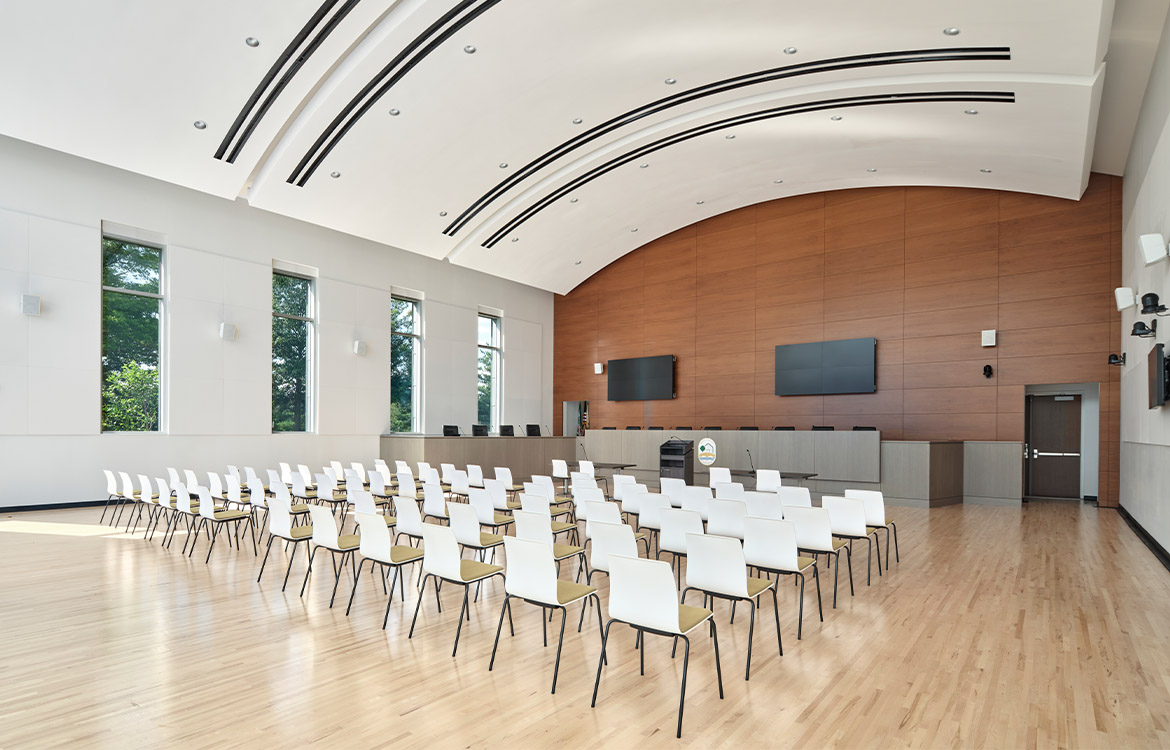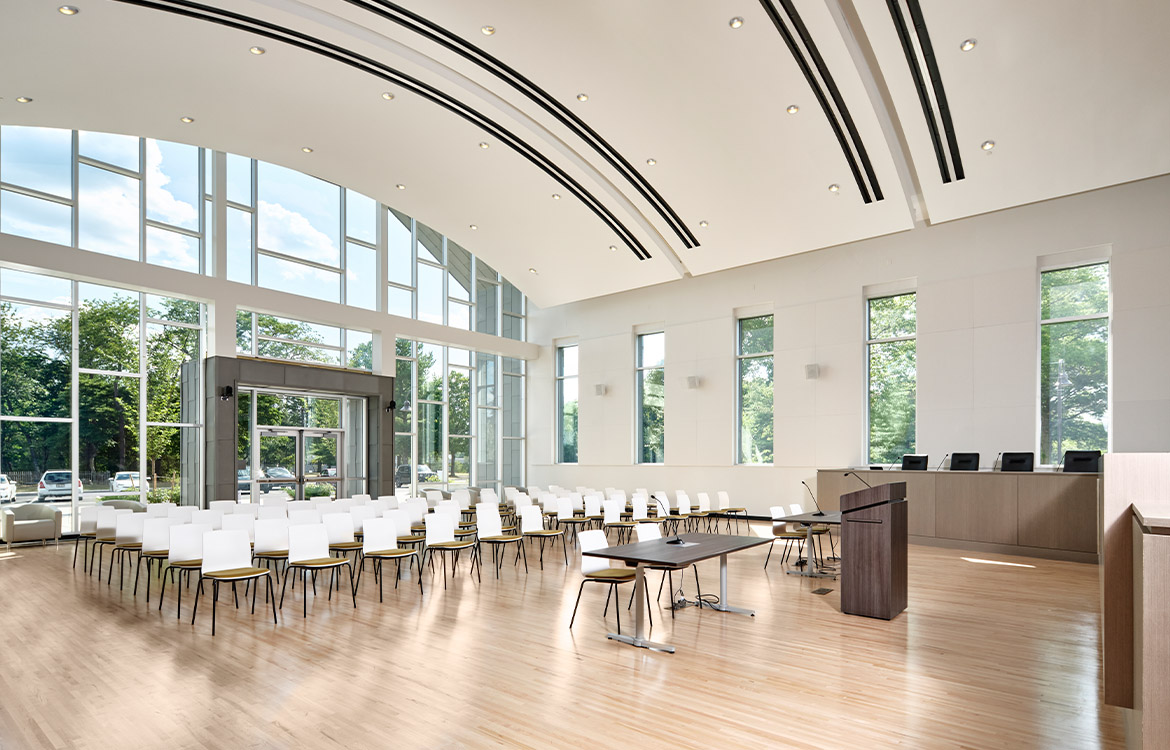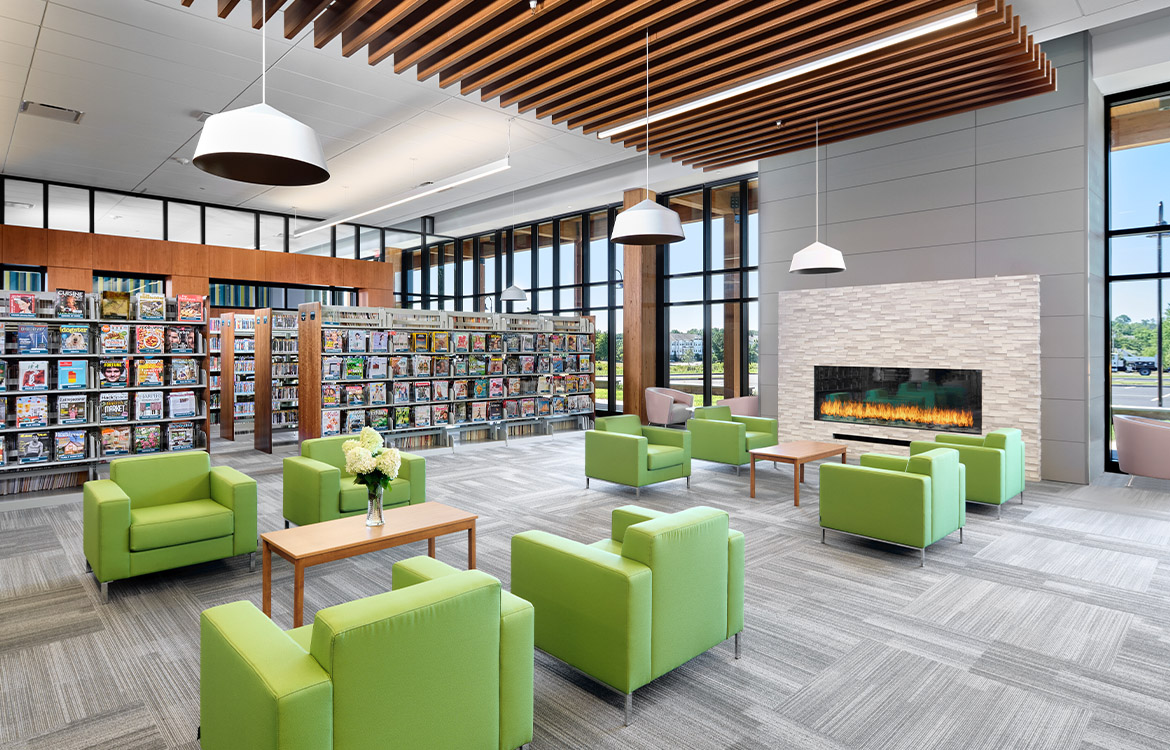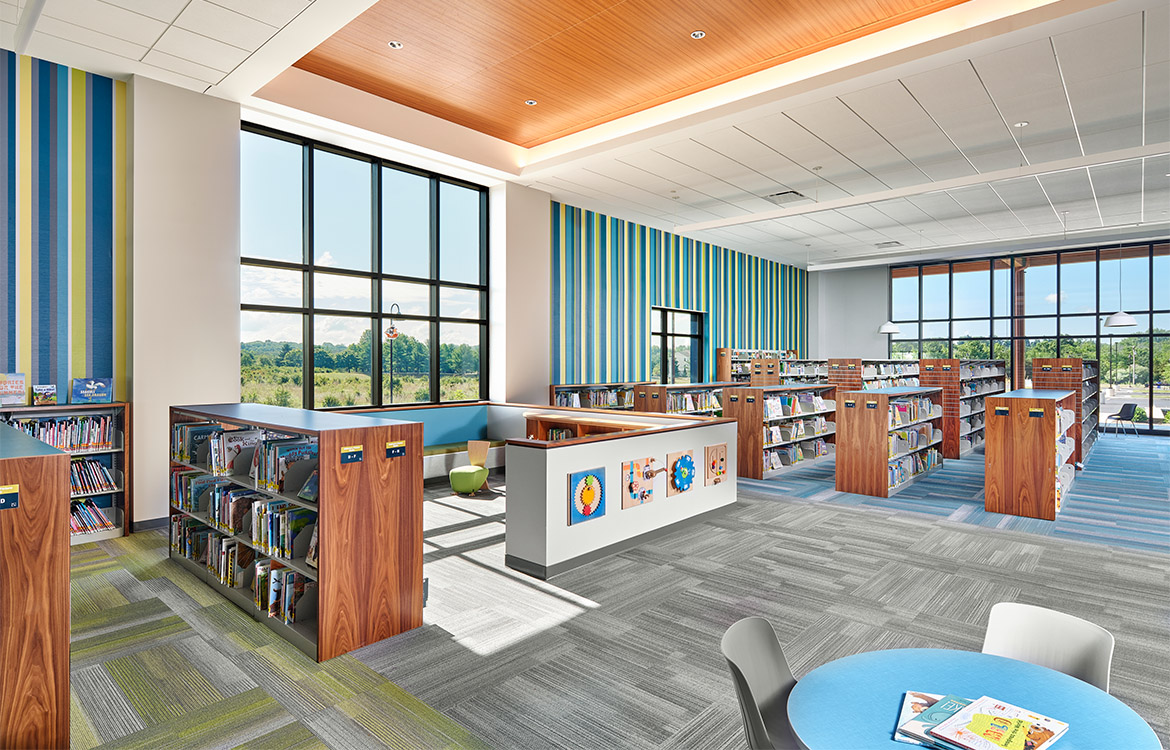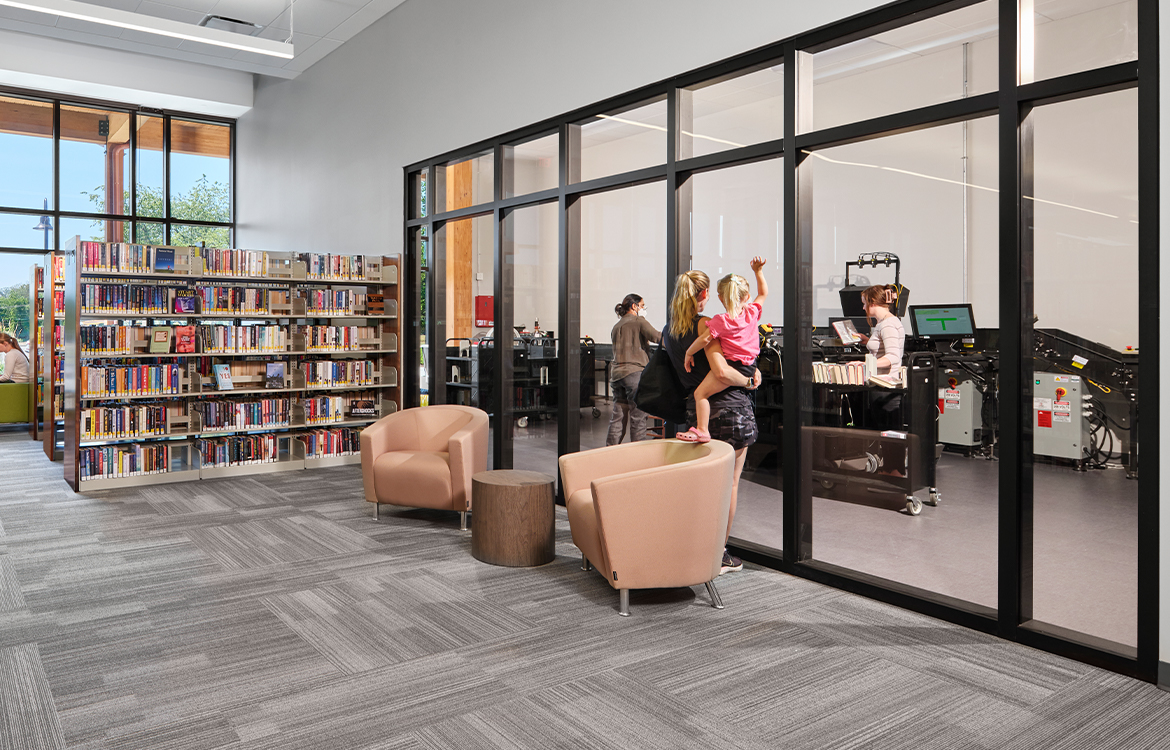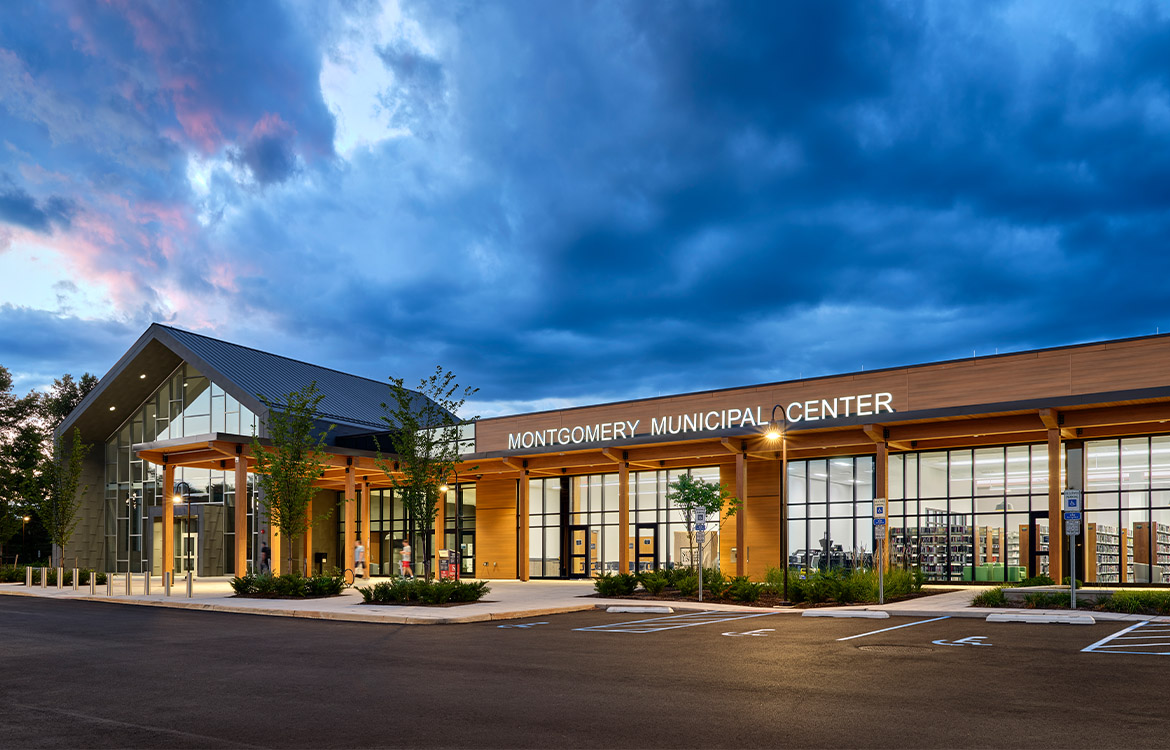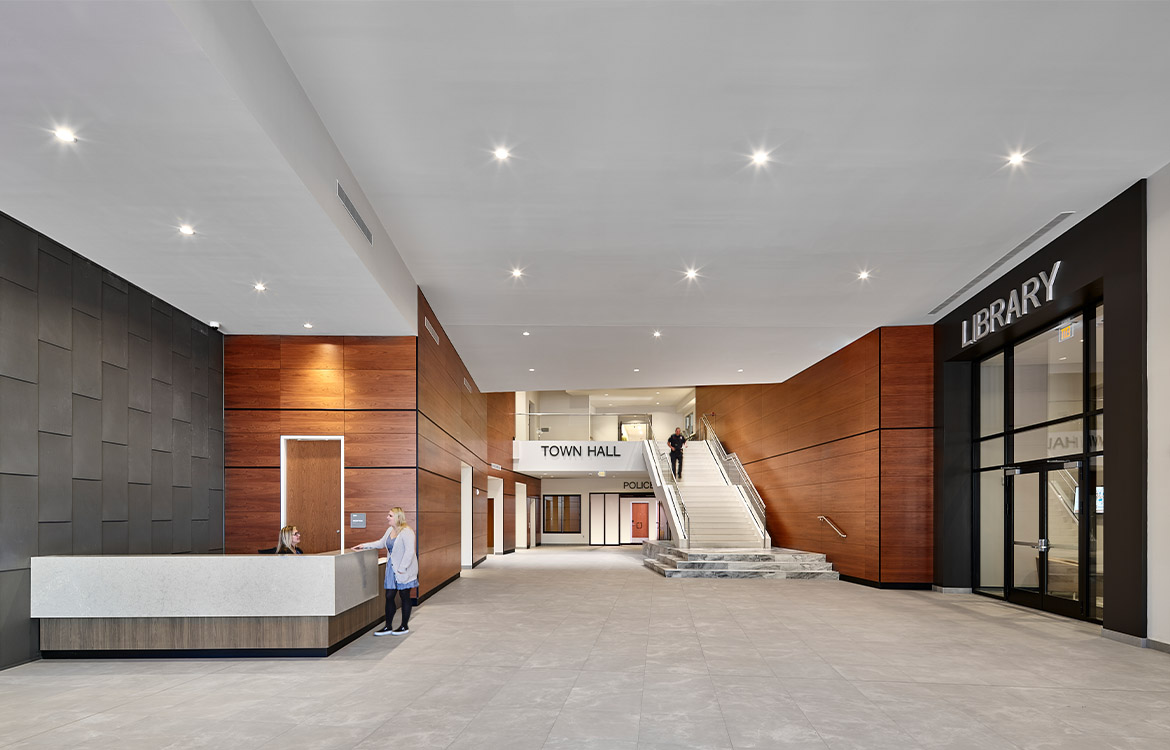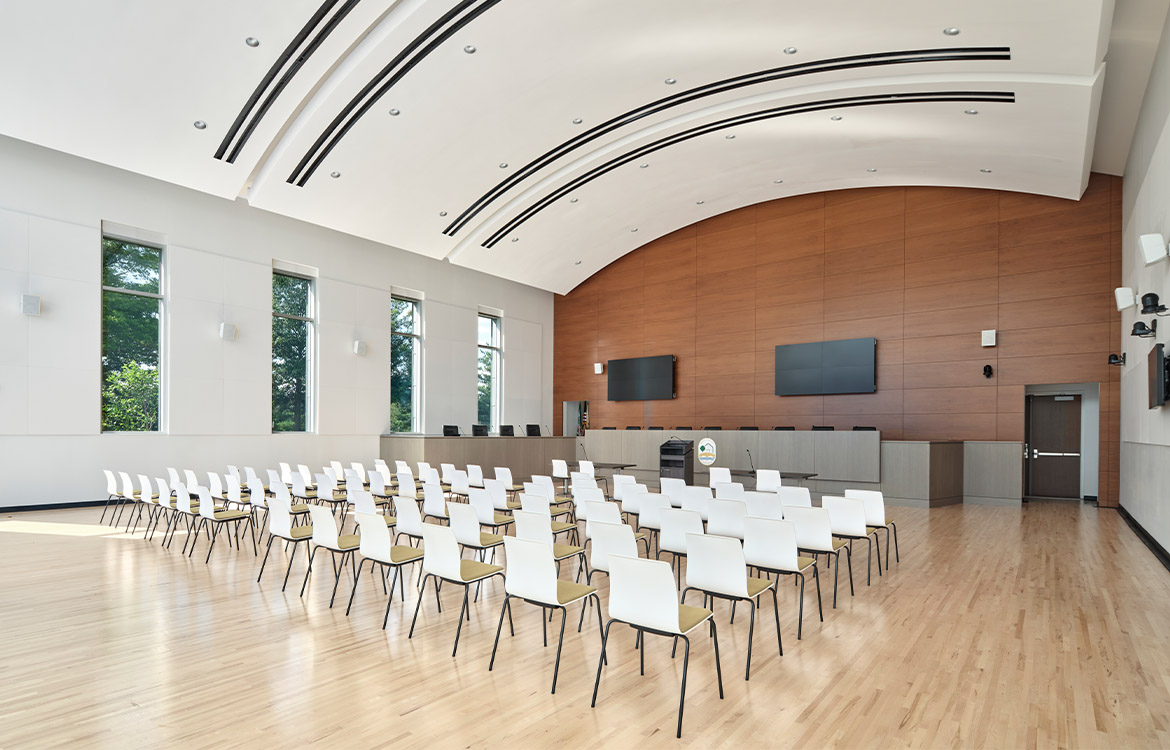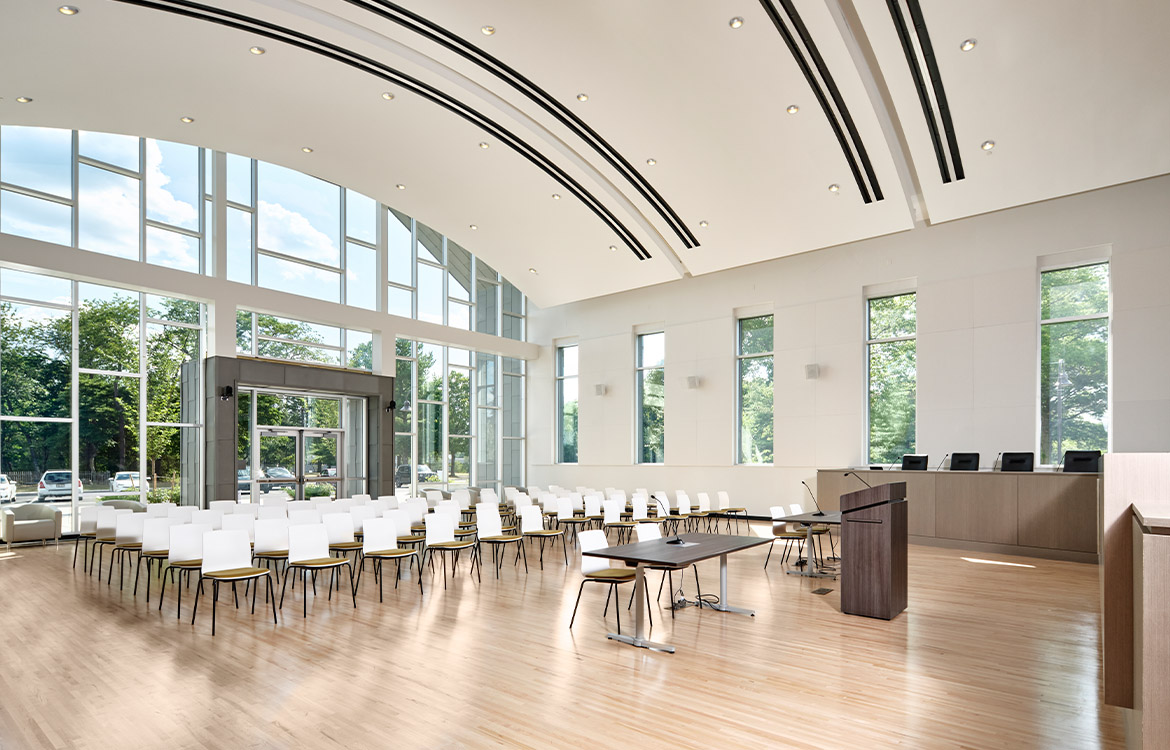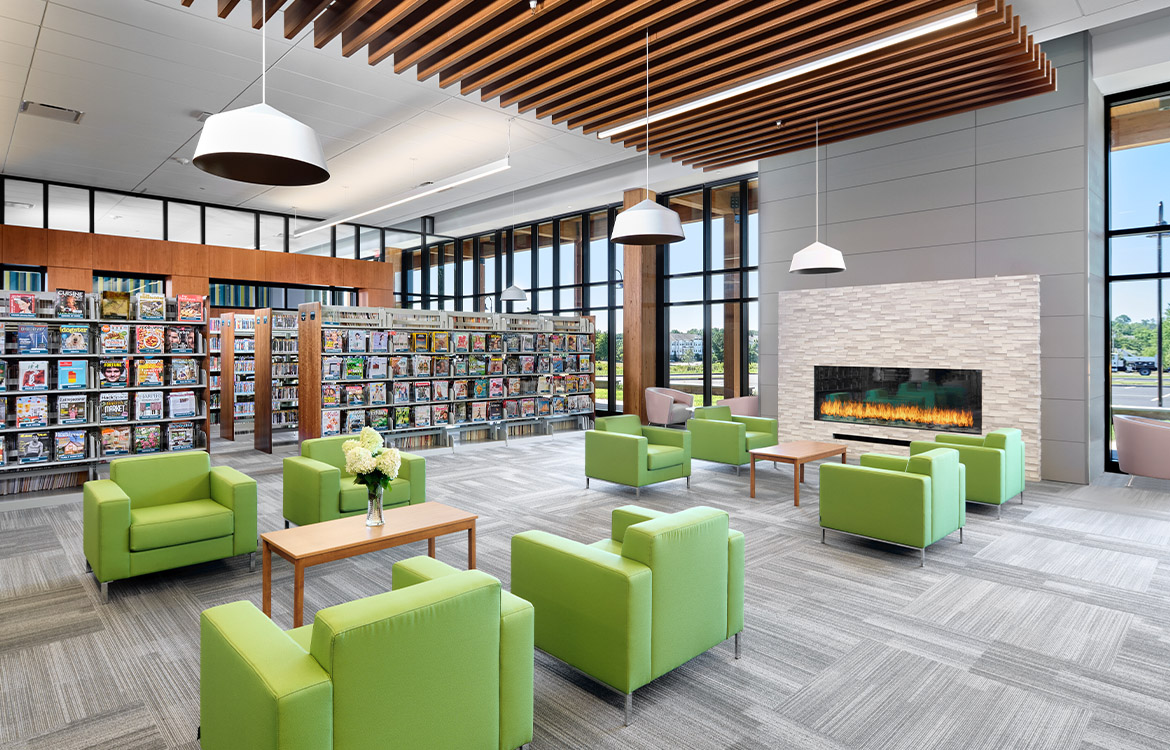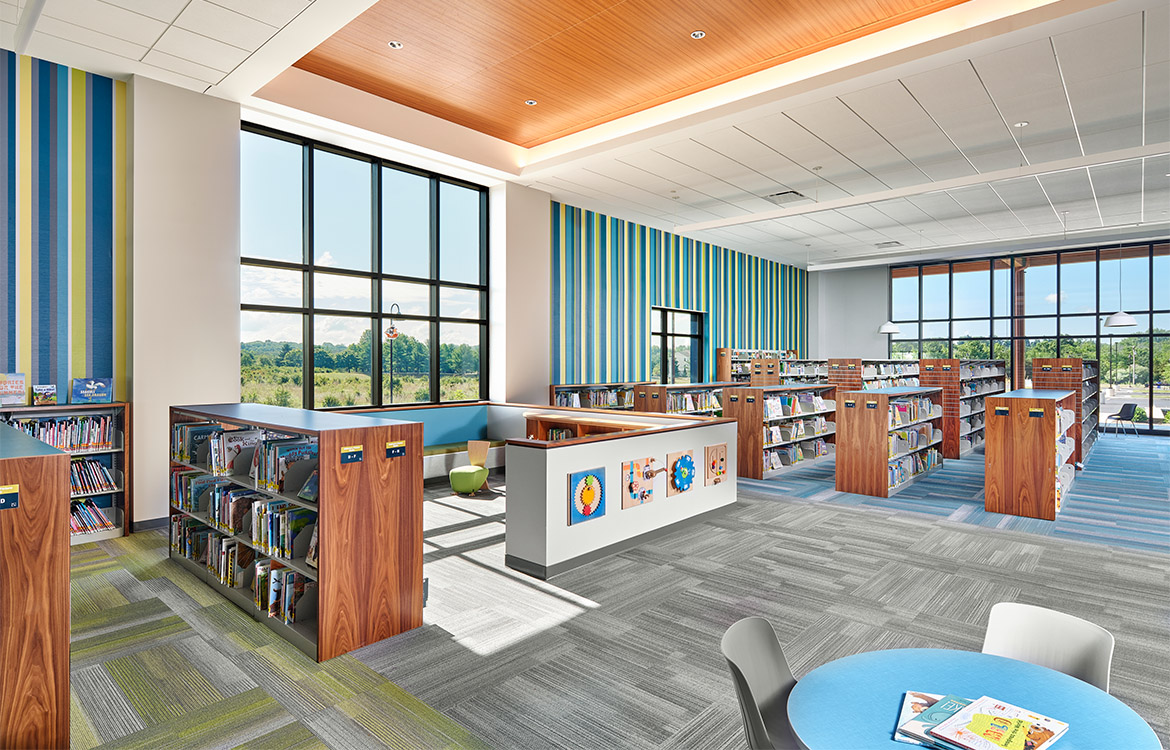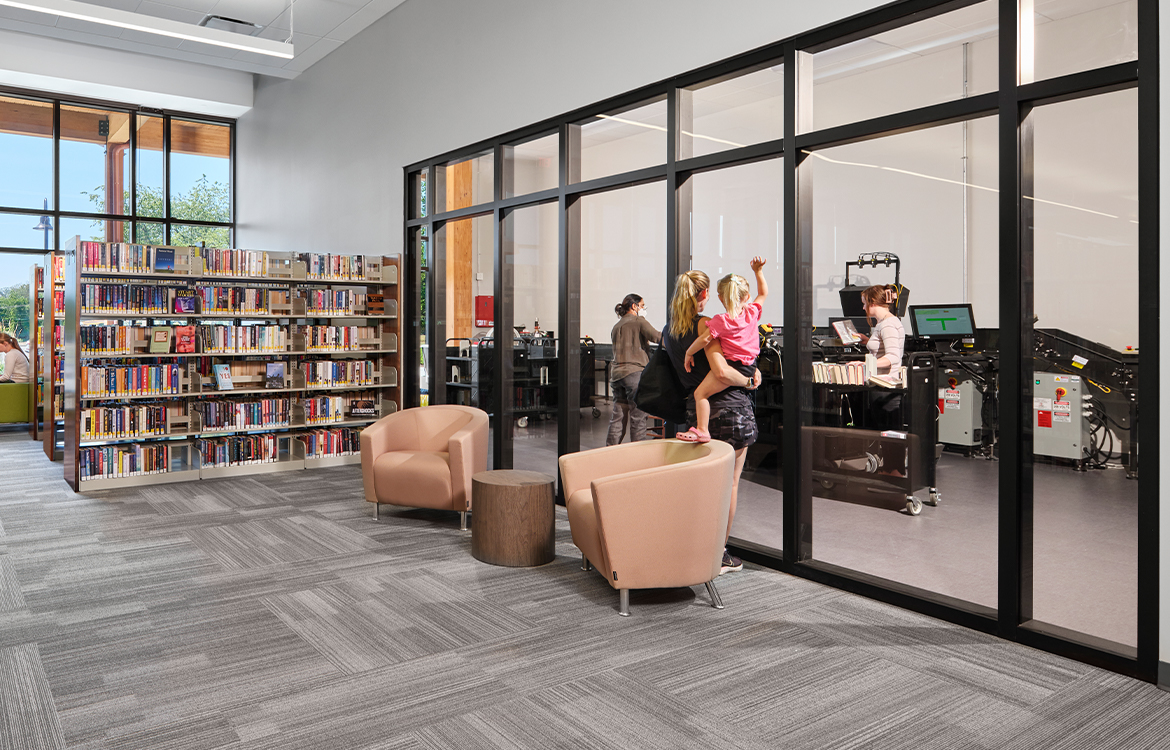 The Somerset County Improvement Authority retained DMR to design the new Montgomery Municipal Center, the township's new home for municipal offices, police department, council chambers and a branch of the Somerset County Library System.
A utilization study, also completed by DMR, reduced the required square footage by 12,000 SF through shared services, resulting in a 62,500 SF building.
The design of the new facility included a collaborative approach which included input from numerous stakeholders with diverse needs, including the project owner, the Somerset County Improvement Authority, county library staff and various municipal departments, who would all be served under on roof.
More than 200 residents also weighed in on the design to ensure the architectural character of the project reflected the Township's identity and that the building would serve as community gathering place. This was achieved through a contemporary style, including the use stone and natural colors; dedicated spaces within the building for the display of community artifacts and artwork; and most significantly through the design of the glass council chambers, the roofline of which is reflective of the stature of a gable barn, reflecting Montgomery's agricultural heritage. Ultimately, the building design so closely matched the community's identity that an illustration of the exterior design of the building is now the centerpiece of the new Township branding and logo.
The 20,000 SF library, more than double the size of the library's previous programming space, includes small study rooms, a children's section, a lounge area for casual readers, a soundproof recording studio and a digital preservation lab. A sort-o-matic, a book sorting machine, is a centerpiece of the space, with special design considerations taken for young patrons to enjoy watching their books move through the grand piece of machinery. DMR also assisted the Township in receiving $5.3 million in state funding through the Library Construction Bond Act to help fund the construction of the library.
The $25 million project was built to LEED equivalent standards.