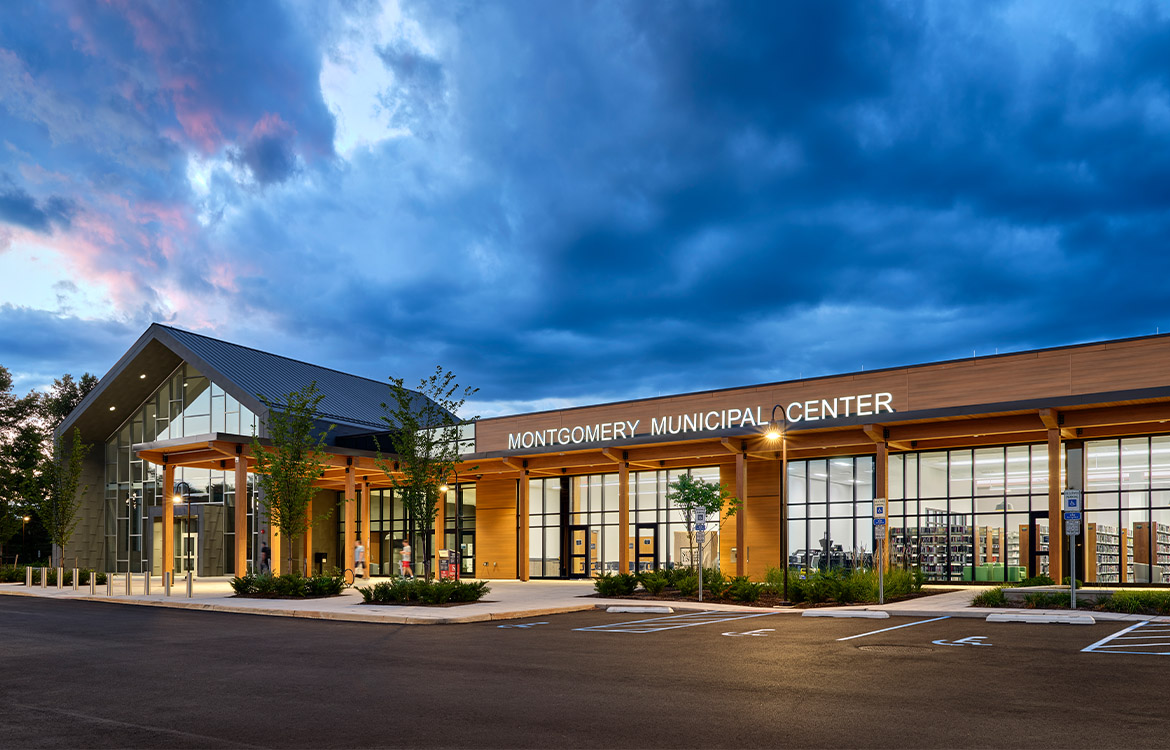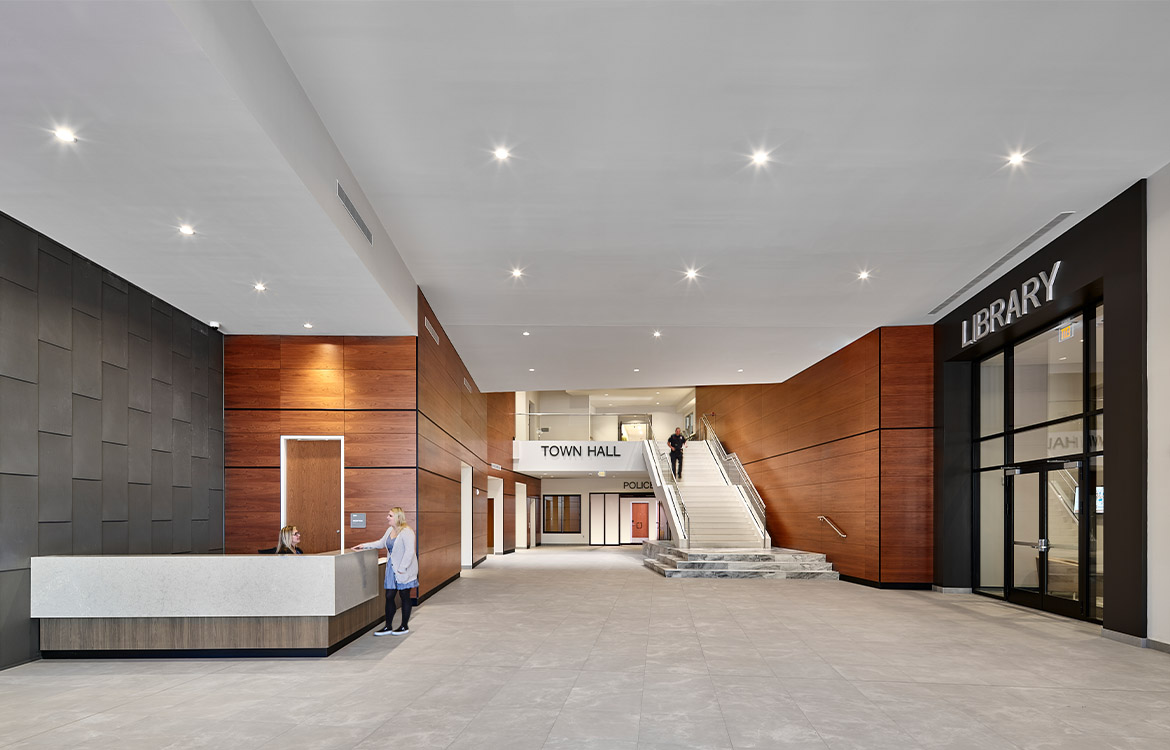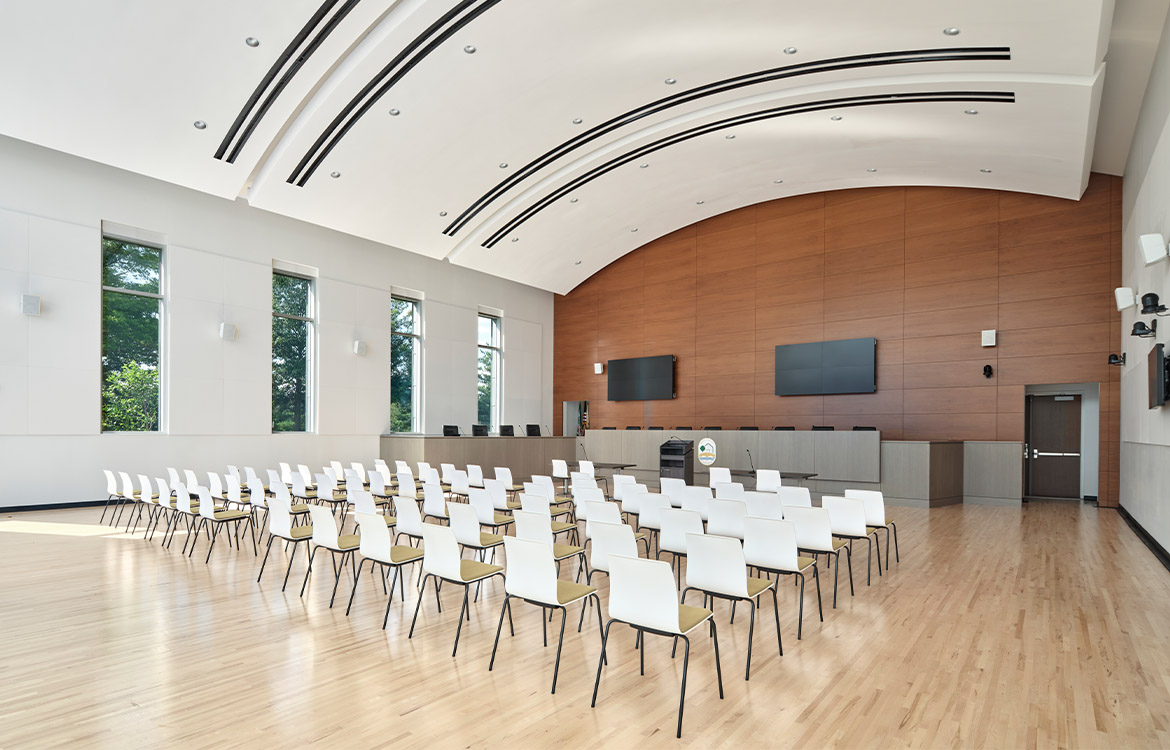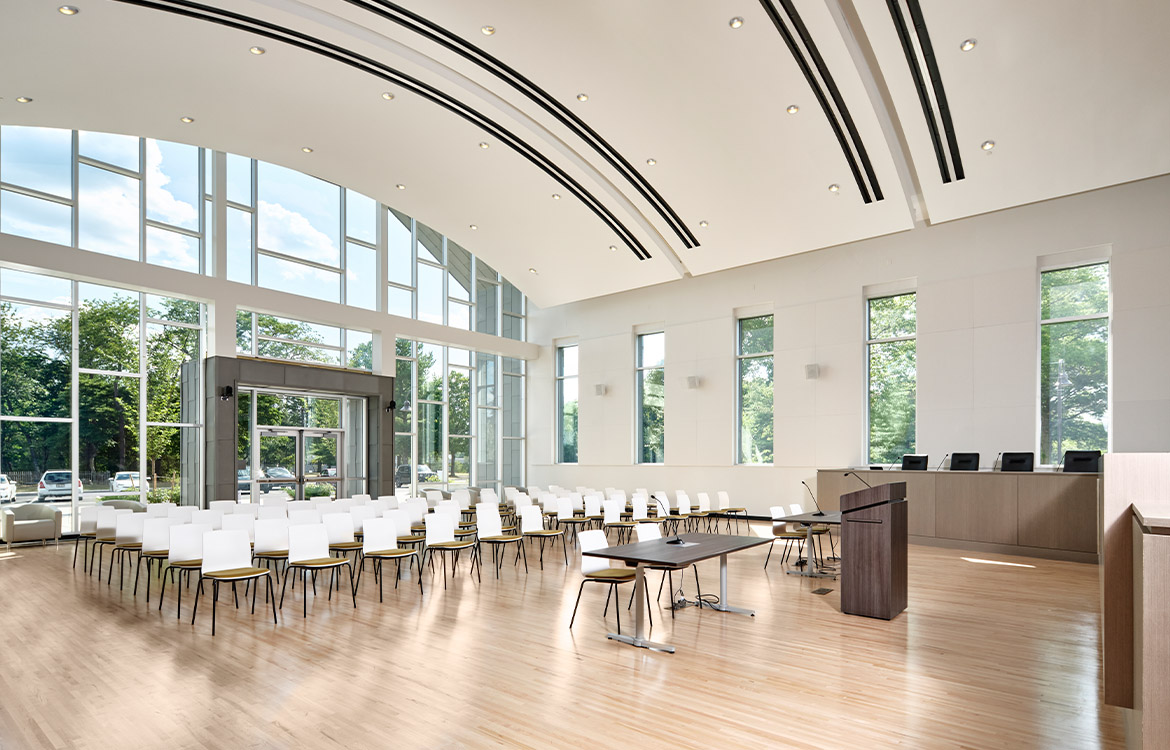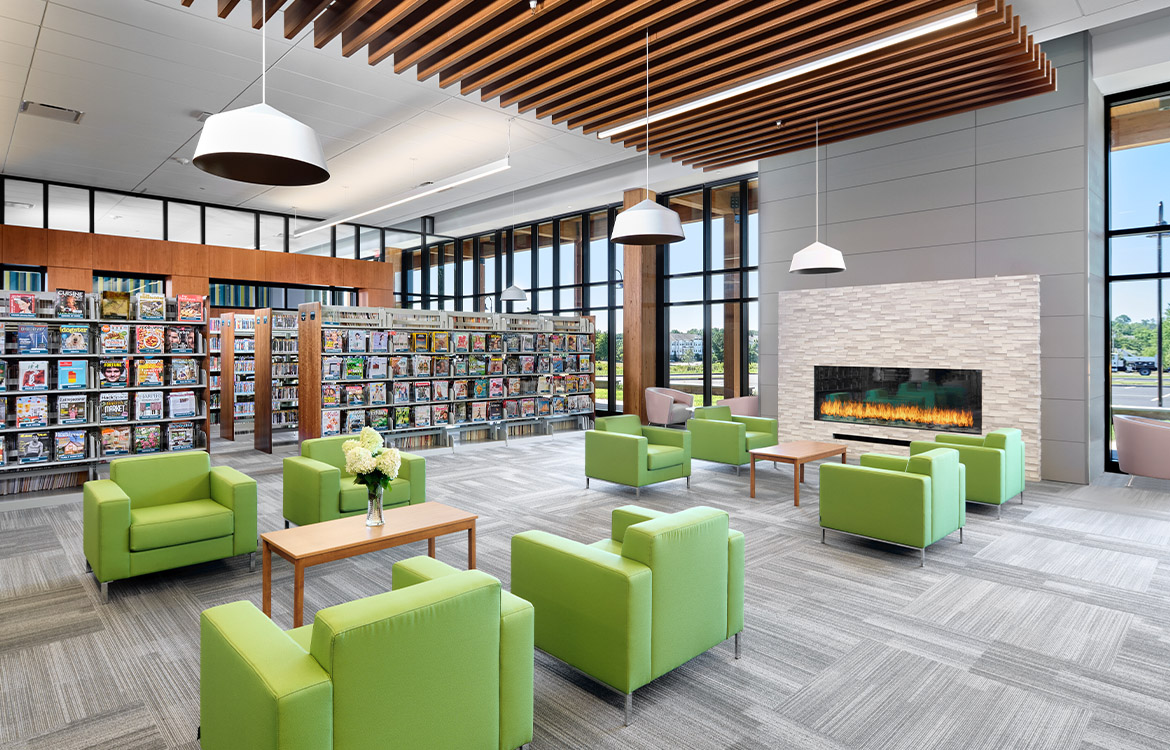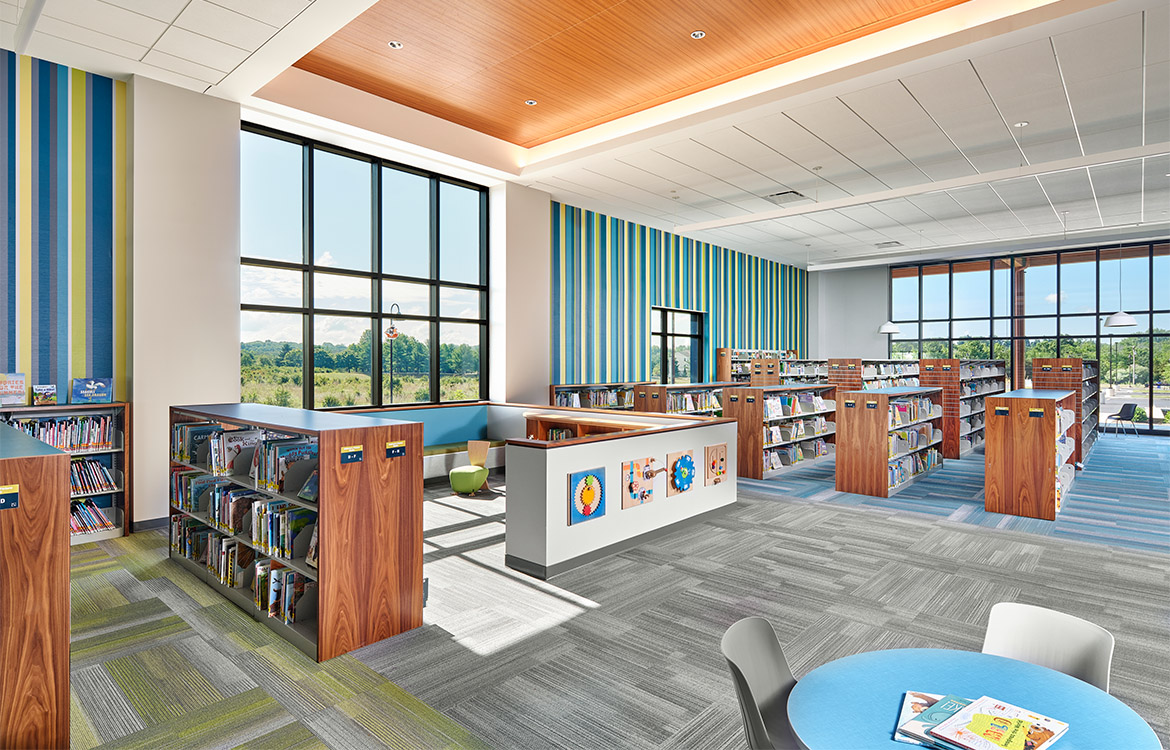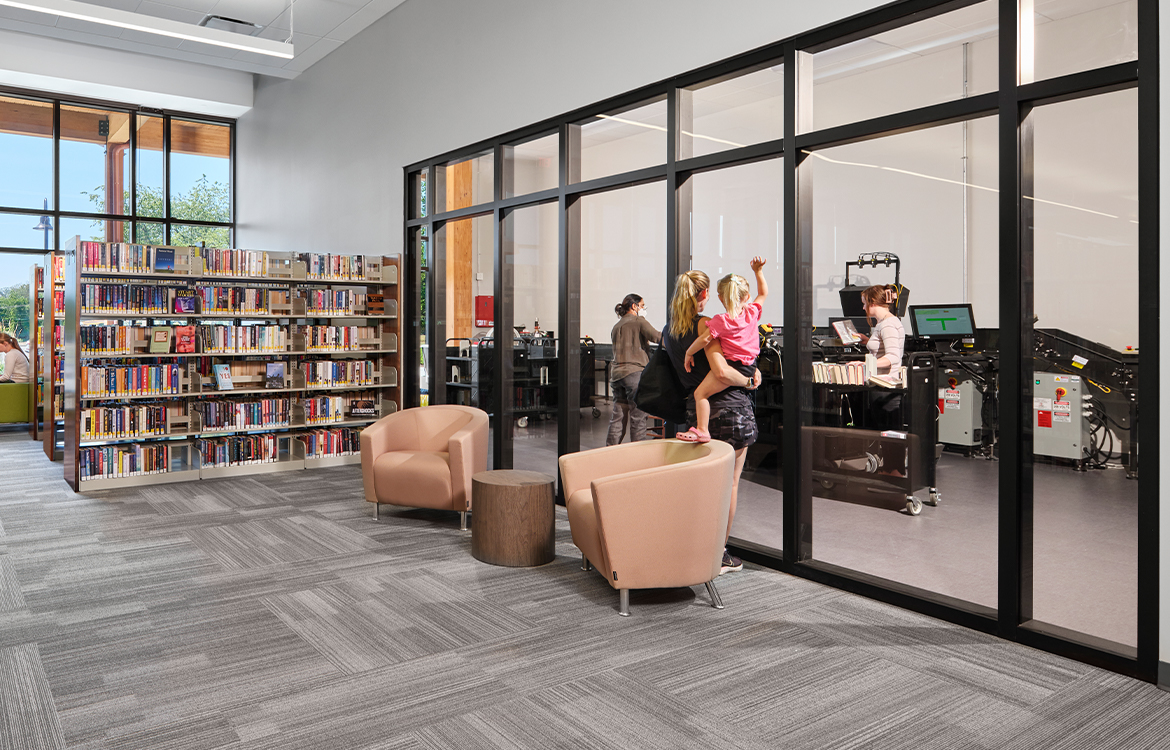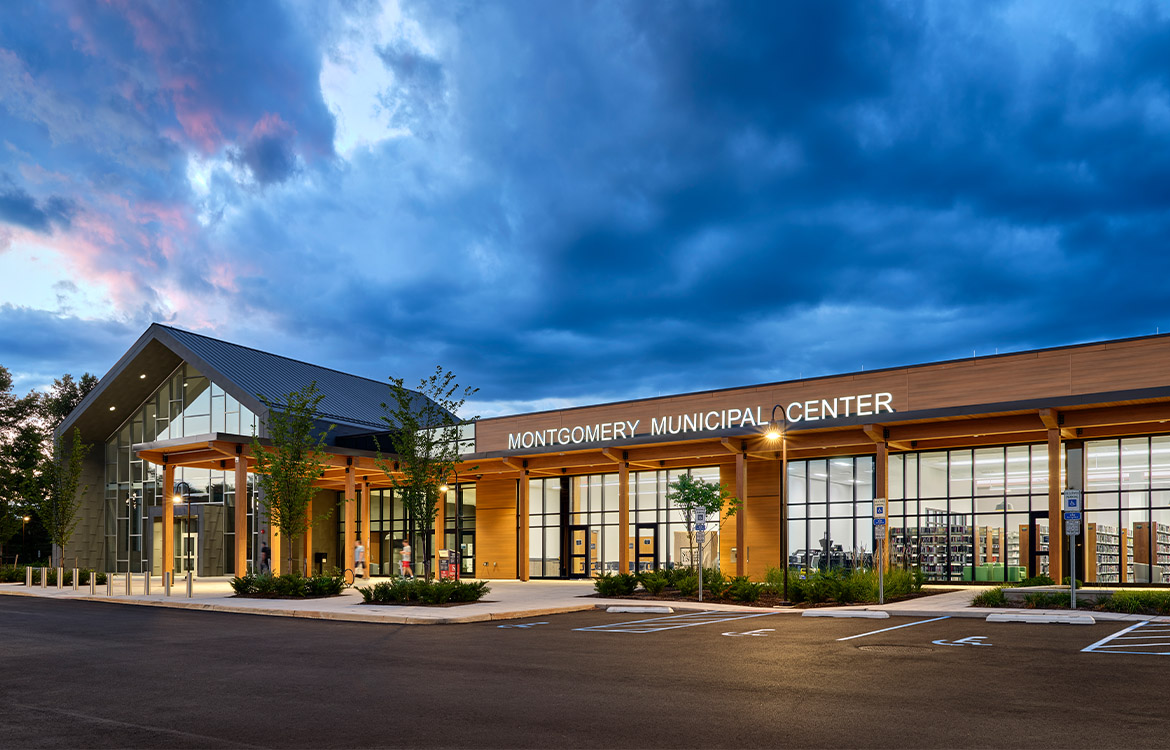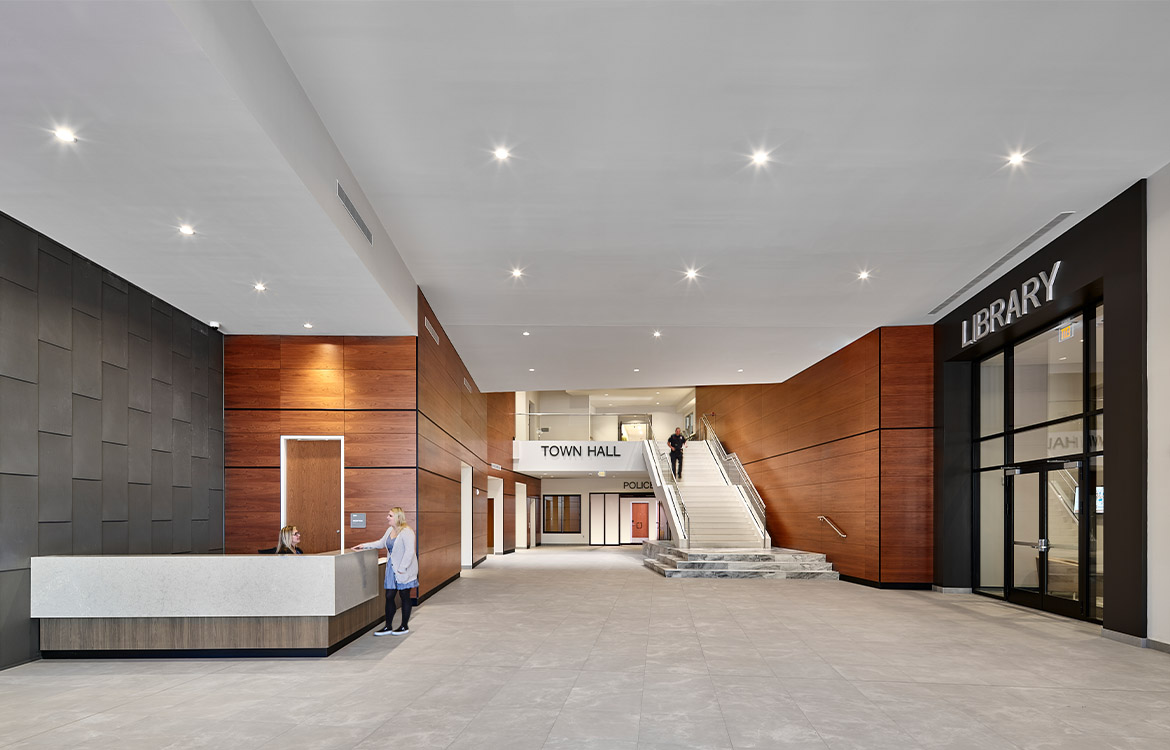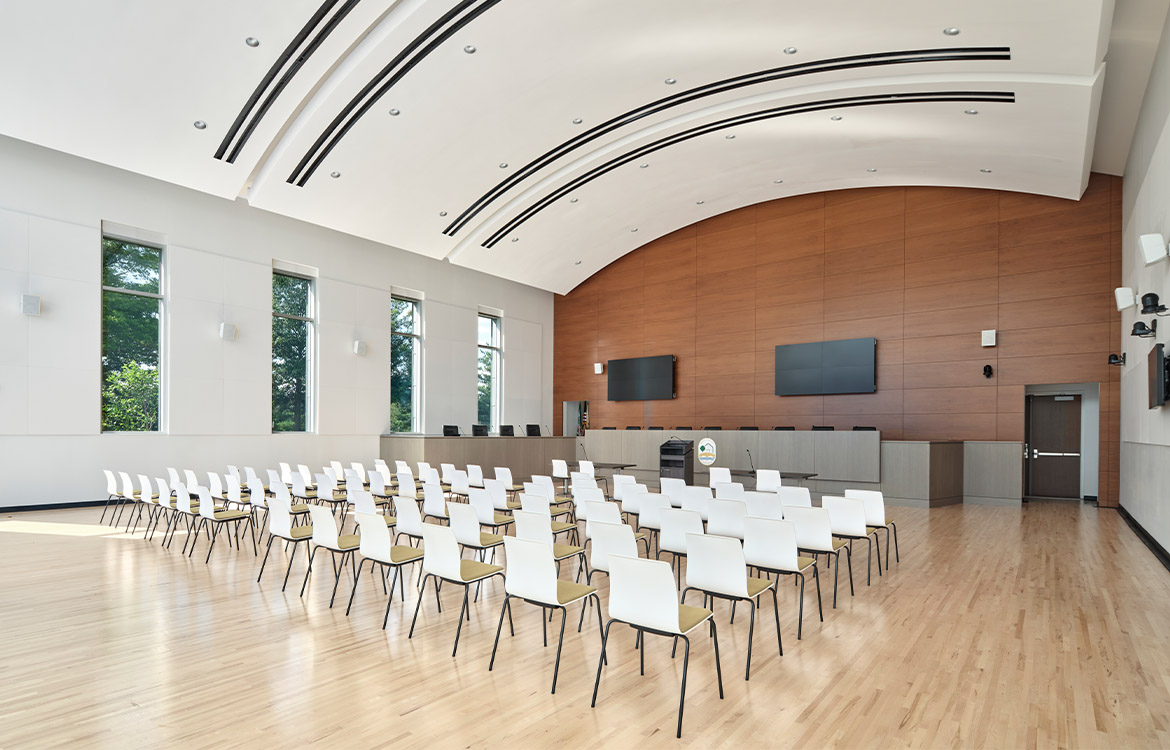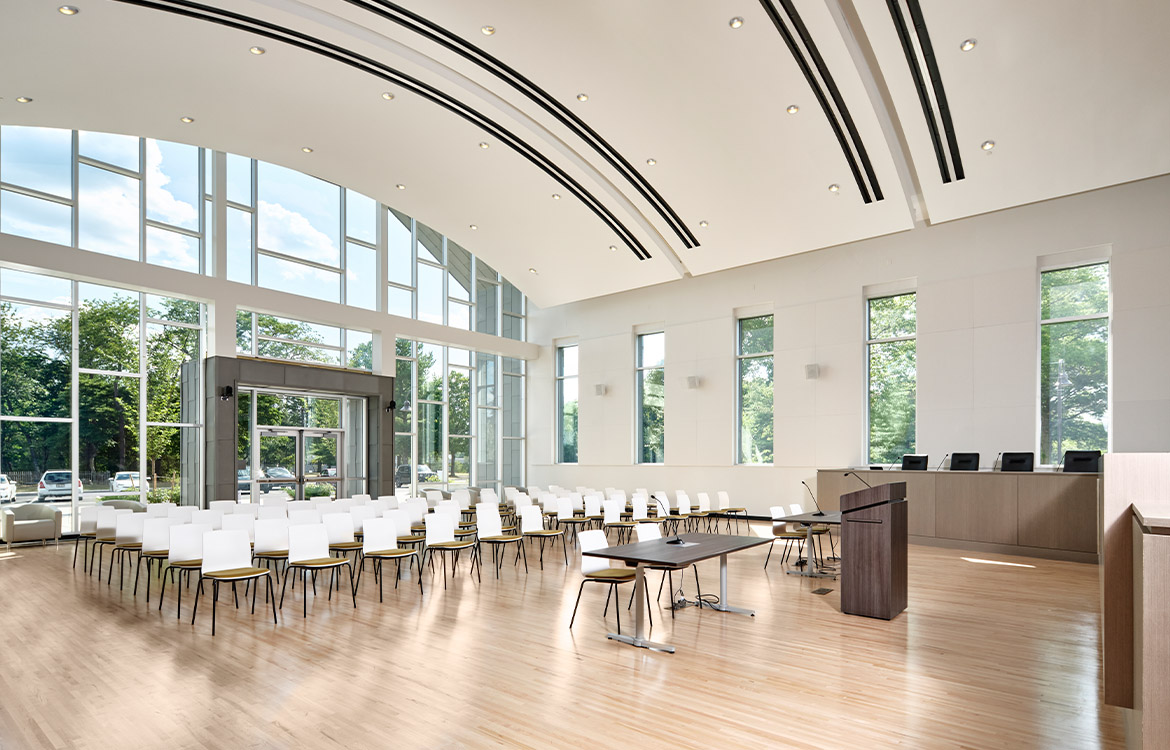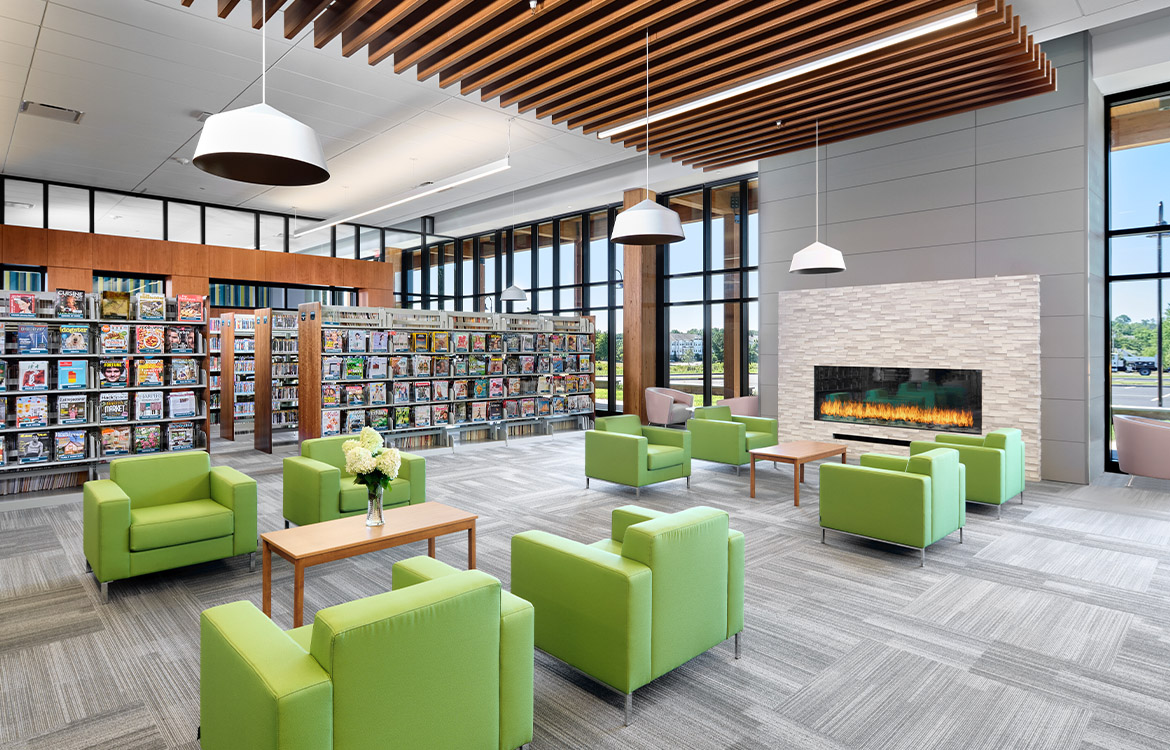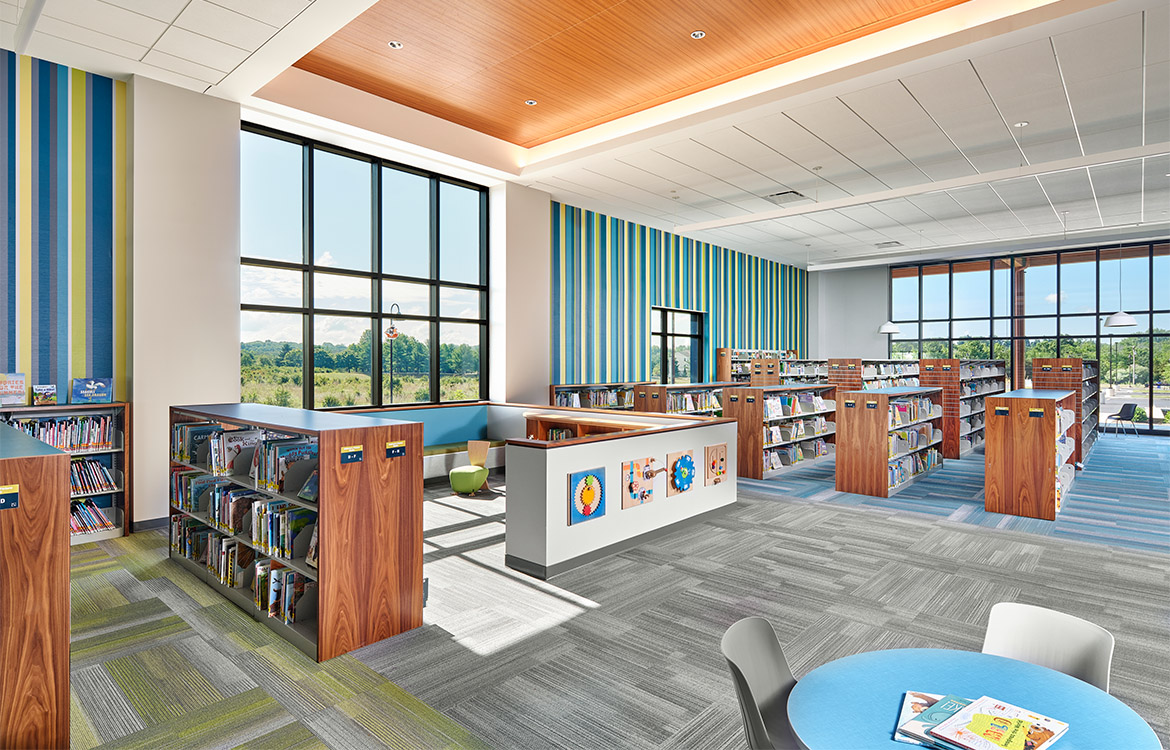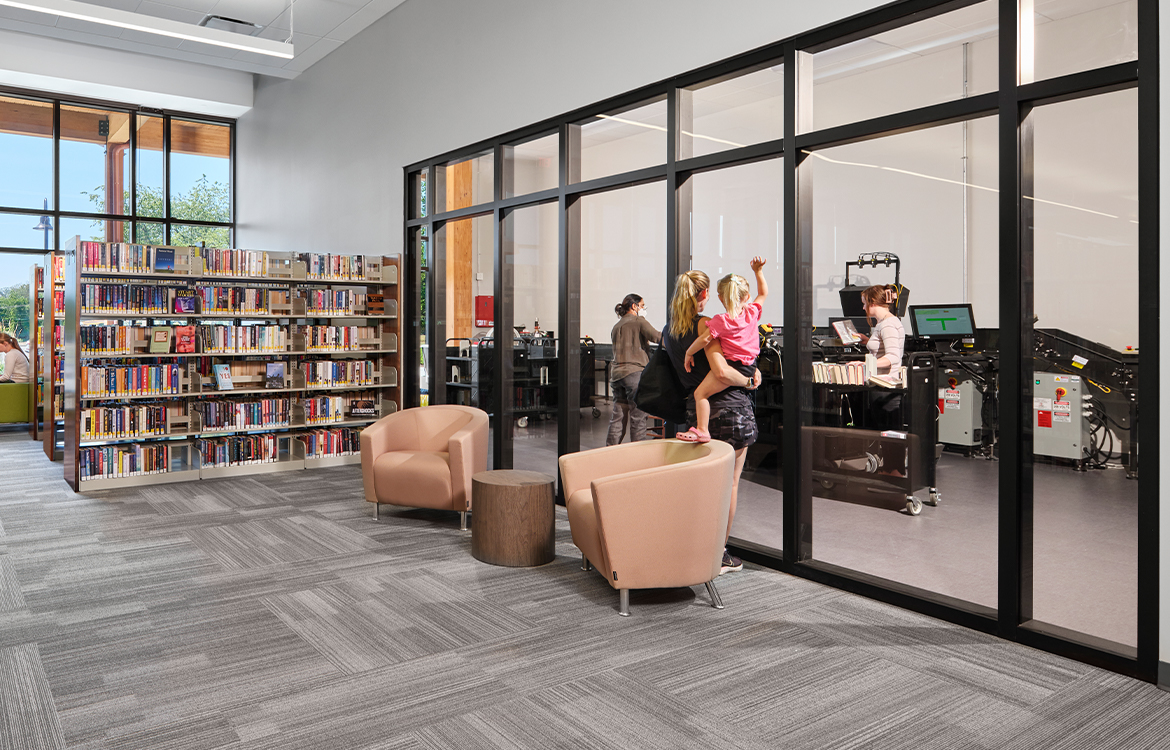 The Somerset County Improvement Authority retained DMR to design the new Montgomery Municipal Center, the township's new home for municipal offices, police department, council chambers and a branch of the Somerset County Library System.
A utilization study, also completed by DMR, reduced the required square footage by 12,000 SF through shared services, resulting in a 62,500 SF building.
The design of the new facility included a collaborative approach which included input from numerous stakeholders. More than 200 residents also weighed in on the design to ensure the architectural character of the project reflected the Township's history as an agricultural community. This was achieved through a contemporary style, including the use heavy timber; dedicated spaces within the building for the display of community artifacts and artwork; and the design of the glass council chambers, the roofline of which is reflective of a gable barn. Ultimately, the building design so closely matched the community's identity that an illustration of the exterior design of the building is now the centerpiece of the new Township logo.
The 20,000 SF library, more than double the size of the library's previous programming space, is a  modern space that meets the social, cultural and intellectual needs of the community, while also honoring local history. The essence of the space is captured through the main "living room", with a fire feature, soft furniture and a visual connection to the outdoors through a full height, glazed façade; a digital preservation lab, equipped with advanced technology and equipment, centrally located and visually connected to the rest of the library; and a sort-o-matic, a book sorting machine, also visible from the main library so patrons can enjoy watching their books move through the grand piece of machinery. Additional spaces include small study rooms, a dedicated children's section and a soundproof recording studio. DMR also assisted the Township in receiving $5.3 million in state funding for the project.