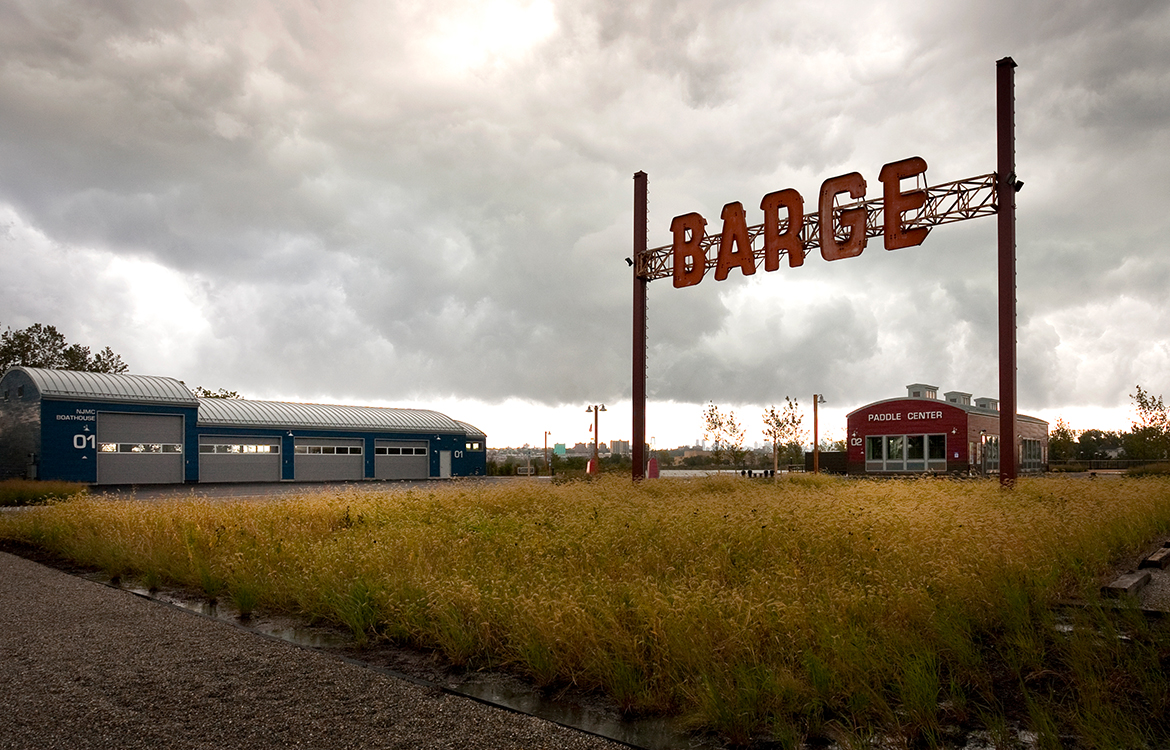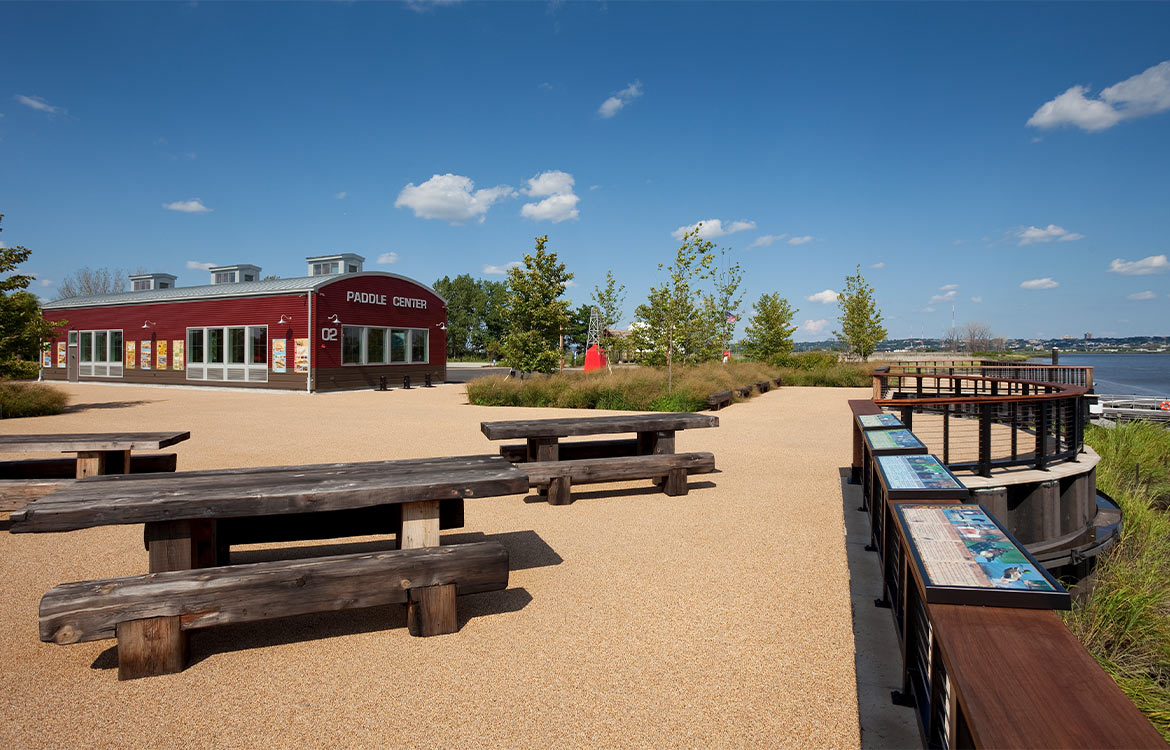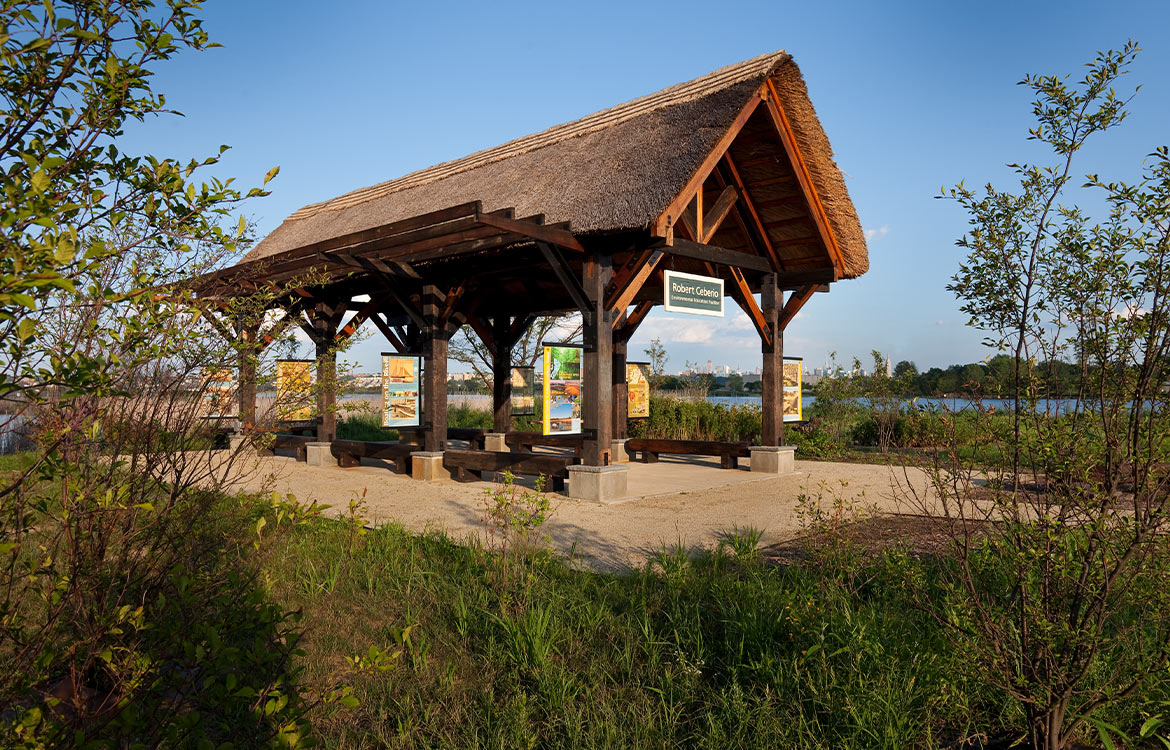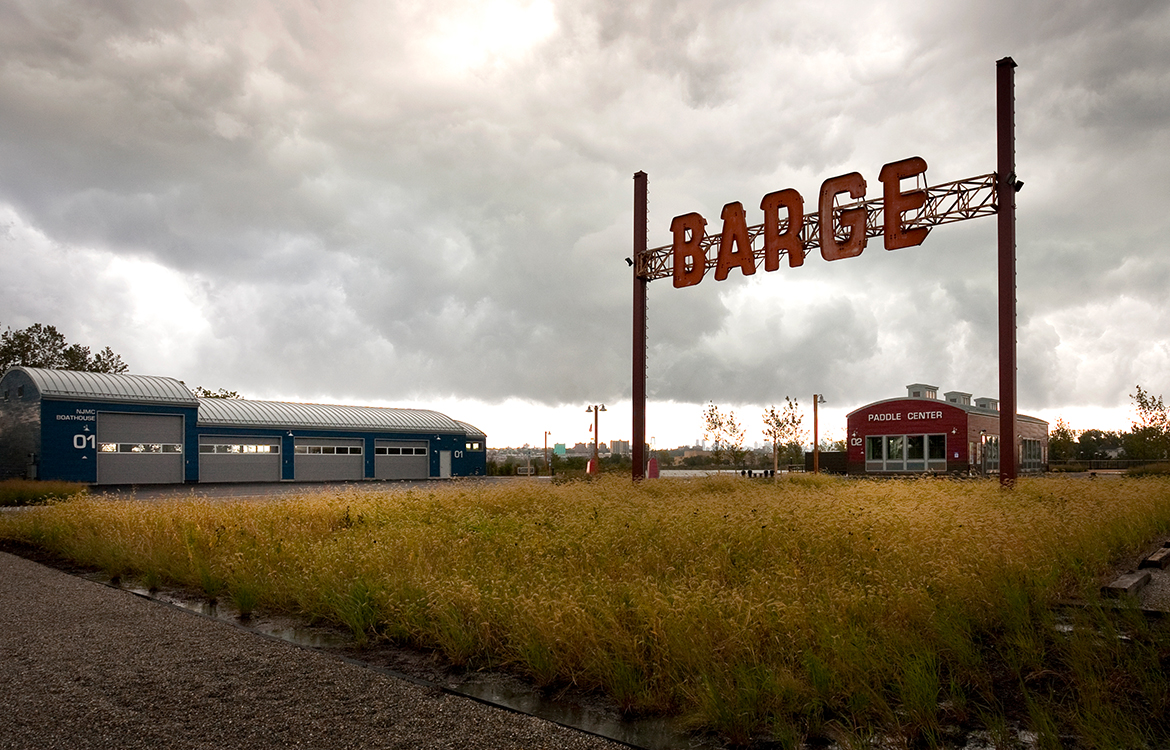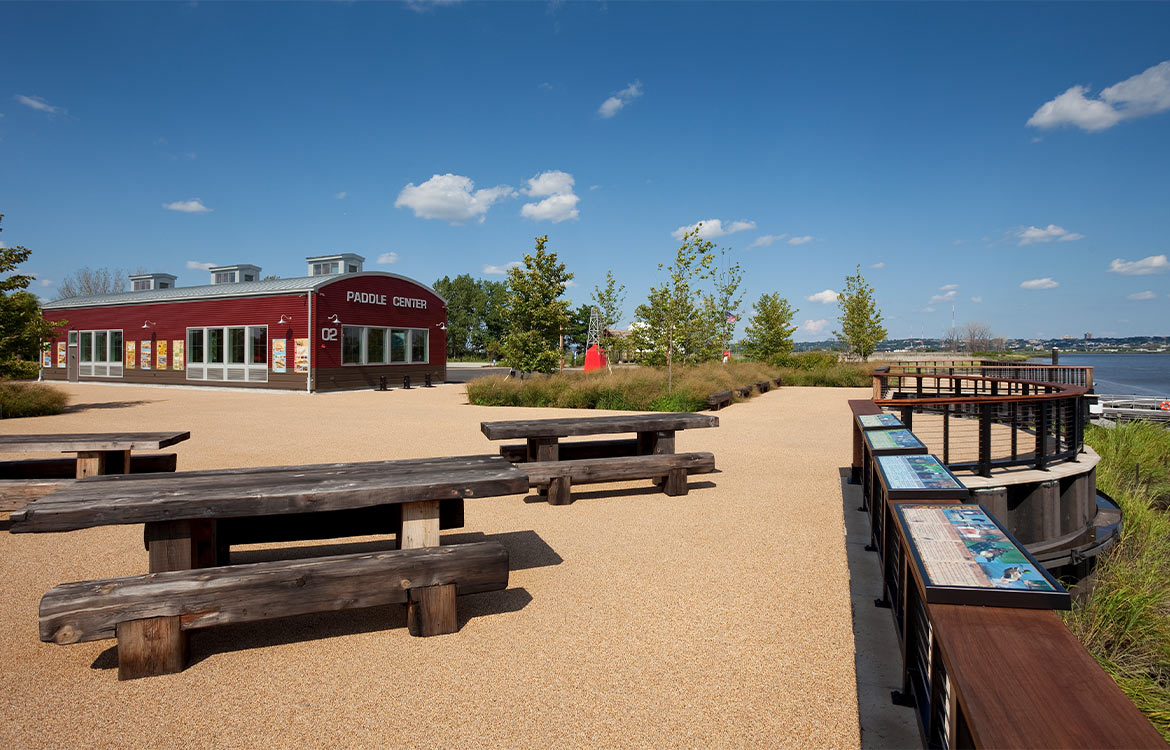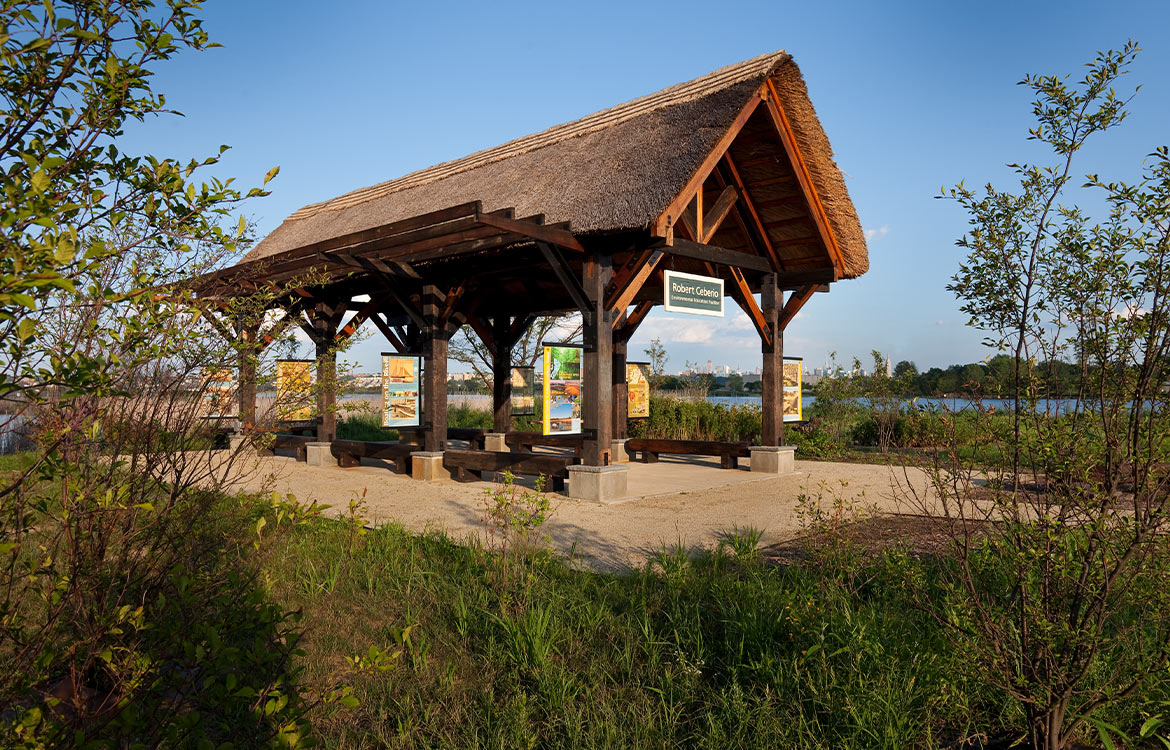 River Barge Park is a park and marina located on approximately 5 acres in the New Jersey Meadowlands on the shore of the Hackensack River.
The marina contains 35-40 boat slips for medium to small size boats, a ramp to launch boats and a dock for launching crew shells and canoes. It is the launching site for the New Jersey Meadowlands Commission (NJMC)'s eco-tours on the Hackensack River.
DMR provided architectural services for the building program at River Barge Park, which includes the Robert Ceberio Environmental Education Pavilion, an open-air, outdoor classroom; the Winter Storage Boat House, which houses the NJMC's boat fleet; and the Paddle Center, which houses the NJMC's canoes and provides space for indoor programs. These facilities provide educational and leisure opportunities to the public. The site also includes a 120 foot public launch ramp, 27 slip marina, 130 foot rowing dock, designated kayak/canoe launch, pile bulkhead and waterfront promenade with wonderful views.
The design of River Barge Park incorporated many sustainable design principles.