On Oct. 3, DMR Architects joined the Hackensack Board of Education to celebrate the reopening of the Middle School's turf field.
The artificial field at Hackensack Middle School will be used for the middle school's physical education classes and team practices during school hours, and will be available for the larger community to use the rest of the week.
"Safe, well-maintained, and welcoming outdoor spaces are essential to the wellbeing of our school community," said Hackensack Superintendent Robert Sanchez.  "DMR guided us in the design to maximize field use and kept the project on track. We are looking forward to watching our students use this space once again."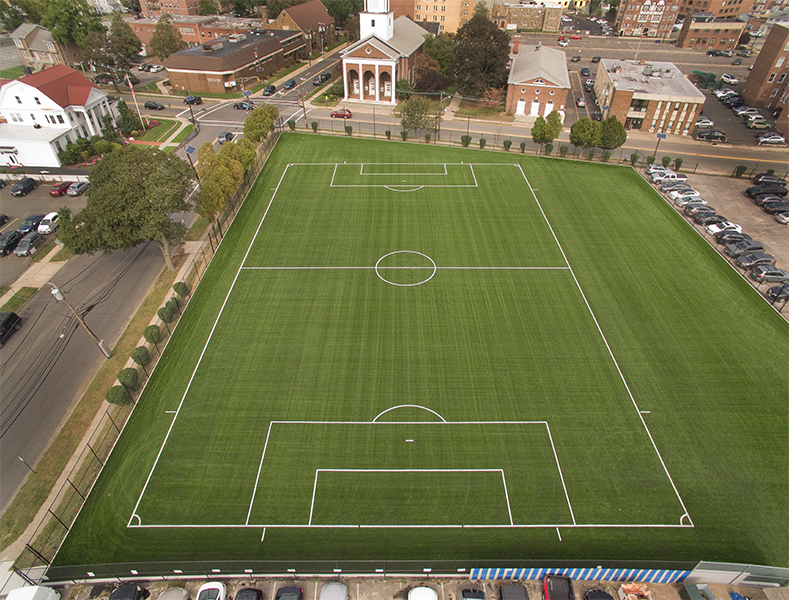 "Schools and their outdoor recreational spaces are vital components of thriving neighborhoods," said Donna Coen O'Gorman, AIA.  "We commend the Board of Education for prioritizing the revival of this space for the benefit of the entire Hackensack community."
DMR managed the project on the 201 by 135-foot field which also includes new fencing and the installation of soccer barrier netting.