A Nov. 1 groundbreaking ceremony marked the commencement of a 48,000 SF DMR-designed classroom addition at J.P. Stevens High School in Edison. It is part of a $100 million investment by the Edison Board of Education at six of its facilities.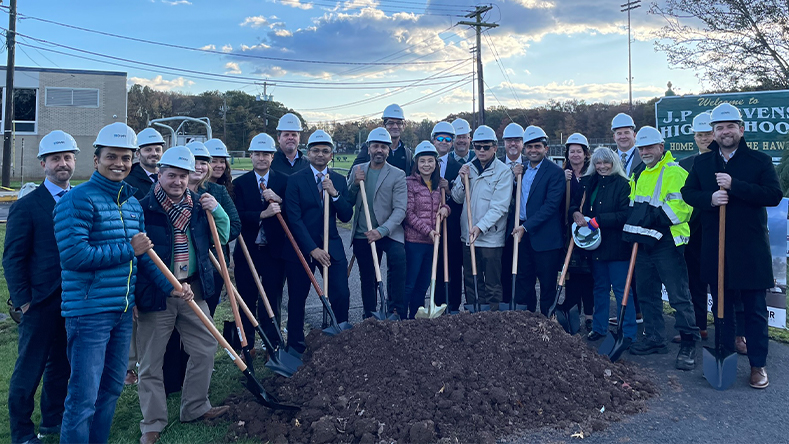 "Working closely with the district, DMR designed these spaces to improve the education-related experience for the students that utilize these buildings," said Kurt Vierheilig, AIA, LEED AP BD+C.  "We commend Dr. Aldarelli and the school board for advancing improvements to their facilities which will improve the learning and development of their students."
The projects will be phased over several years to reflect current technologies, changes in education strategies, and address the dynamic increase in New Jersey's sixth largest municipality's school-aged population.
"The Edison school system is well-known for its high academic standards and ability to prepare students for post-graduation studies and careers," said Pradeep Kapoor, AIA, LEED AP BD+C.  "The work we're doing will assist teachers and students in their pursuit of the best education practices."